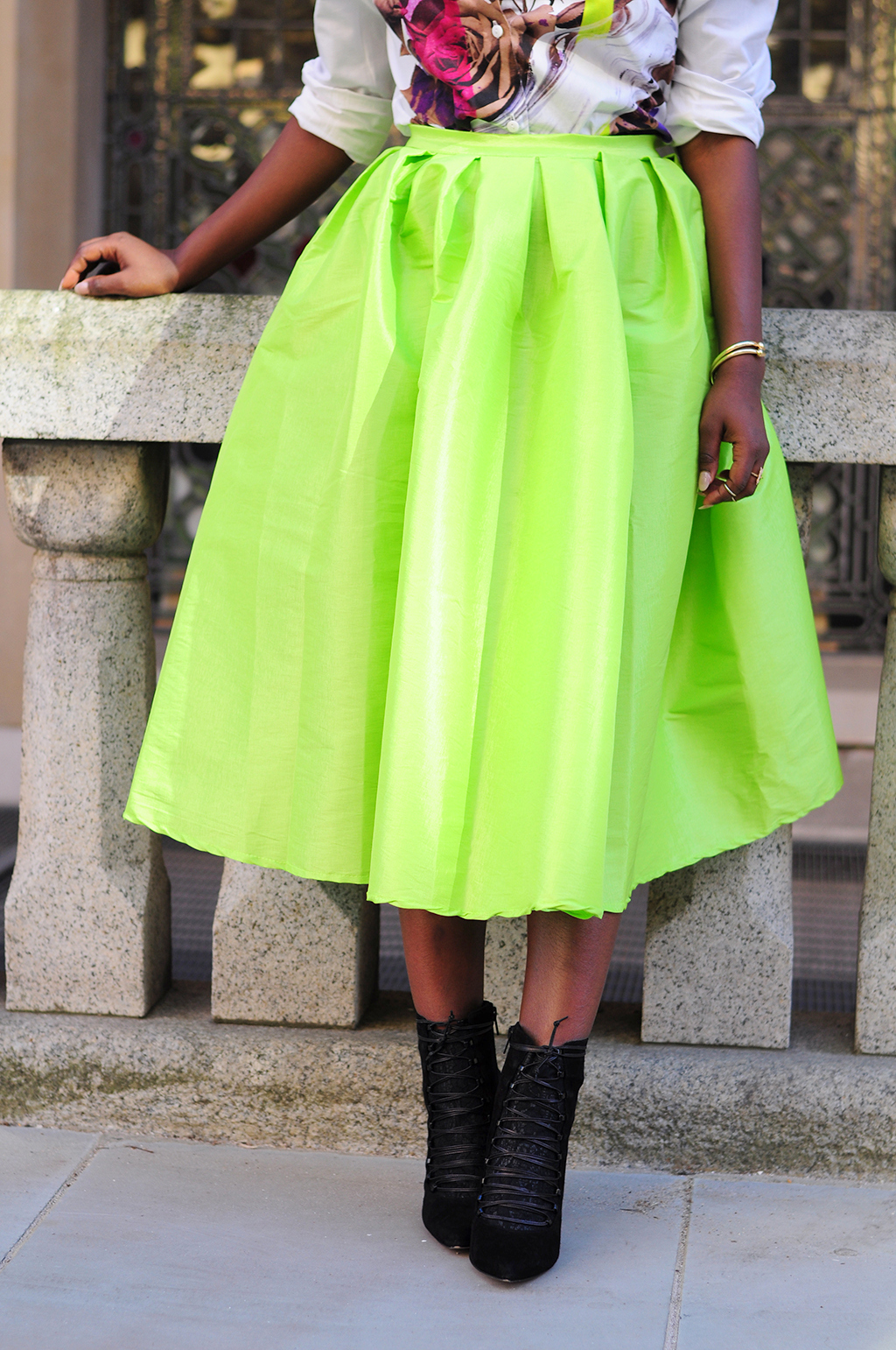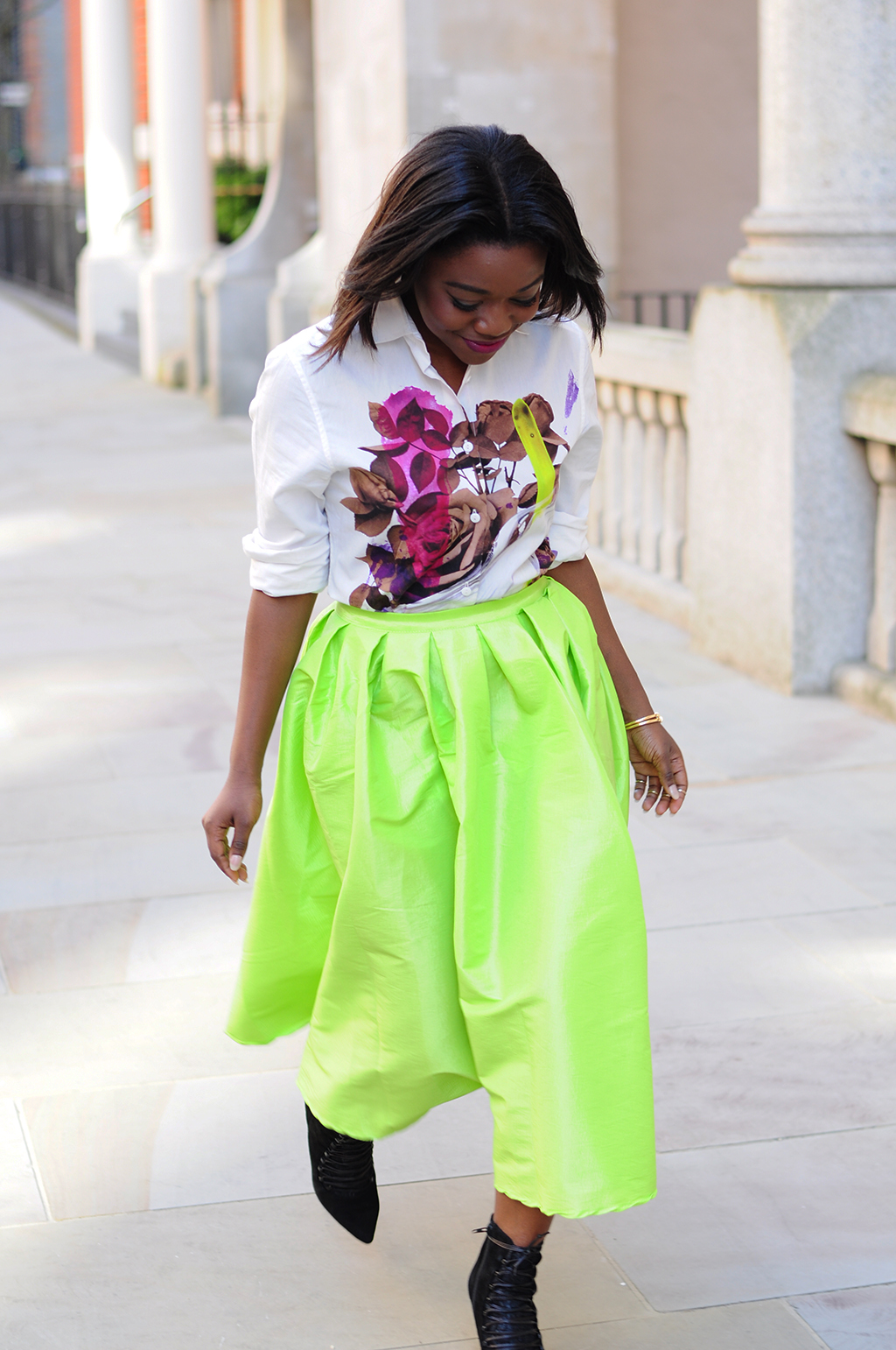 Christopher Kane Shirt, Chicwish Skirt, Lucy Choi London Boots
There were so many things I used to think I couldn't wear because of my height or weight- all white, full skirts and midi dresses amongst other things. These days, there just isn't that much. I find that there's a way to make everything work.
I was a bit skeptical about this Chicwish skirt at first because it's so bright. I mean a full midi skirt on a really short girl coupled with a neon green colour- doubly risky! But I absolutely loved it when it arrived and had to pair it with this Christopher Kane shirt. I first saw the shirt on Matches for £300 and as badly as I wanted it, that wasn't going to work. I then saw it on Rihanna and wanted it even more. Months later when I least expected, I came across the shirt on eBay for £50 and that was it- it was mine!
I've got some pretty amazing pieces from Chicwish recently, haven't I? See here, here, here and here.
Oh, one last thing, as requested, I will be doing a video talking about myself very soon (something I don't particularly like to do, lol). You asked a bunch of questions here that I will answer. Please let me know if there's anything else you're curious about. You'll know so much about me after this video that we might as well be bestfriends. Haha, have a great week my loves!