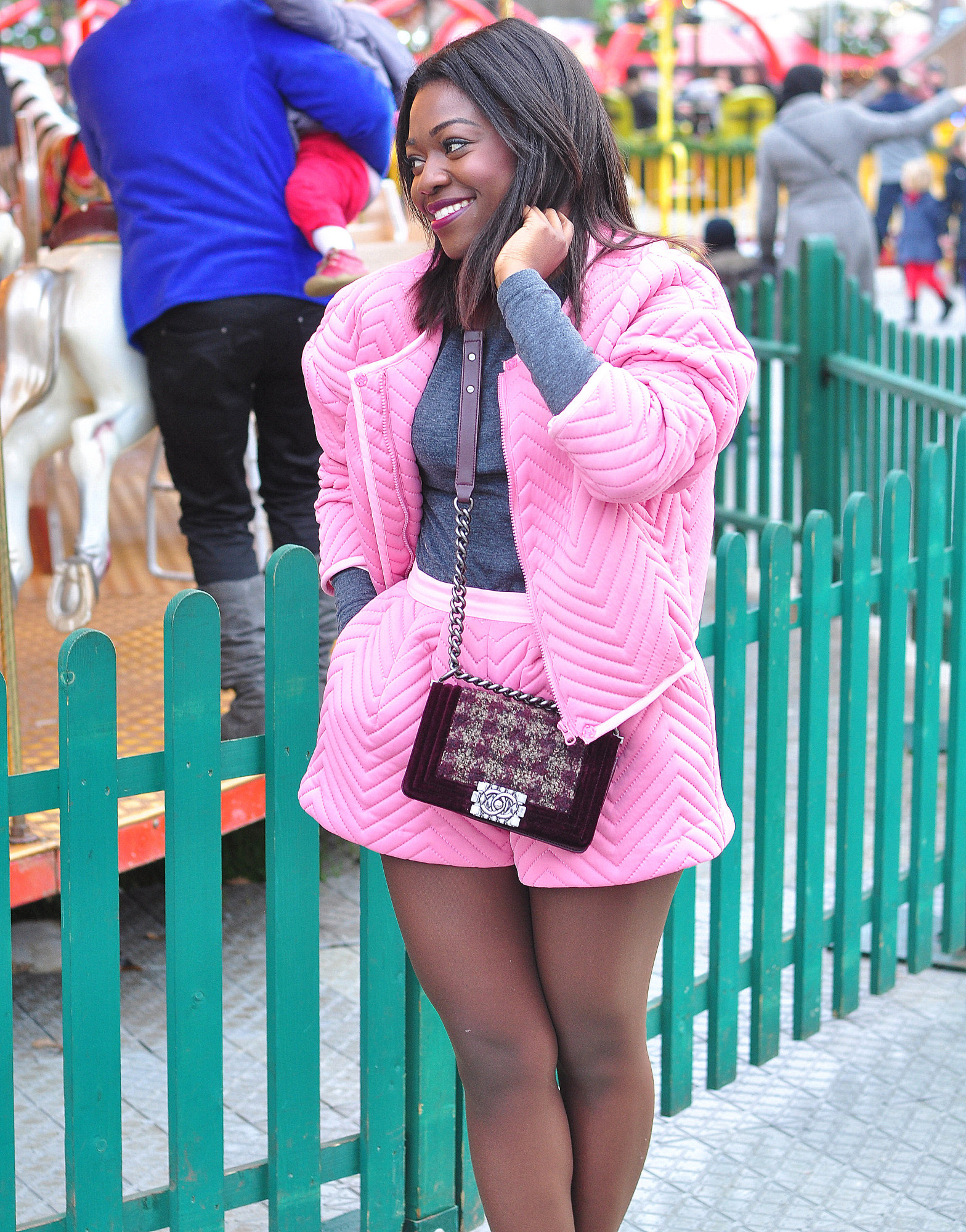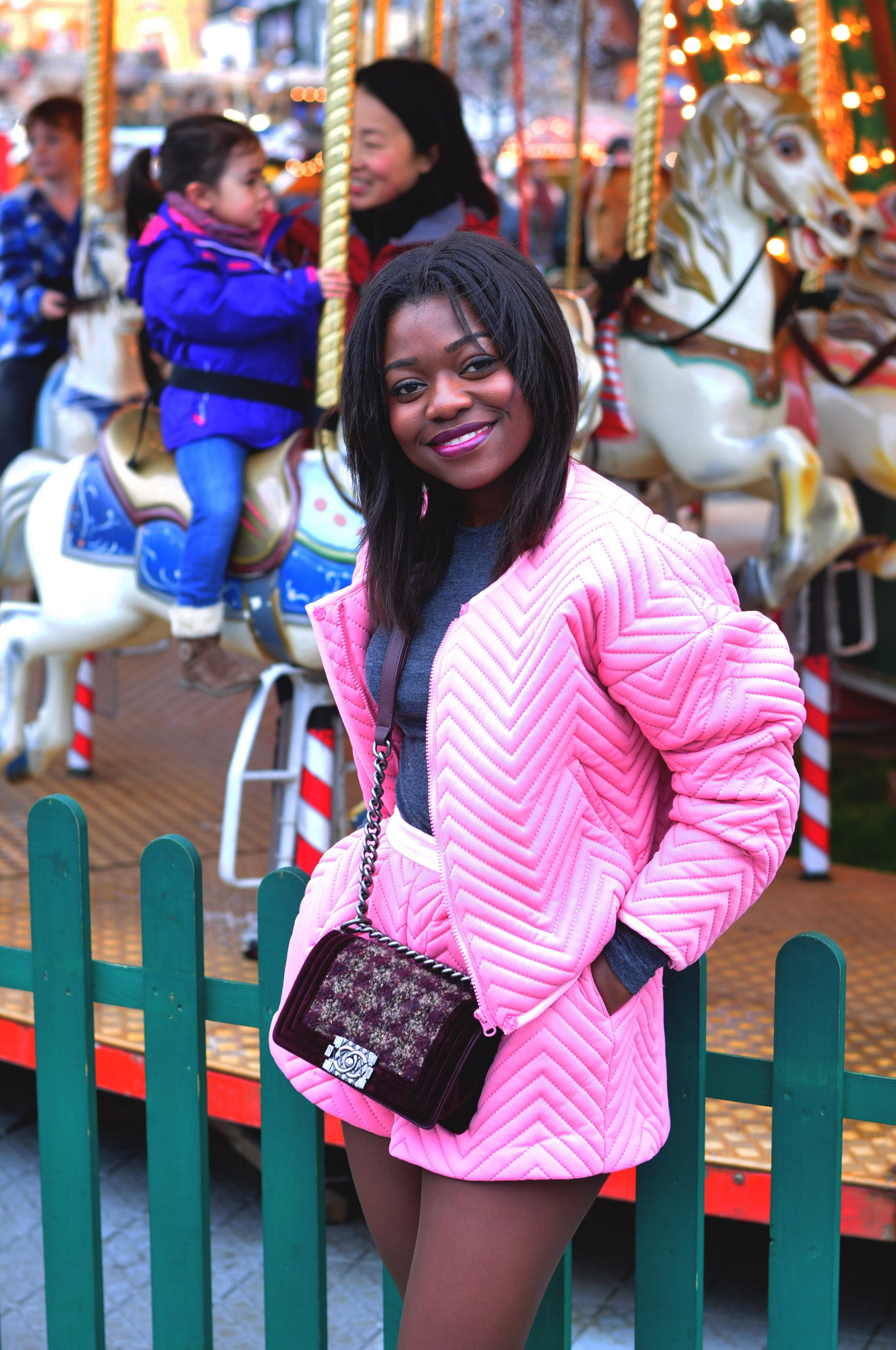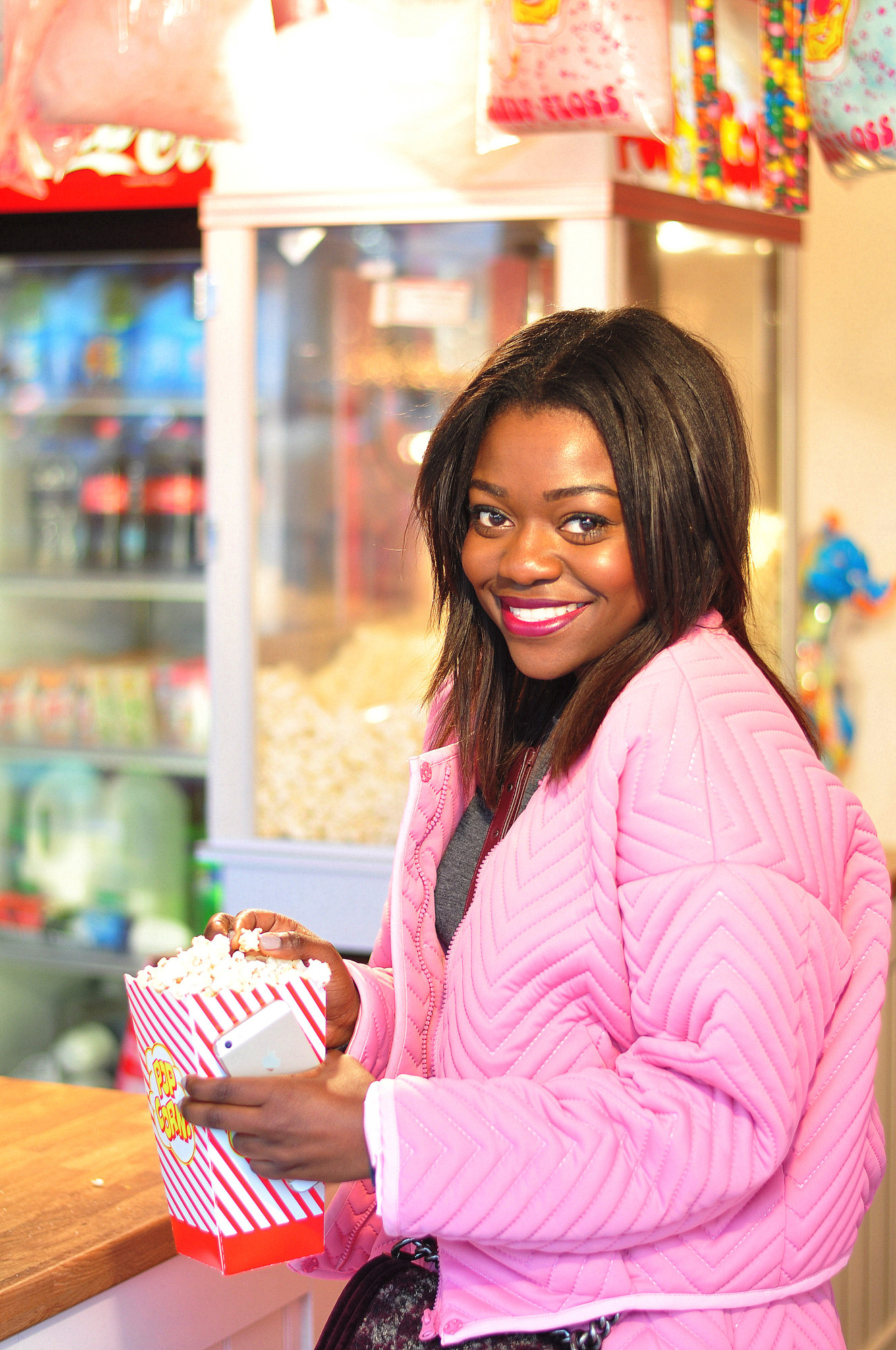 Chicwish Jacket and Shorts, TopShop Shoes, Brun et Noir Nude tights, Chanel Boy
When Chicwish asked me to pick a few outfits from their website, this pink suit the first that caught my attention. I absolutely loved it at first sight- but then I thought- what if it arrives and doesn't look very good at all? You know, it's definitely one of those hit or miss outfits? It arrived and I love it even more in person! It's so warm and cosy and the weird shape of the jacket and shorts are just perfect.
There was no better place to shoot this ultimate cuteness than Winter Wonderland. So, naturally, it had to be done. Funny- I never go on rides at theme parks and fairs because the only rides that I can handle are the baby ones. I don't even do mad teacups. Actually, I should have gone on the Carousel- I can handle that. To be honest, I was too busy eating popcorn. Stale popcorn to be specific.
Hope you're all having a great week and listening to Beyoncé. OMG it's almost Christmas! but admittedly, Christmas came on Friday morning when I woke up to Yoncé's surprise.
Part 1 of 4 in Collaboration with Chicwish.