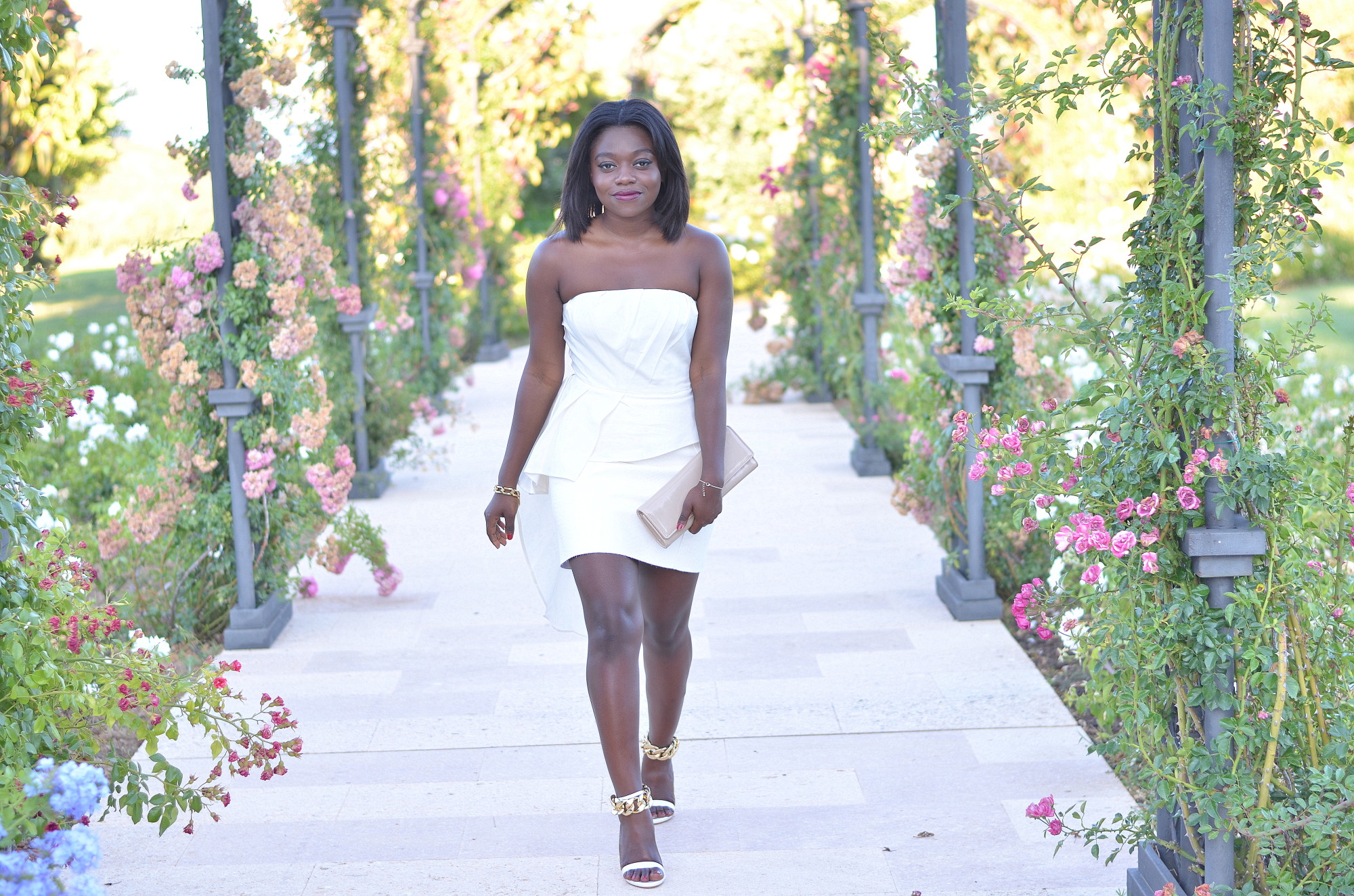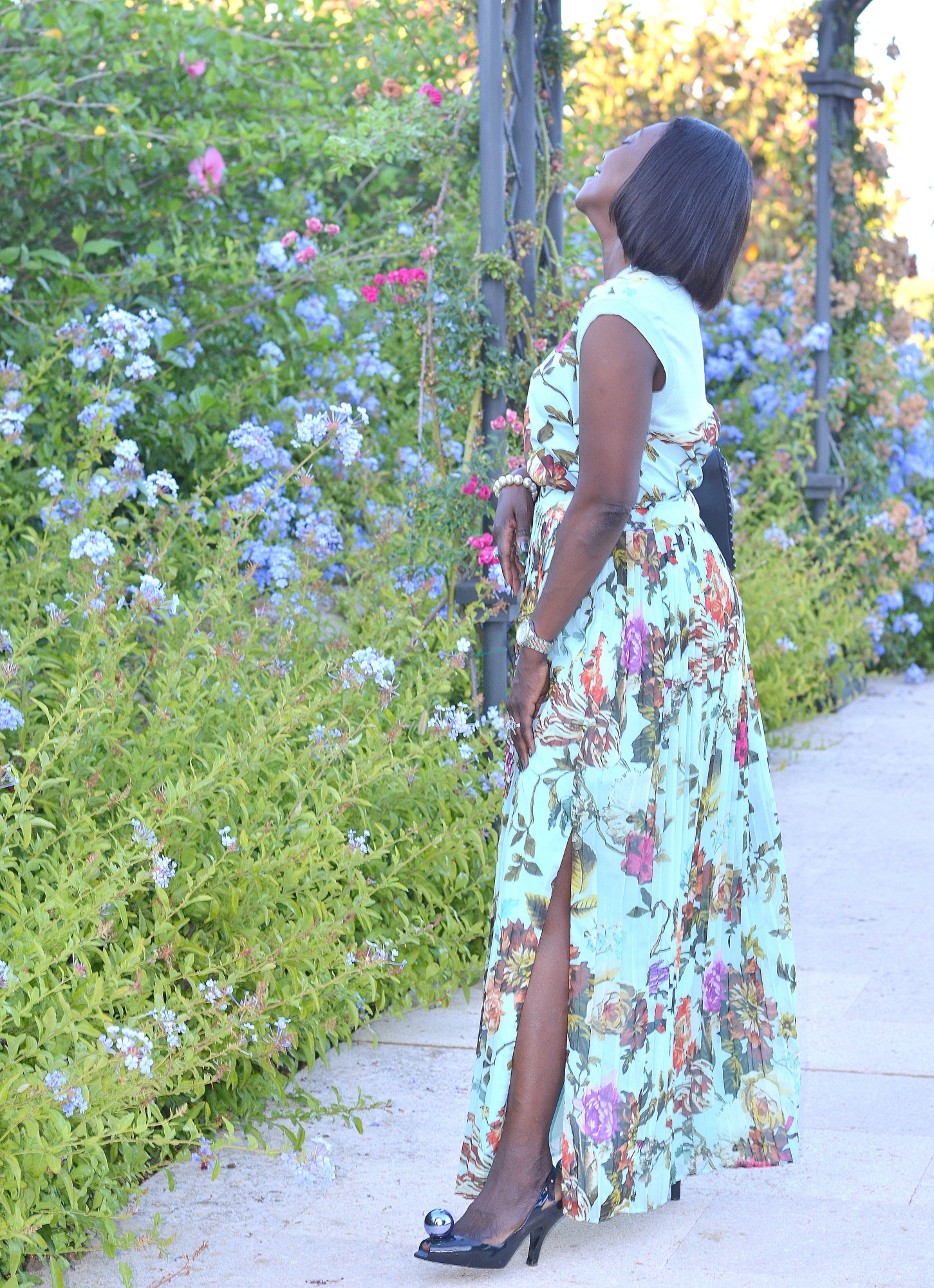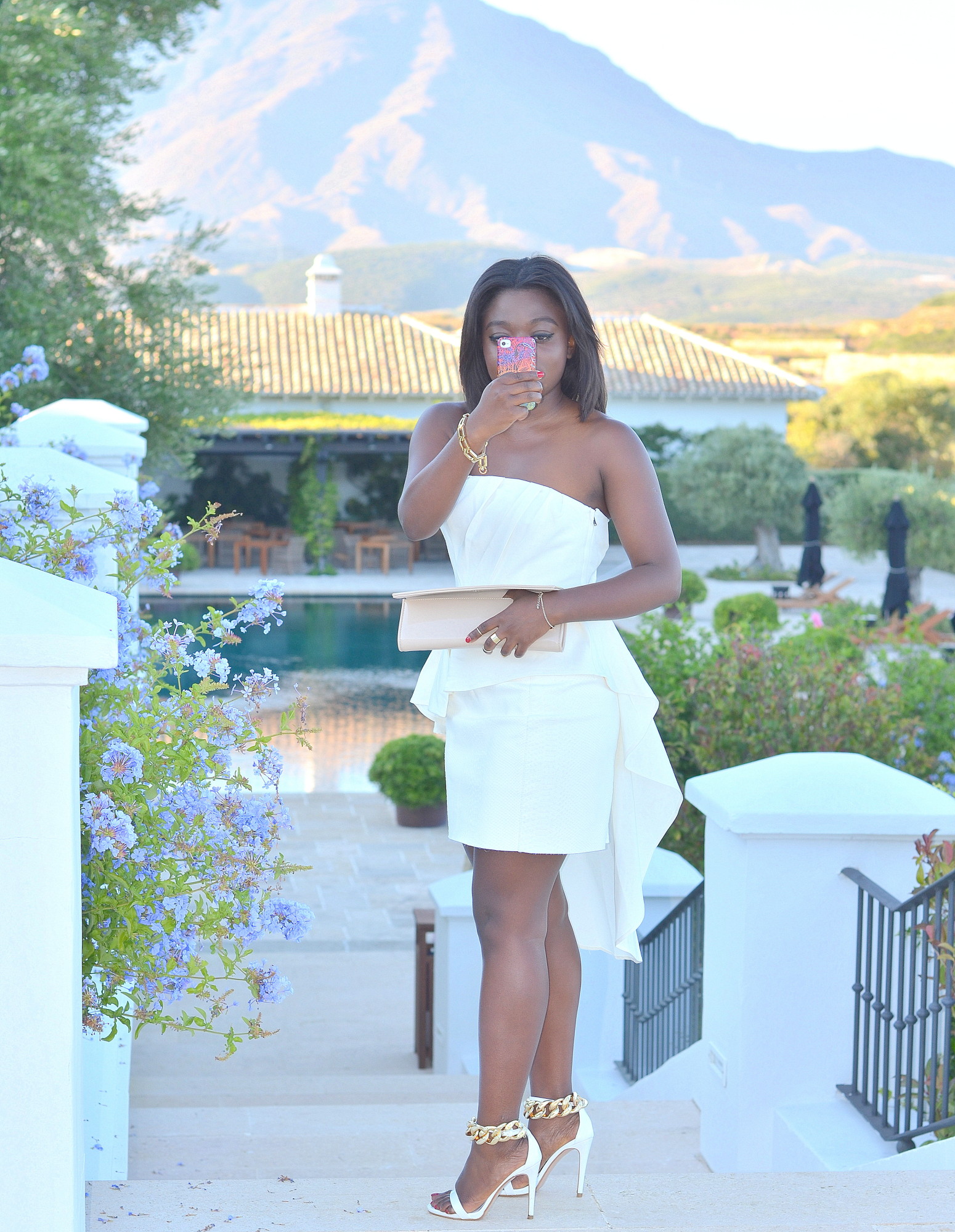 Everyone says how identical my mum and I are. Many think we're sisters and this once, a lady even went as far as to LIE that she thought my mother was my daughter. I mean, that's an obvious lie, right? RIGHT? LOL. My mum is not too crazy about posing for pictures. When I first started shooting her, she always had on the fakest smiles ever but I think she's now getting the hang of this camera life. Check out her Angelina Jolie stance in the 8th image? She is not playing. Also, she took the photos of me which I was super impressed with, thank you mum.
I originally wanted to pair this H&M Exclusive Conscious Collection top with white trousers but as I couldn't find a suitable pair, I went for this American Apparel skirt. I really wanted to wear trousers as that was the look I was going for but I ended up really liking the results: a white dress giving off a waterfall look. To toughen the outfit up a bit, I wore my gold chain anklet on white Zara heels.
We stayed at the Finca Cortesin Hotel, Casares which I couldn't recommend enough. It was pricey but we got a great group deal as we went for a family friend's 50th birthday. I imagined getting married here and walking down this flowery aisle with my husband on the happiest day of my life. A girl can dream. However, my mum seems to be pretty convinced that this is where I'm getting married. She too can dream I guess.
I think we can all agree that white is THE colour of the season, maybe because it's not so much a colour and everyone is enjoying going back to basics after a few seasons saturated with print and patterns. But it's been worn so exquisitely by so many and for the fact that I would never have worn an all white outfit two years ago, I'm just going to go ahead and ask: please, let's never stop wearing white?
Have a great week my loves!
H&M Exclusive Conscious Collection Top, American Apparel Skirt, Zara Heels, ASOS Gold Chain Anklet, ALDO Clutch, ASOS rings.