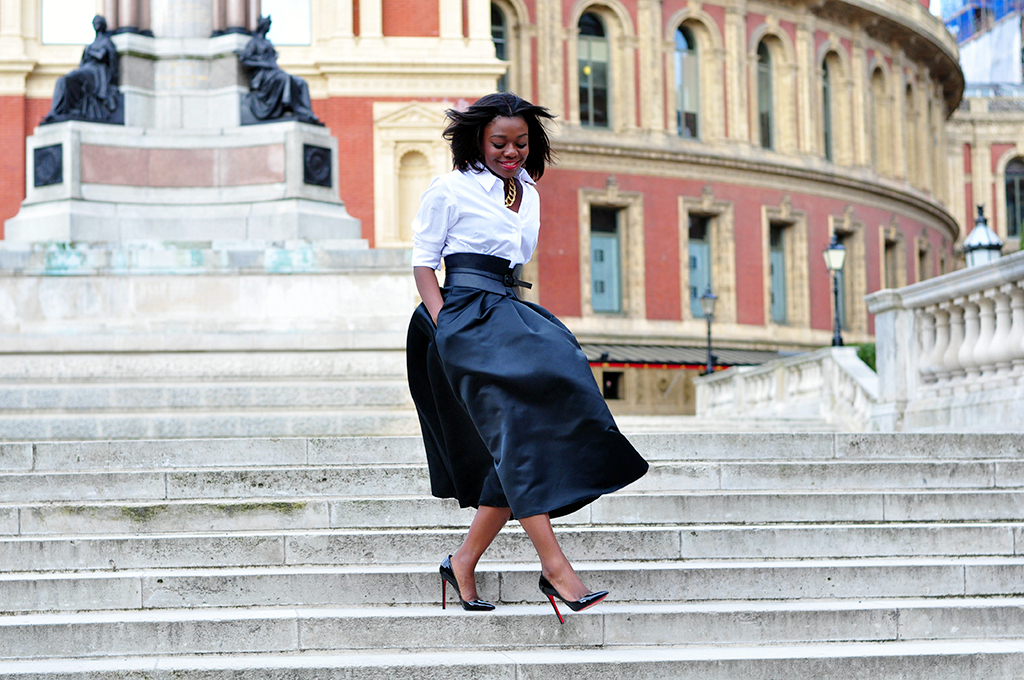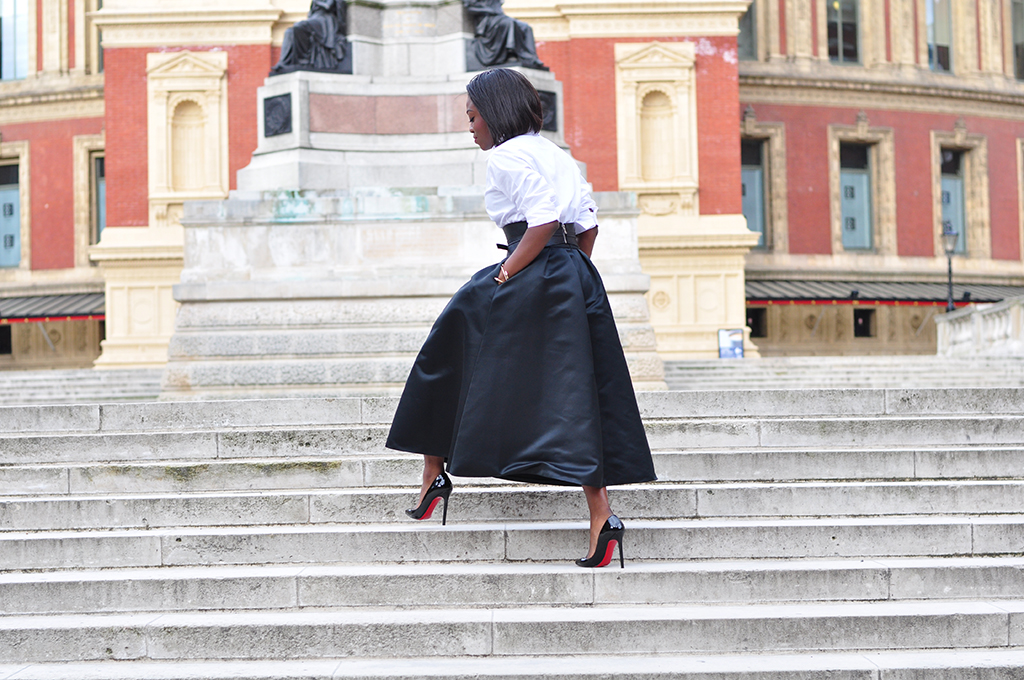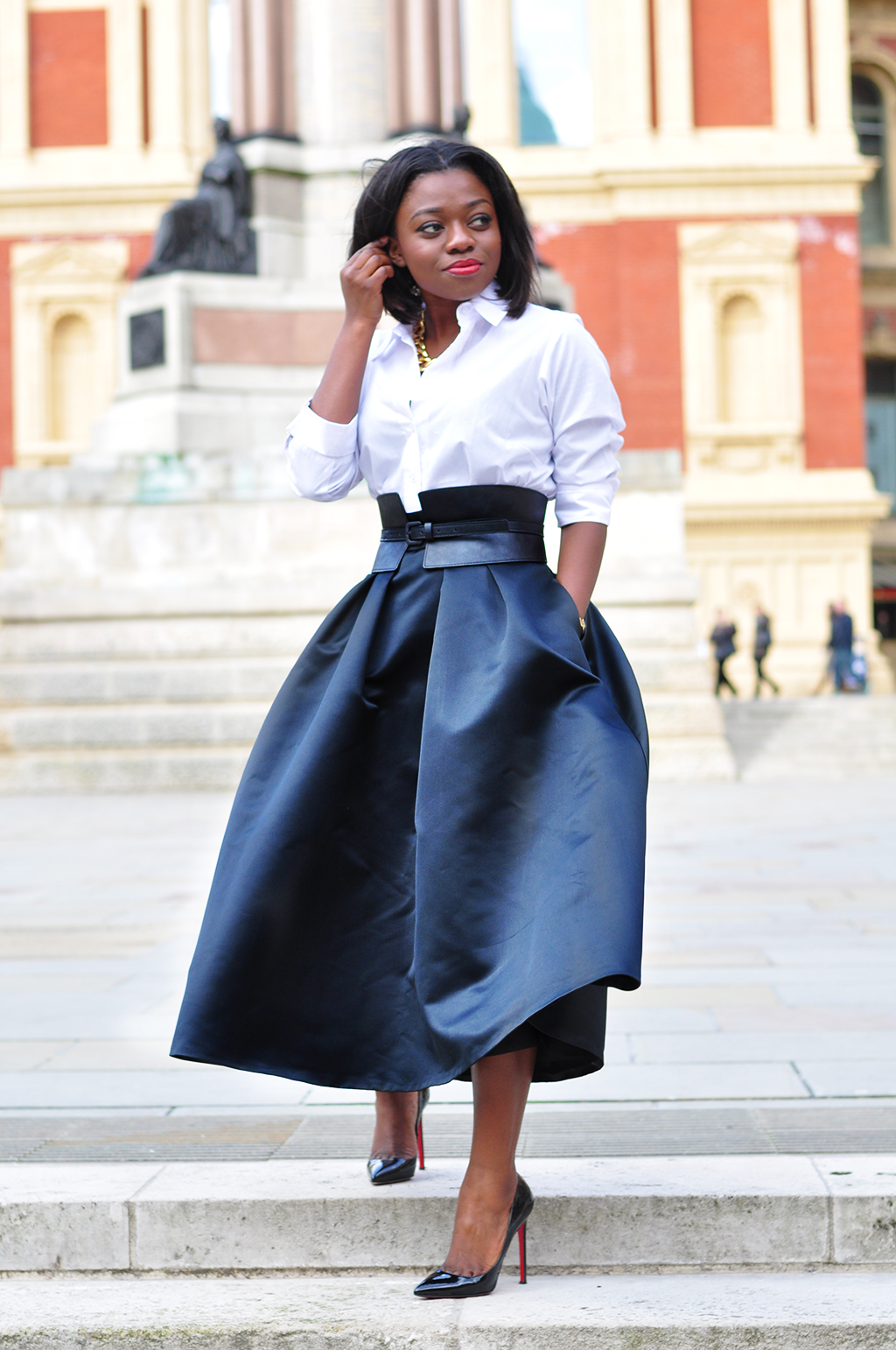 ASOS Shirt, Coast Skirt (similar), Gogo Phillip Necklace, Louboutin Pigalles (try these beauties)
While I continue to plough through ten hour work days and a mountain of exams, mock exams and results, it seems that the only reason I'm happy to be grown is that I get to dress like this- full midi skirting with a white button-up shirt injected with a little ghetto fabulous edge via a chunky gold necklace. I probably will never get tired of the look.
I wore a very similar look here and as my addictive personality only continues to intensify each day, if it's not broken, I will never fix it. So if you invite me to a formal event, I'm likely to be wearing this exact outfit or a similar iteration.
Have a great week my loves and I'll check back in a few times this week, promise!
Photos by Sebastian Negut