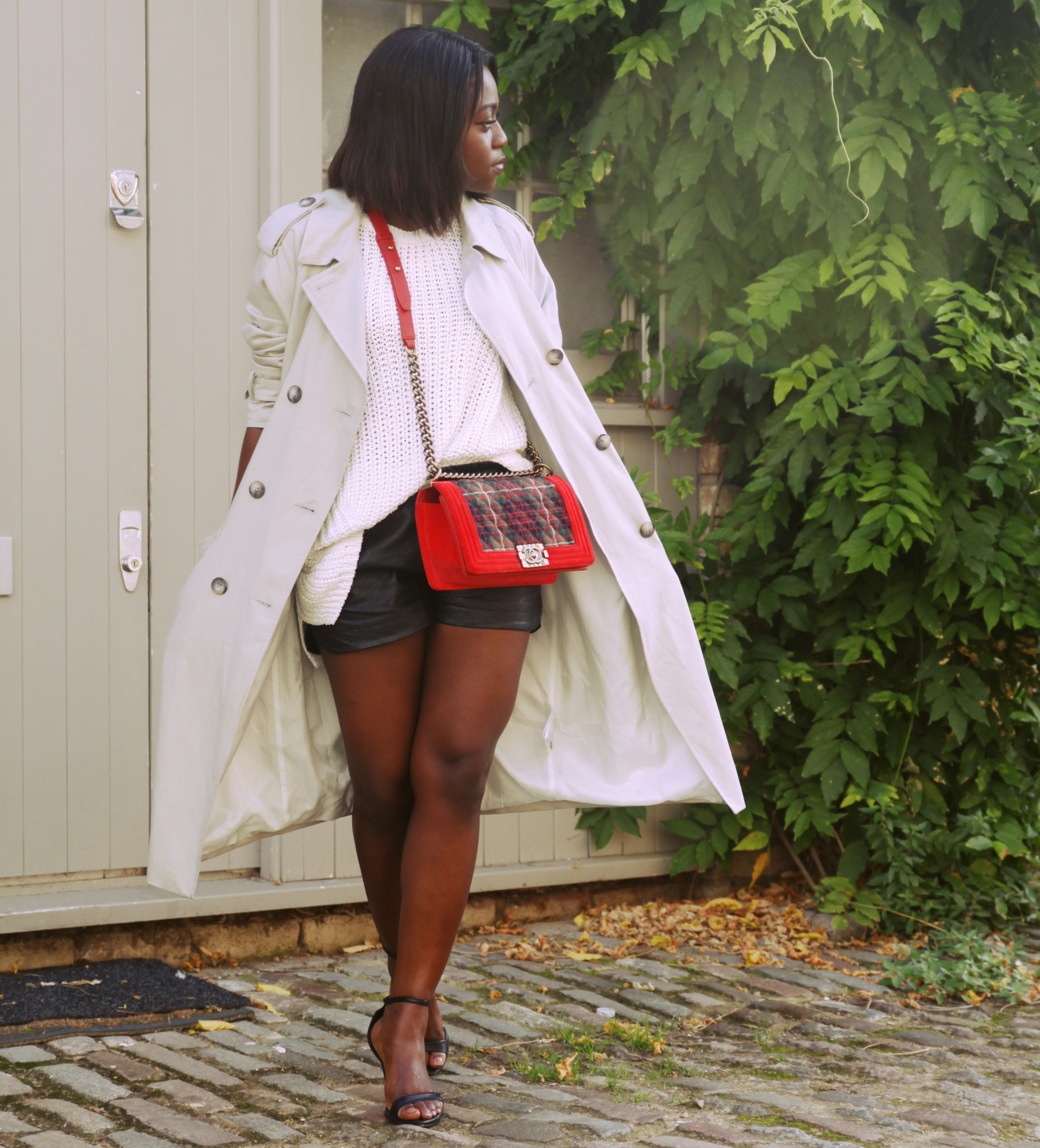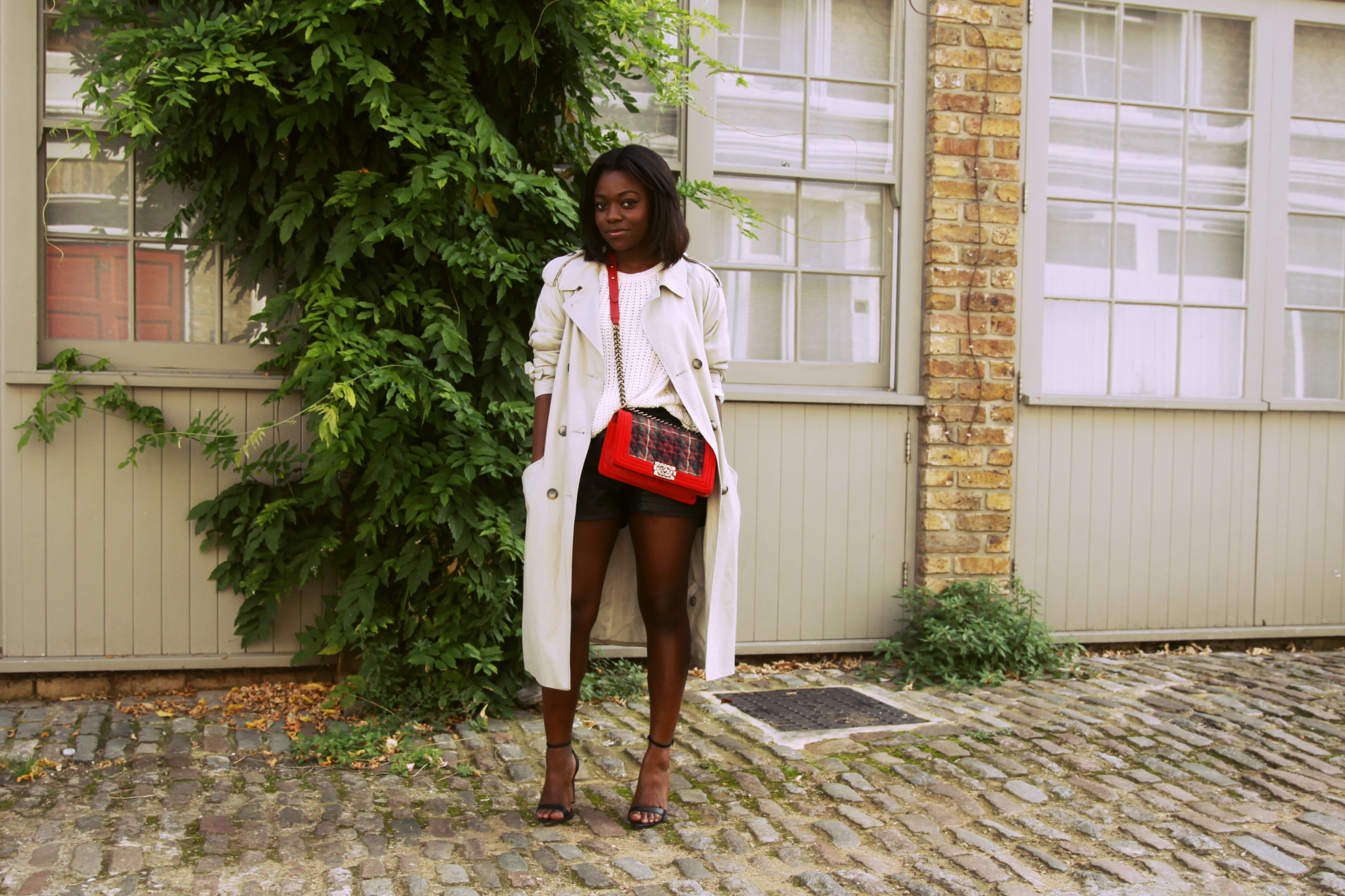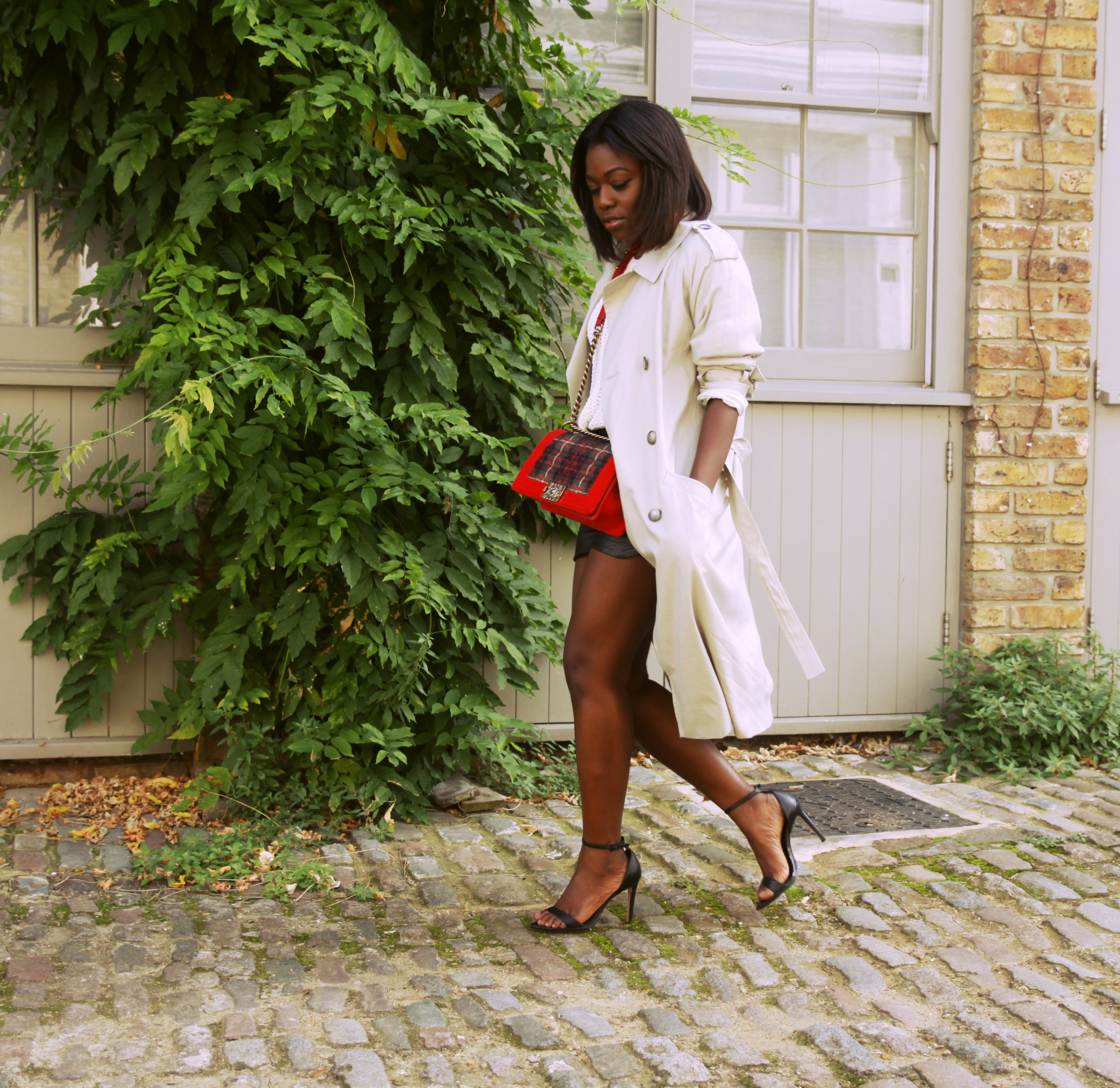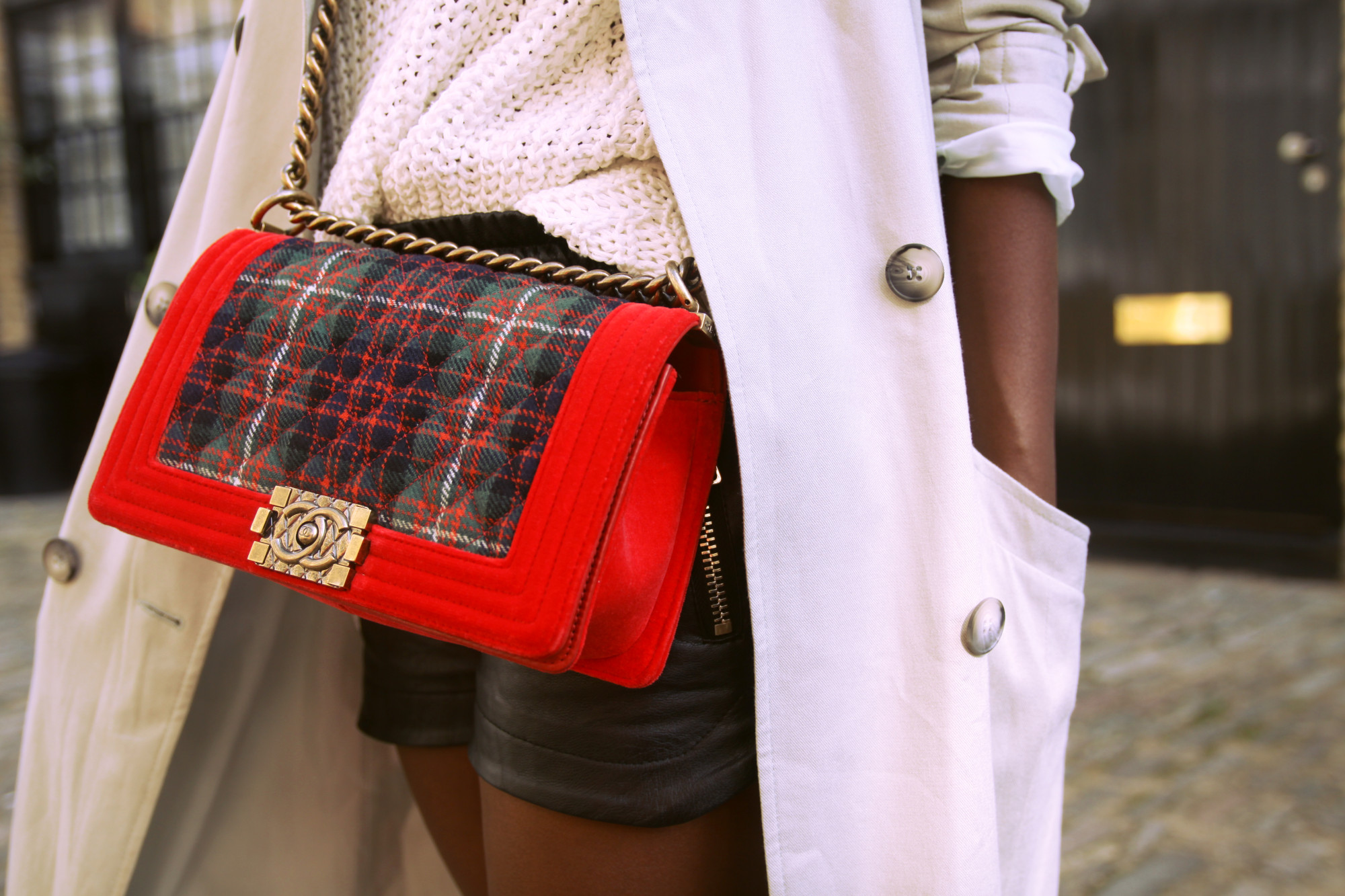 Topshop Coat, Zara Knit Jumper, Boohoo Faux Leather Running Shorts, Zara Sandals (perfect substitute), Chanel Boy
Yes and No; Hot and Cold; In and Out. Nobody likes contradiction, except when it comes to fashion. Fashion articles very often mention juxtaposition- offsetting the femininity of an outfit with masculine shoes; contrasting the revealing factor of a crop top with a full skirt; mixing different fabrics and textures; you get my drift. High and Low is a concept that I agree with and it translates well into transition dressing.
Balancing out naked legs in leather shorts with a long trench coat. The problem is though: this is the outfit that I miss wearing all winter and don't get to wear in the Spring because London's spring is effectively still freezing. Of course, it's too hot to wear in our few weeks of scorching heat. And as soon as Summer is over and we move into Fall, just like Spring, it's again too cold to wear it.
So where does this outfit belong? On a Sunday afternoon at about 2pm- roaming the streets of Portobello Road and appreciating that some houses in London (albeit very few) look like this. However, make sure to be back home by 4.30pm to swap the shorts for jeans- the temperature drops and again, it is too cold for naked legs!
Shot by Ewa Bakowska