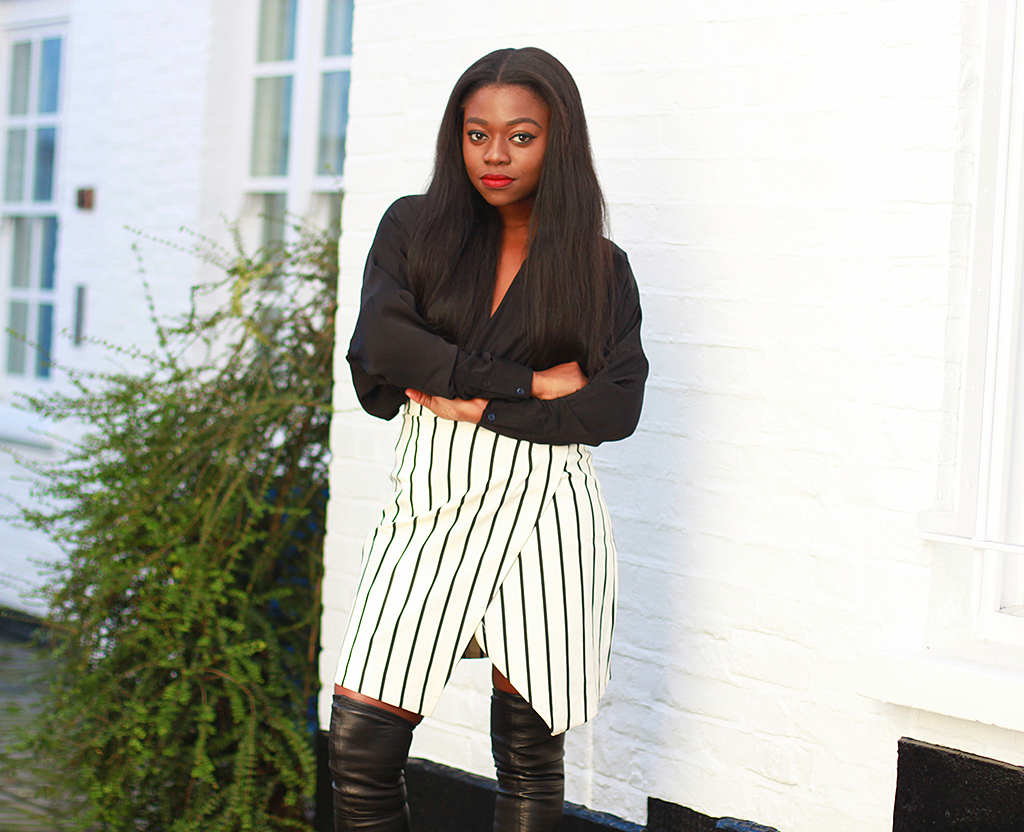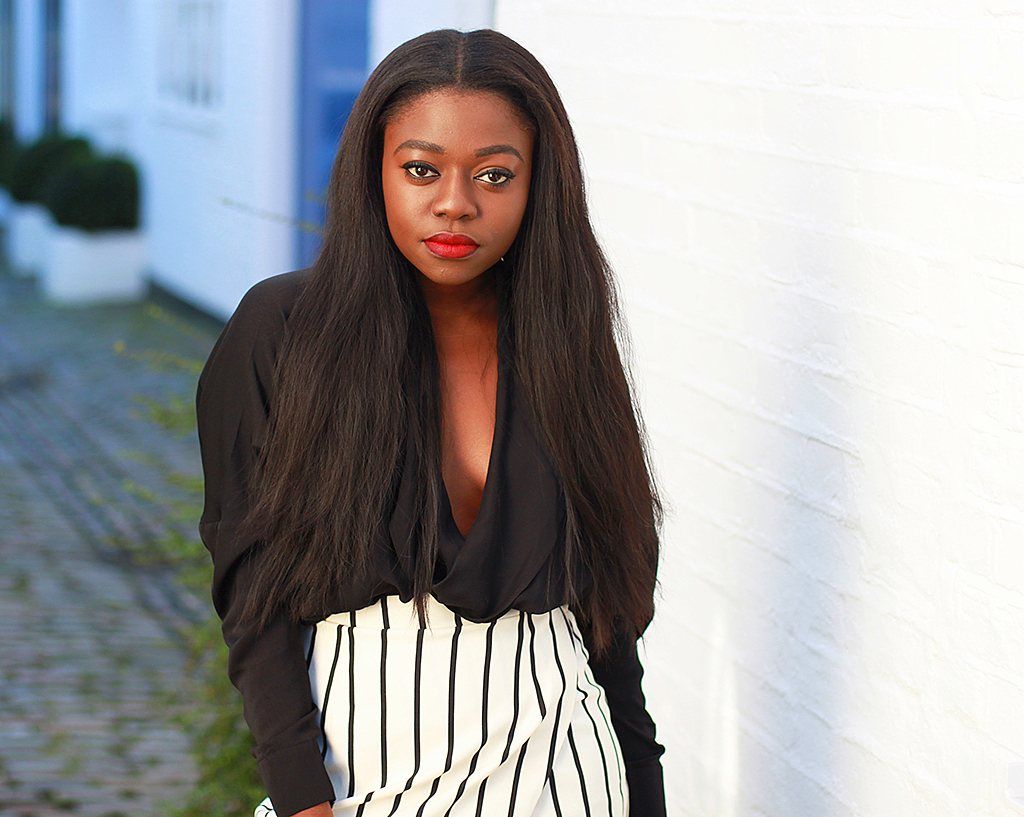 ASOS Silk Shirt (sold out, get the look with this and pop open two or three buttons), ASOS Skirt, Casadei Boots
Get 20% off everything at ASOS until tomorrow morning with the code DECEMBER20
There are some items that you know belong to you as soon as you see them on the website. This striped skirt was destined to be on my hips and that's just that. I paired it with thigh high boots because that's just a no brainer- I wear them to avoid wearing tights. Sometimes, I wear them with my Brun et Noir nude tights. I decided to go with my leather pair instead of the suede to toughen up the outfit.
I'm using the 20% off ASOS opportunity to buy stuff that's in my saved items and some Christmas gifts as well. Check out my Christmas gift guide for guys, girls and with loads of suggestions under £50. Below are my current ASOS faves which I think are worth spending on.
[show_boutique_widget id="203070"]
Facebook | Twitter | Pinterest | Instagram | Tumblr | Youtube
Follow me on twitter, I've been getting a little mouthy lately!