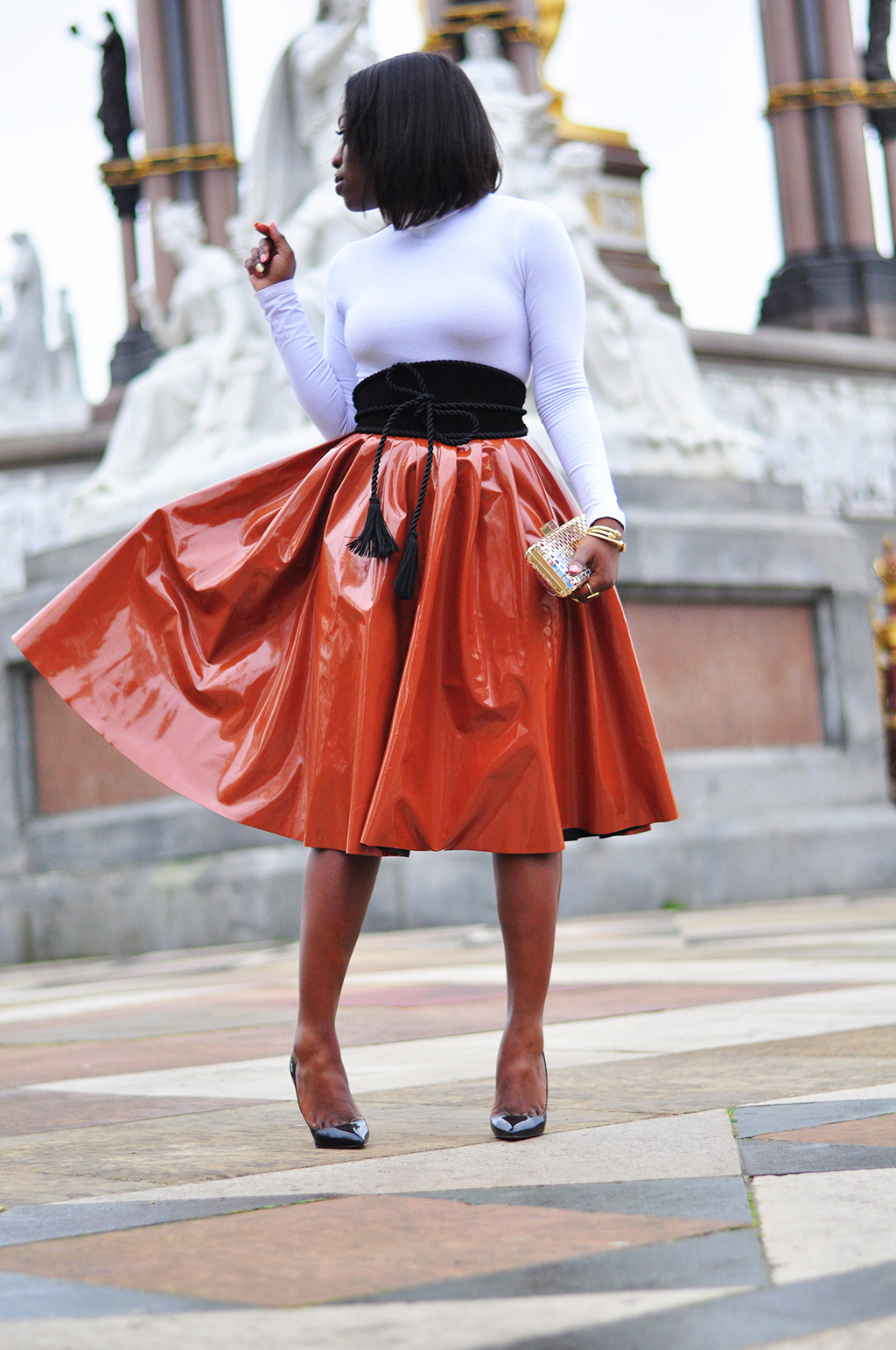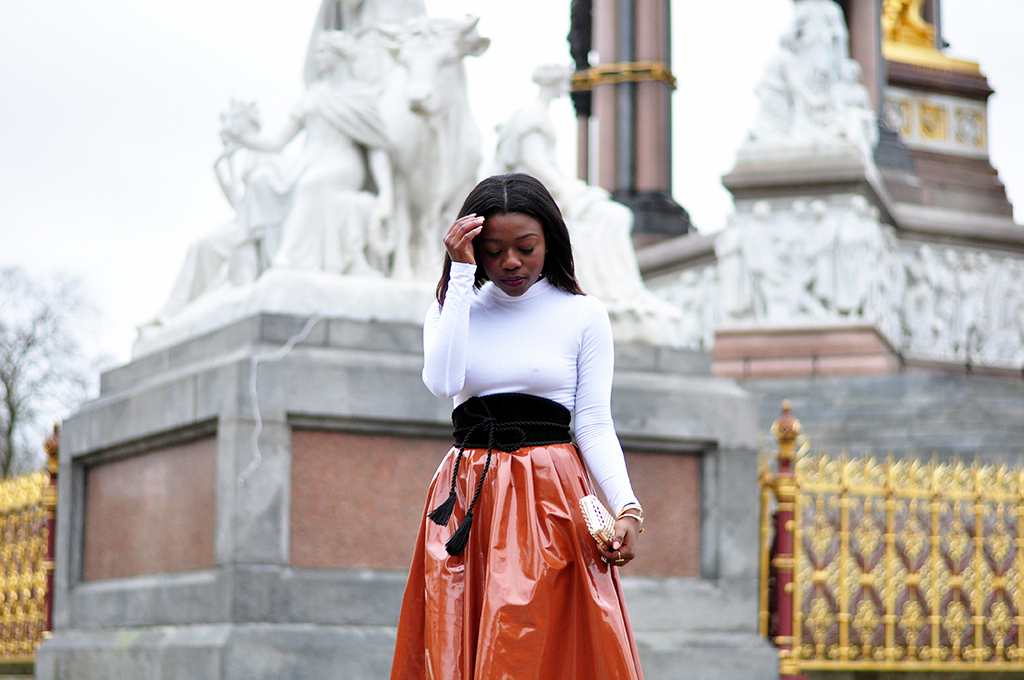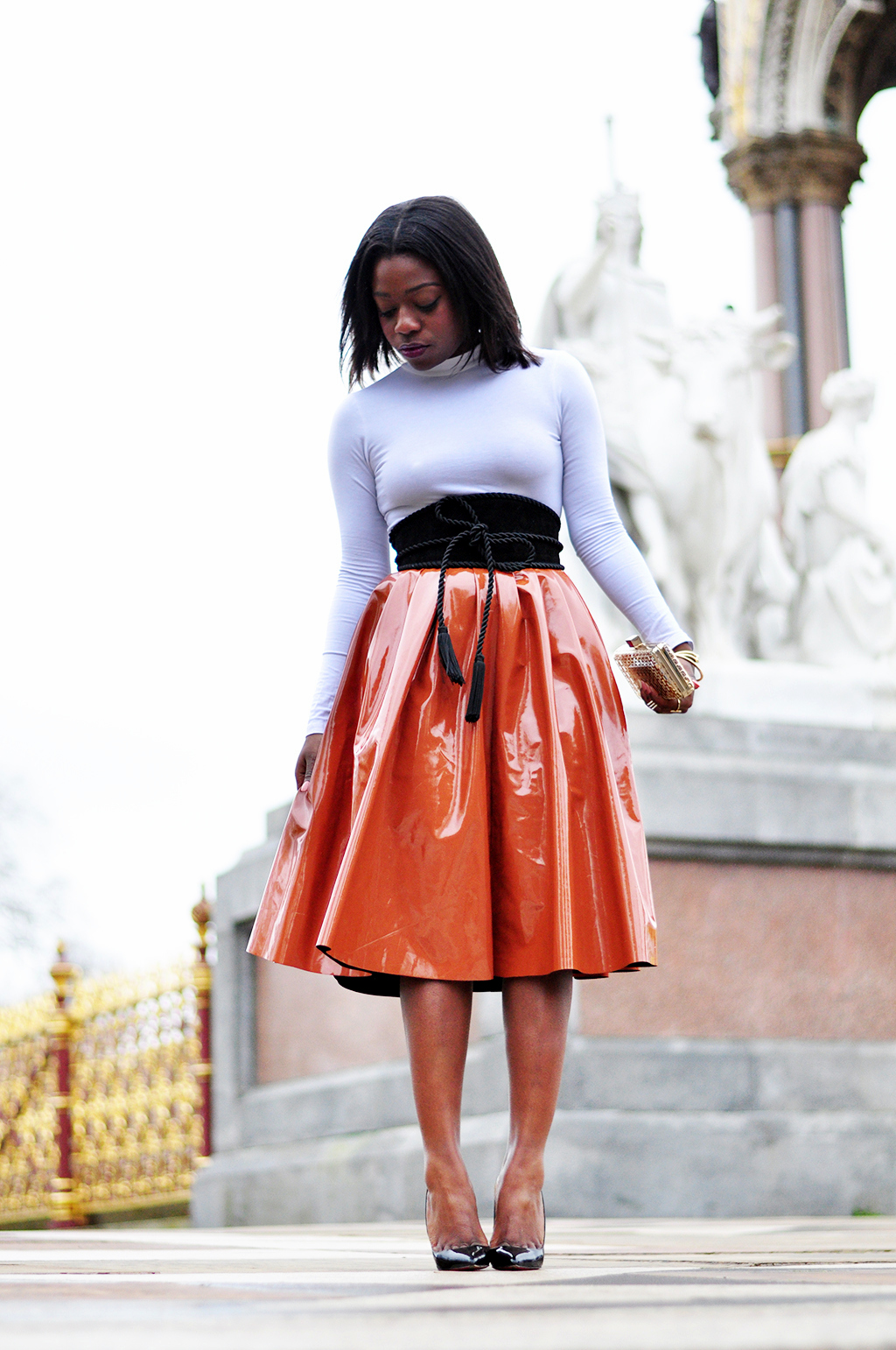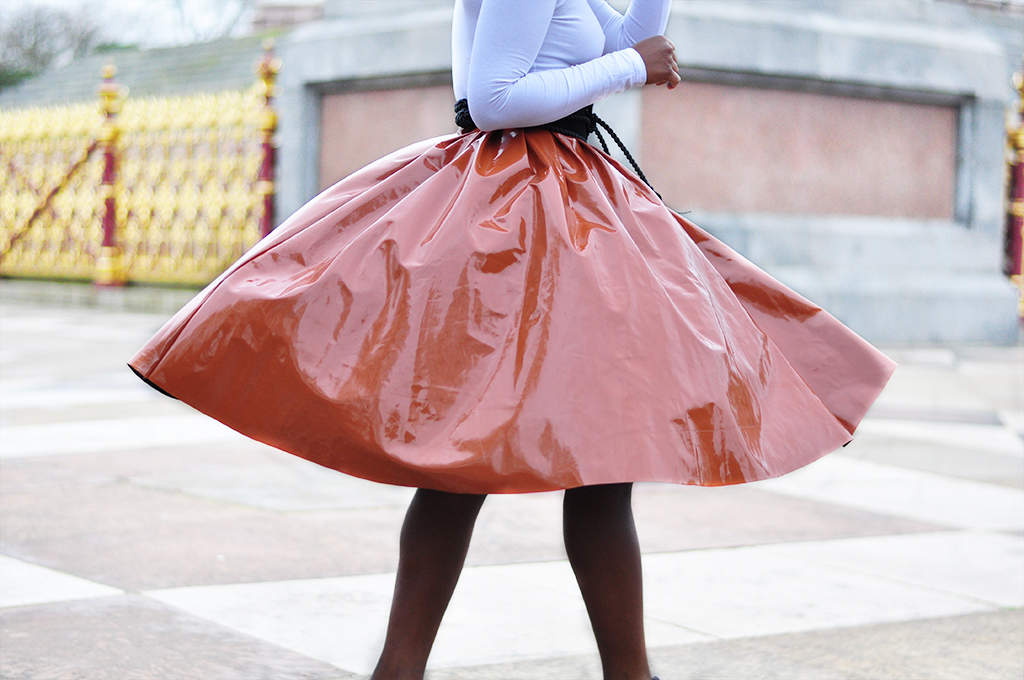 ASOS top, H&M Skirt (similar), Mango belt, Louboutin shoes (similar), Pieces clutch.
This week for me is all about super positive thinking. A wise man told me yesterday that our dominant thoughts become our destiny. That would mean that we will only ever be as good as our thoughts allow us to be. It all starts in the mind: positive thoughts, positive actions. I'm focusing on positive thoughts of self-control this week: gym every morning at 6.30am, eating right, planning for better summer days ahead. Being a better version of last week's self.
I thought twirling in this gorgeous patent caramel skirt was a good place to start.
Have a great week my loves. Go for it! Whatever 'it' might be for you, you deserve it and you can do it.
Photos by Sebastian Negut, edited by Me.