I've had a burger at Meat Liquor a few times before but I needed to go back for pictures and to remind myself what exactly it was like. I'm struggling to be as critical as possible. Honestly, it's hard to fault this burger.
My fellow foodie and friend, Leona was my companion for the night. We both ordered Bacon Cheeseburgers. I had normal fries and she had cheese fries. I prefer to go to Meat Liquor in the evening. It's dark inside and the atmosphere is just night-time appropriate. However, that really doesn't matter. Just go with an empty tummy and space enough for a cocktail or two!
I went for a Mojito which I believe Meat Liquor refers to as the 'Meatjito' whilst Leona went for an 'On The Rocks'. Both drinks were gorgeous, especially for a sweet-tooth.
One bite in, and I already knew I was in for a winner. It is just so tasty! I think the secret to this burger was the smoked crispy bacon. Burgers can get quite mushy and I find it a really nice touch to have a crispy element. The bun was also near perfect- unbelievably fresh with a little bit of an understated crisp.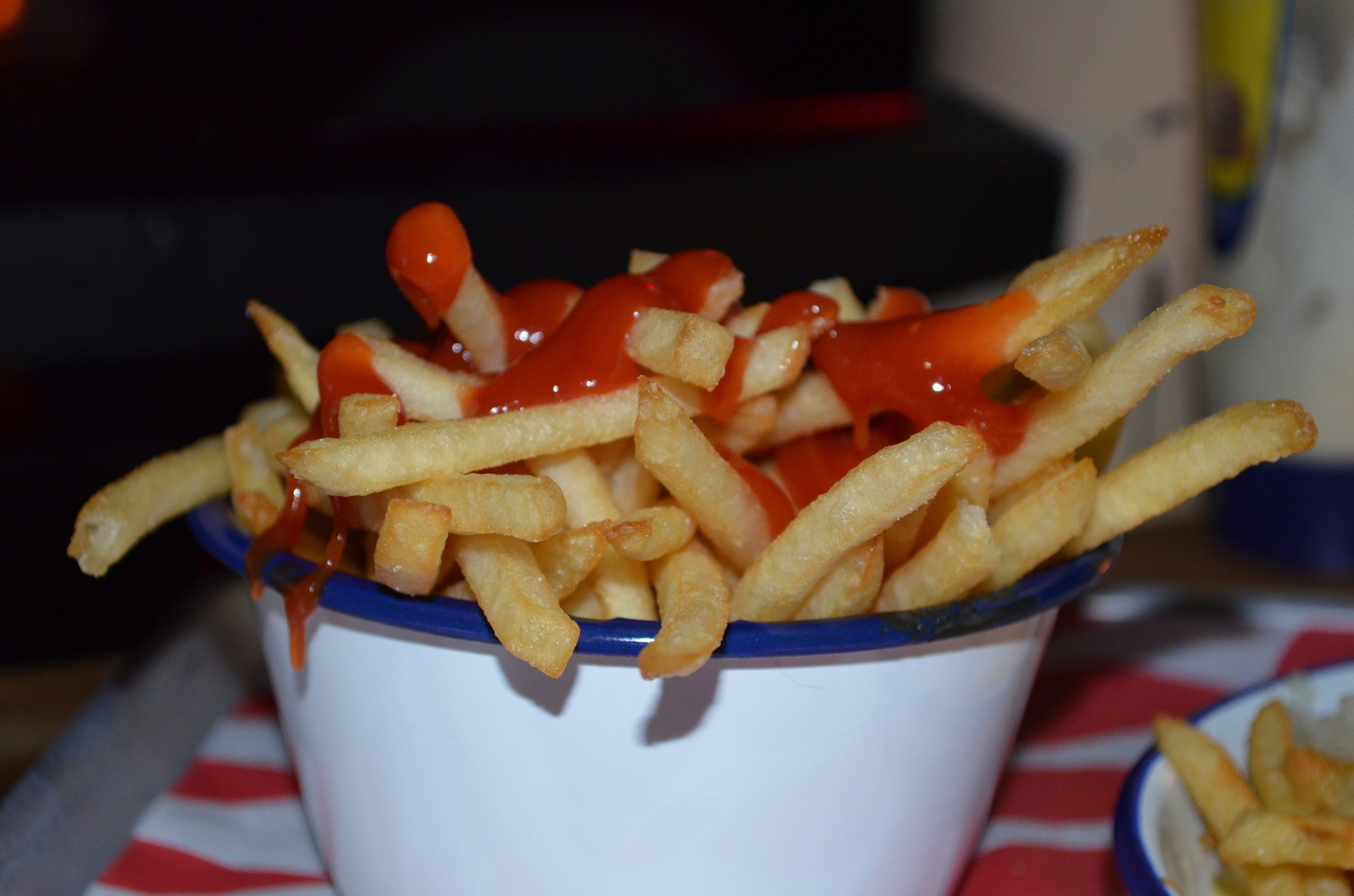 The Fries were as good as Fries get but I'm no judge of Fries. They always taste the same to me except for when they are bad. These were most certainly not.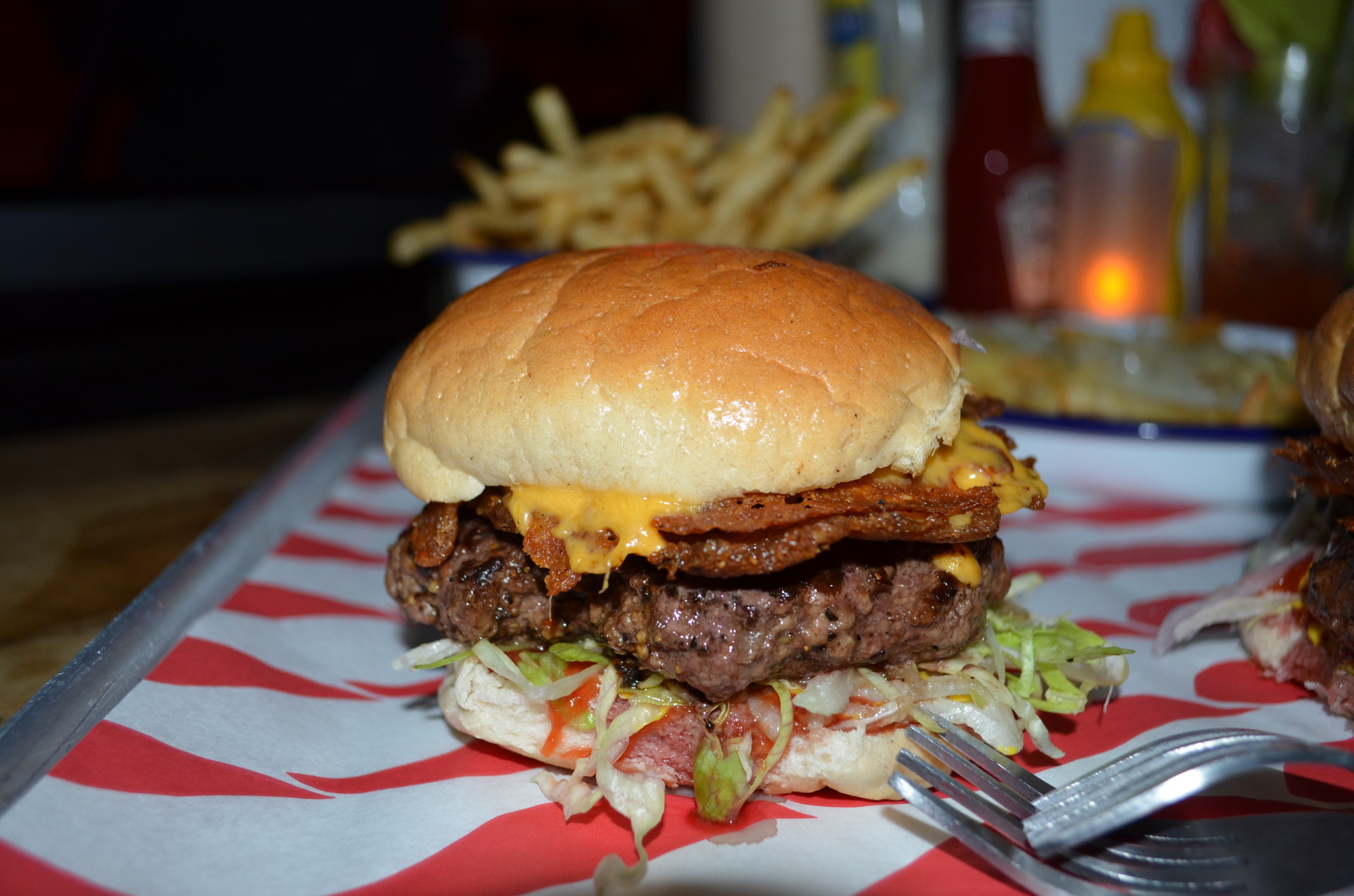 I'd have to give the Meat Liquor burger a 9/10. It really is superb.
Visit Meat Liquor at 74 Welbeck Street (behind Debenhams on Oxford Street). You could be queuing up for a while so I'd advise to wrap up during the winter! Visit their website here.