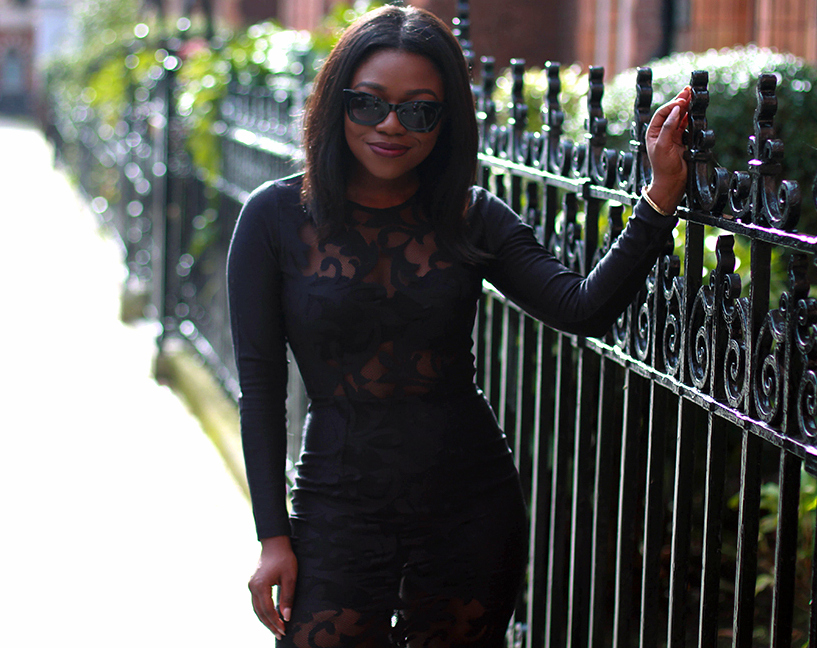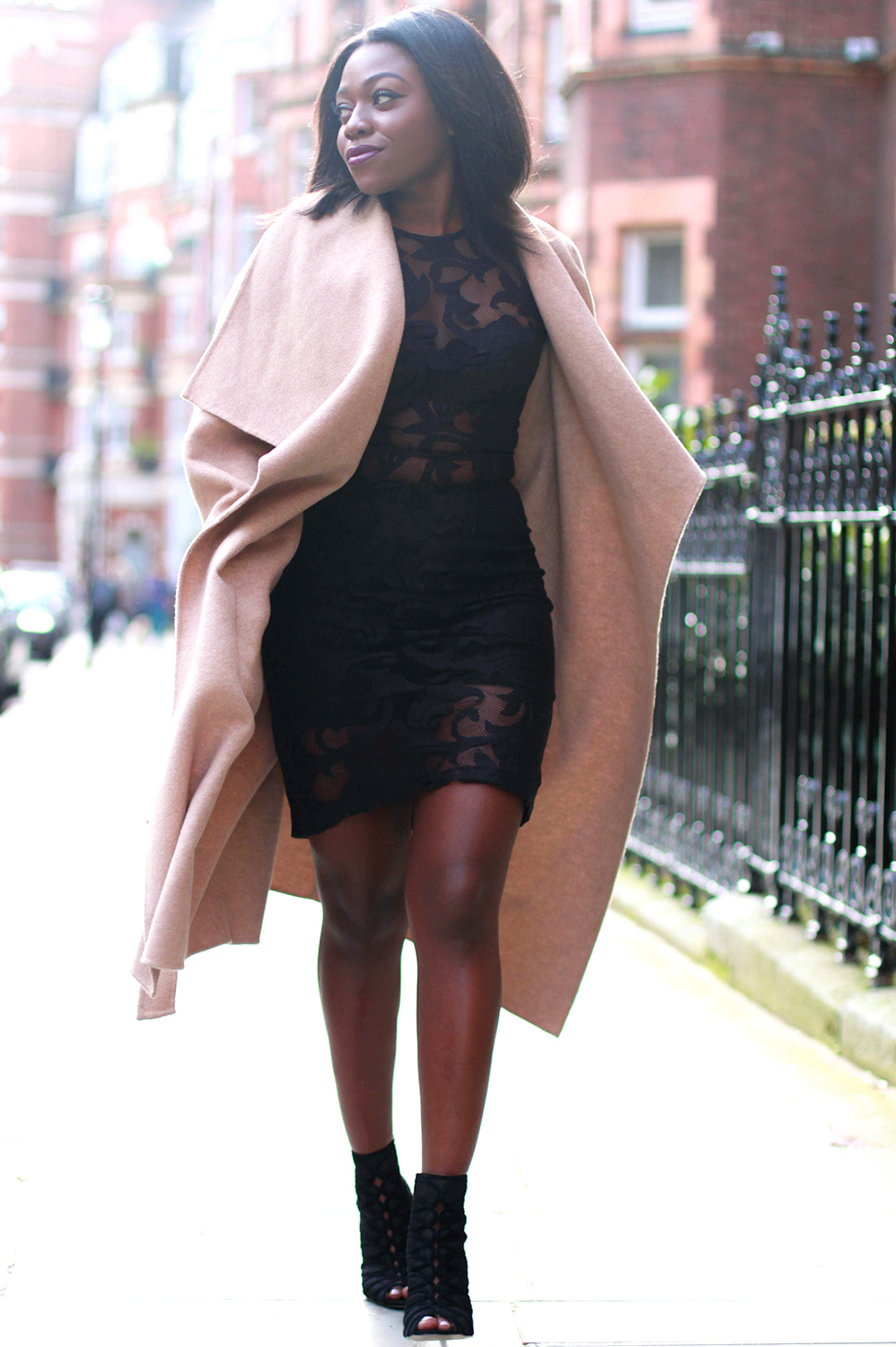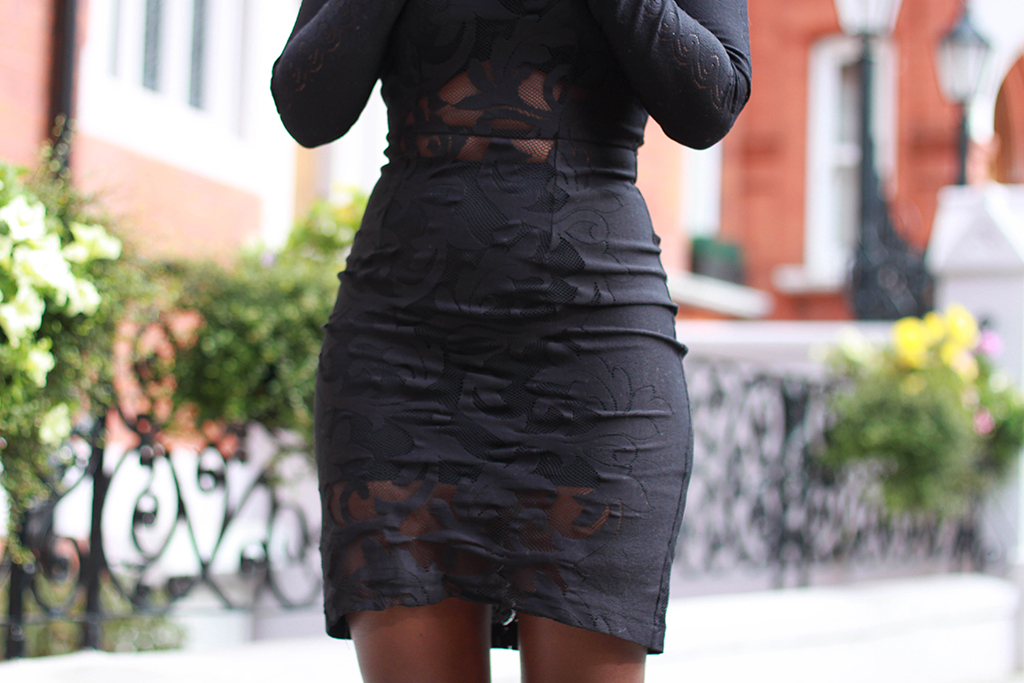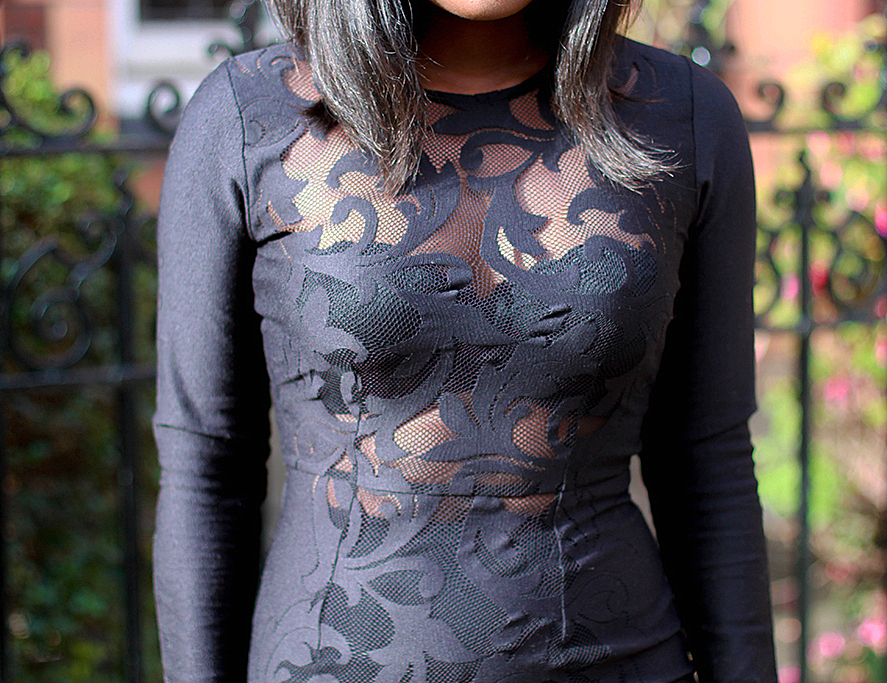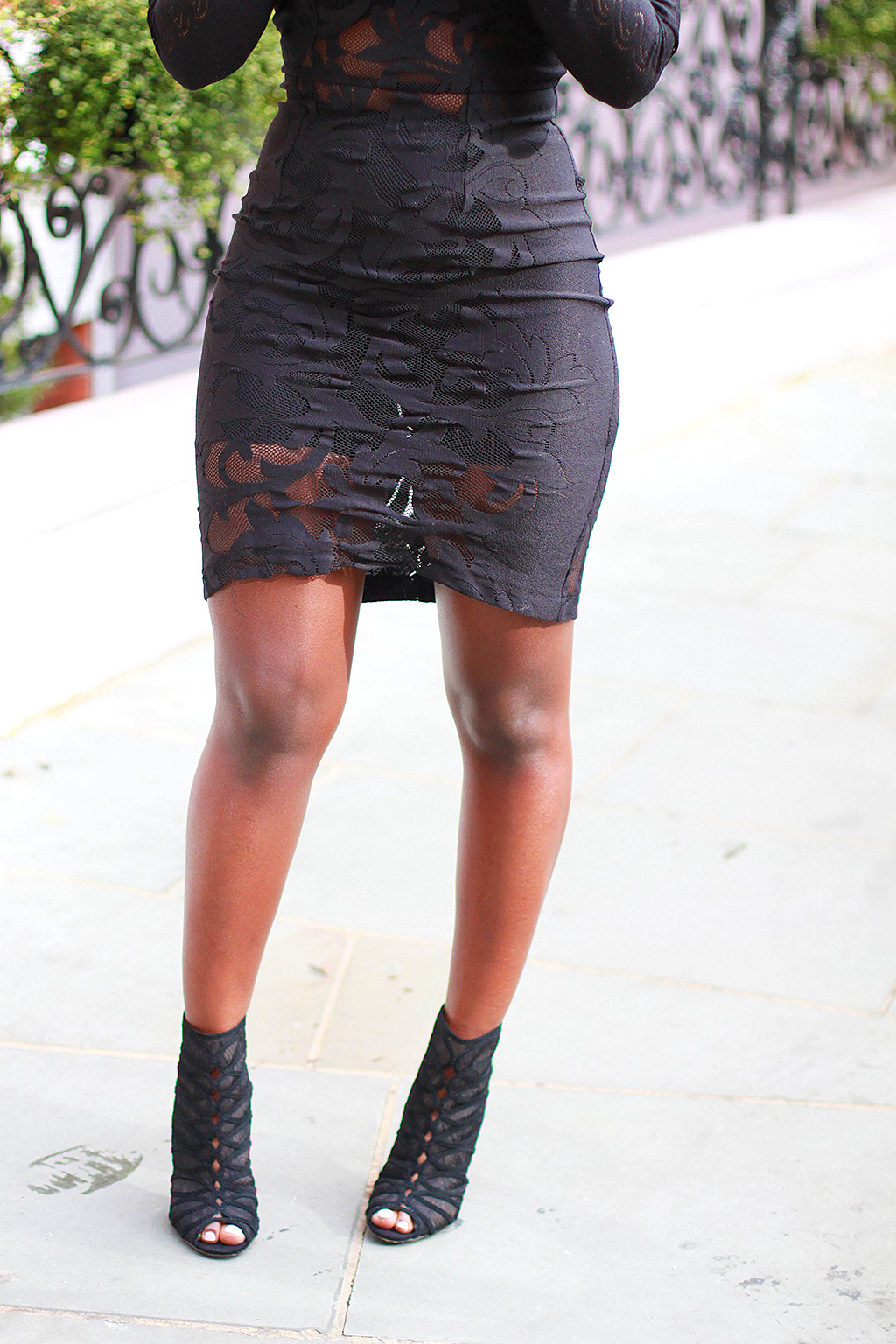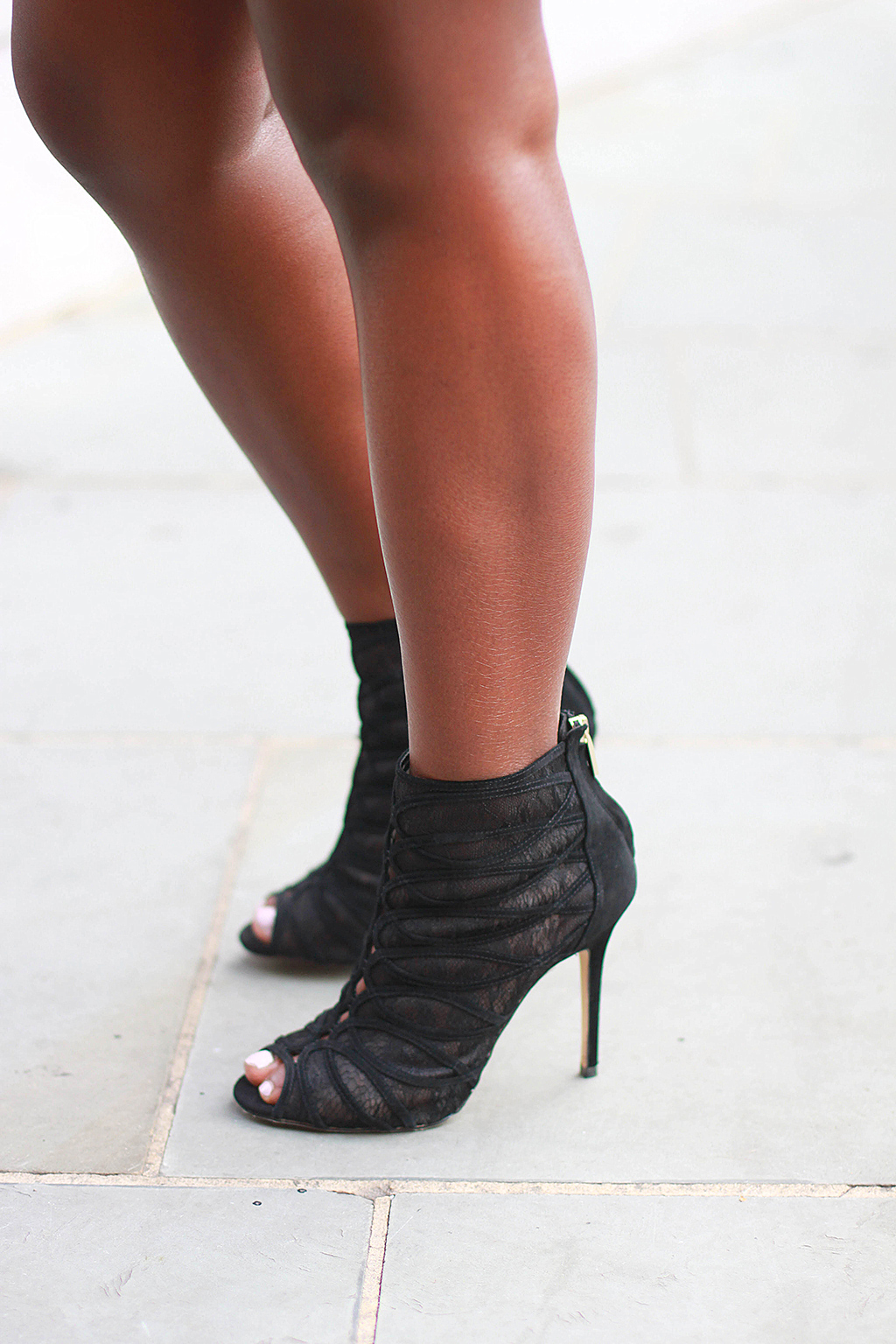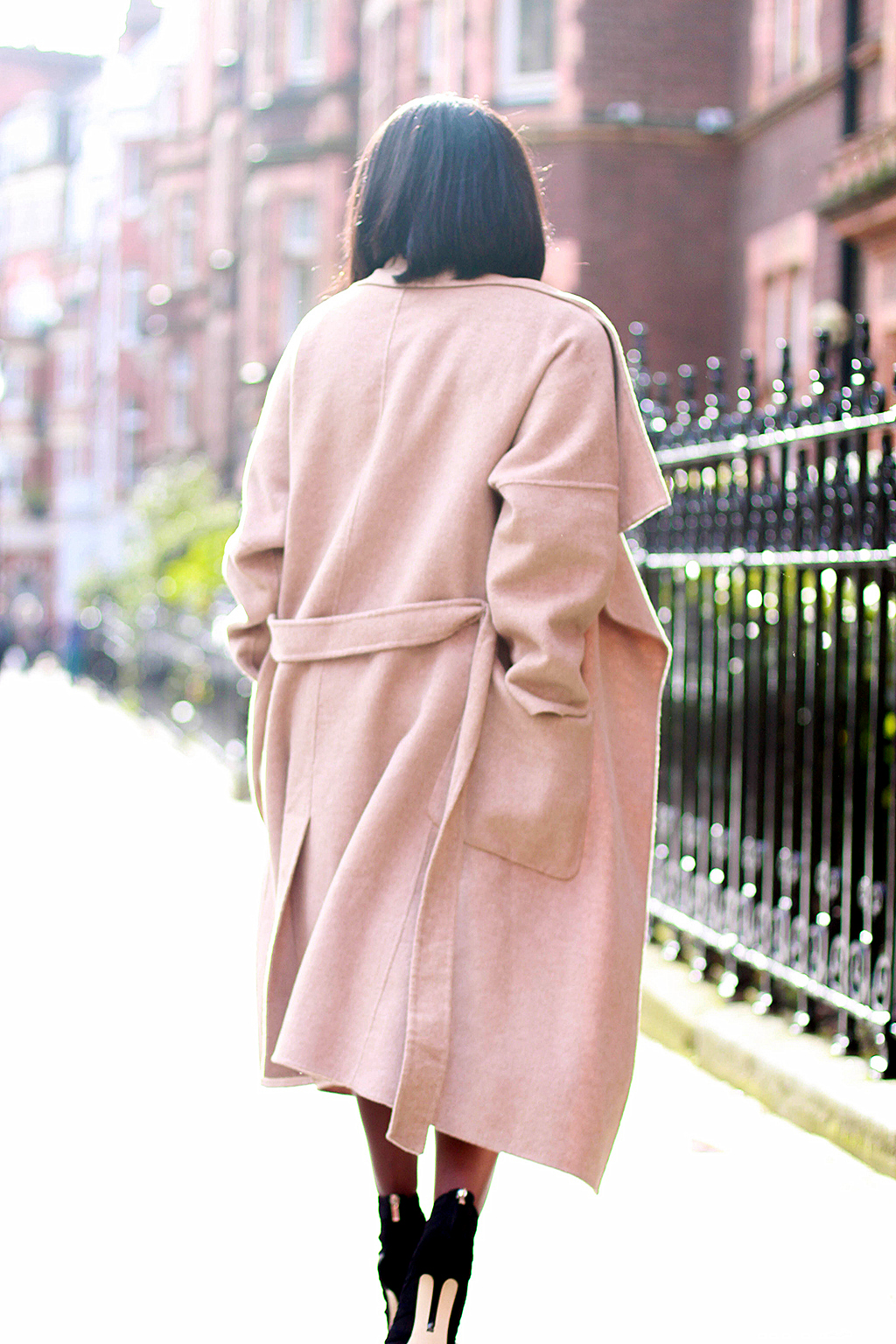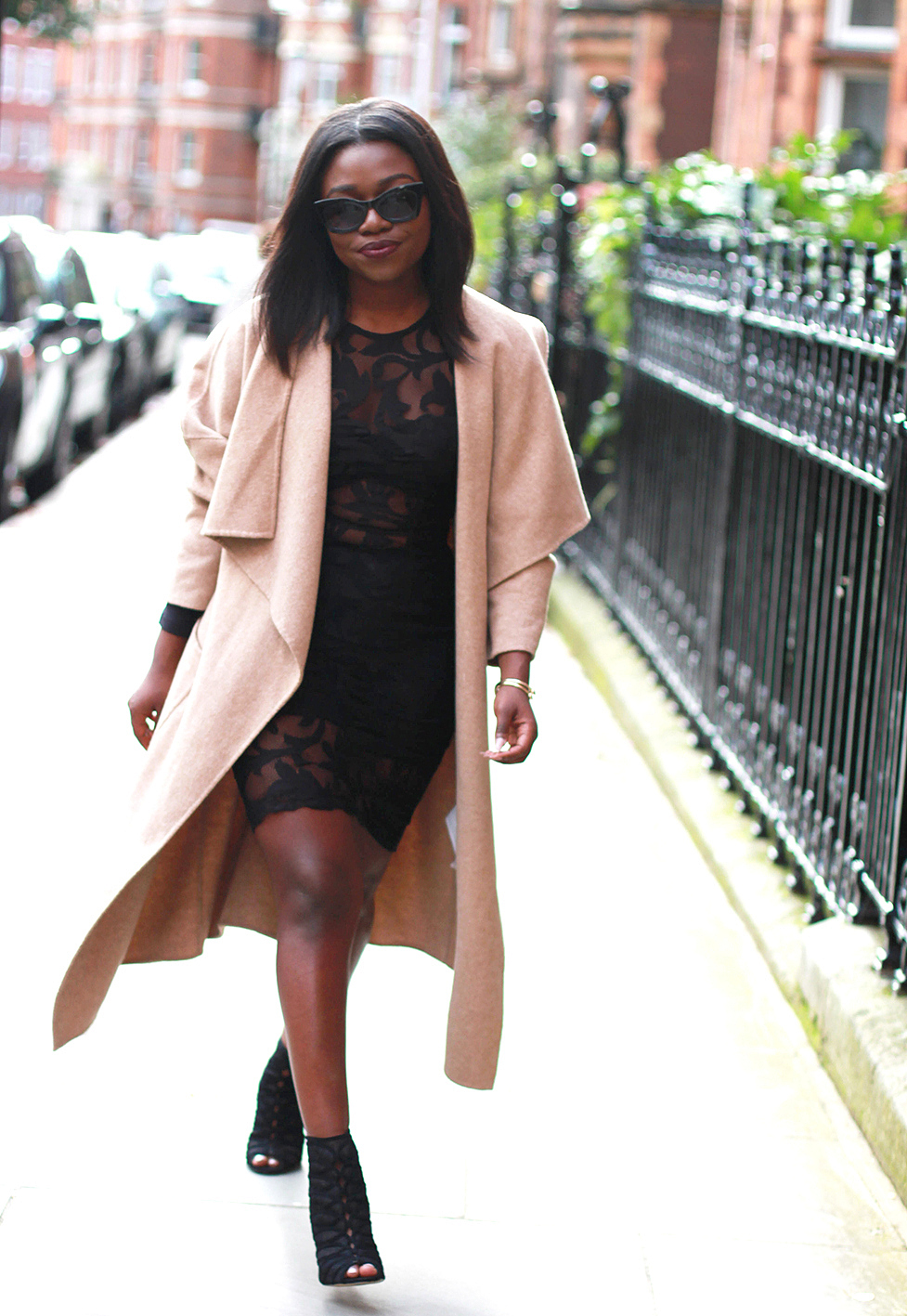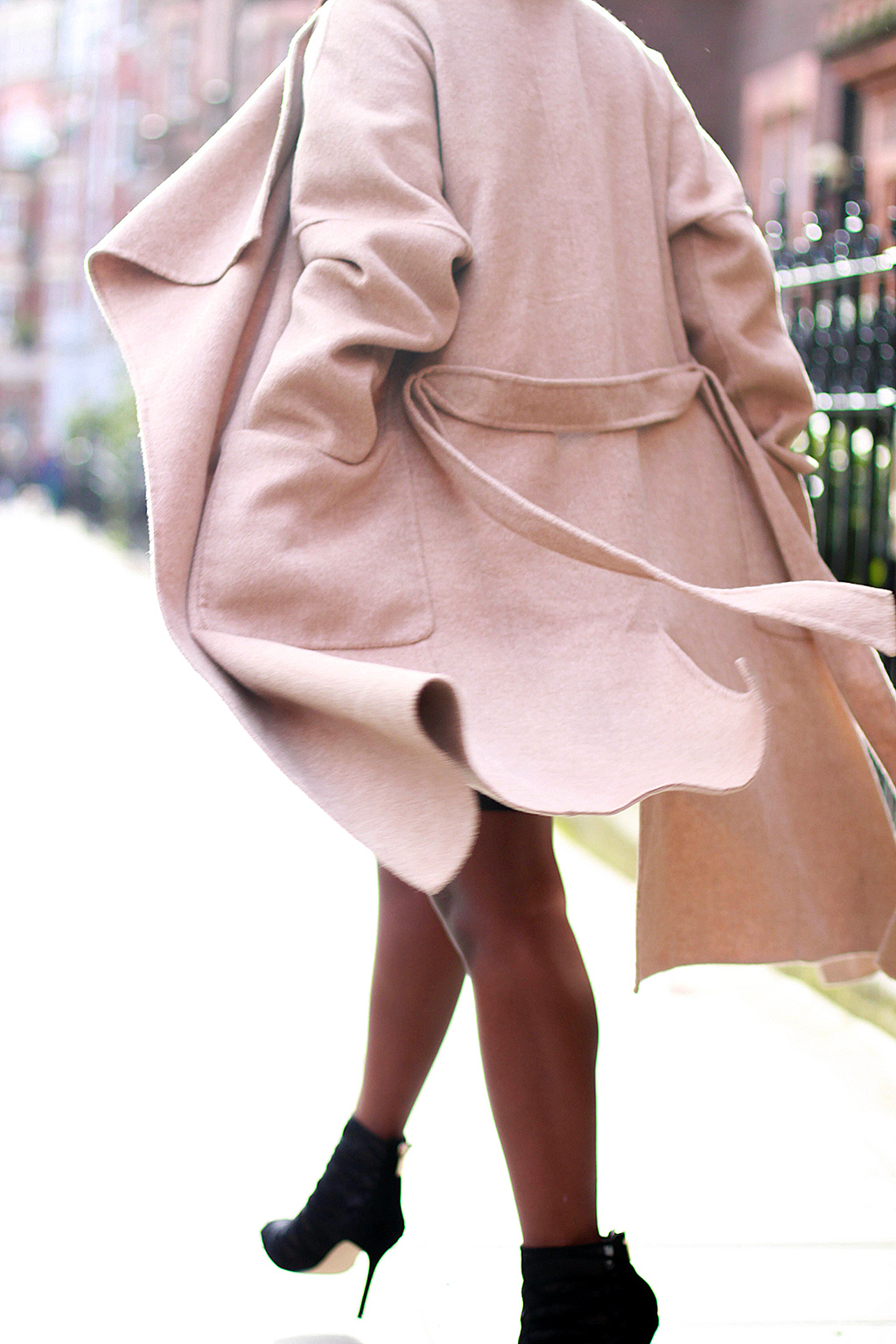 ASOS Sunglasses, ASOS Dress, Karen Millen Booties, Coat
Most of you know that there is no item of clothing that I dislike as much as a bandage bodycon dress. They are way too ubiquitously sexy for me and I think that they generally lack personality. I get asked what to wear clubbing quite a lot and I'm always like 'anything but a bandage bodycon dress!'. So I'm starting a series of posts where I will show you examples of the types of looks I go for when it's time to turn up at the club! This is one of them.
I don't go clubbing often. I would much rather spend my money on Balenciaga than a £300 bottle of vodka but that's just my preferred lifestyle as a fashion victim. Don't get me wrong- I love a good night out. I will never forget my friend's 21st at Liv in Miami with DJ Ruckus on the decks or my 21st at VIP Room in Paris when the DJ somehow figured out we were Nigerian and dropped some jams that made us all go crazy! Once in a while, I snap out of being a grandma and go 0 to 100 real quick. And that's what I intended to do on Friday 31st October in London- Halloween.
A few girlfriends and I decided that we had been working too hard and we deserved a night out. We wanted to go to Cirque Du Soir because it's always the place to be at Halloween but we wanted to get a table and decided that the minimum spend at Cirque was too high. So, we settled on Libertine Club London. I had been to Libertine three times prior (once when it was China White and twice after it had changed to Libertine). Those three times were for my friends 18th, my friend's graduation party and then once when we just went out randomly. All three times, someone or a few people within the group got a table and spent a lot of money. On these occasions, I never had any issues at Libertine. There was great music and great company and that's all I've ever needed to have a great night.
A few friends dropped out while we were planning the Halloween night and it was down to three of us. We decided that we weren't going to get a table as a result and we would just hop on a guestlist. I looked around on the internet, found a promoter and text him to put our names down on the list. We got to the club quite late because there was so much traffic and at this point, the queue was massive and the promoter told us he couldn't help us get in quicker and we had to queue up.
We went to the back of the queue while contemplating whether to just leave until a security guard overheard us and told us that the club wasn't full, we should stand in the queue and the wait would only be about half an hour. We queued for about an hour in the cold and finally got to the front of the queue. We were asked for ID which we showed. The most obnoxious, patronizing door lady looked us up and down and asked what guest list we were on. We told her, to which she replied 'Not tonight, ladies. Please step aside'. I'm standing there shocked and confused because I've heard about this sort of behavior at clubs but never experienced it before. We were properly dressed- I mean, it was halloween. People were dressed as all sorts- orange prison costumes, skeletons, ghosts, all sorts. I was minnie mouse, my friend Leona was poison ivy and Zeina was Baron Samedi, whoever that is. Lol.
I asked why we were not able to get in and was told that they owe us no explanation and we should go home. WHAT?! I demanded a sensible explanation and some elderly white man, maybe the manager tells me 'maybe because you're black but there are some black people inside, probably because you're not good looking enough'. At that point, I was speechless. We left and the next day I sent an email to the owner, the manager and the club. In this email, I demanded an explanation and apology for such appalling abusive treatment. It has been over six weeks and these people did not even think that I deserved a reply.
Such blatant abuse and racism from a well established London nightclub is disgusting. I was and still am so shocked. The past three times I've been to the club when I was with a group of people on a table which was spending at least £2000, I had no issues. The minute we were not spending stupid money at the club, our race and looks became an issue? This sort of discrimination is unacceptable.
I have put off writing this post for so long because you guys know how I like to keep this blog positive. I partner with and promote brands I like everyday and this is important to me and to this blog. I never give any negative publicity because I don't have many negative brand experiences and except it's an important social issue, I prefer to say nothing than to ruin a business image that someone has worked so hard for. It is important to highlight more serious issues of abuse and discrimination like we faced at Libertine. It is sad that some elderly man feels that he has the right to speak to anyone in that way and to racially discriminate against anyone; let alone a group of three girls out to have a good night. And then to have such a superiority complex as to insult us based upon our looks? The fact that neither the founder nor the partner felt a need to reply shows how little respect they have for their customers and the image of their business.
Exclusivity does not and should not mean discrimination. I will never set foot in this club again. Your establishment embodies so much that is wrong with the world today.