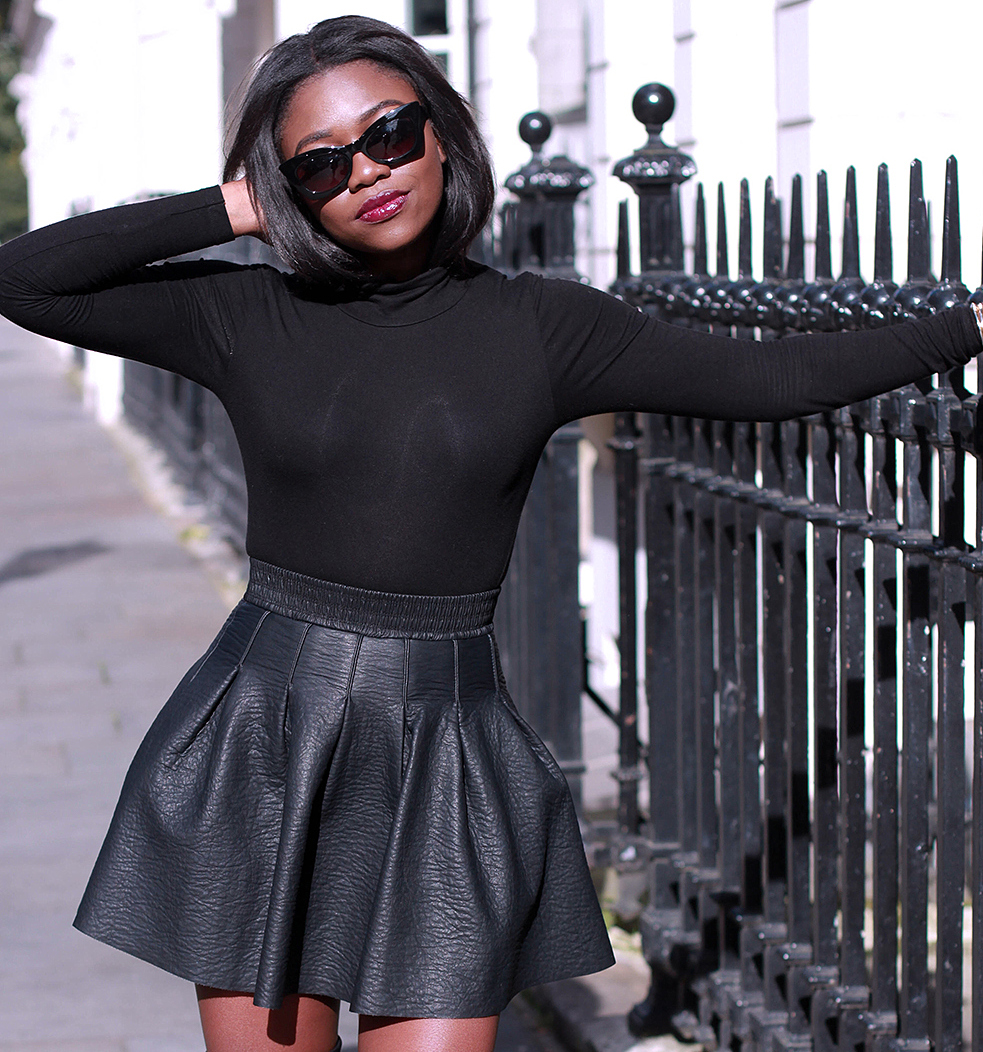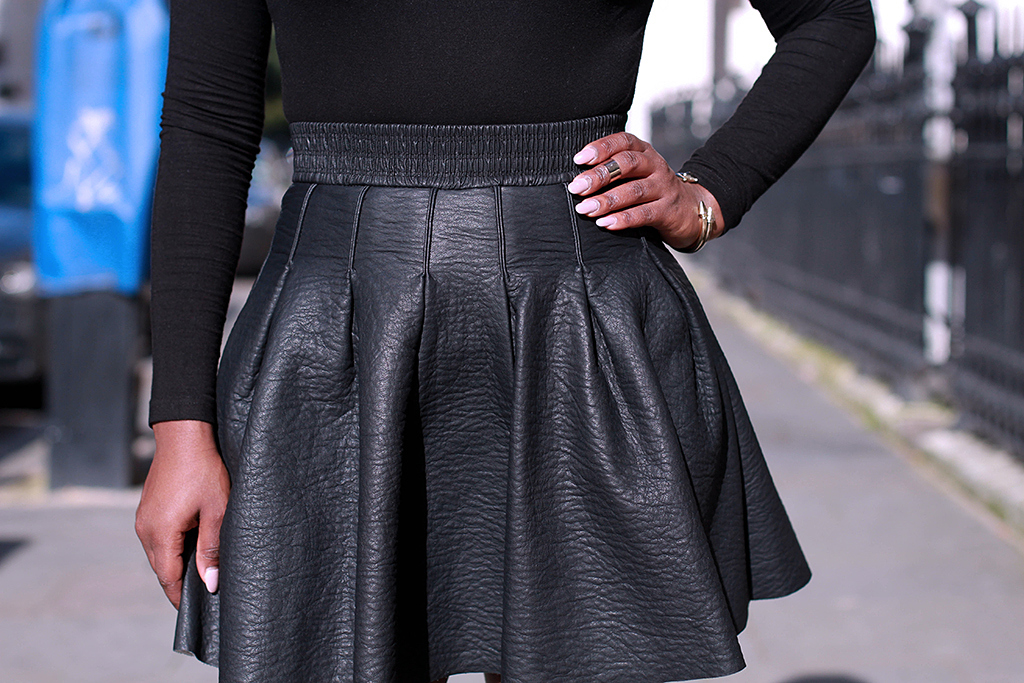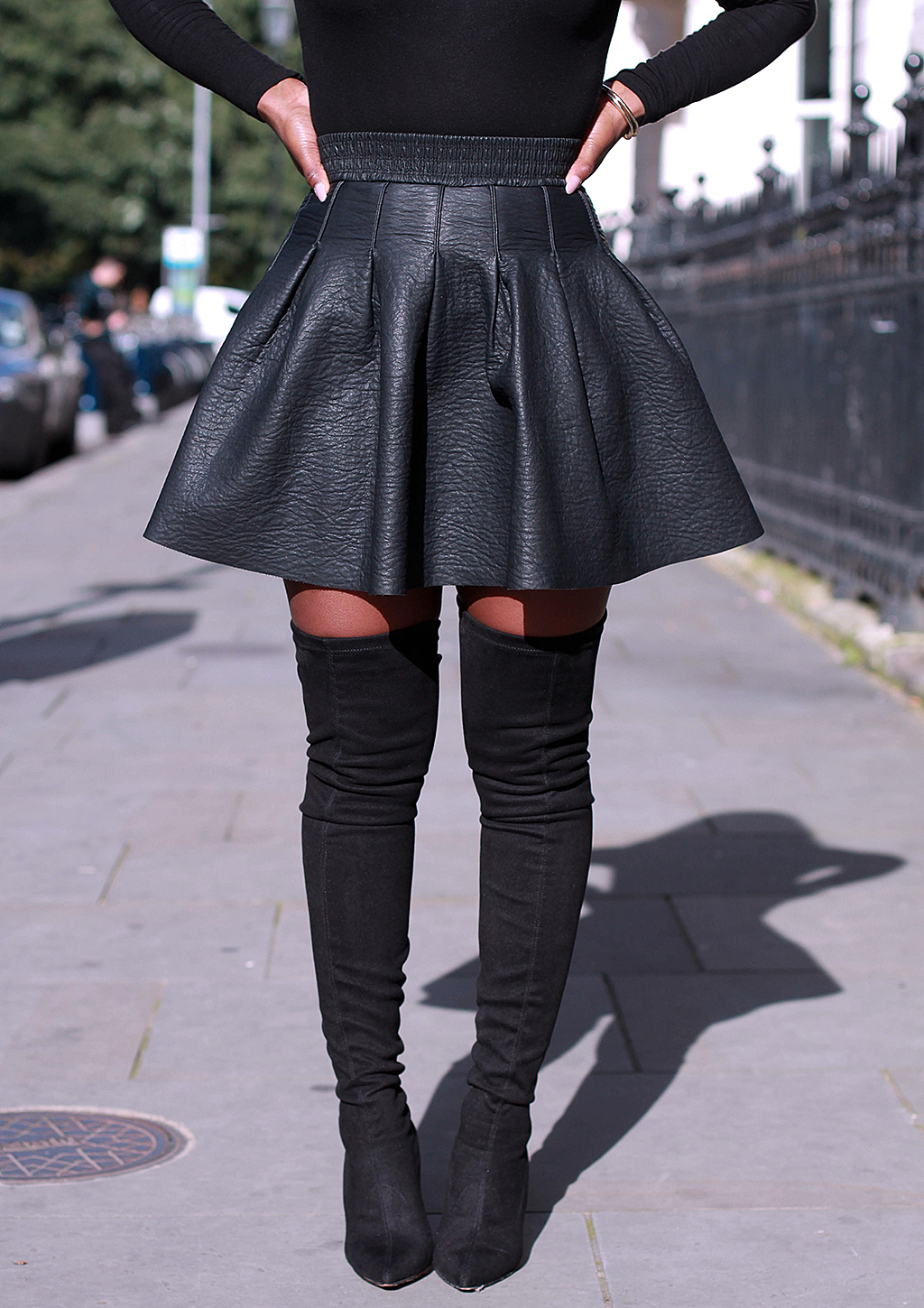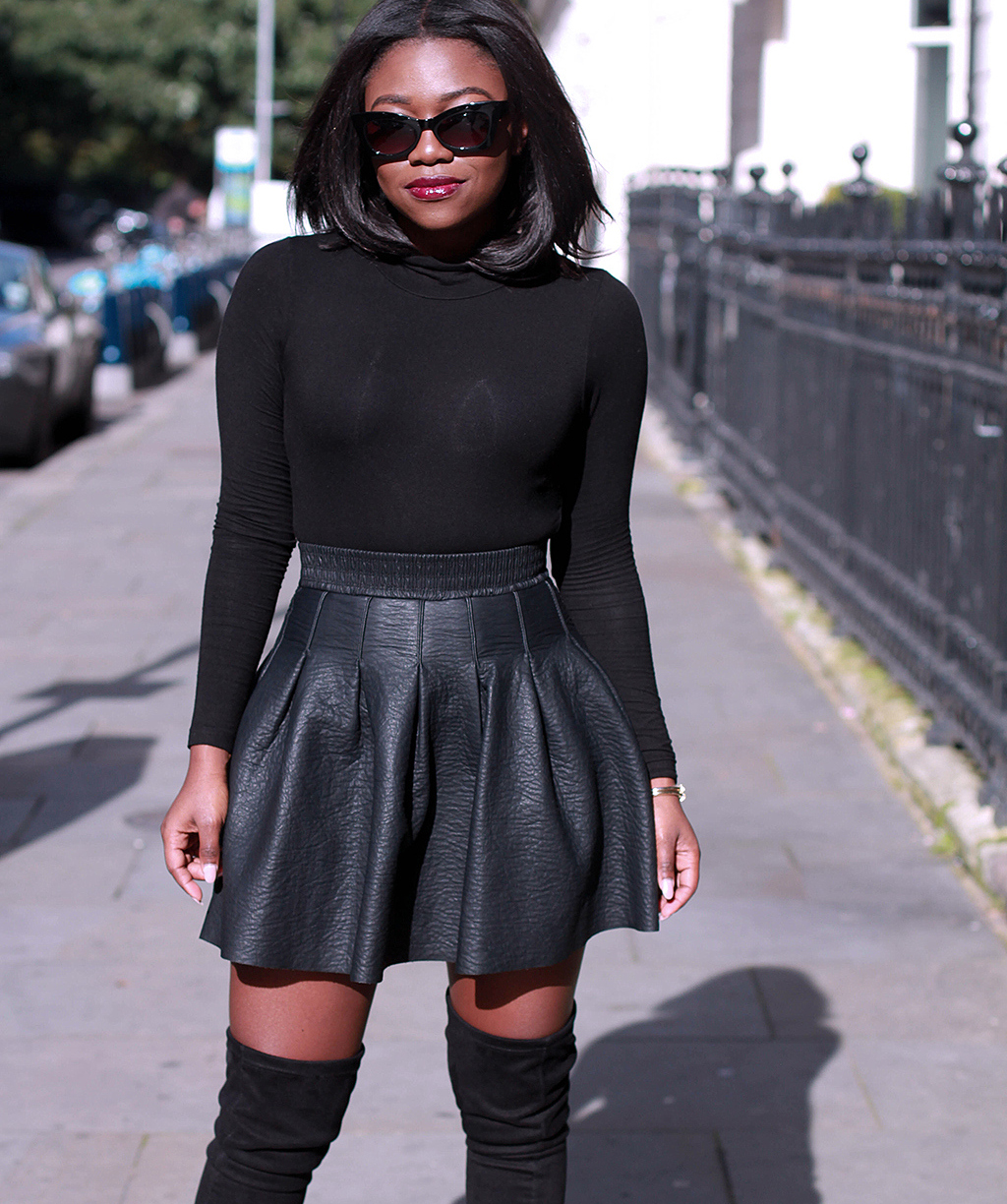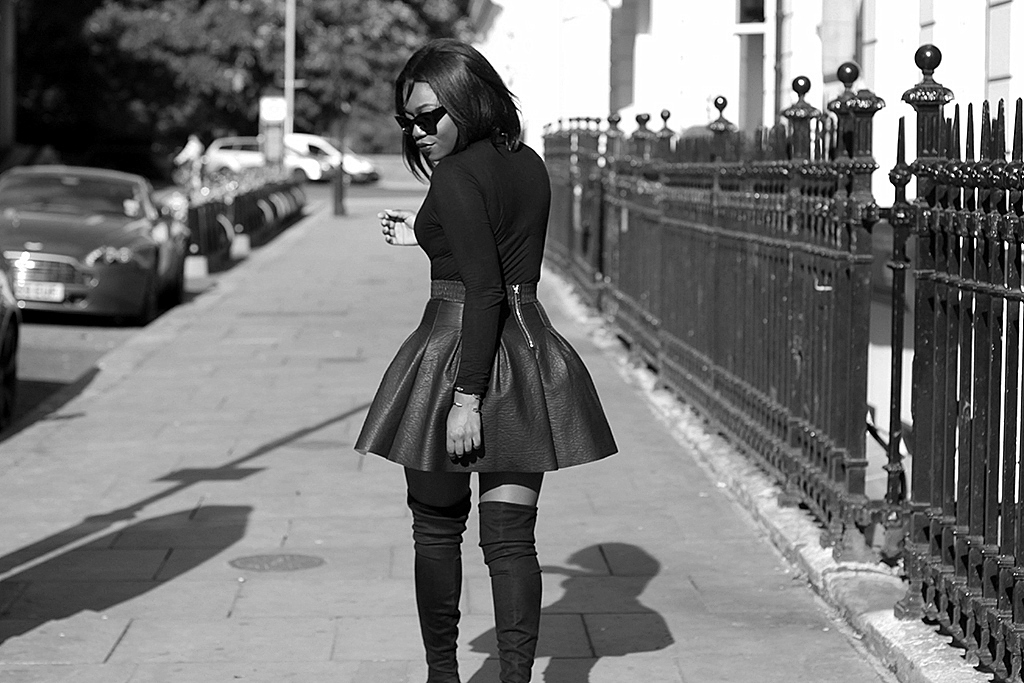 Black Turtleneck, H&M Leather Skirt (I also have it in blue), Strategia Thigh High Boots (sold out try this, this and this, and invest in this), ASOS Sunglasses
Some days I wake up just wanting to look 'cool'. And, I always achieve this by wearing all black. I even over achieve because I end up looking way cooler than I bargained for and a lot cooler than I actually am. It's pretty sweet, I like the feeling. Achieve this by wearing different textures of a certain colour. Here, am I wearing a cotton top, faux leather skirt and suede boots. A velvet saint laurent bag would have completed the outfit perfectly but hey, you can't have it all.
Thank you so much for your feedback on yesterday's post and sharing some of your experiences. It is such a crying shame that people so ignorant and unprofessional walk amongst us but hey, that's life! If anyone has any clubs in London where you have had great experiences unlike this, please share them with us so that we know where to go! A girl has gotta hit the club once in a while, ya feel me?
Facebook | Twitter | Pinterest | Instagram | Tumblr | Youtube
Follow me on twitter, you'll get the quickest responses to your questions!