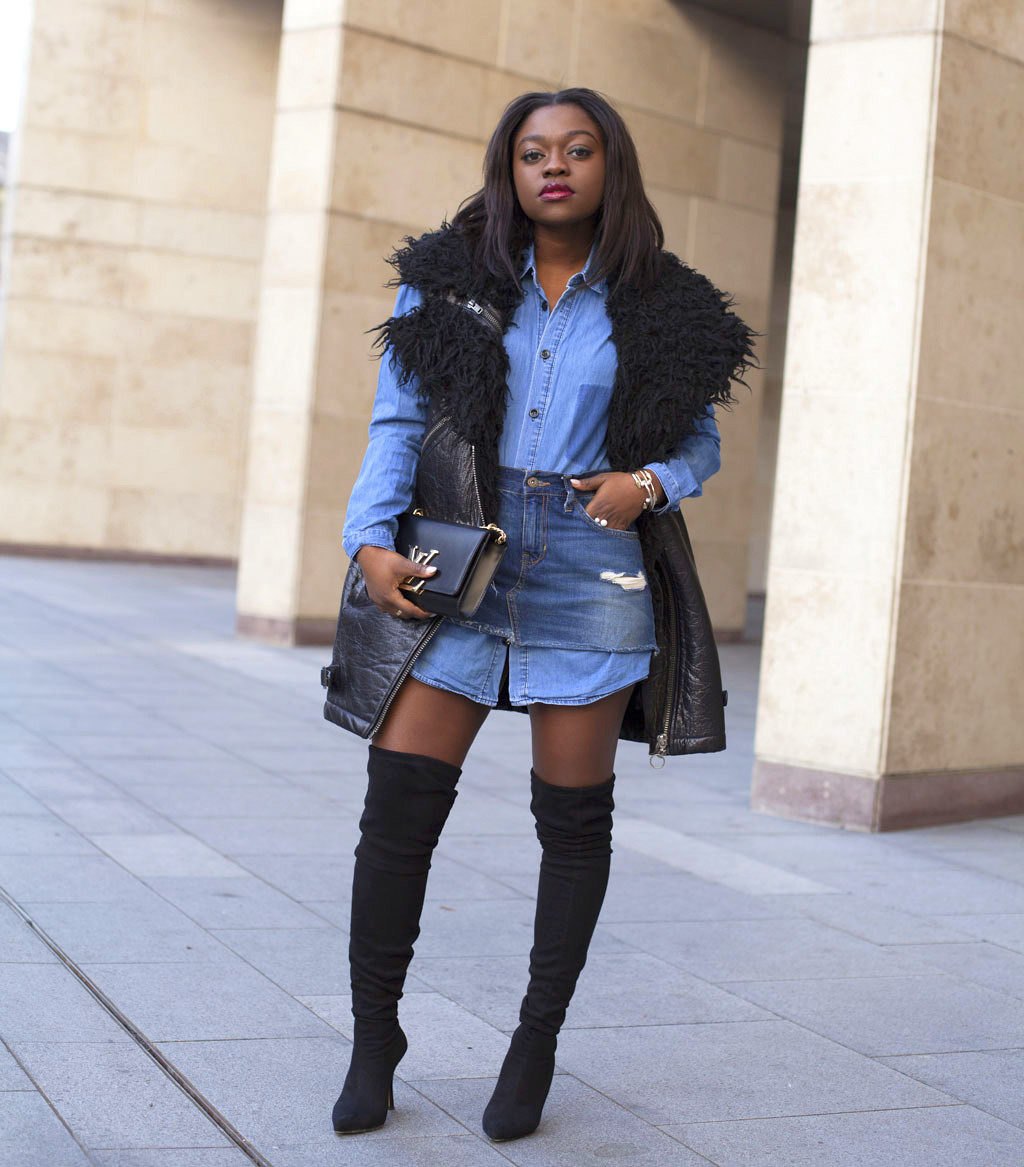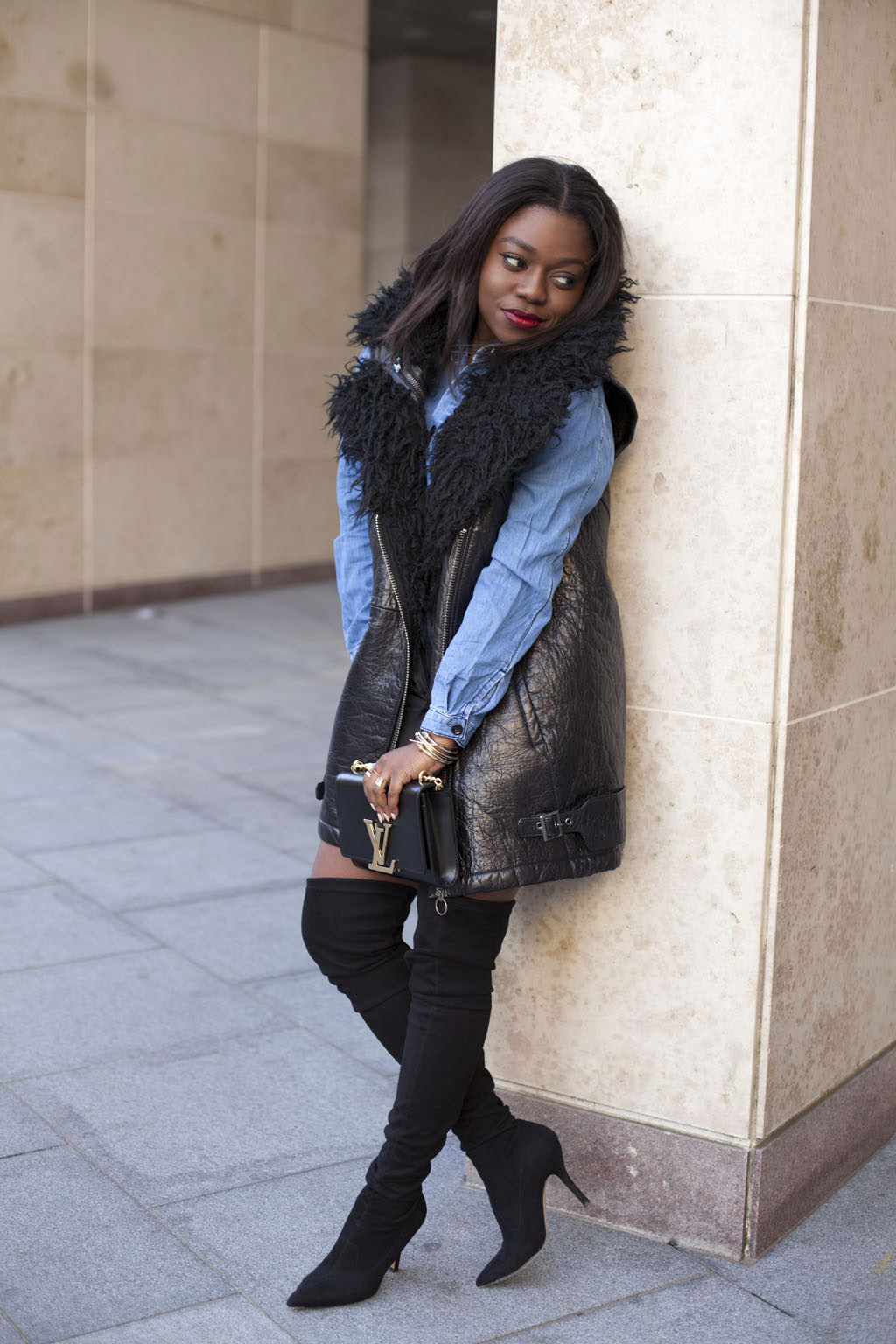 ASOS Denim Shirt (similar), Levi Cut-offs (similar), H&M Paris Collection Gilet (splurge, save), Strategia Over The Knee Boots, LV Bag (cheaper alternative)
If there is one thing that being a fashion person on the internet has done, it has made me a lot more adventurous with my style. I wore this barely-there mini skirt over this shirt over a year ago and was pulling the shirt up when I realised that I actually liked how it looked coming out under the skirt. I doubt I would ever have worn this if I didn't have this blog but we'll never know.
You know when you're feeling yourself so much that you're not trying to hear anything from anyone else? And it doesn't really matter who else isn't feeling your look? That was me here. And now that we all wear the same things and play into the same trends because we're stalking each other 24-7 on instagram, I'm such a fan of when I wear something that's a little off.
Not feeling it? No problem. I'm just doing me.
Facebook | Twitter | Pinterest | Instagram | Tumblr | Youtube
Follow me on twitter, you'll get the quickest responses to your questions!