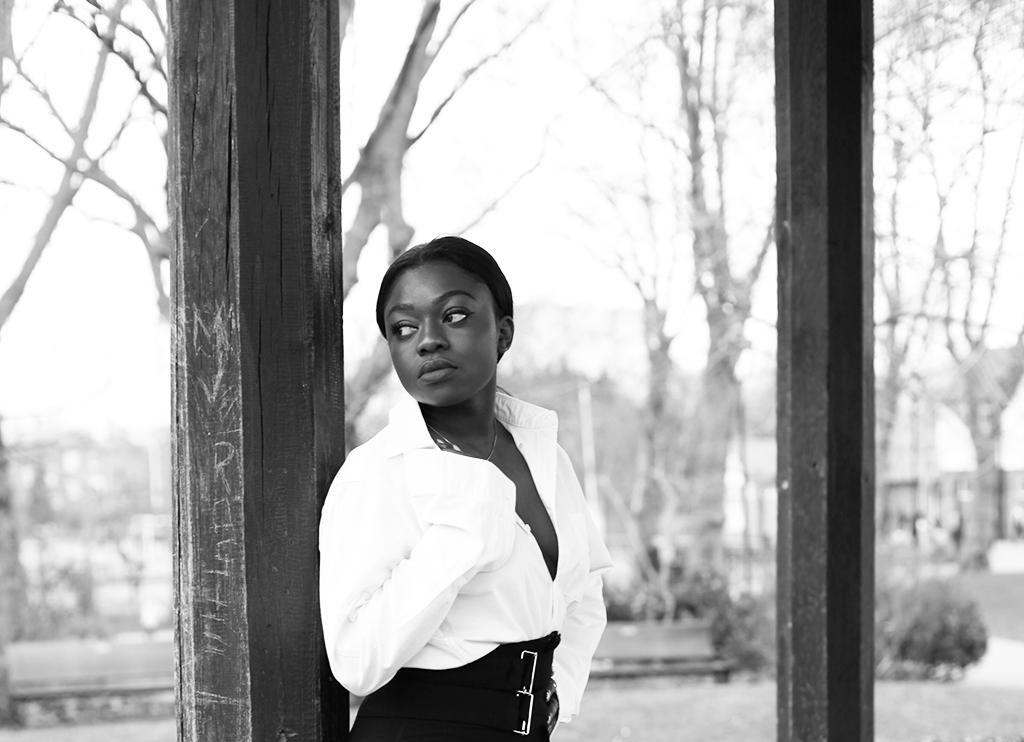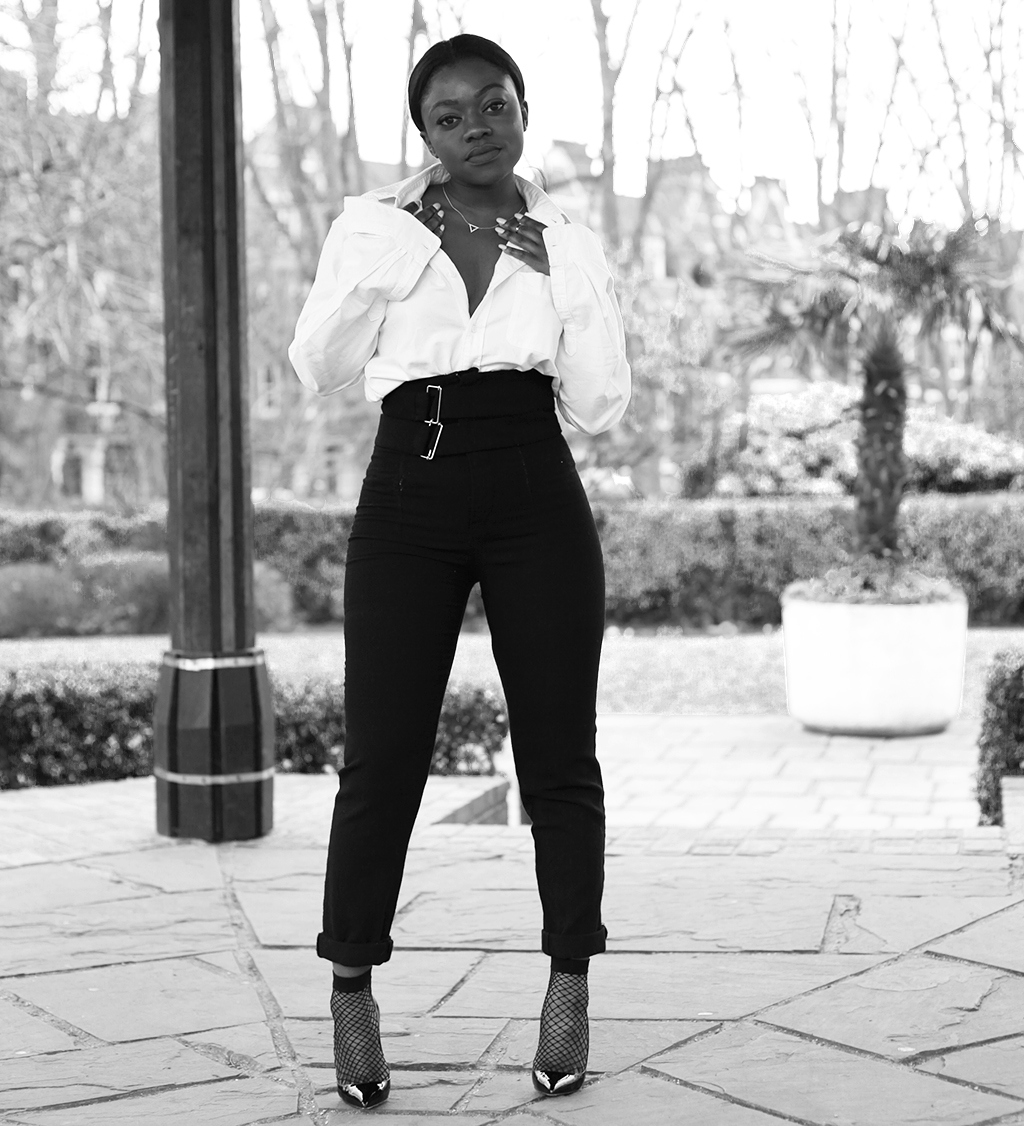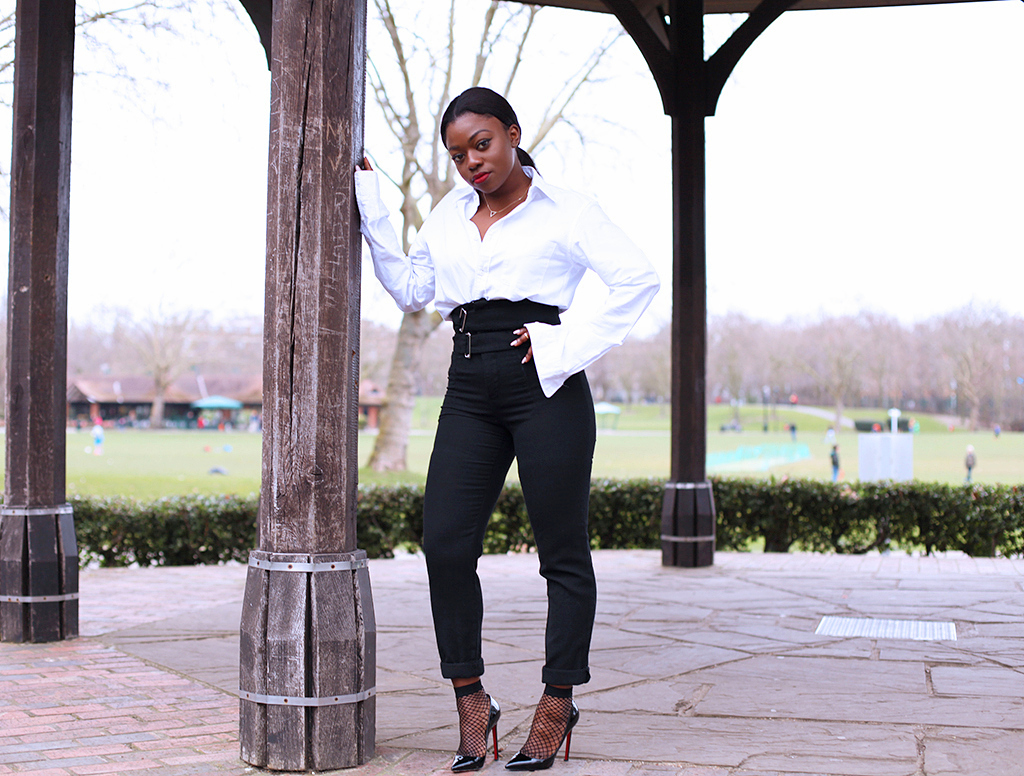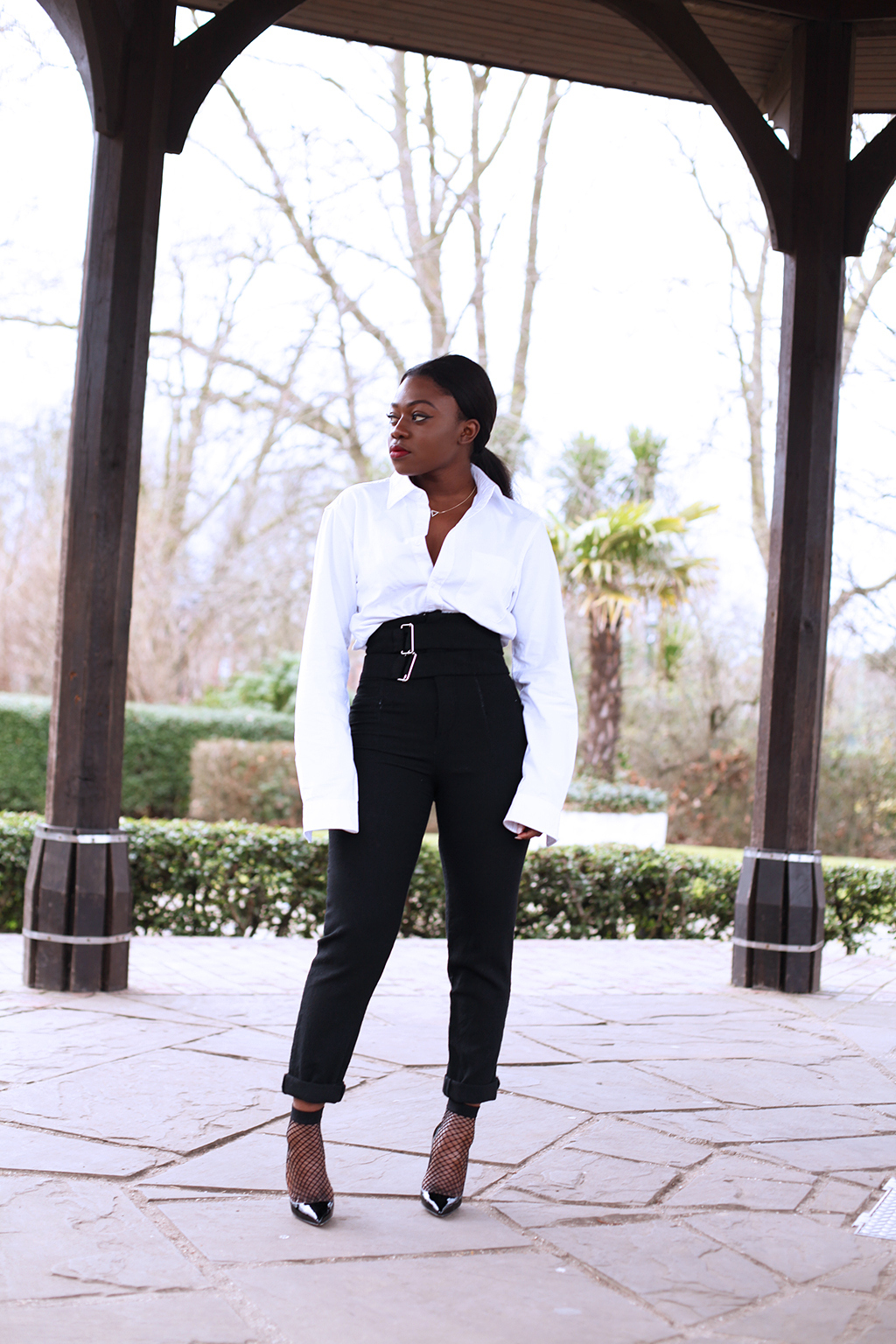 Uniqlo Men's Shirt (love this), Black High Waist Trousers (love this, try this) , Fishnet Socks, Louboutin Pigalles (affordable options here and here)
I find that I spend a lot of my time in fashion walking that fine line between super stylish and trashy. Whether it's with double denim; wearing a micro mini skirt so mini that my shirt is swimming out of it, with over the knee boots which were my staple this winter or now with fishnet socks. It appears to be an aesthetic that I just can't resist. Can it even be called an aesthetic?
When I saw these socks on ASOS, I immediately knew that this moment had to happen. I wasn't too pleased that I forgot my black blazer at home and couldn't be bothered to go back for it before shooting this look- it would have completed it perfectly. The socks were surprisingly very popular on instagram.
What's your verdict- socks with heels, or nah?