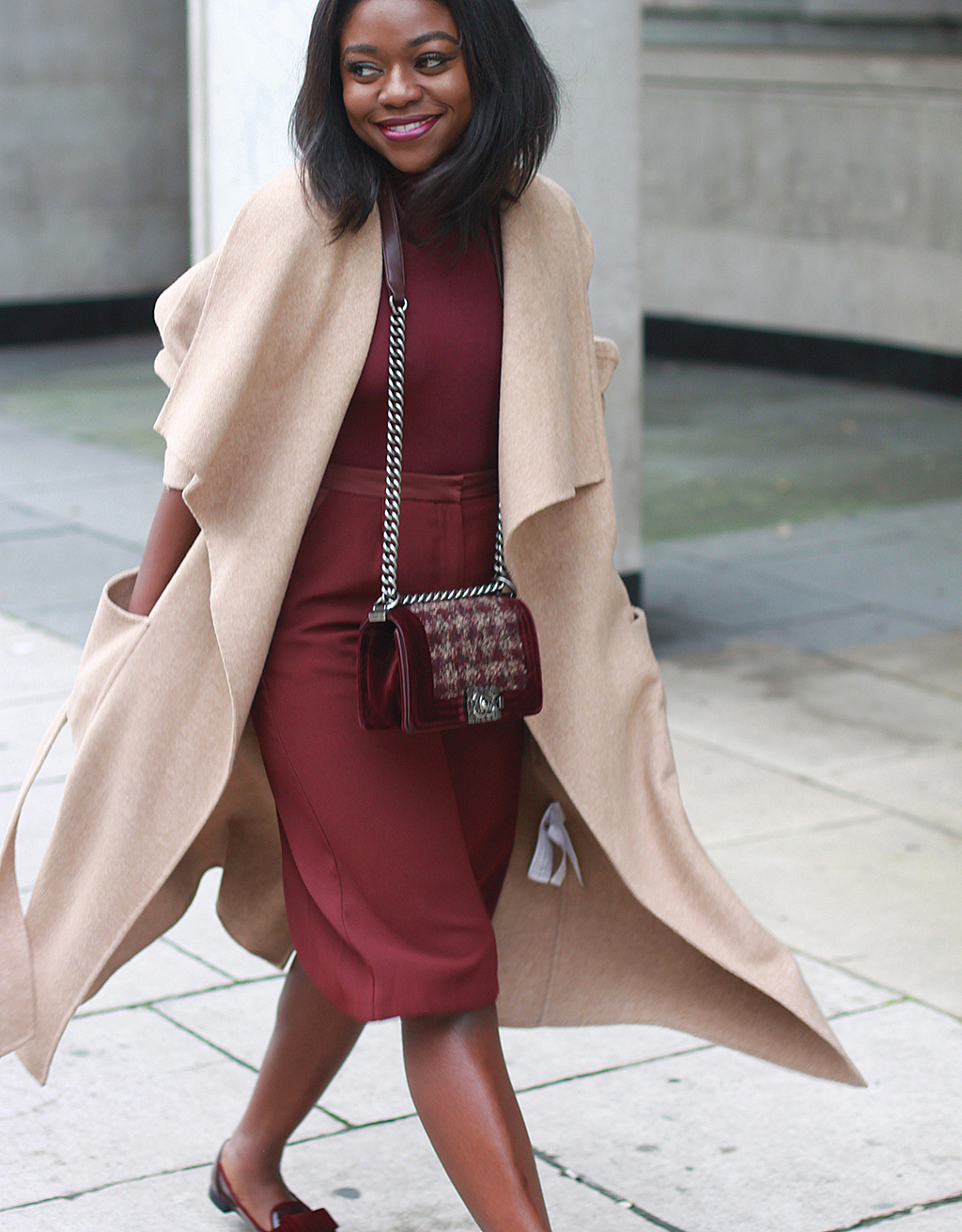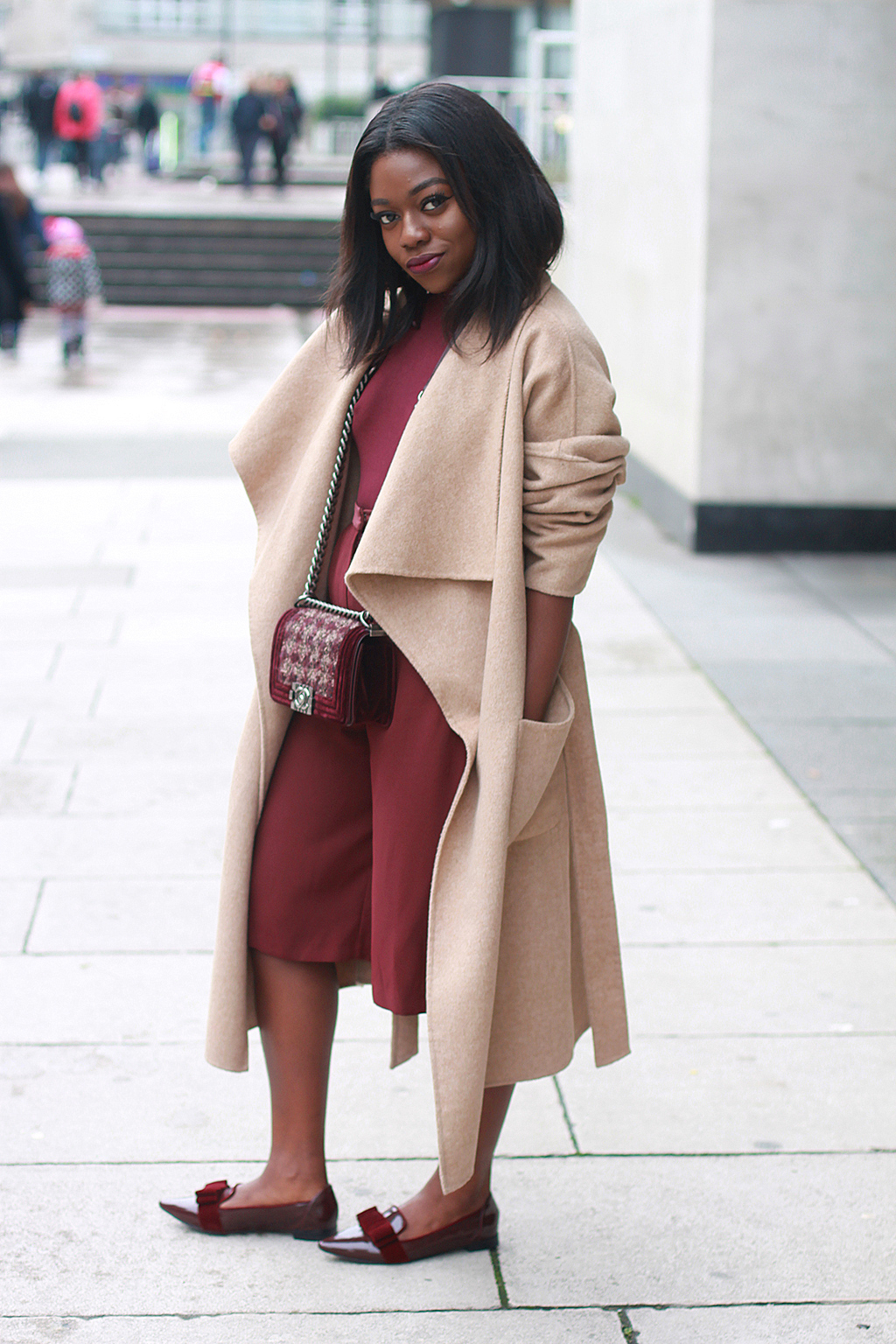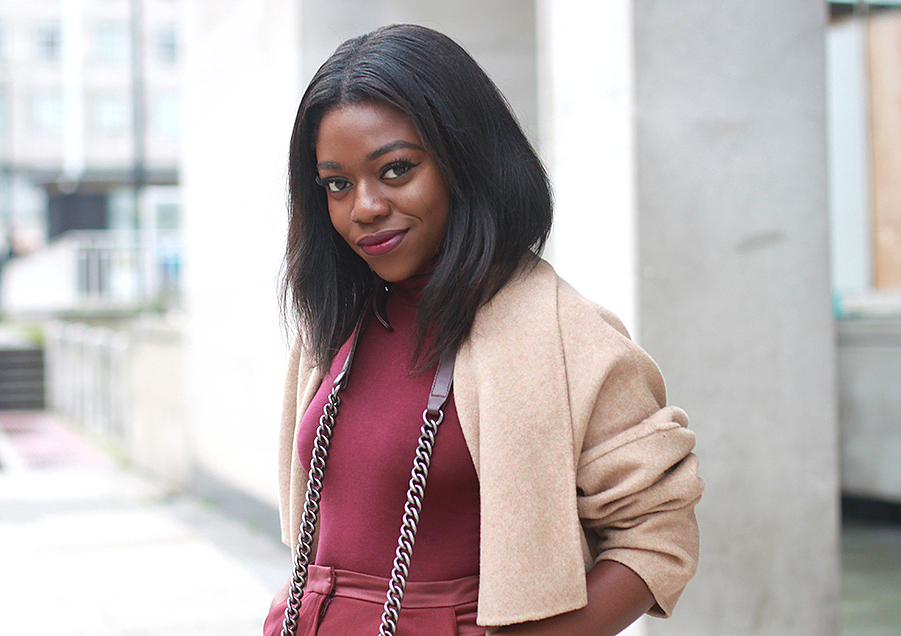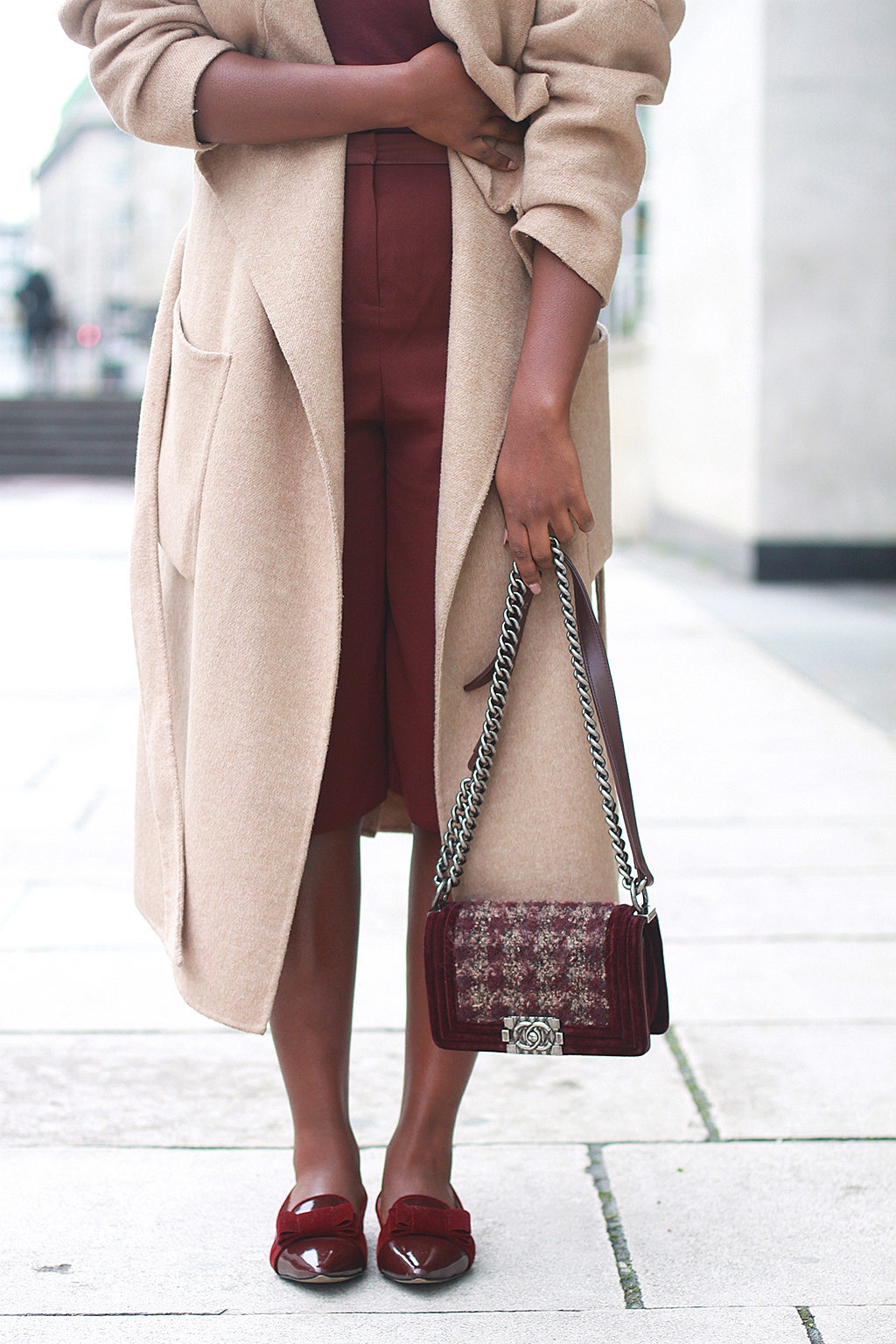 Burgundy crop top (sleeveless here), Burgundy Culottes (on sale), Camel Coat (try this, this or this), Senso Shoes (on ebay here), Chanel Boy Bag (this gucci on sale would look so good, found this style that looks similar to the black chanel boy)
I shot this outfit on one of those days that was the tipping point between fall and winter. You know those days where you're cold in the shade but warm in the sun. I really like them because they come with the coveted possibility of dressing indecisively- shorts and pumps, with a warm coat.
Here's a look with the same two colors I wore here but kind of reversed. I can be so predictable, I know.
 Facebook | Twitter | Pinterest | Instagram | Tumblr | Youtube
Follow me on twitter, you'll get the quickest responses to your questions!