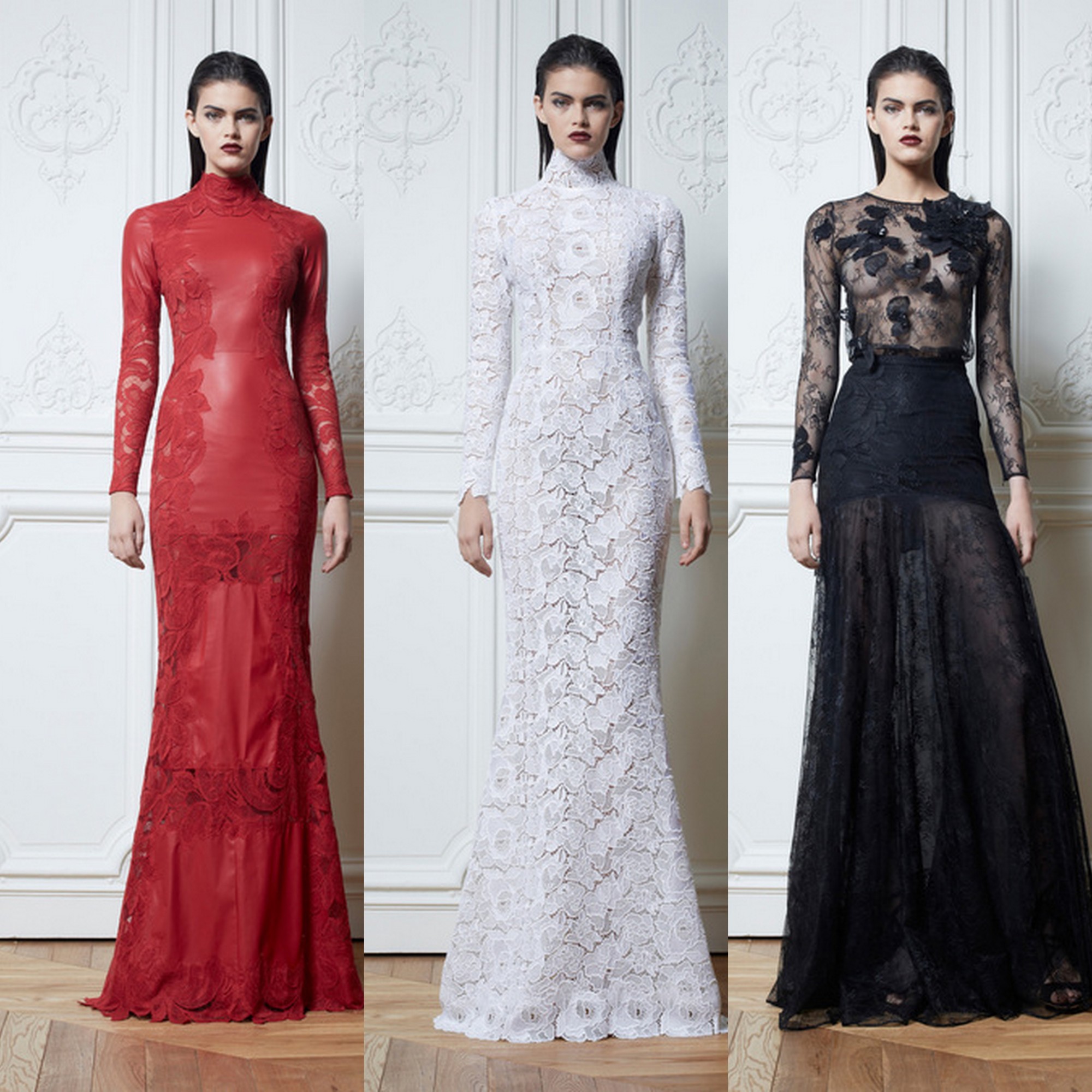 If I was tall and slim, I would today spend my life savings on that white dress and save it for my wedding day. Murad's dresses frequent the red carpet and we see in this collection why they are so worthy. All three dresses made my heart beat faster and the middle dress would make a perfect wedding dress for a modest Islamic bride who doesn't compromise her style.
There wasn't one item in the collection that was un-wearable and every single piece has such charm and elegance.
Murad undoubtedly nailed the message of "Gothic Renaissance" that he was trying to convey. I'm in love.