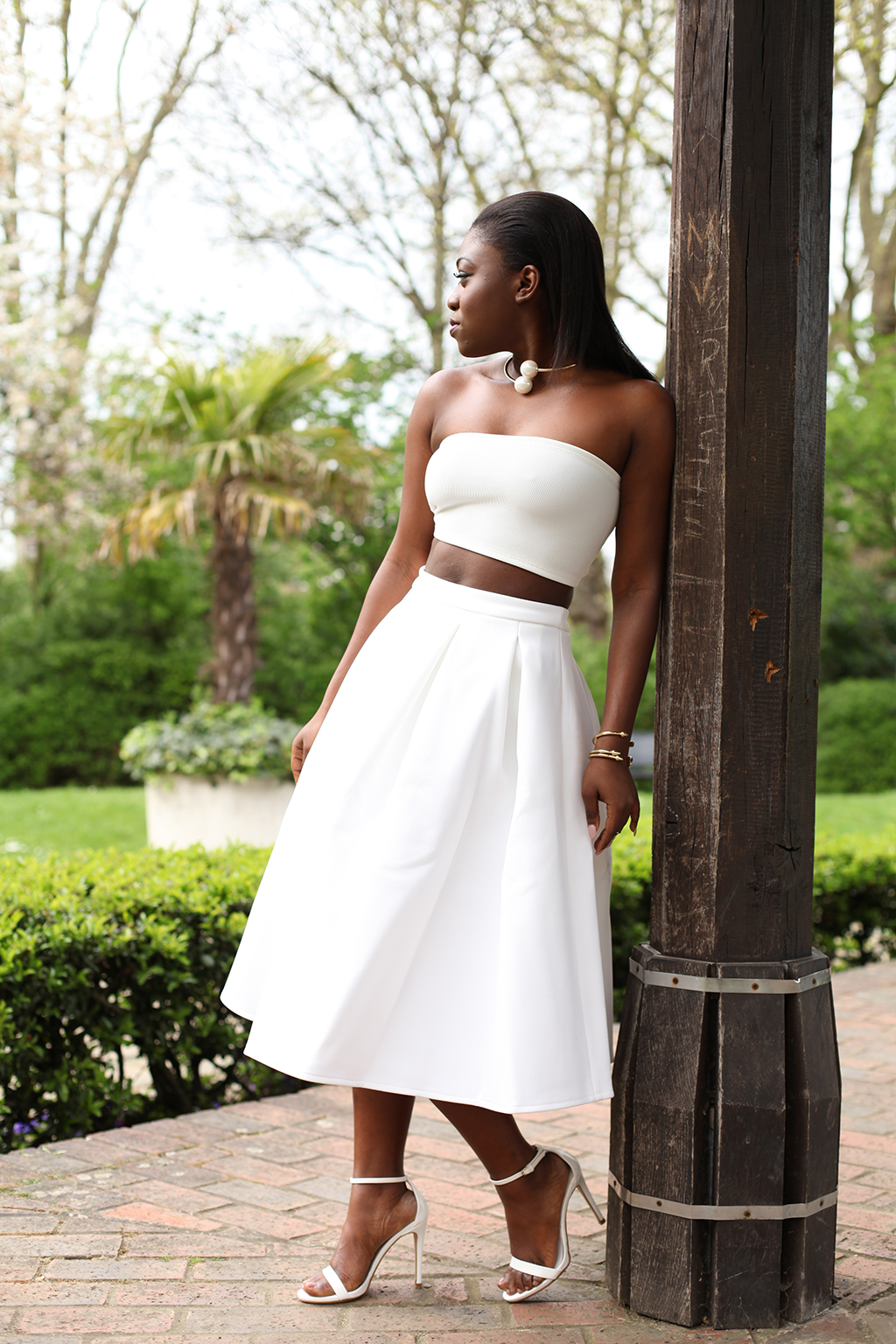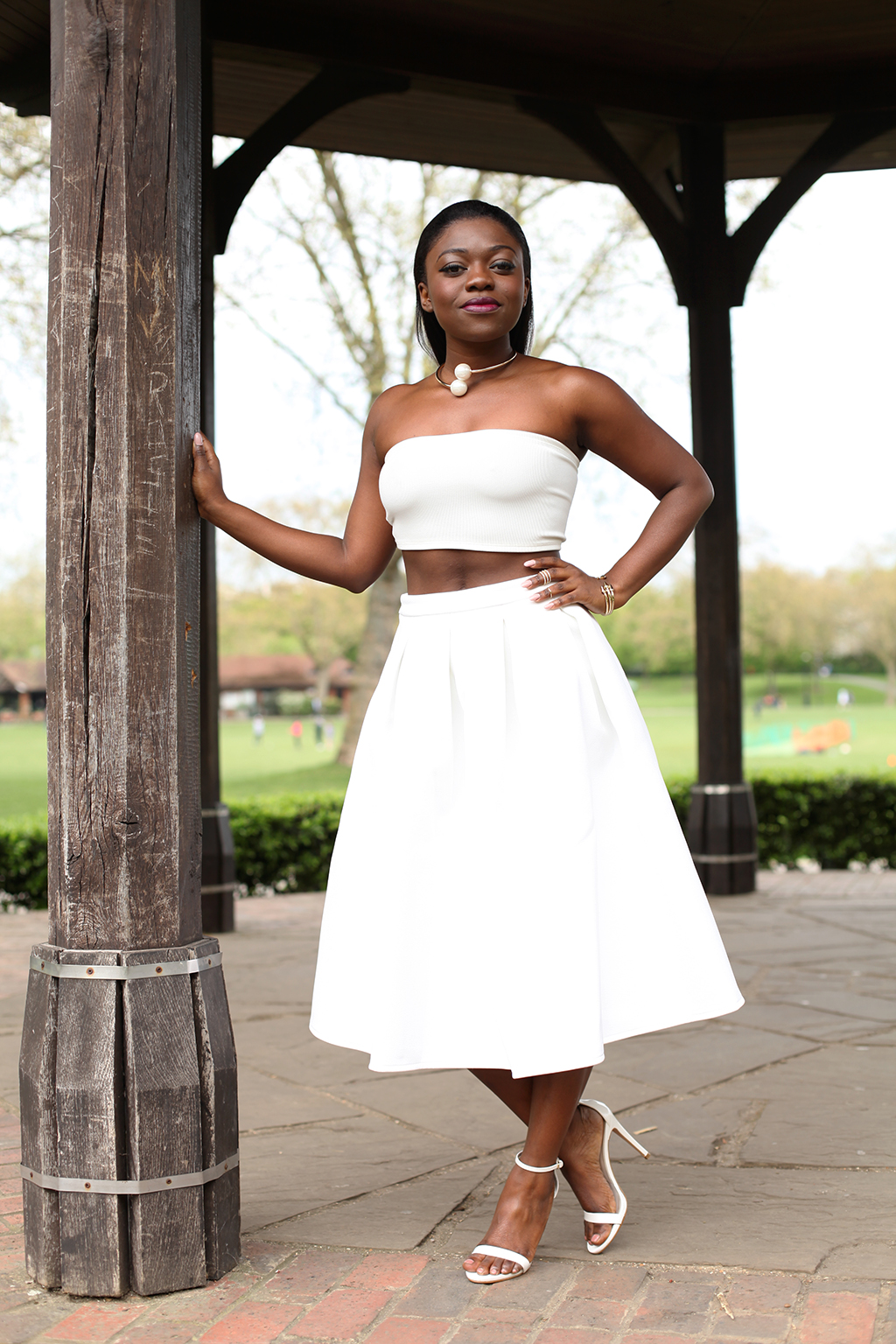 Forever 21 Crop Top, ASOS Skirt, Zara Shoes, Zara Pearl Choker, eBay Bracelets
At this time of the year when the pink blossom trees are blooming and the petals are landing on the floor, the days just look like a vision through rose-coloured glasses. So dreamy, so pure, it seems almost sinful to wear dark colours.
All I want to wear is white, blush, a very light yellow and generally pastel and light colour palettes. There's nothing like a white full skirt to make you look as cute as your surroundings.