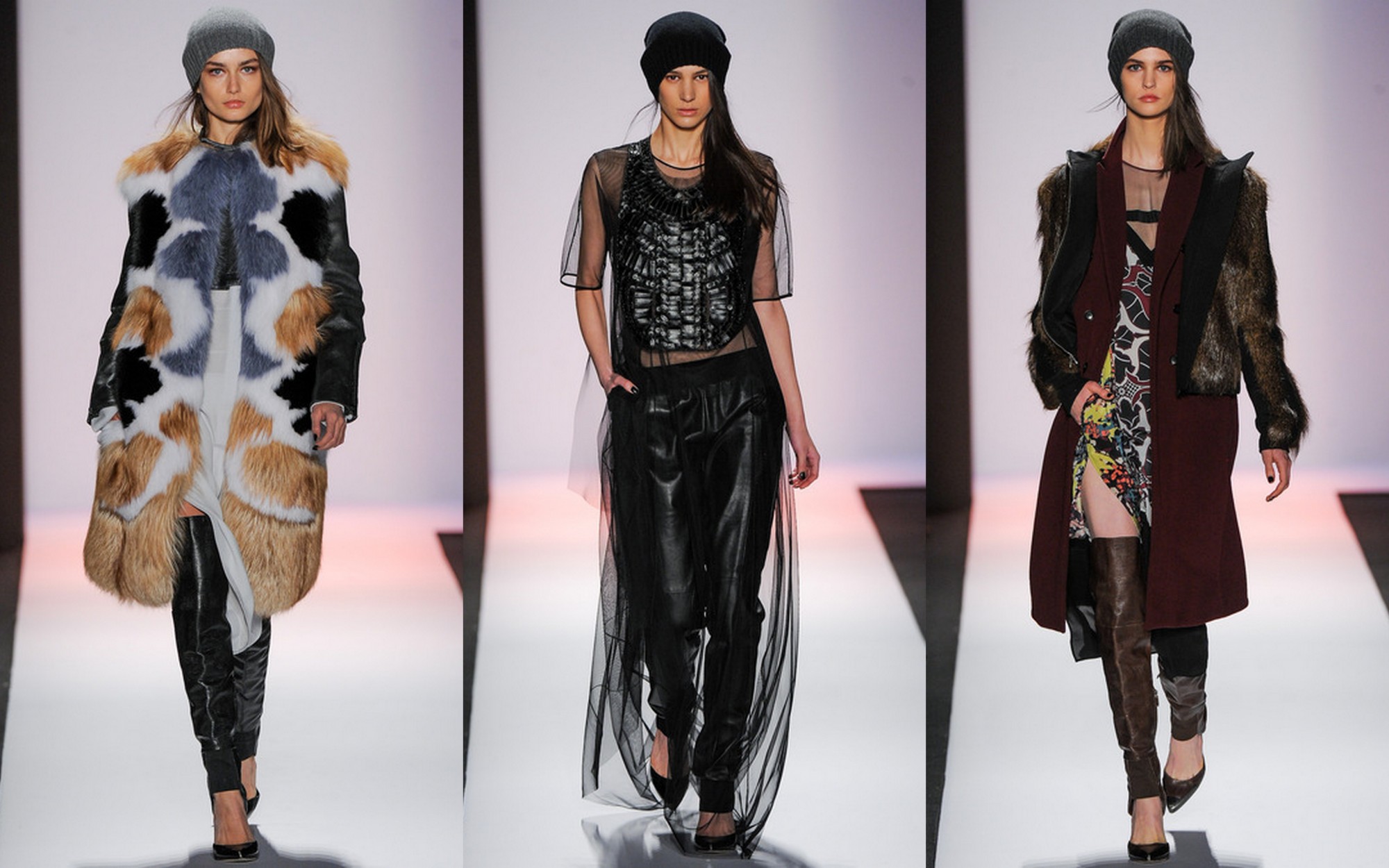 BCBG Max Azria : There's some serious leather knee-high action going on here and I want in on it. A combination of pumps and knee-high boots; this is definitely my favourite detail of this collection. Leather continues to thrive, which is always a good idea. Inspired by Istanbul, exquisite layering techniques are introduced in a variety of textures (delicate mesh fabric over leather-brilliant). Texture is going to be a keyword come Fall; it already is.

3.1 Phillip Lim: Again, knee-high boot action. This time, in combination with sandals. You might want to give this trend a miss if you're not willing to trade warmth for fierce. The coat with the oversized shearling lapel is a personal favourite. The outerwear, in general, is top-notch. 

Sally LaPointe: The recurring theme, over-the knee, continues to prevail. The injection of lighter hues is a much appreciated breath of fresh air and that crocodile skin is stunning.

Derek Lam: I don't mean to offend any animals but that sleeveless fur coat just made my heart beat 10x faster. Oh my.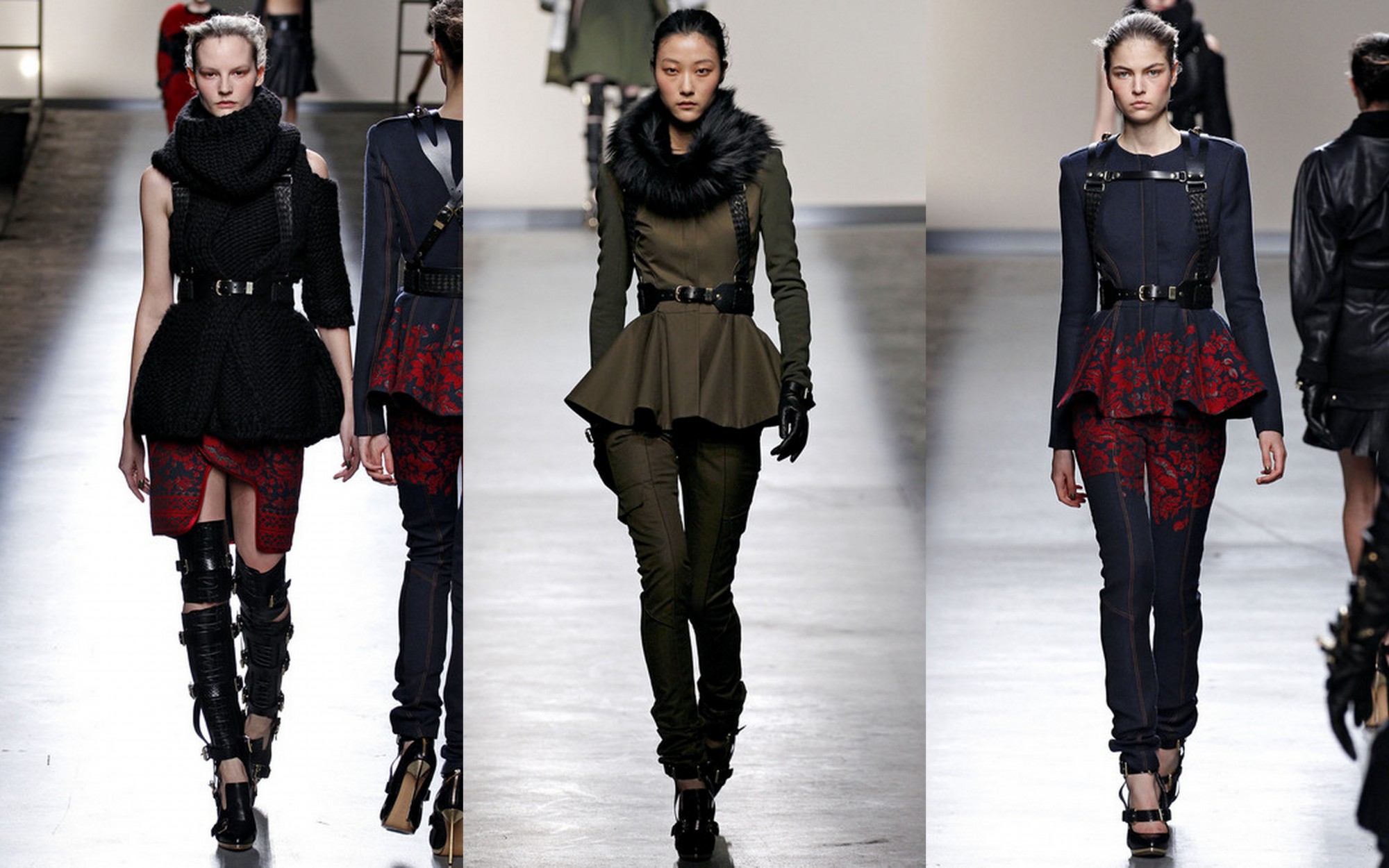 Prabal Gurung: Deep peplums at the waist and heavy knitwear: This collection is structured.

Jason Wu: It really is no wonder that Michelle Obama is a regular customer of Wu. Wu's woman is extremely strong and powerful, without compromising on purity and femininity.