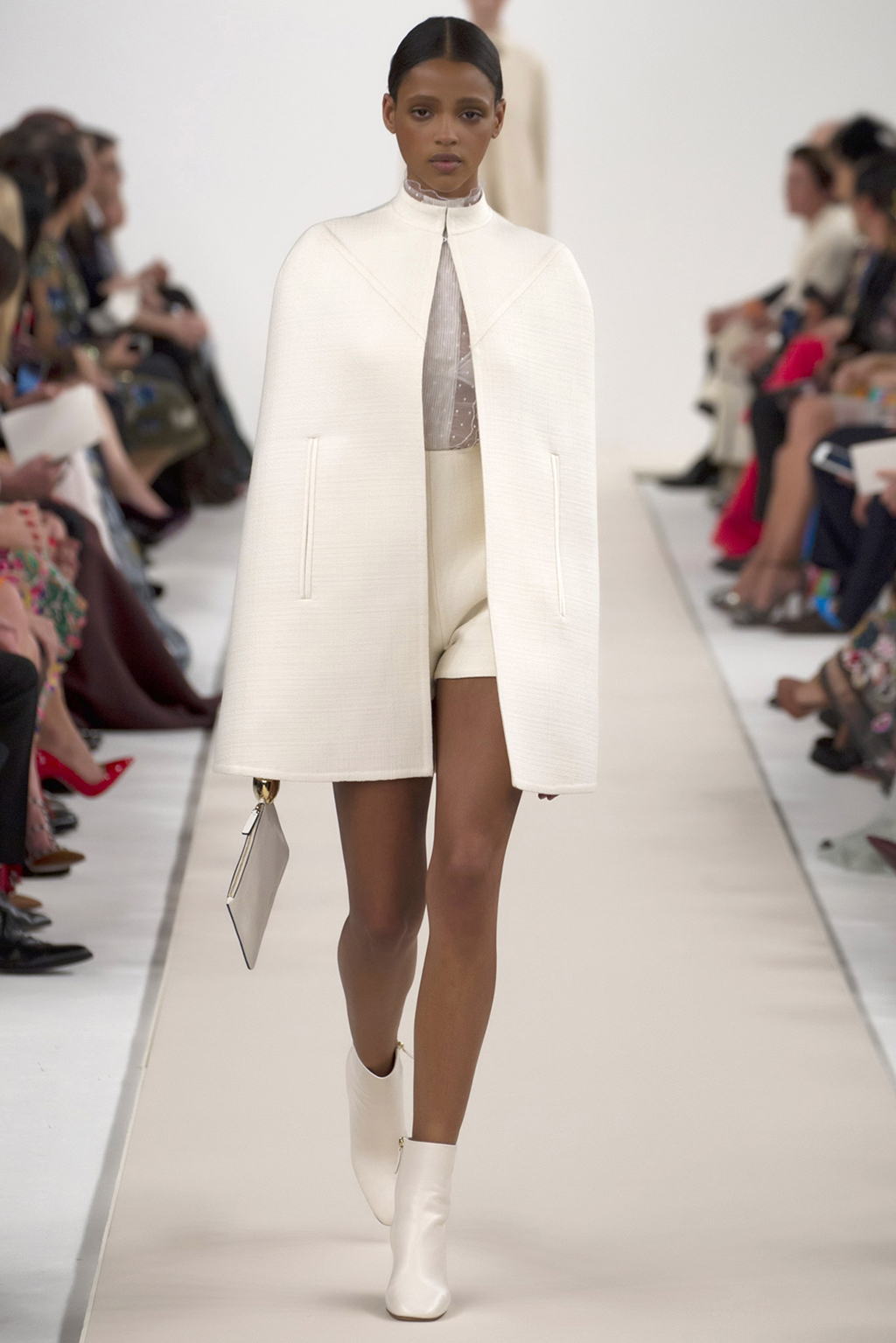 I like couture; but always from a distance. It's the 'oh that looks so lovely on her, the intricate details are amazing!' kind of like. It's never the same 'OMG I want to wear that' kind of like that is induced by the read-to-wear shows. Maybe because having the opportunity to wear couture is so unrealistic at this time. Not that designer ready to wear is realistic, but it's not the same. I could find a Valentino ready to wear coat at Bicester Village and count my coins to buy it. That could happen. But the same couldn't happen for couture. Also, Zara doesn't really replicate couture.

This Valentino couture collection is so special. I really really want to recreate a few of these looks somehow- particularly the cape with the lace top and the shorts. Wow. And then there's the long sleeve mini dress with the scallop details. And also the deep v-neck floor length gown. Wow.

I can't wait to see who wears these looks on the red carpet.

photos from style.com

Facebook | Twitter | Pinterest | Instagram | Tumblr | Youtube

Follow me on twitter, you'll get the quickest responses to your questions!