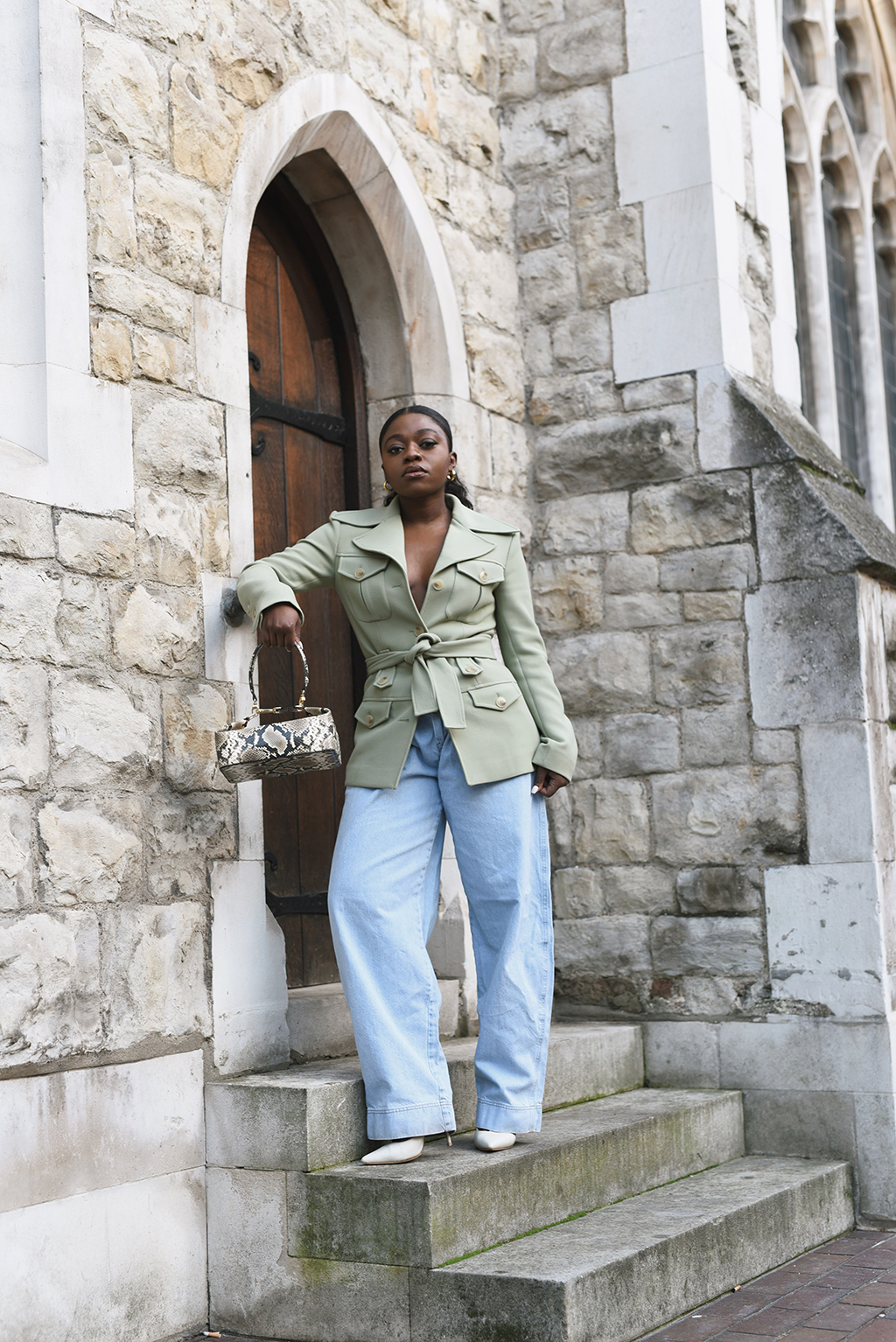 Wide leg jeans make everything look more chic. Throw on a pair under your workwear jacket for instant elevated stylishness.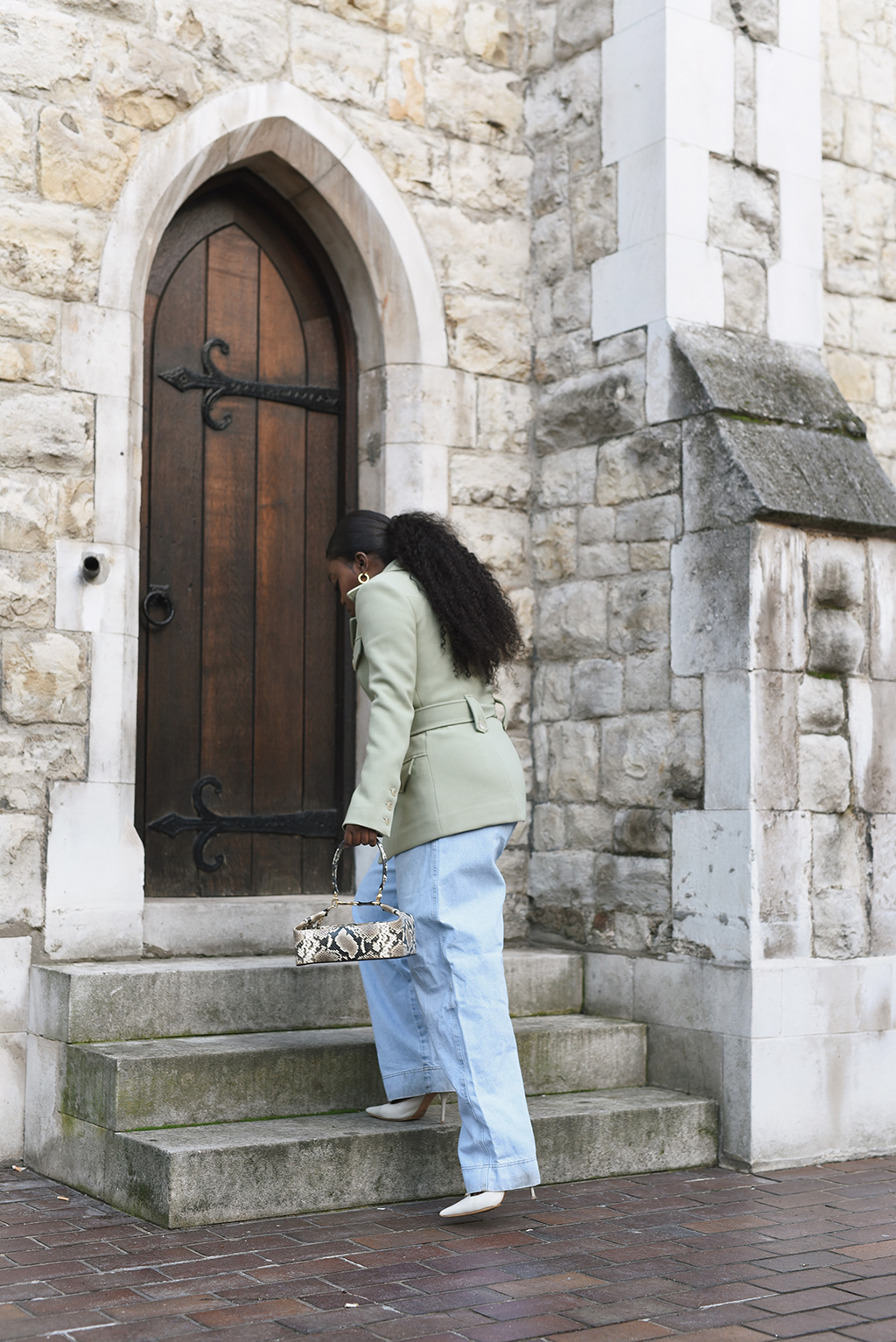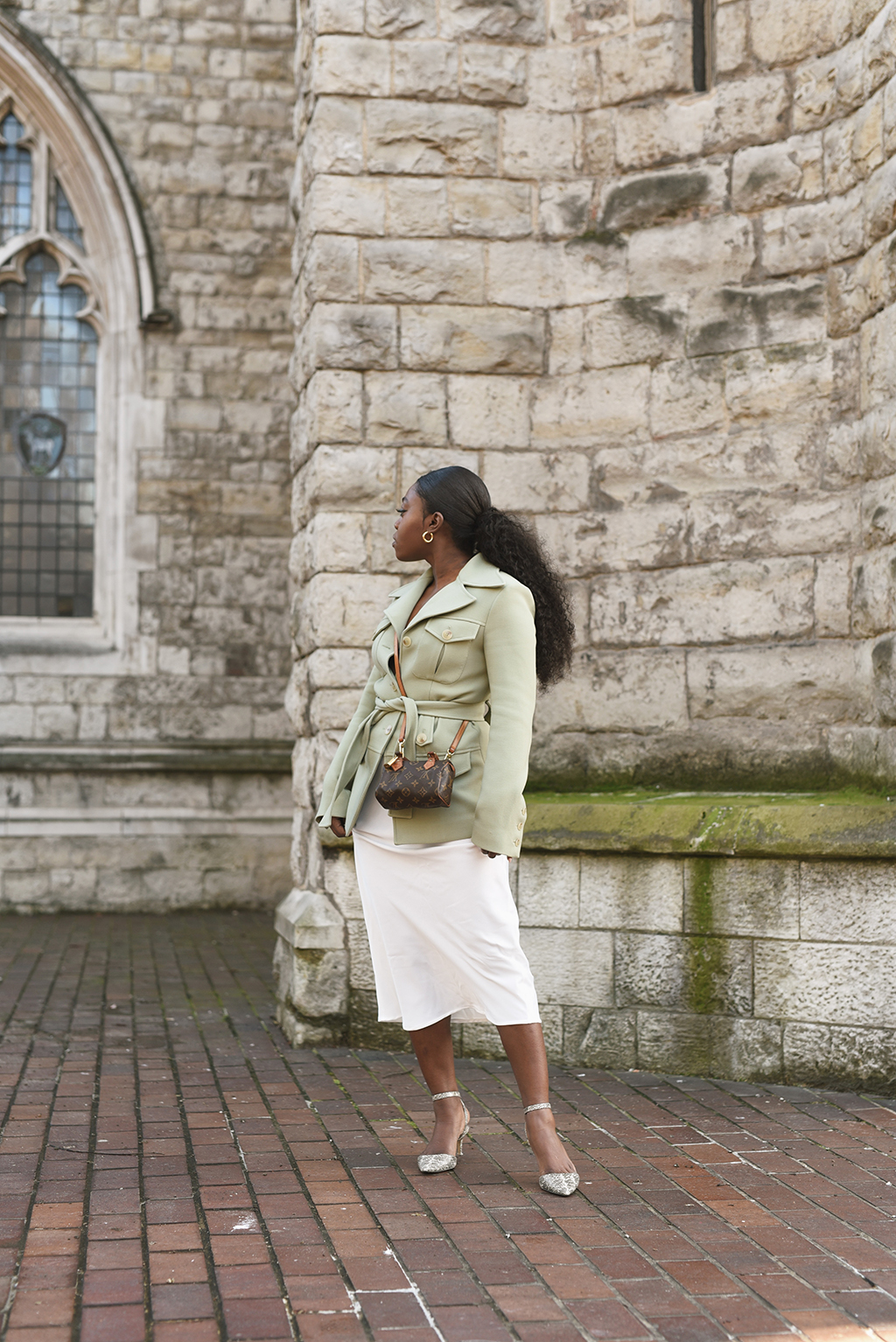 It's safe to say that the Topshop satin midi skirt is THE high-street buy of the season, no? So, you should pair it with that too. It was a bit risky straddling the fine line between chic and granny with the workwear jacket pairing but that's where the fun is.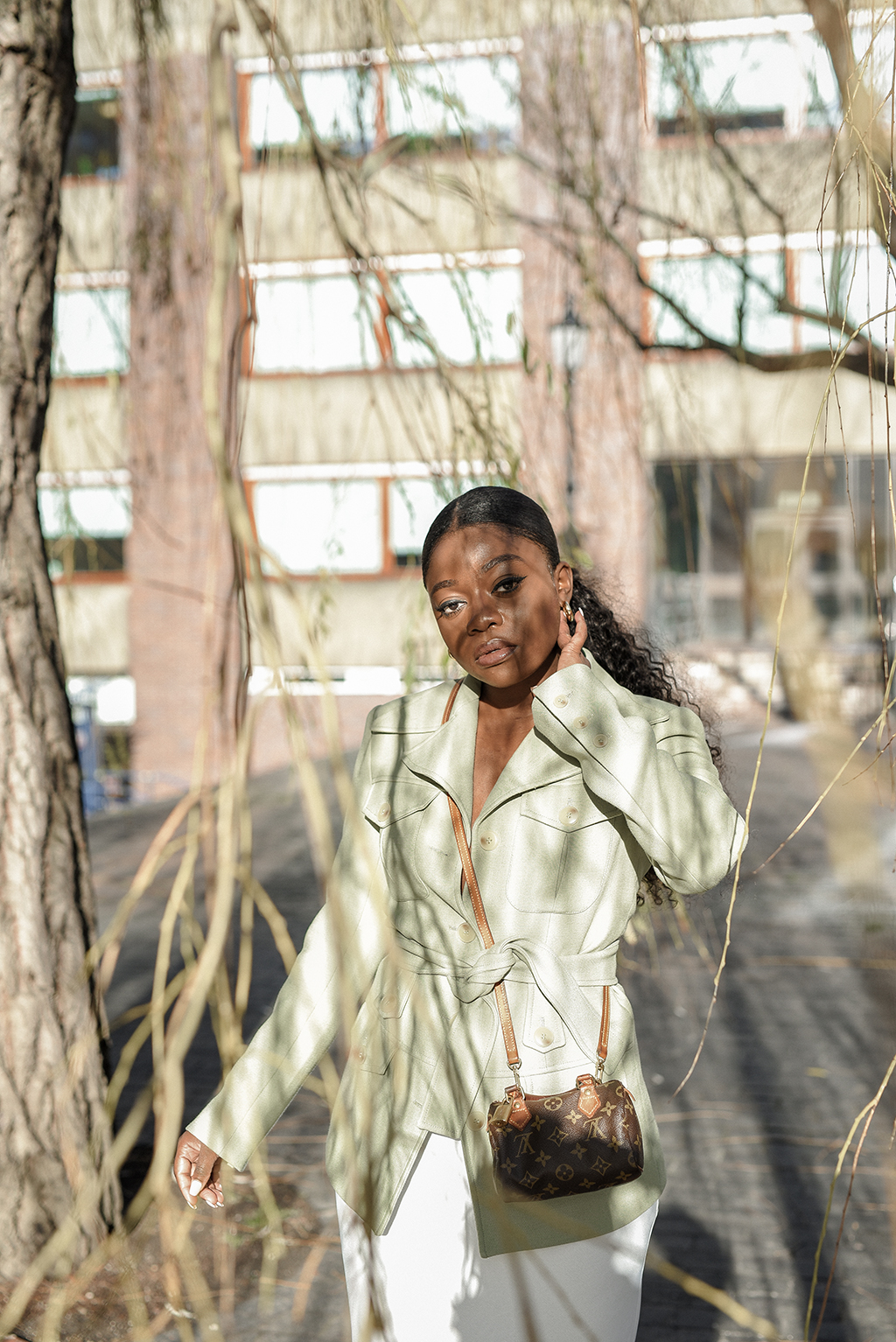 I love a tonal look and that really is the only reason for this pairing.