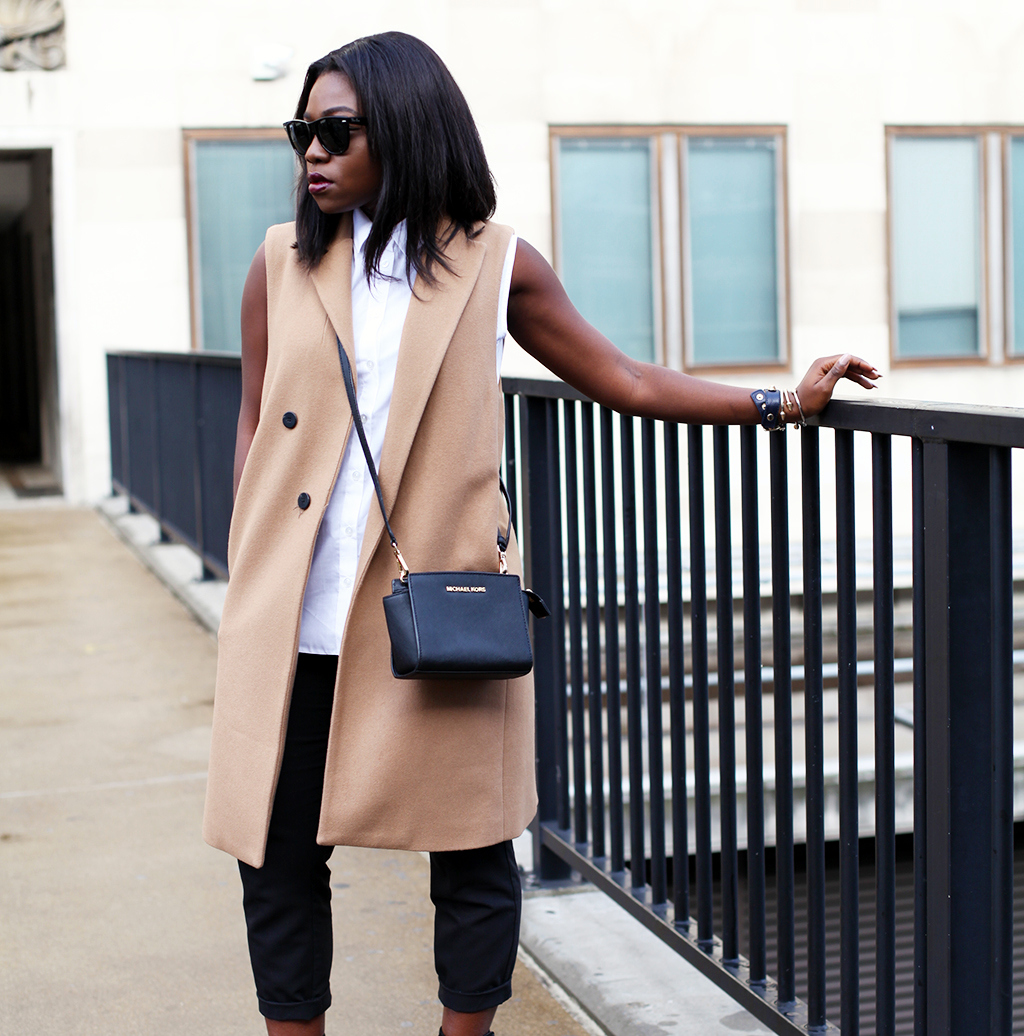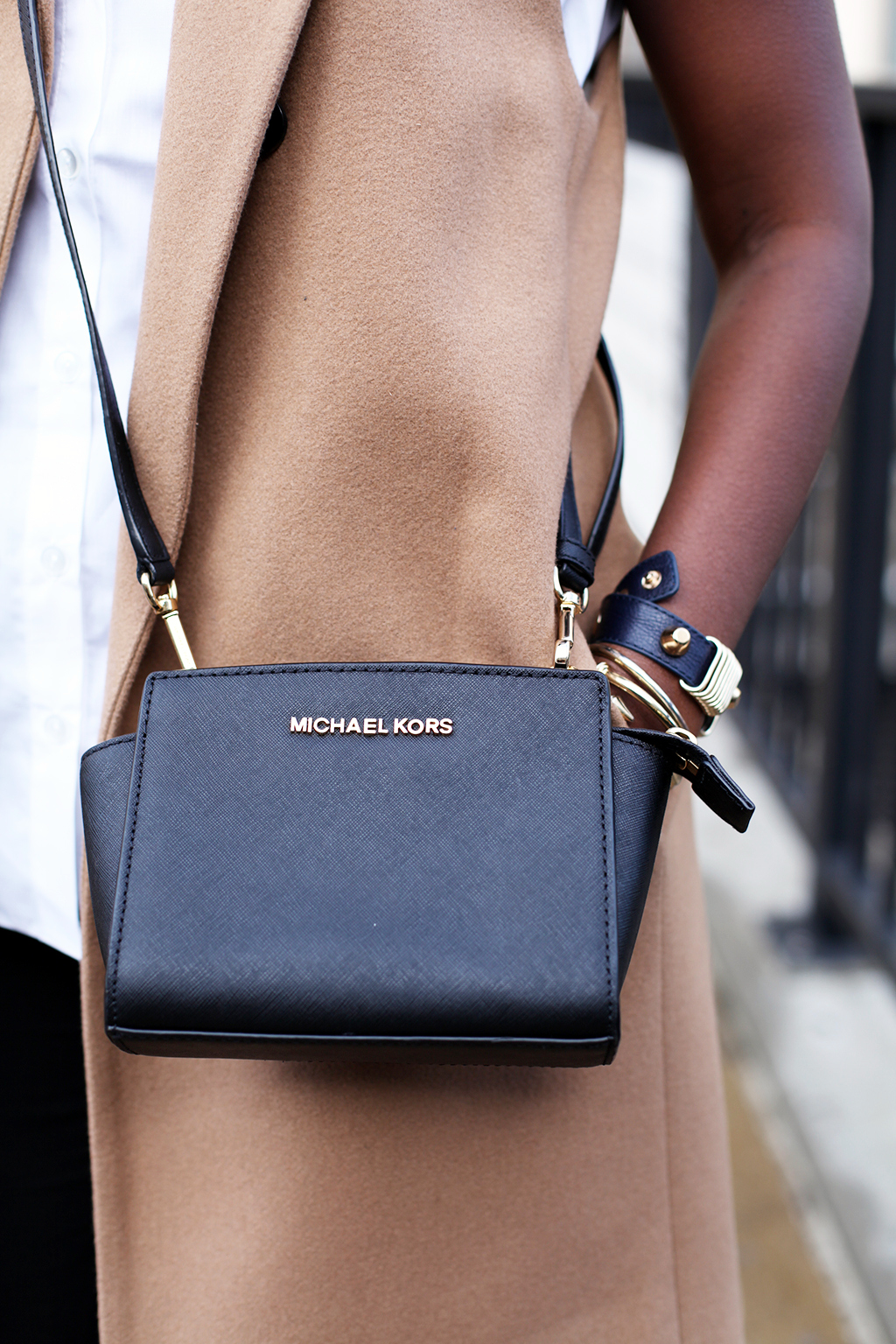 Mango Sleeveless Coat (sold out, go for this  on sale instead), ASOS Shirt (20% off with CYBERWKND20), Topshop Trousers, Ray-Ban Sunglasses (20% off with CYBERWKND20), Michael Kors Bag, (love it quilted!) (20% off with BFMIRROR)
People assume that bloggers are super confident about each look and think that they're the best dressed in the world- not true! Mistakes happen and trial and error is the norm. I cropped my feet out of this picture because I wore the wrongest shoes for this outfit and I have no idea how I got it so wrong. Lol. I actually shot this look ages ago hence the exposed arms but was reluctant to put the pictures up because of the wrong shoe situation. I really like the simplicity of the look so I decided to eliminate the feet and put it up.
This mango sleeveless coat has been so popular and with great reason- it is beautifully tailored and such an understated statement piece. I love this one from Band of Outsiders.
As for this Michael Kors bag, it's the best most affordable designer shoulder bag out there which is what actually led to my purchasing it. It's not everyday that one wants to spend an arm and a leg on a bag!
Luisa Via Roma has quite a few of them. You can get them at 20% off with the code BFMIRROR which ends tomorrow.
I'm just about tired of seeing the words 'Black Friday' but if you're not yet, check out my list of the best discounts this past weekend. All of them end today apart from the Luisa Via Roma one so hurry if you actually have any shopping money left. You're one of the few.
The correct shoes to pair it with would have been something along the lines of this or this. I won't even tell you what I paired it with. Or else, you'll lose faith in your girl. Lol!