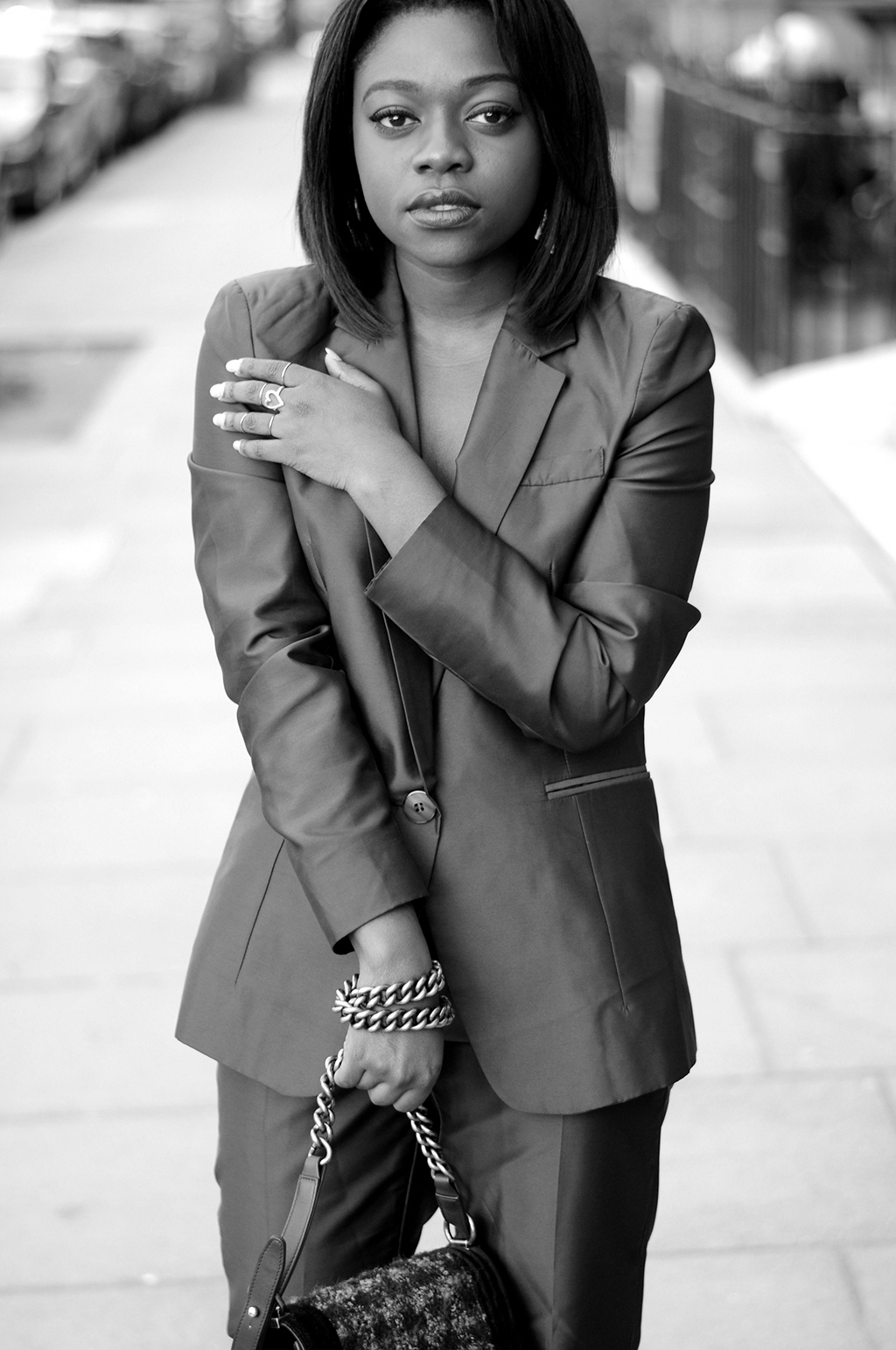 Burgundy Suit, Louboutin Pigalles (similar), Chanel Boy, Converse Trainers
It's no secret that burgundy is my favourite colour and for that reason, I doubt that I will ever be able to resist a burgundy suit on sale. I bought this a long time ago but was waiting for the perfect time to wear it sans shirt.
The occasion finally arrived two weekends ago when London decided that it would temporarily skip spring and fast forward to summer. I couldn't decide whether to stick to more traditional styling by pairing with the sexiest of simple black pumps to give that sleek look or to inject instant Italian boy cool by pairing with trainers.
Which do you prefer?
Have a great week beautiful people and thank you so much for reading and leaving comments :).