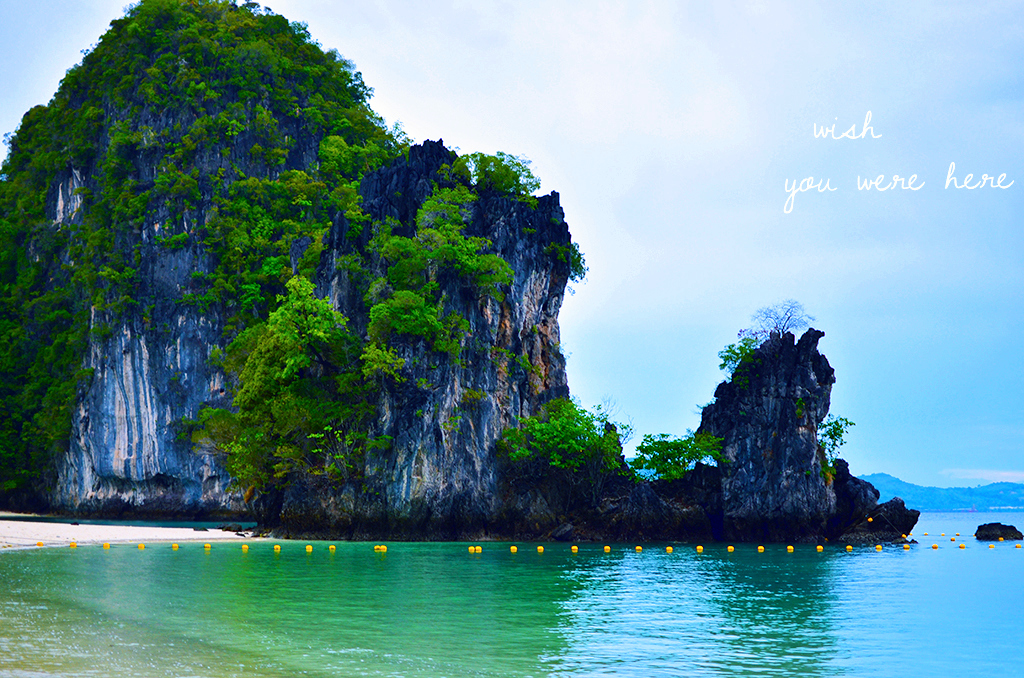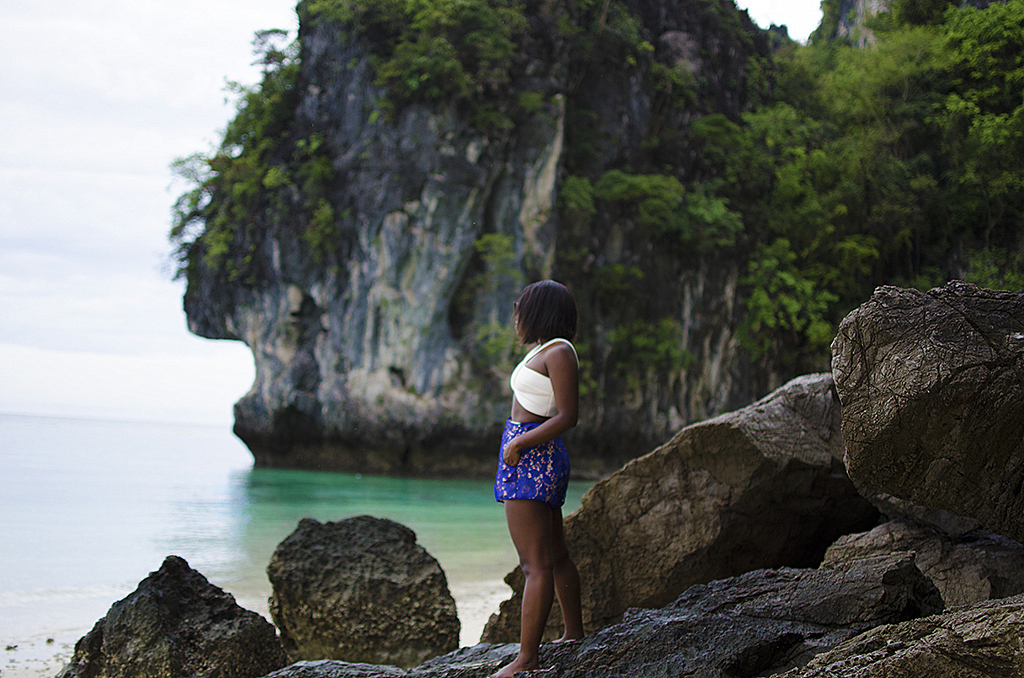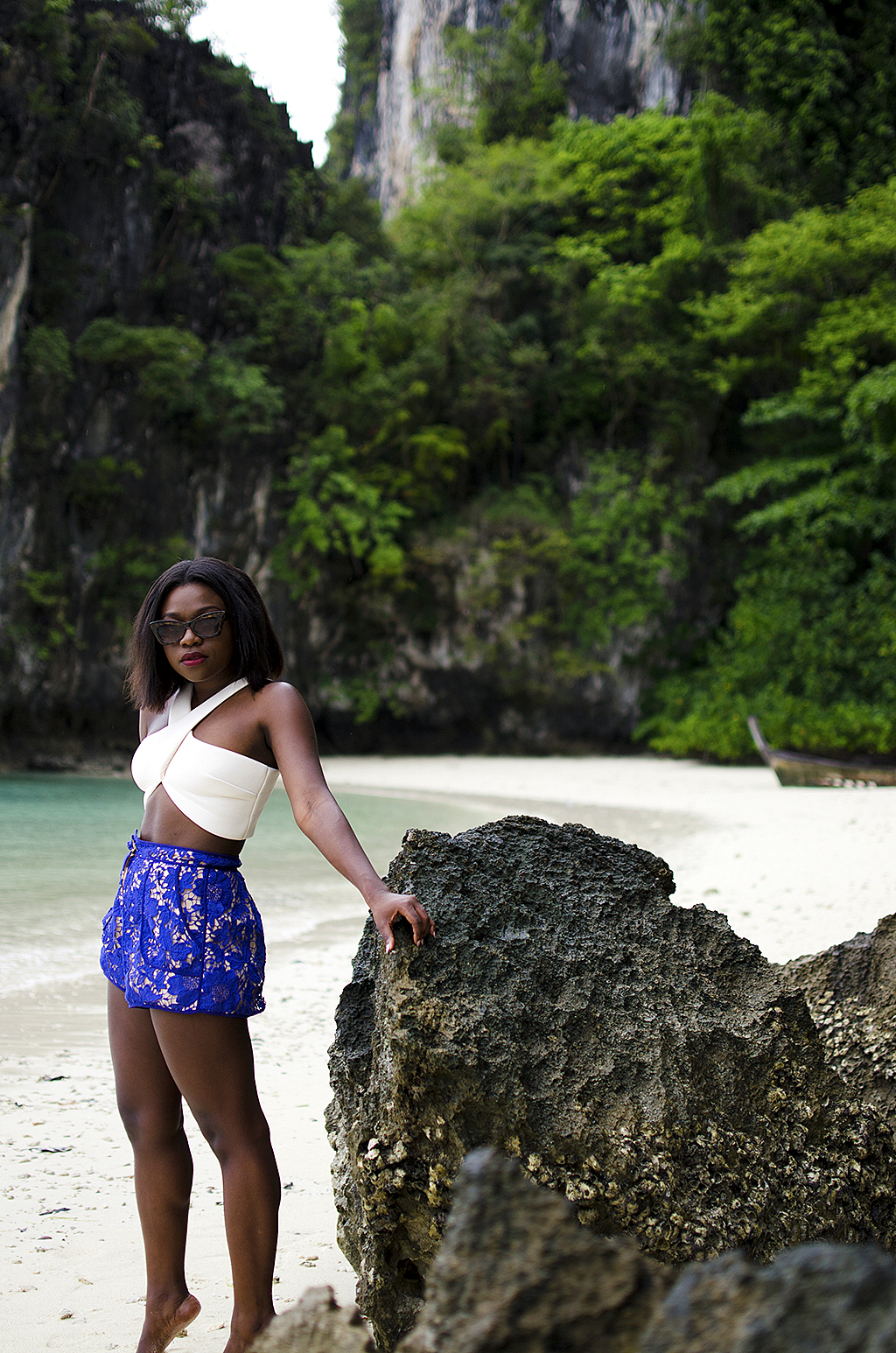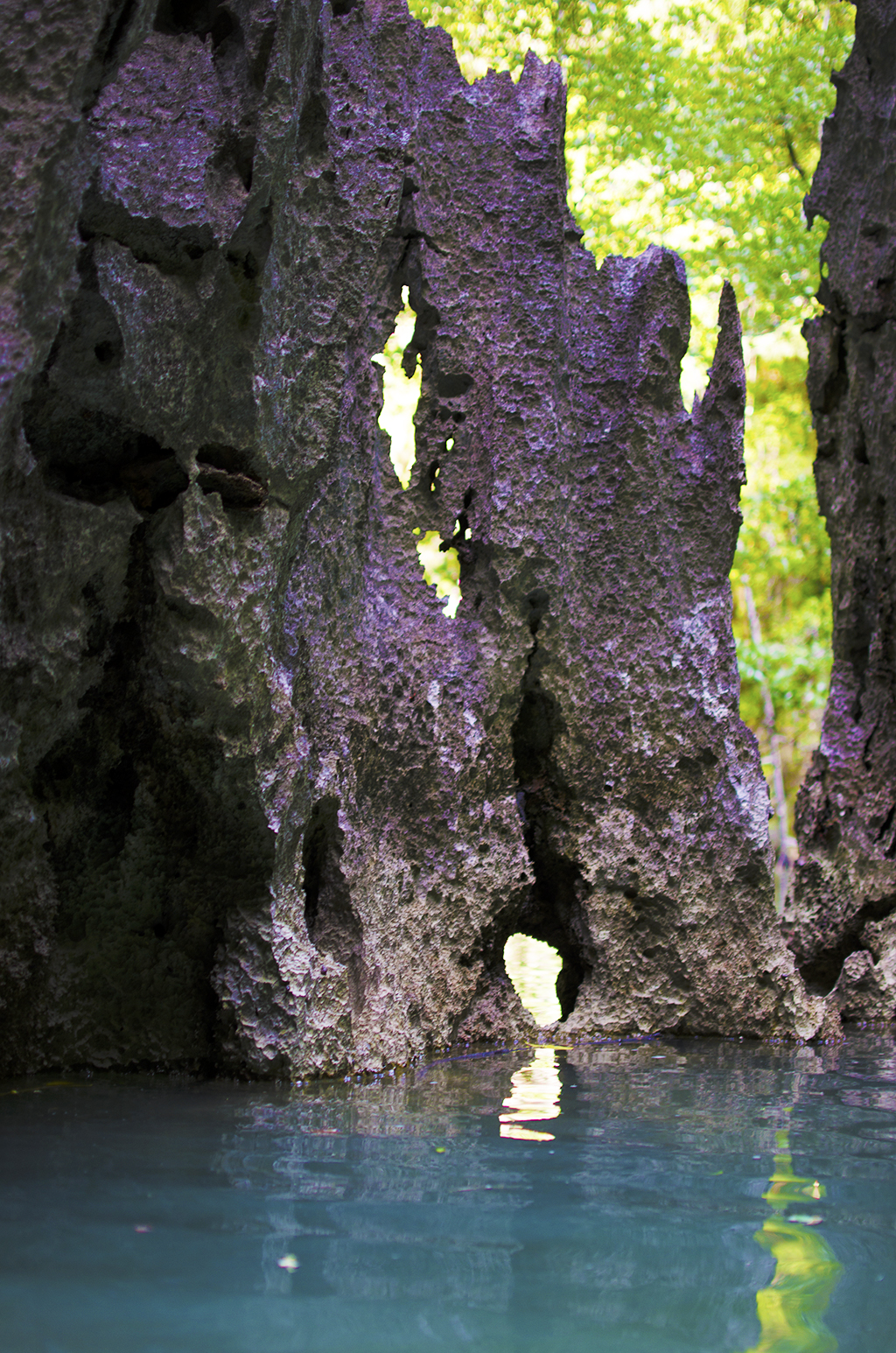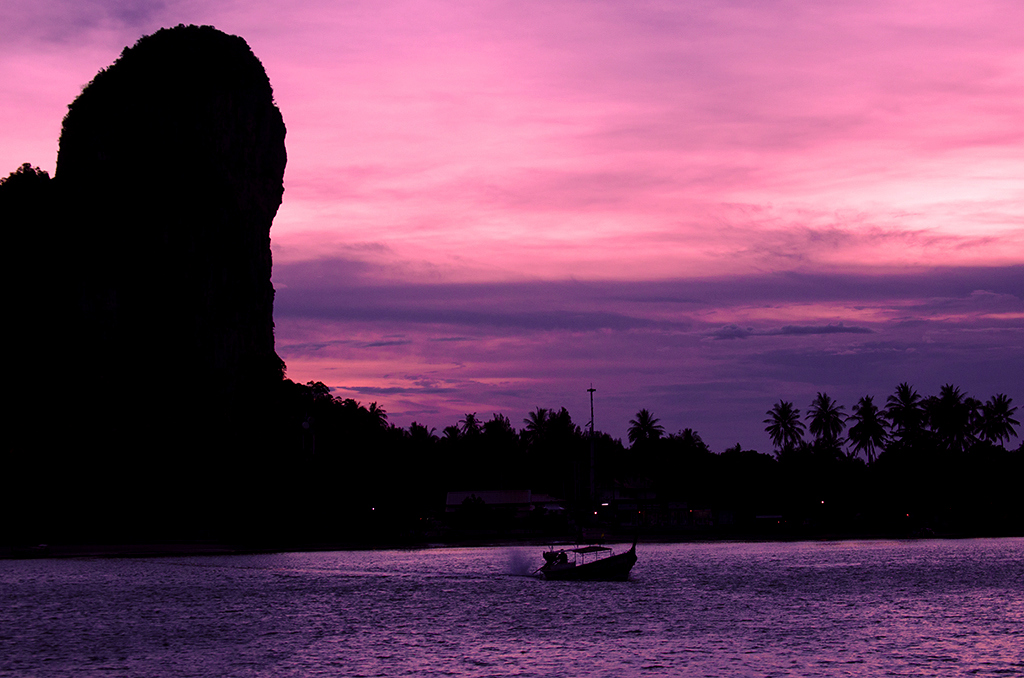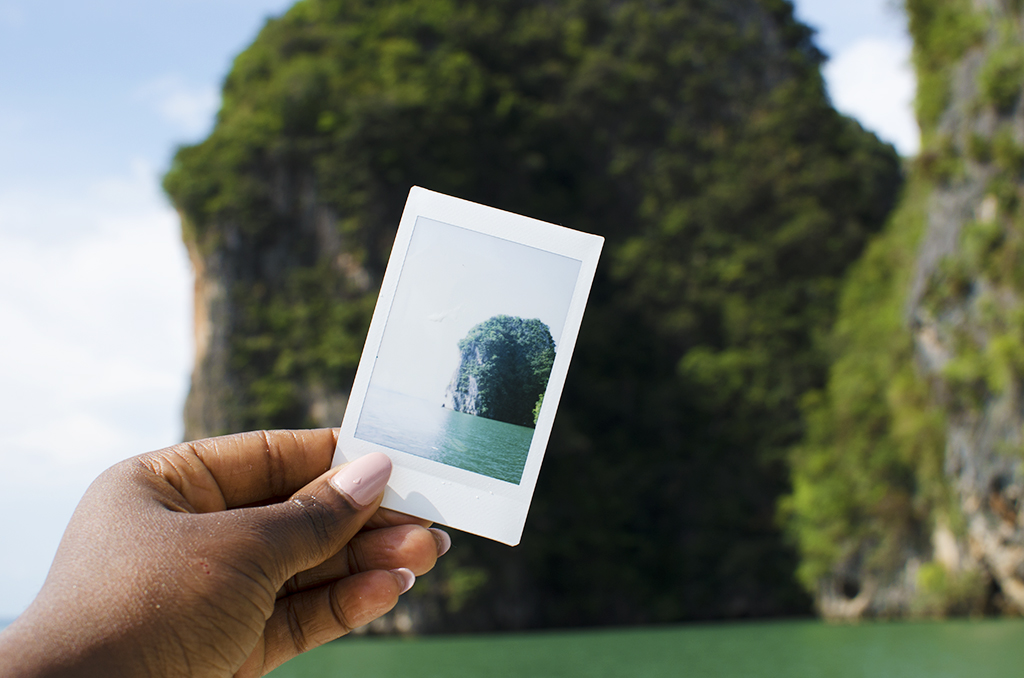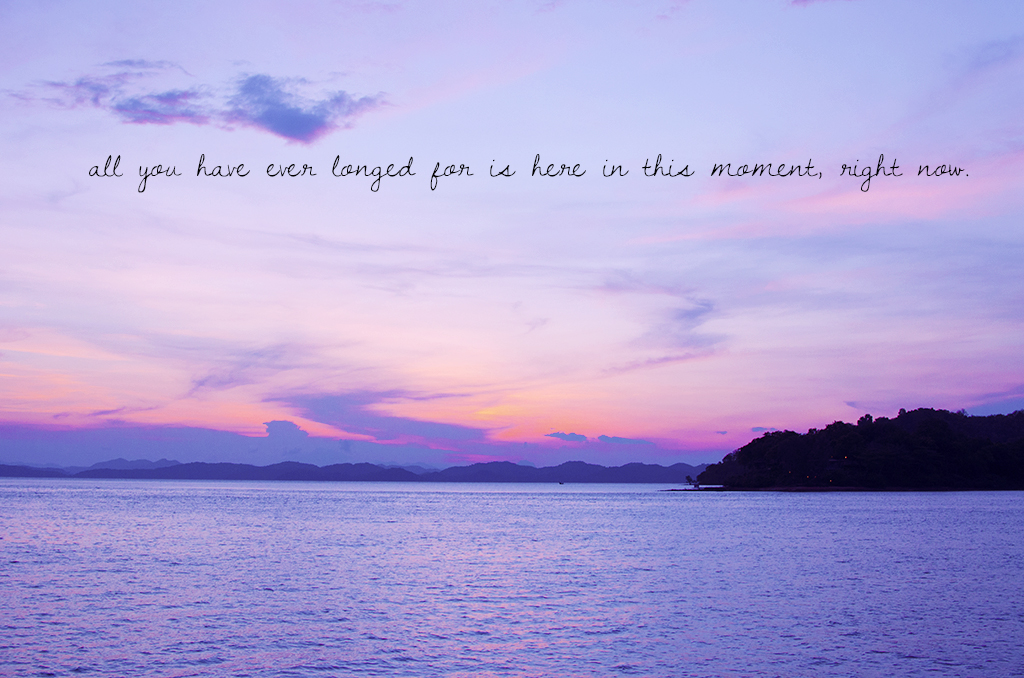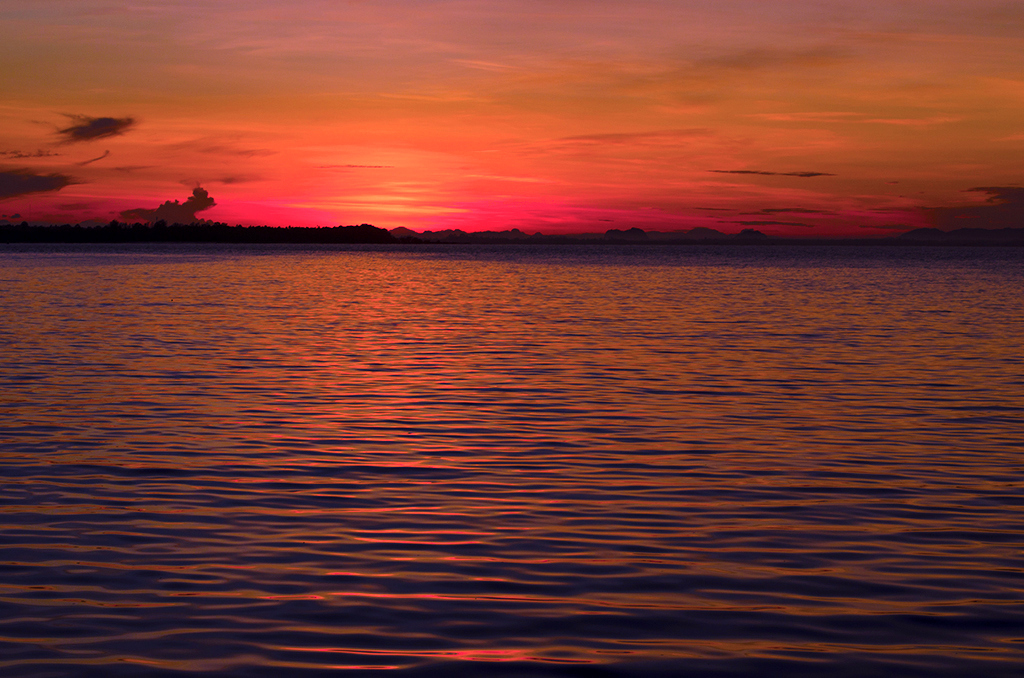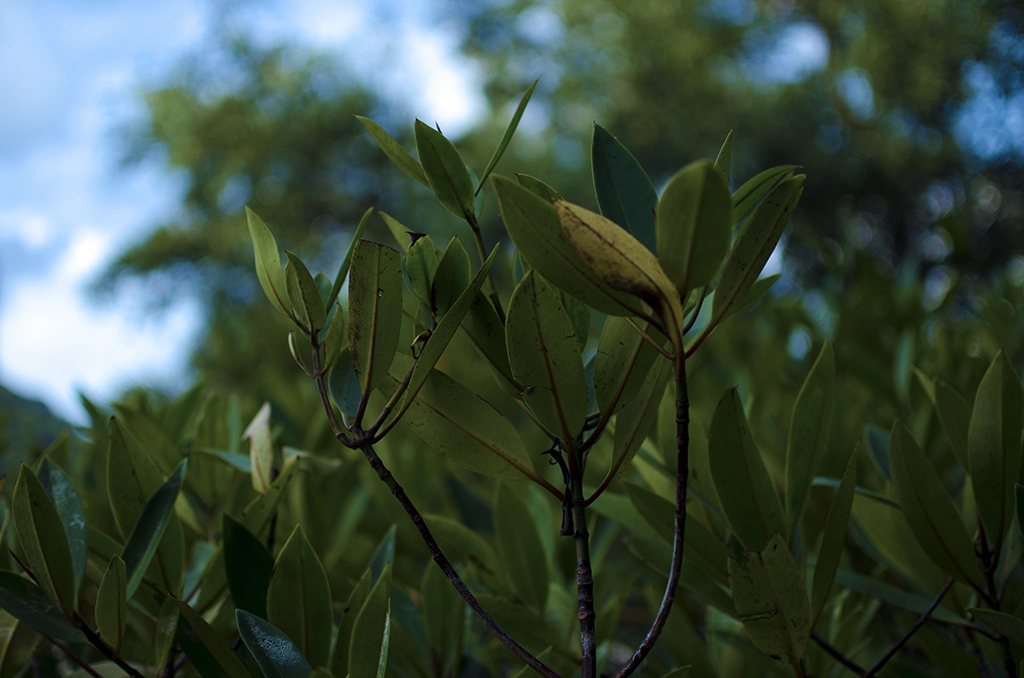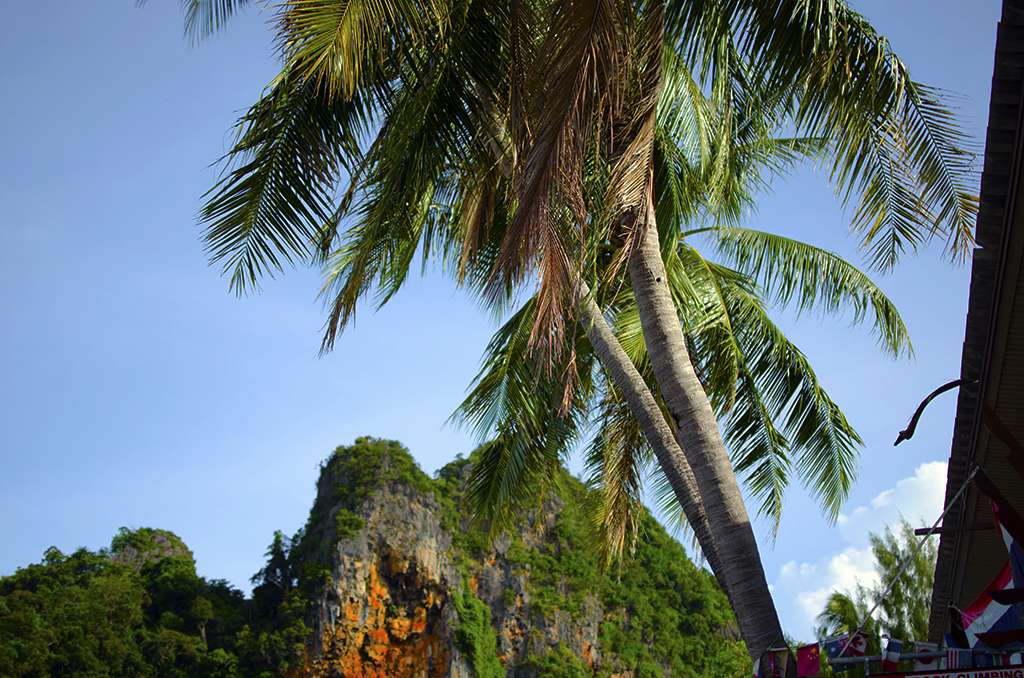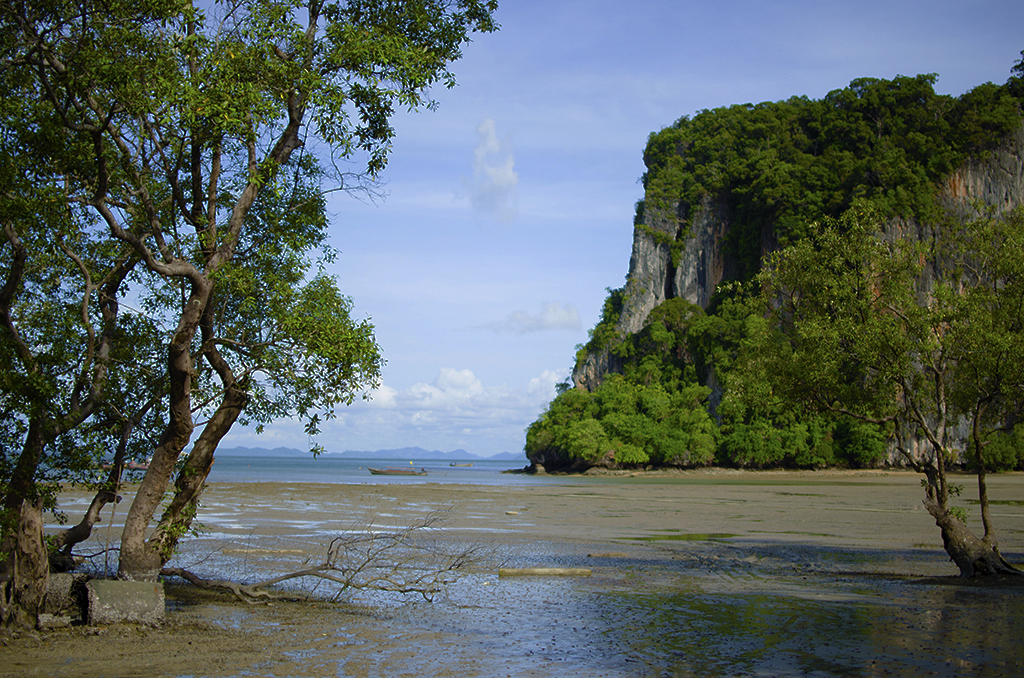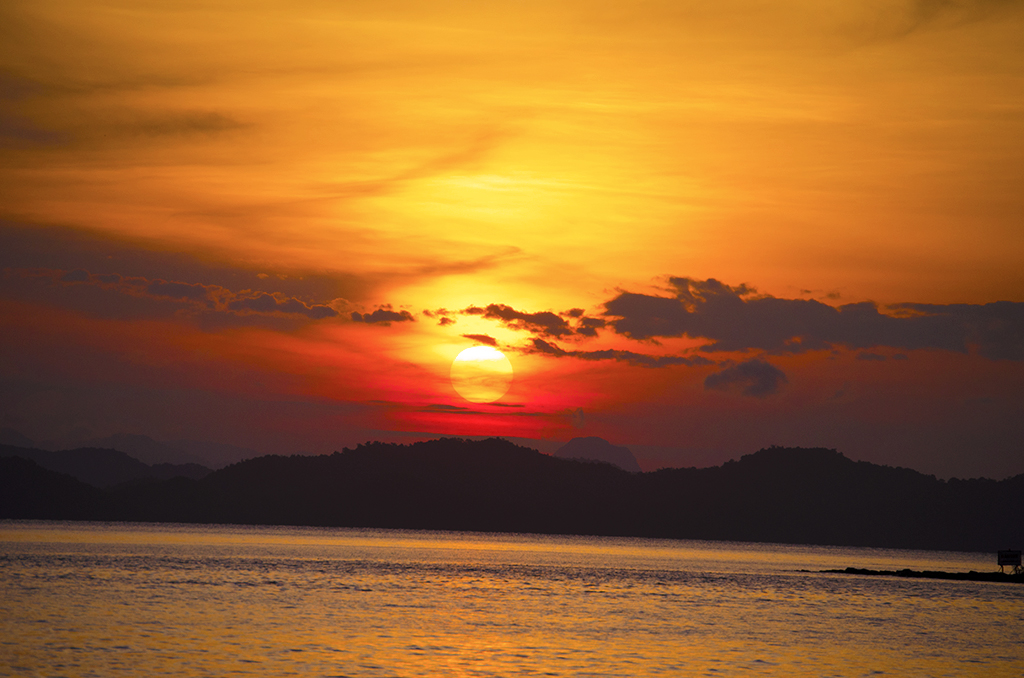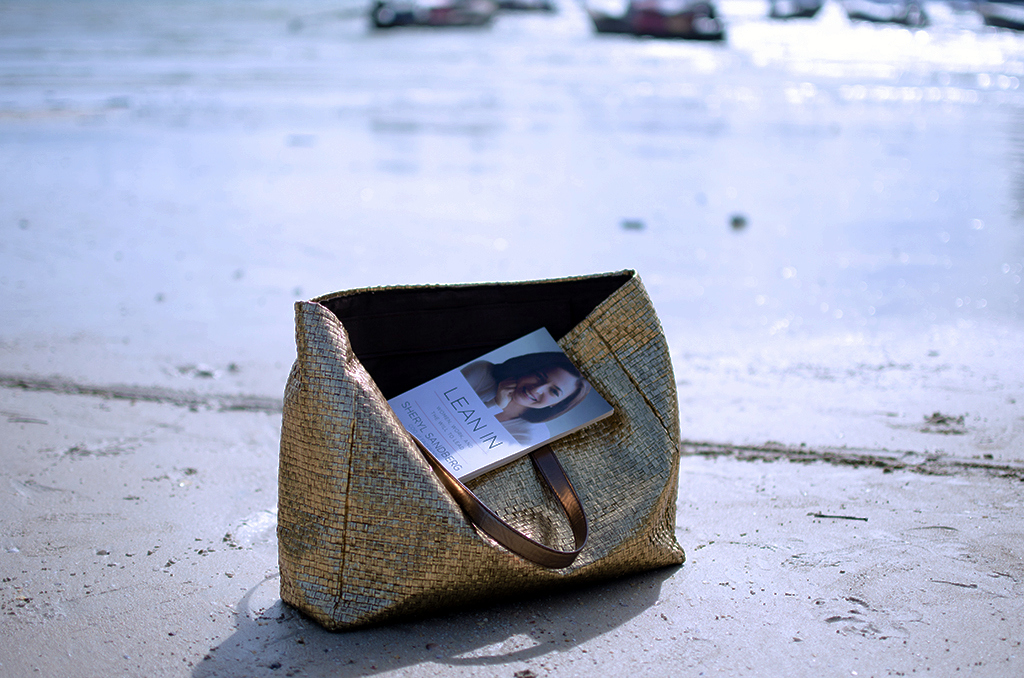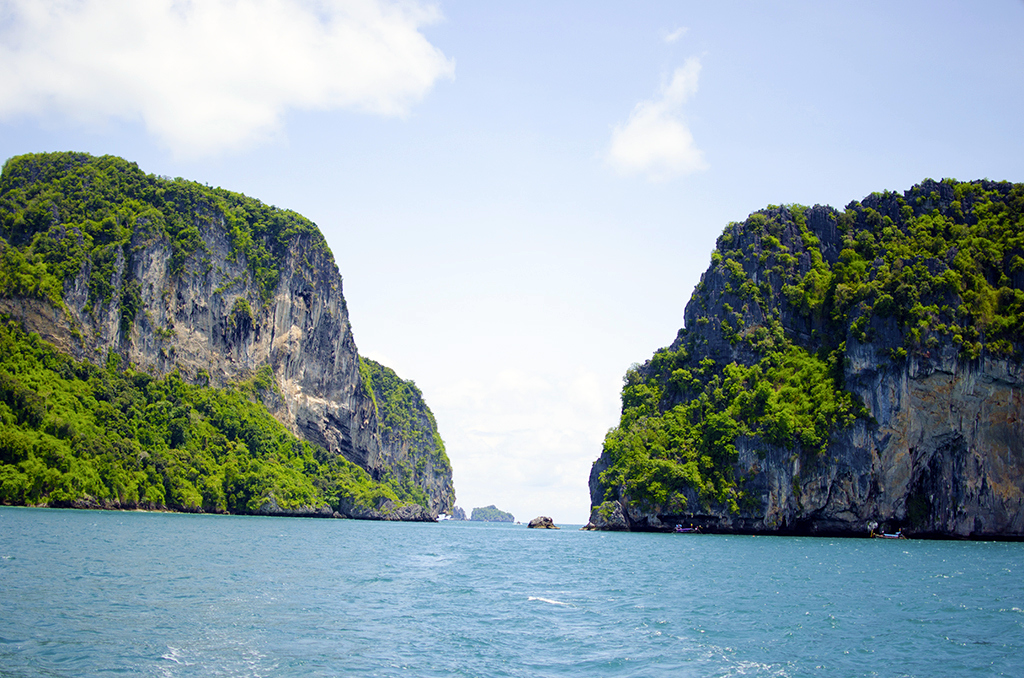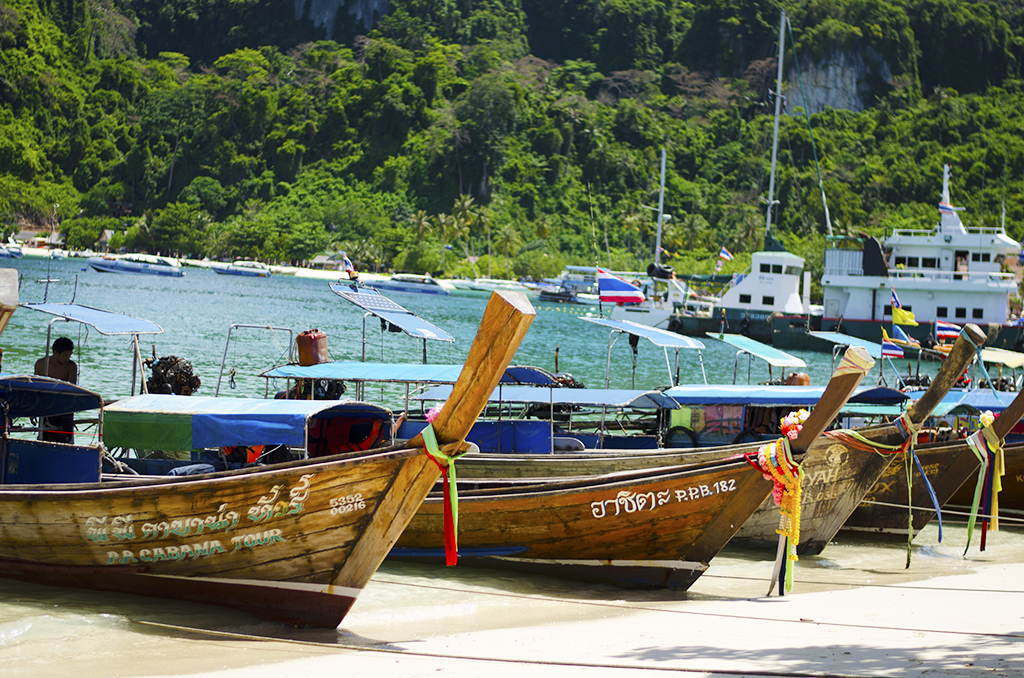 When we started our journey in Phuket, I had no idea what to expect. I had only been on a boat a few times before and had certainly never spent the night on one. I was already questioning my decision shortly after we boarded when we were told that hair dryers and straighteners were strictly not allowed except we wanted to put the entire boat out of power and pay thousands of pounds to fix the damage. My heart stopped for a second. African hair does not allow for that care free but still beautiful natural beach wavy look. But, that's the thing about experiences like this. Was I really going to let my vanity stop me from diving headfirst into the bluest water I had ever seen? Most definitely not. (I don't dive, but you get my drift).
From Phuket, we first sailed towards Ko Rang Yai island where we dropped anchor for the night infront of a beach that I thought would be the most beautiful beach I ever saw, I was wrong. There was even more beauty to come. We ate the most amazing fried chicken that night- I will honestly never forget that chicken and I'm not exaggerating. It was perfect. We sat round our dining table on the Bohemian (the name of the boat) and eight strangers shared stories and formed bonds. That's one of my favourite things about traveling- meeting strangers and leaving as friends. We watched the sunset on the deck, fell asleep in the cool breeze (my jetlag had me passing out in just about any position at the point). That night, I fell asleep on the deck and woke up as the sun started to rise. I ran in to grab my camera and watched in awe as all the colours of the sun painted the sky.
Thailand is characterized by those limestone karsts that rise majestically out of the waters. This is the Thailand you see on the postcards. What you don't see are the 'hongs'. A hong is a sea cave. We set sail early the next morning to our next destination. This was an incredible day. We got off the boat and swam into a pitch black cave full of thousands and thousands of bats. Talk about being thrown way out of my comfort zone. It was the scariest but most exhilarating experience. We were told by our tour leader to 'just keep swimming until you see the light at the end of the tunnel'. That was such a moment for me. I feel like so much of my life is spent doing things that I really don't want to be doing and every moment, I'm waiting to get through it and see the light at the end of the tunnel. I can't explain the happiness and satisfaction I felt when we did see the light. We emerged into the most beautiful 'hong'. It's difficult to explain because it was so surreal. The light, the natural beauty of the caves, the water, the trees. It was all just perfect beauty that I never in my life expected to experience. I think it was called Koh Hong. Our next destination was a beach that topped all beaches ever and you just need to have seen it to understand. We went to two places called Koh Hong and this beach was the second.
The next morning we set off to Krabi- another very popular Thai island where we spent the day on Railay beach climbing rocks and watching monkeys. This was cool but not as special as the day before. Our journey ended in Koh Phi Phi which is the island that most people love most. Unfortunately, I only spent a few hours on Phi Phi before returning to Phuket. Best believe that I will be back.
In between all of this; we snorkeled, ate the most amazing food (shout out to our cooks- Mee and Apple. You were the best!), shared life experiences, saw the most stunning landscapes. I also took the time to write my goals and plans for the future during one sunset as I draw so much energy from the sun. It truly was an unforgettable experience- I wish I was a better storyteller so that you guys could fully experience this with me.
If you're interested in Sailing Thailand; Contiki, G Adventures and Intrepid all offer these experiences. It is the sort of trip that you can't organise on your own and you really need a tour guide to take you off the beaten path. Those secret destinations will be your best memories.
Sometimes, photographic evidence isn't quite enough. As vivid as the picture may be, it captures the essence but not the emotion. I guess that's why you take photos- to trigger the emotions when you come back to looking at the photos.
I really fell in love with Oriah Mountain Dreamer's words during these days. It might not seem like but I'm a bit of a loner. I spend a lot of time by myself and really really enjoy it. Her poem, The Invitation, is everything to me. These are my favourite lines:
It doesn't interest me where or what or with whom you have studied. I want to know what sustains you from the inside when all else falls away.

I want to know if you can be alone with yourself and if you truly like the company you keep in the empty moments.
Travelling alone really helps you to find what sustains you from the inside and appreciate your own company. Another post to come on that, this one is long enough already!