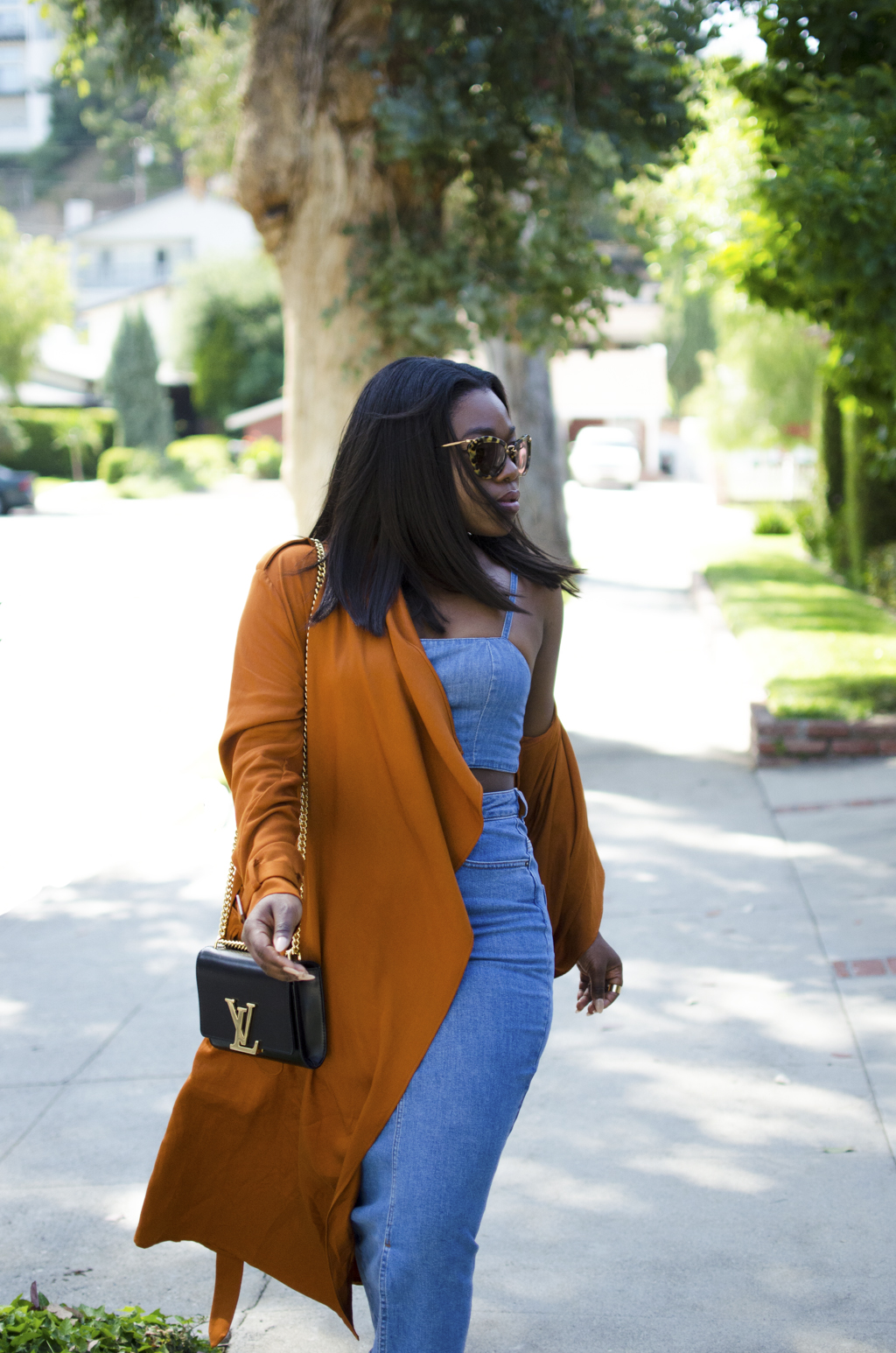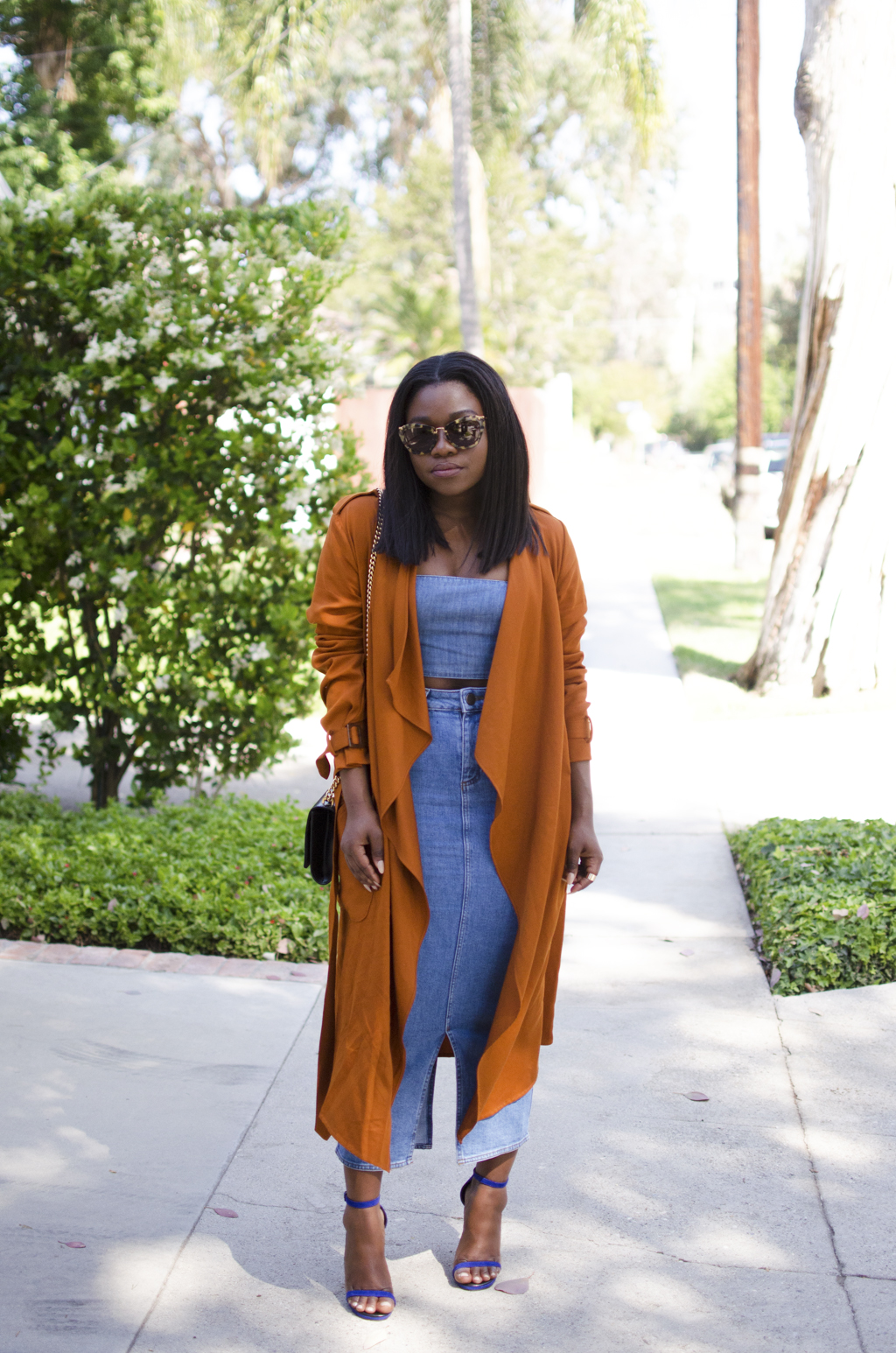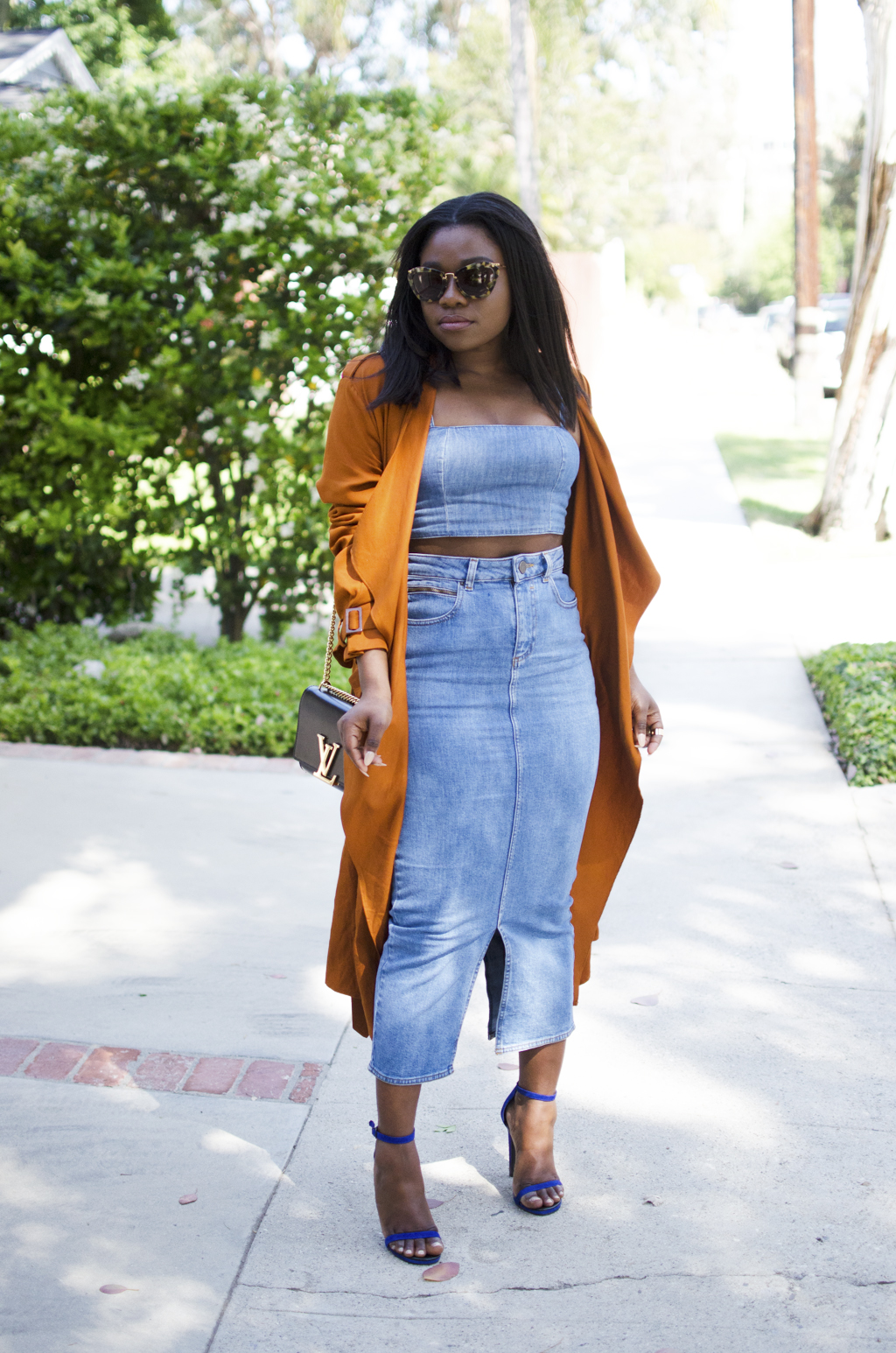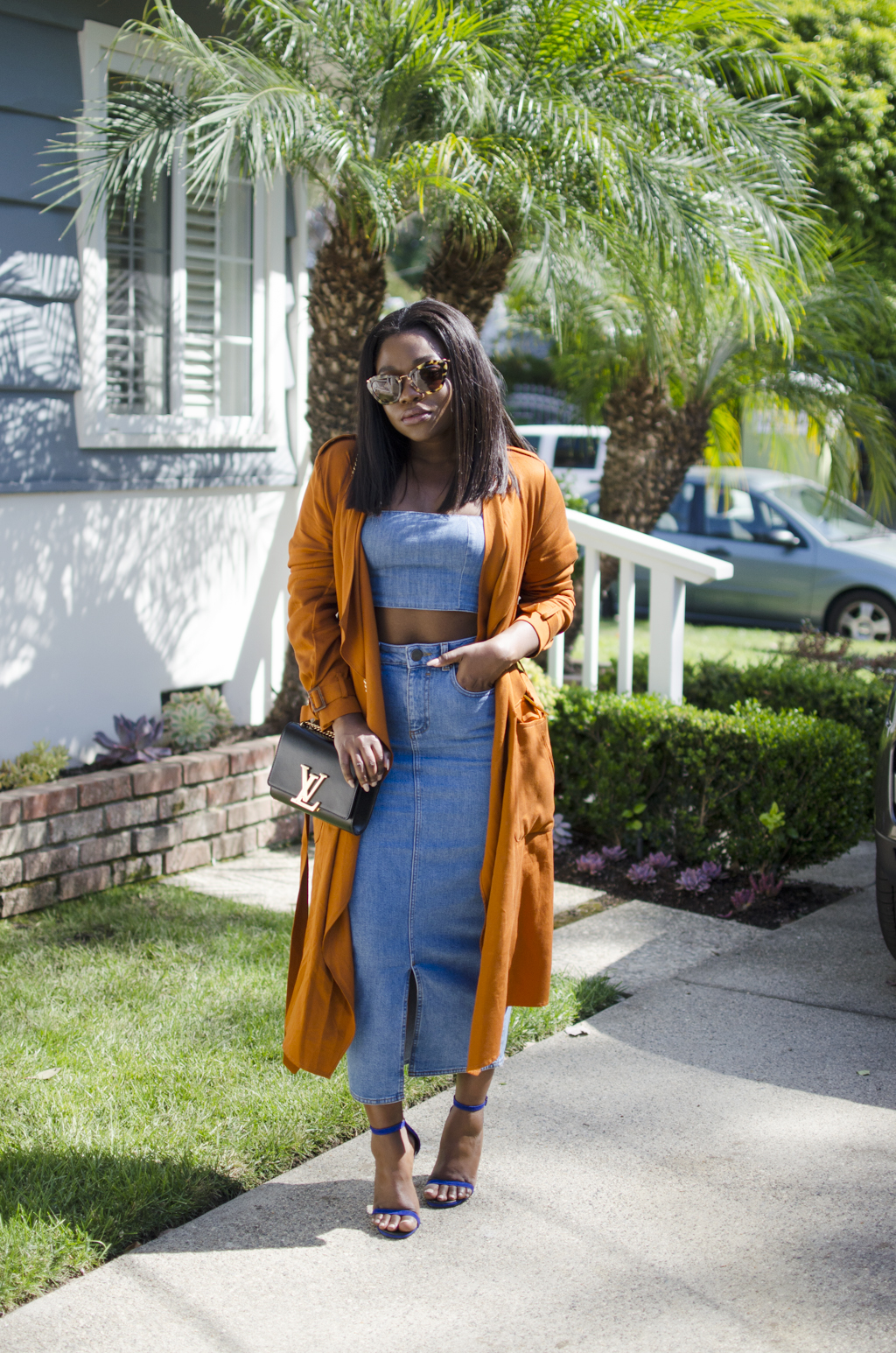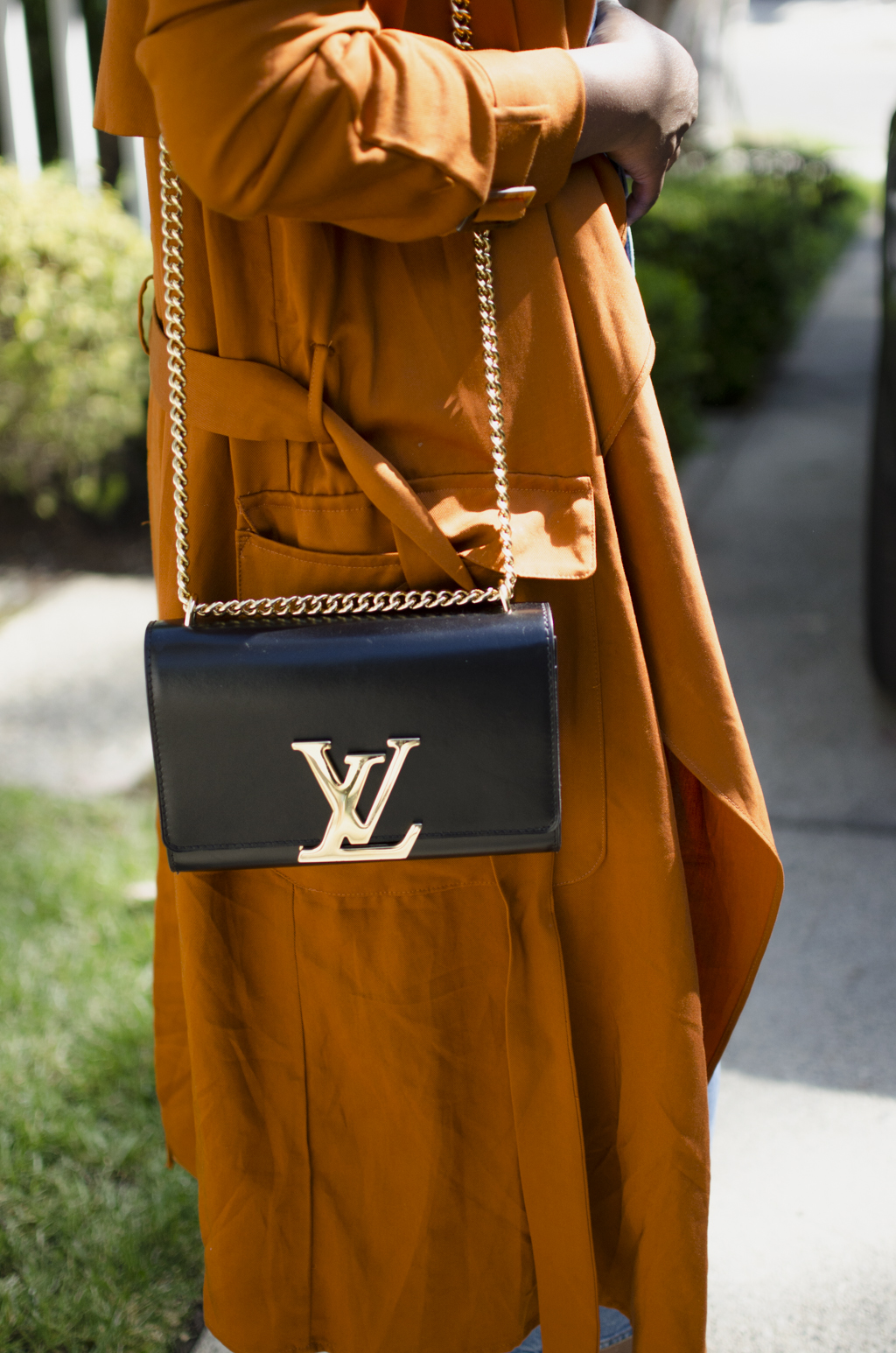 Monki Denim Crop Top, ASOS Denim Midi Skirt, Office Heels, Zara Rust Coat, Louis Vuitton Louise Bag

It gets so easy to fall into a routine. We forgot the reasons for our actions, neglect our purpose and just become some sort of machine. With all of the monotony that accompanies adult life, it's so easy to lose yourself and feel uninspired.
My recent trip to the states fired me up in every single way imaginable. I was so demotivated and uninspired to blog- I'm sure you guys would have noticed that. Two conferences and networking with tens of inspirational individuals later, I've never felt so excited about life. I'm cooking some stuff that all my female readers; especially those between the ages of 18 and 30, are going to love. I can't wait to be at a place where I can share.
I want to reiterate how important it is sometimes to break out of your cycle. Go out and seek inspiration, seek motivation. Read a book. Send a role model a message asking them how they reached where they are. Plan your escape from the job you can't stand. Stay scheming.
I wore this outfit in Los Angeles and this rust coat from Zara is a newbie that makes every outfit look a little bit more luxe which is never a bad thing. Oh, and there's some double denim as usual. I love how double denim is so mainstream now, it isn't even really a thing anymore. If you get what I mean.
Get The Look
Denim Crop Top
Missguided | Revolve Clothing | Nasty Gal | Dolce & Gabbana
Denim Midi Skirt
Trench Coat
Black Clutch

Blue Heels
River Island | Aquazzura | DSquared2 | Stuart Weitzman
-scroll through to shop-