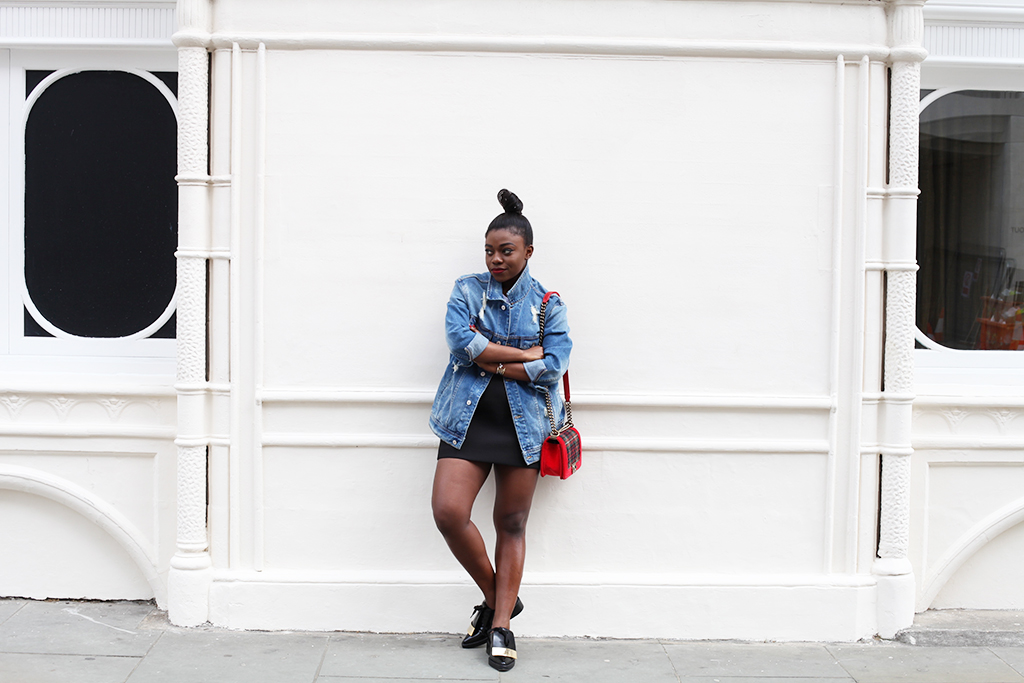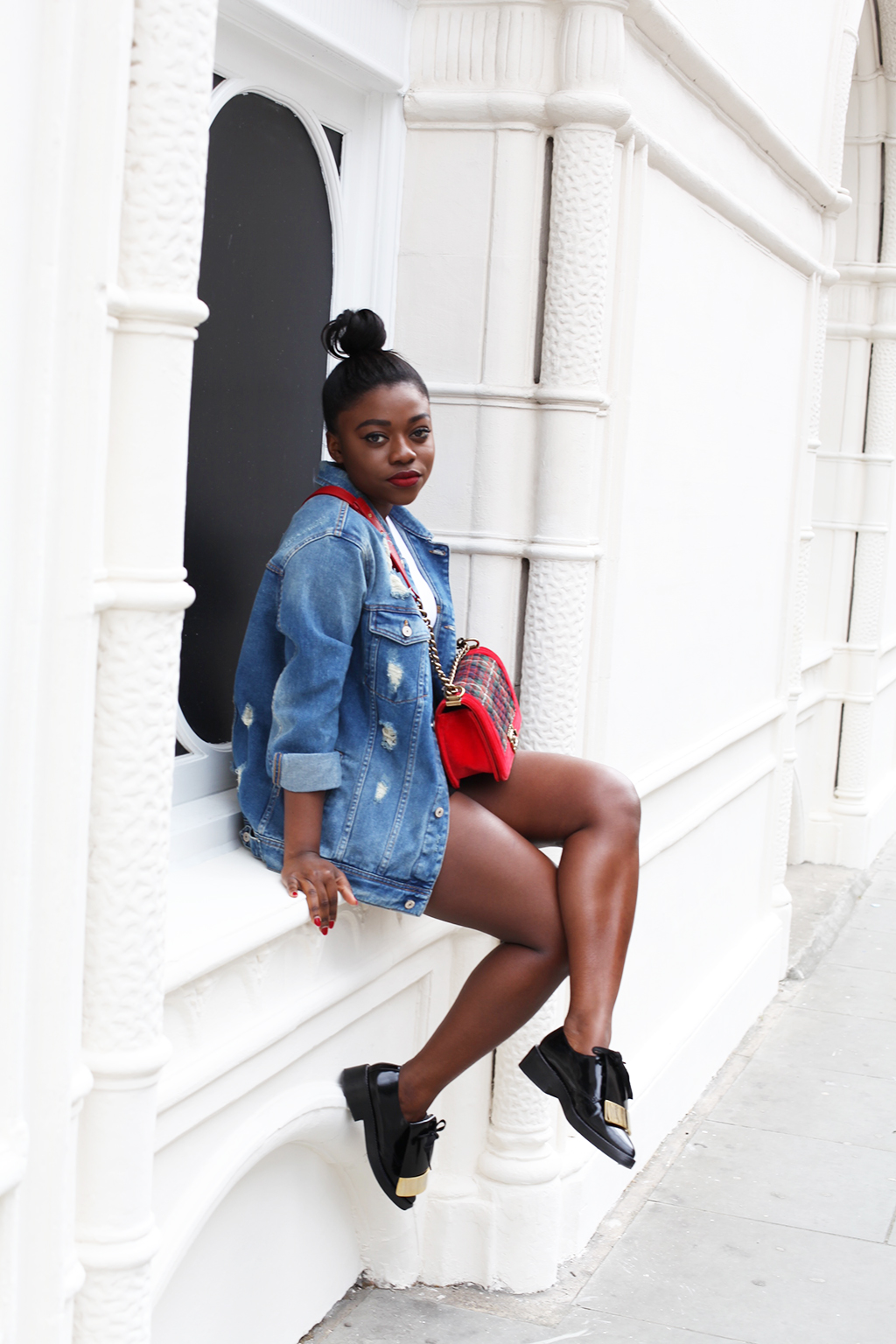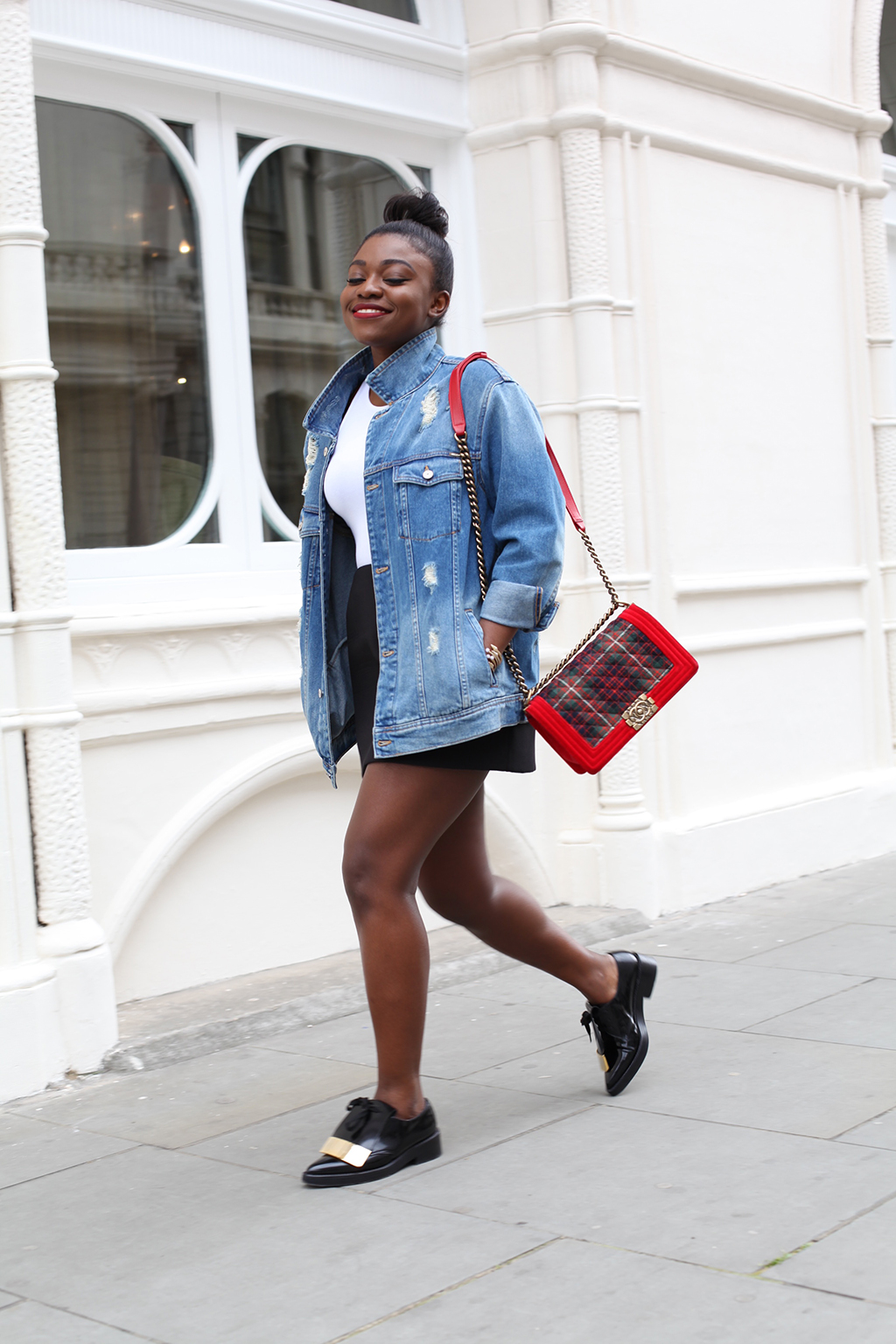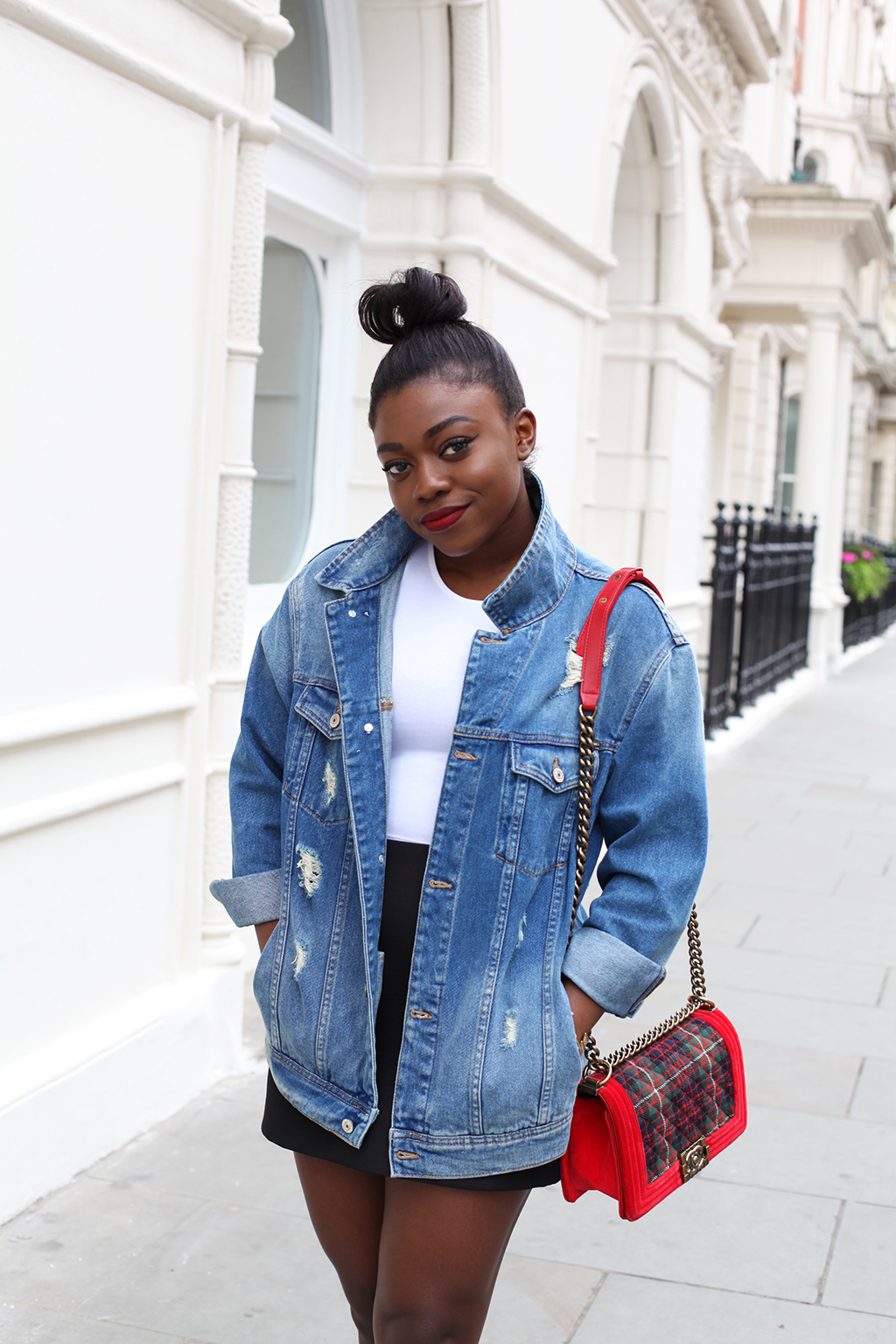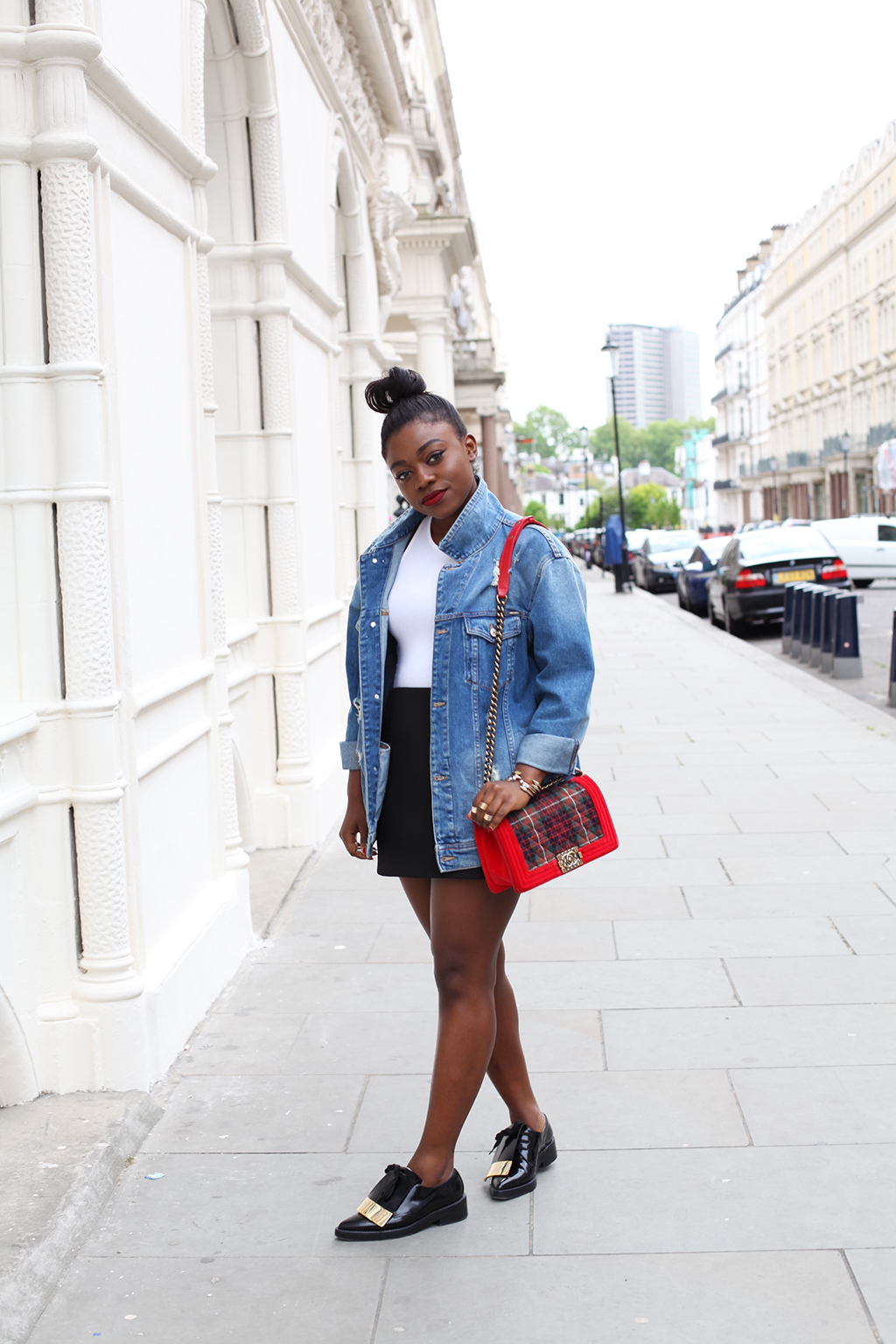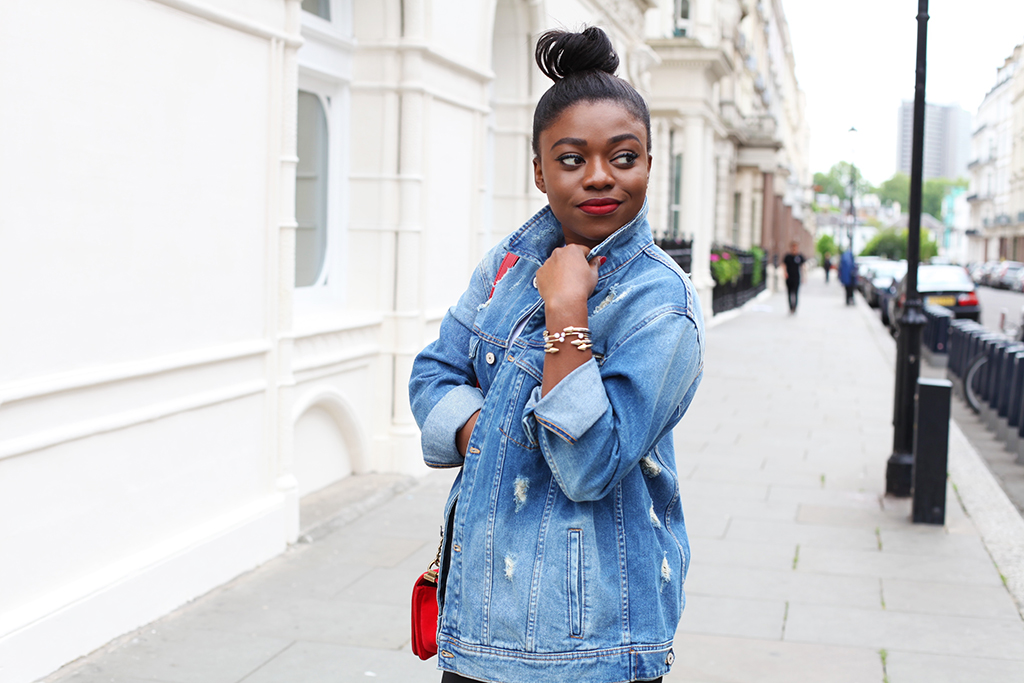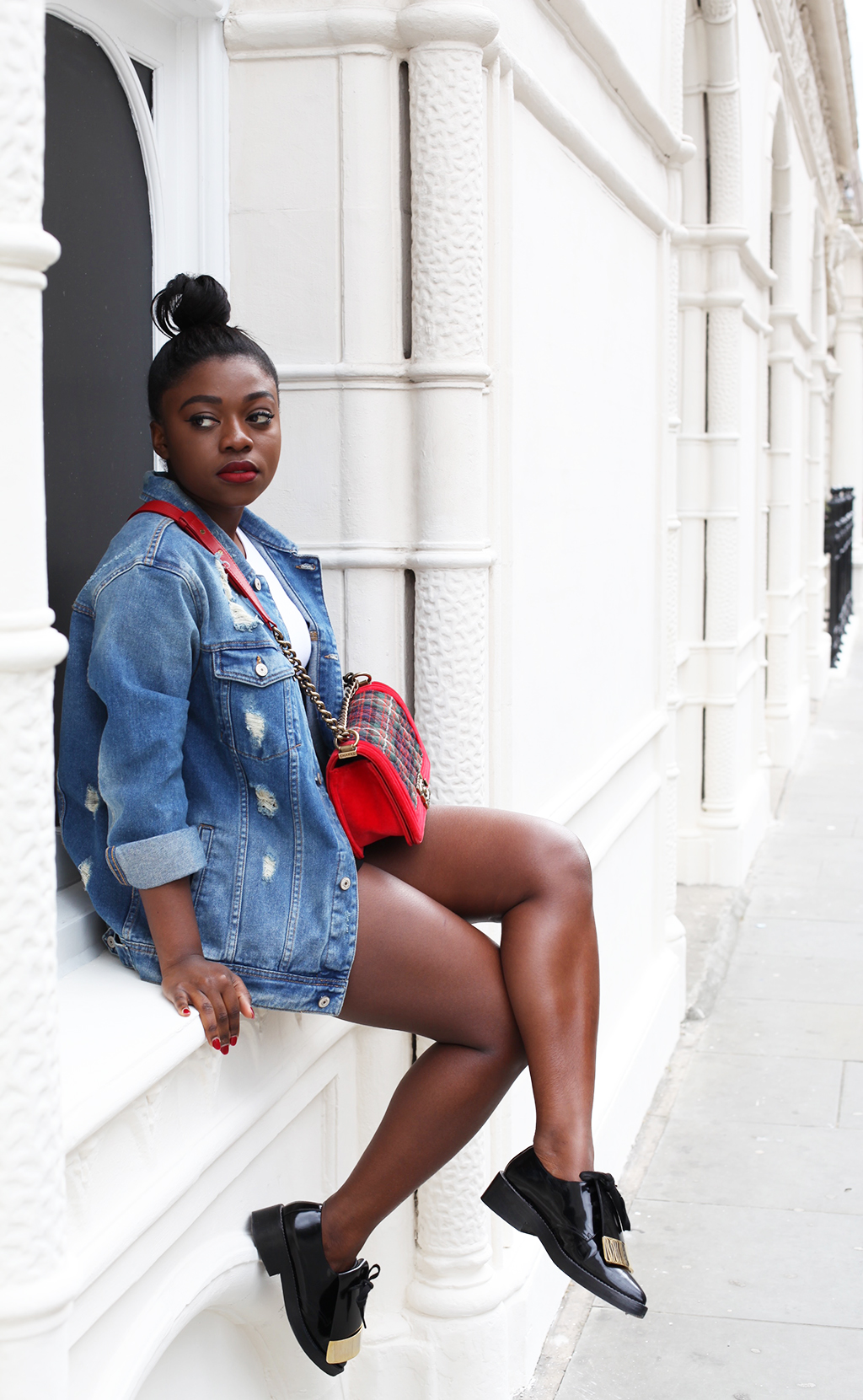 Mango Ripped Denim Oversized Jacket
Marni Brogues (Robert Clergerie via The Outnet, Yesstyle,  ASOS, Coliac via Avenue 32, Ferragamo)
Chanel Boy (Rebecca Minkoff, Saint Laurent, Chloe, Givenchy)
Can you imagine how much we all would achieve if we believed in ourselves and knew that we were enough? If we asked people for advice just to bounce off ideas and get a more well-rounded point of view, but looked inwards for affirmation?
Can you imagine all the unbelievable stuff we would create and just how dope we would make this world we live in? In this day and age where everyone has an opinion and gets an equal opportunity to dish it out, it's so easy to get consumed by fear of some faceless person's instagram comment.
Decide that you want more for yourself and go for it. The fear of dimming your light to make other people more comfortable and less likely to criticise you, should far outweigh the fear of a few negative comments.
Can you imagine how crazy whoever invented aeroplanes must have sounded? I'm sure whoever they shared their idea with thought that they had popped a couple mollys.
Have some faith in yourself and do yourself a favour by knowing that you're enough. Your ideas matter and executing them could make all the difference between whether you live a mediocre life or a life of true freedom and empowerment.