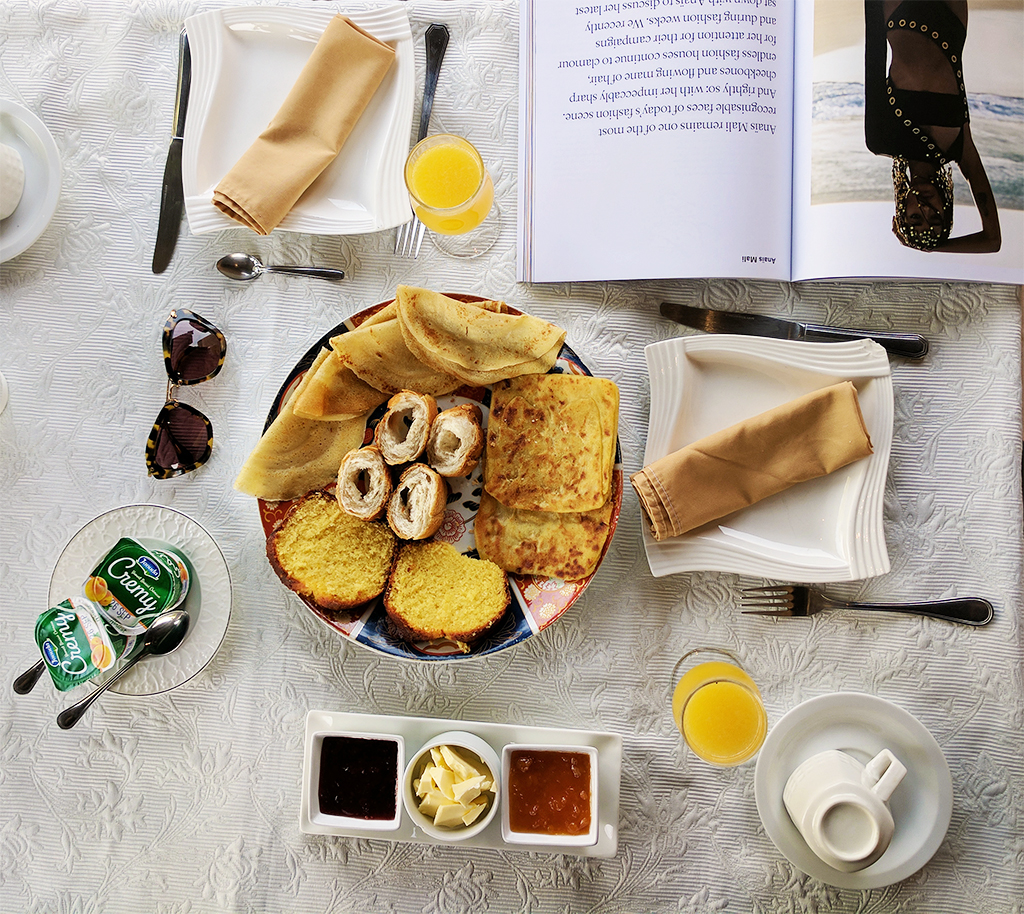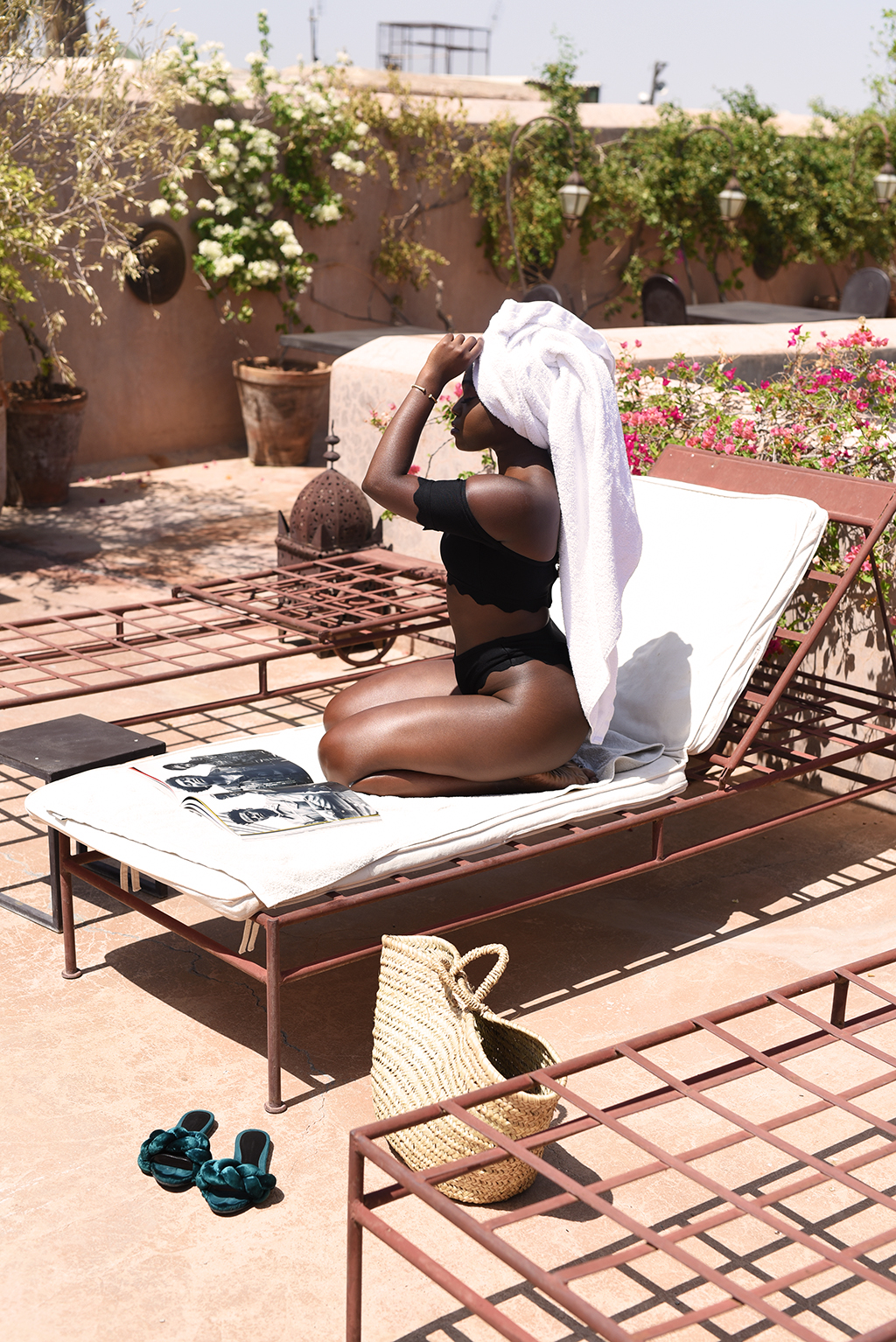 I discovered Riad Dar Darma through Asoni Haus Travel Club and I remain grateful for the fact because I might never have discovered it otherwise. In the same way that if I was walking through the medina, I would walk right past the door leading to the riad without the slightest inclination of the haven that lies behind it.
A quick google shows the riad a s a 3 star hotel so I really didn't have high expectations. But even beyond being pleasantly surprised, I was completely blown away by the magnificence of this place. The riad has only six suites which allows for staff to make sure that each guest is catered to. When we arrived, Maria gave us a tour of the riad and explained it's history before showing us to our rooms, serving us tea and mapping out for us what we must see and do during our short stay in Marrakech.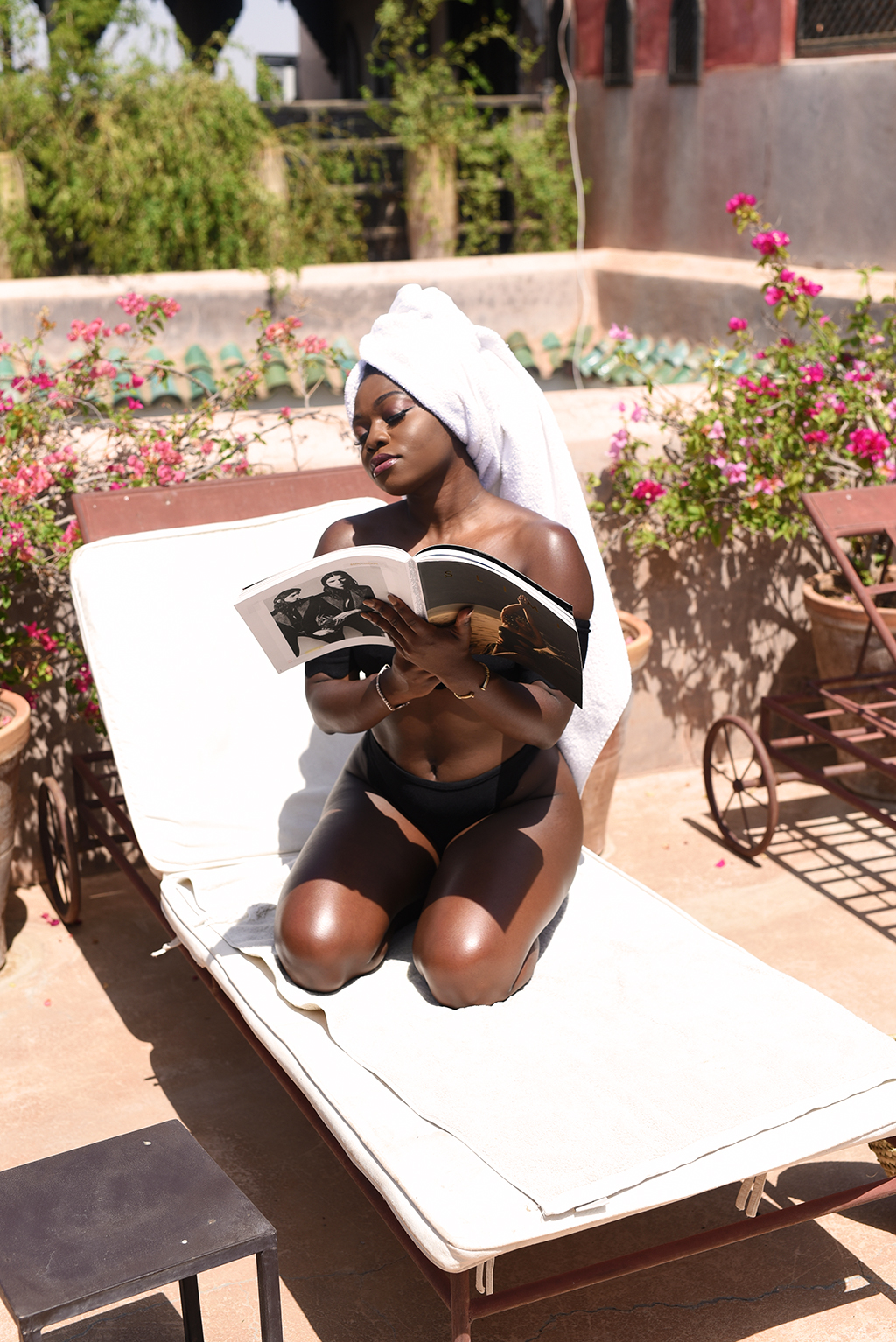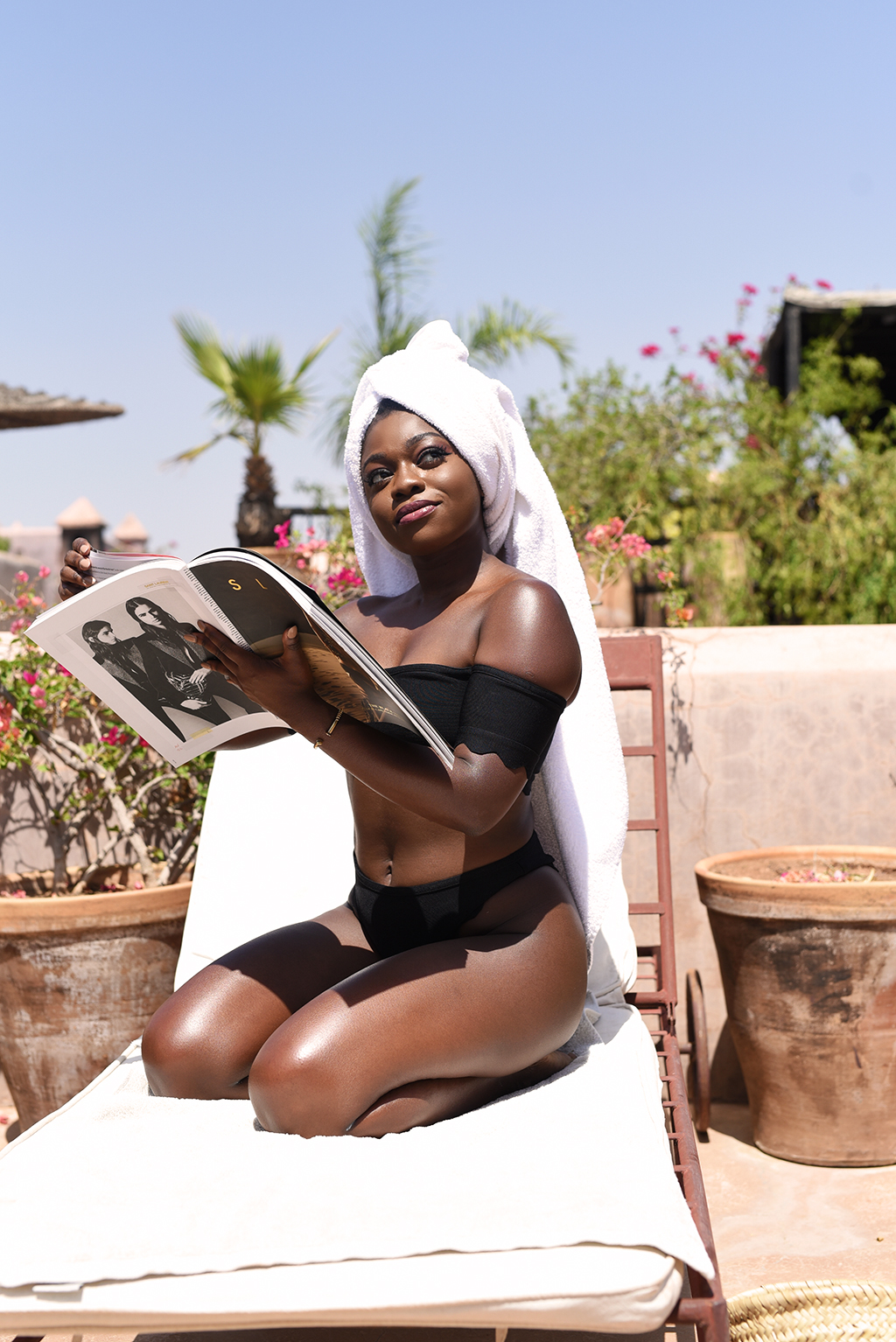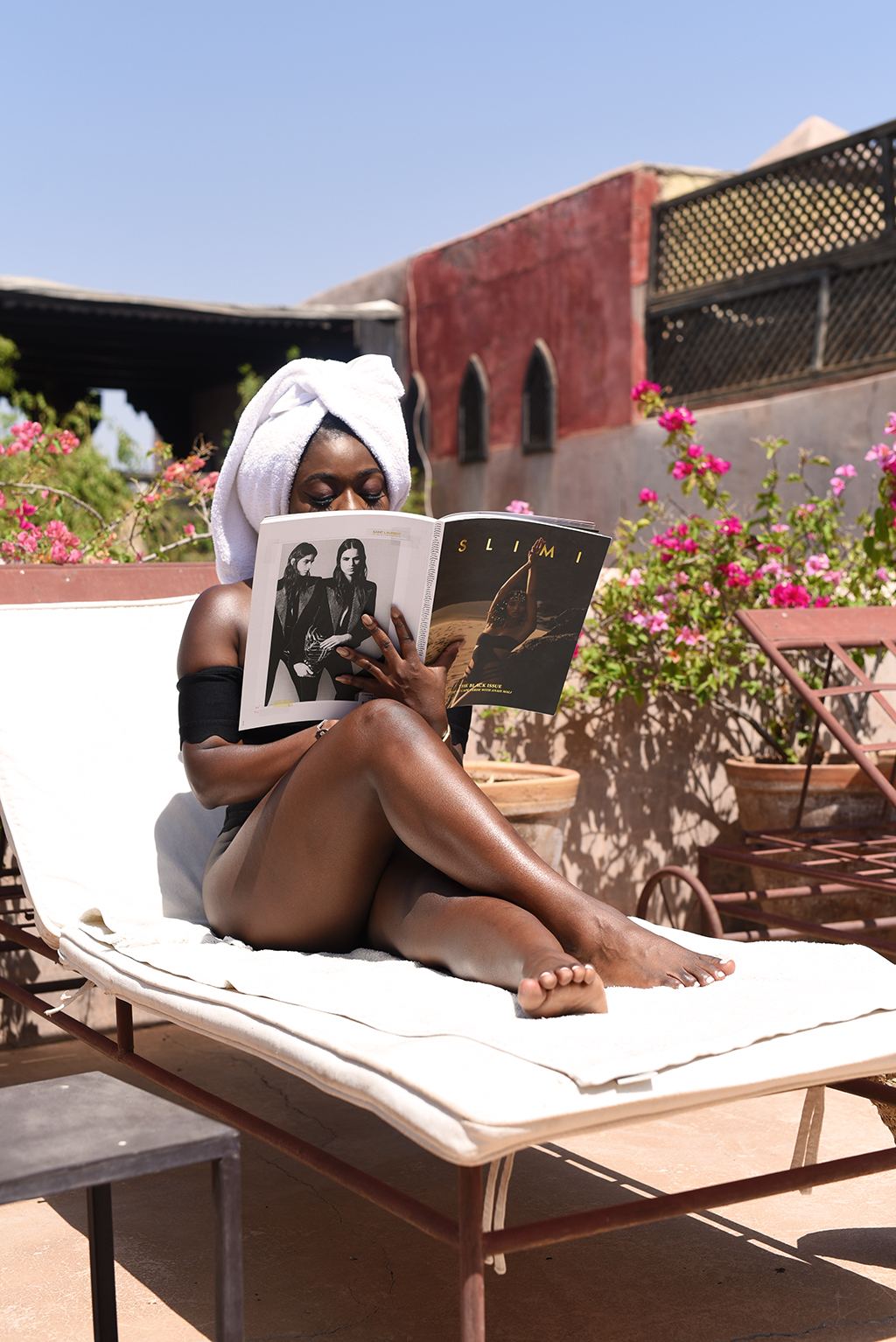 We had a full schedule from the moment we arrived but it took me a while to get it together and get dressed to head out as I just sat there, in the blue room, taking it all in. We were moved to the red room shortly after but each room in this place is just an experience in itself. I couldn't help but wonder how anyone even thinks to put all those colours and items together in one room, let alone make it look so good.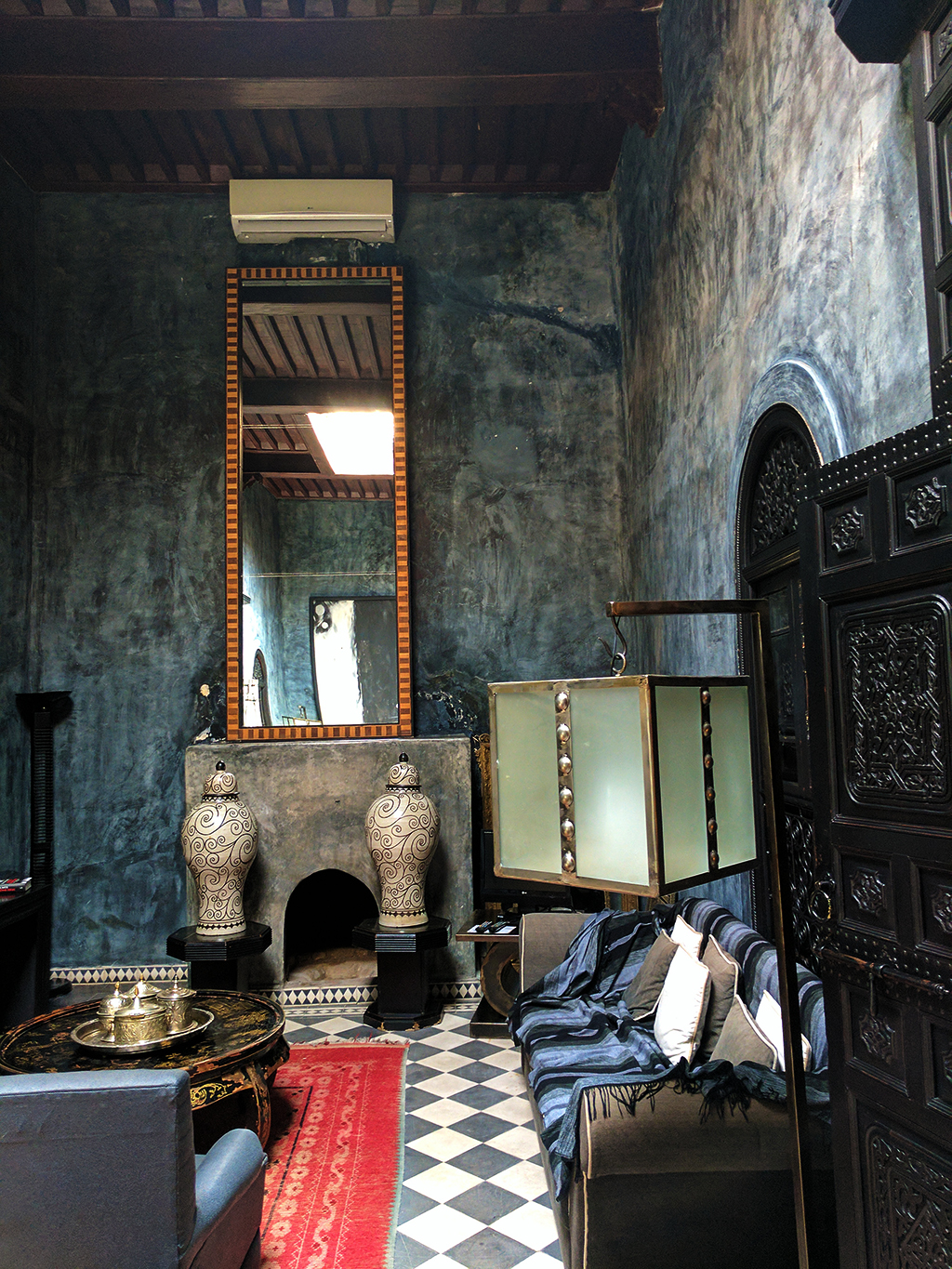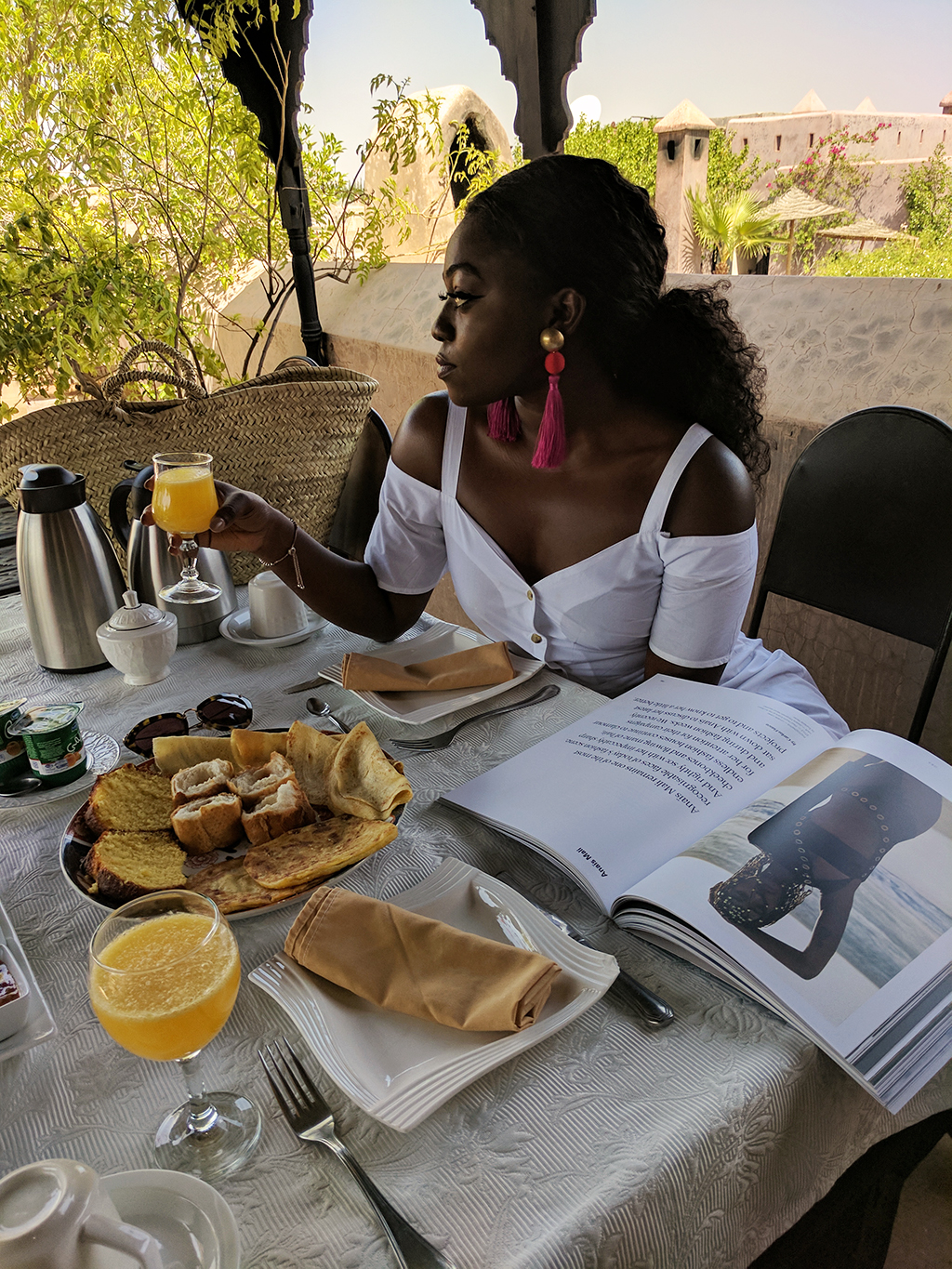 Breakfast is served when you wake up and find your way to the terrace- whenever that may be. Obviously it has to be in the morning but I wouldn't put it past the lovely staff at Dar Darma to accommodate your requests at any time of the day.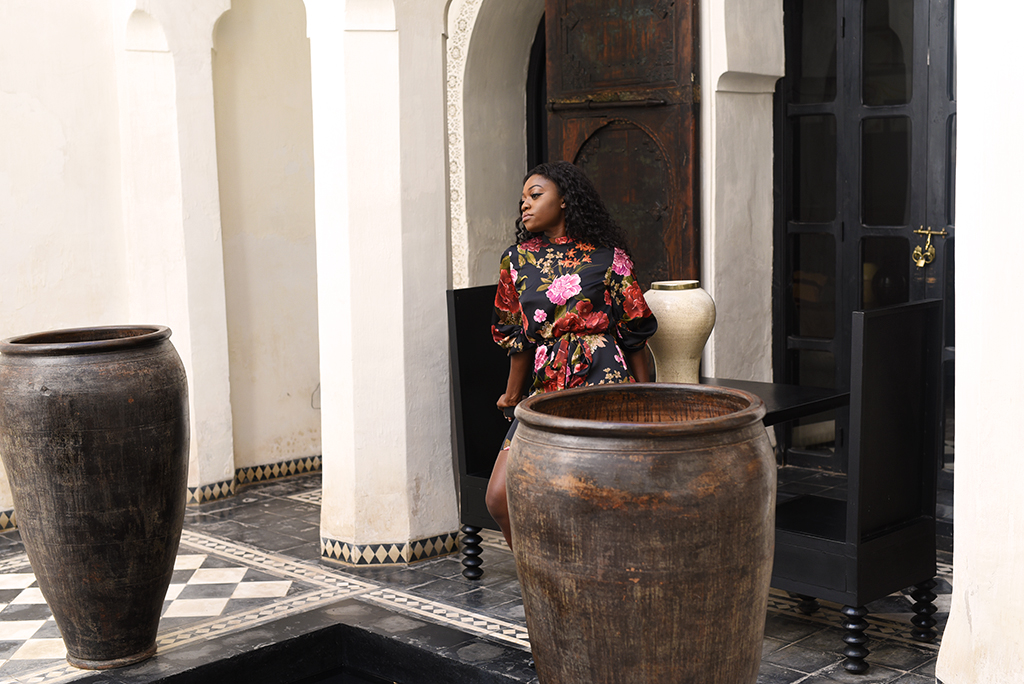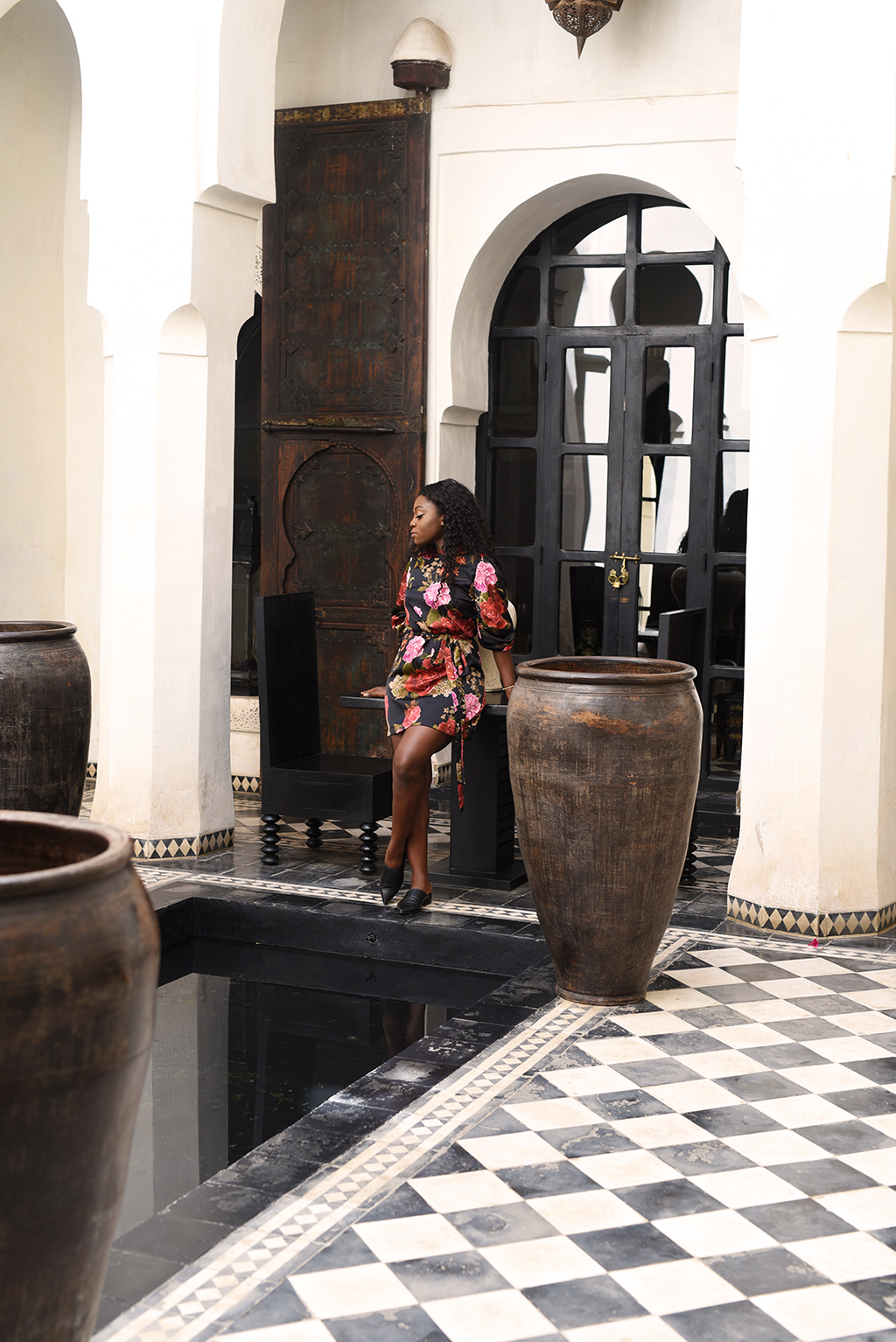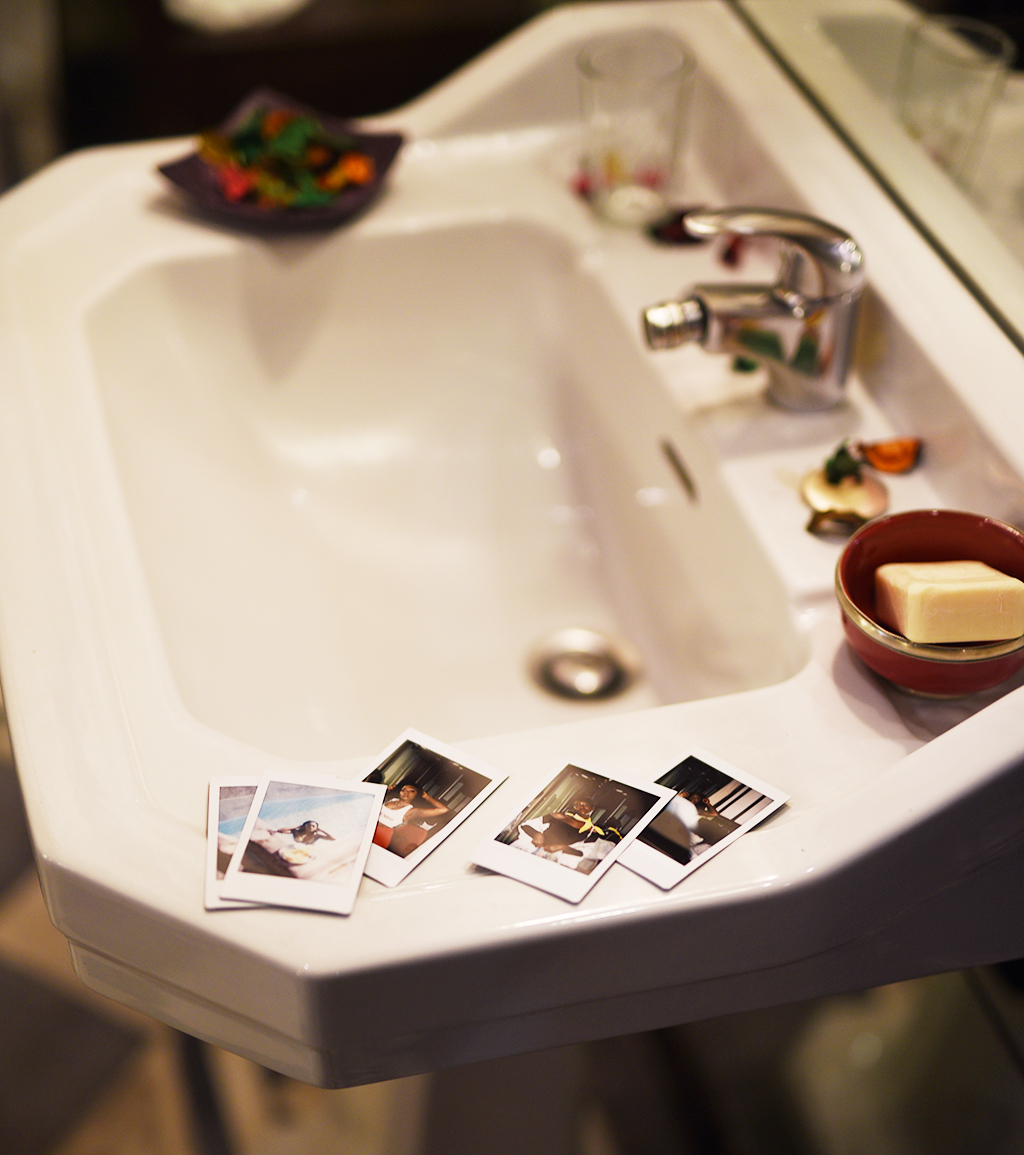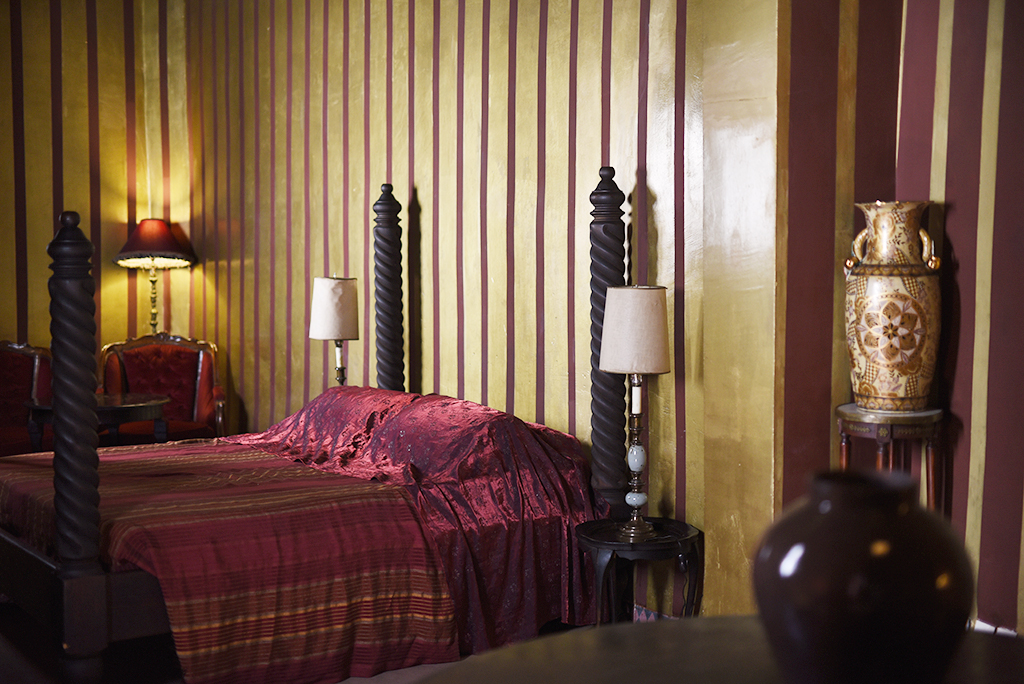 I feel so inspired to create beautiful things after this trip. Thank you Dar Darma for having us and taking care of every detail including our return transfer to the airport. Your hospitality was amazing and your riad is just so beautiful!