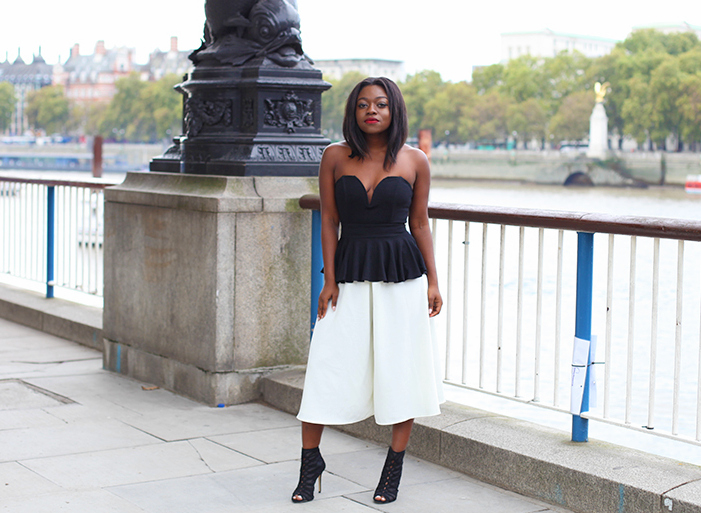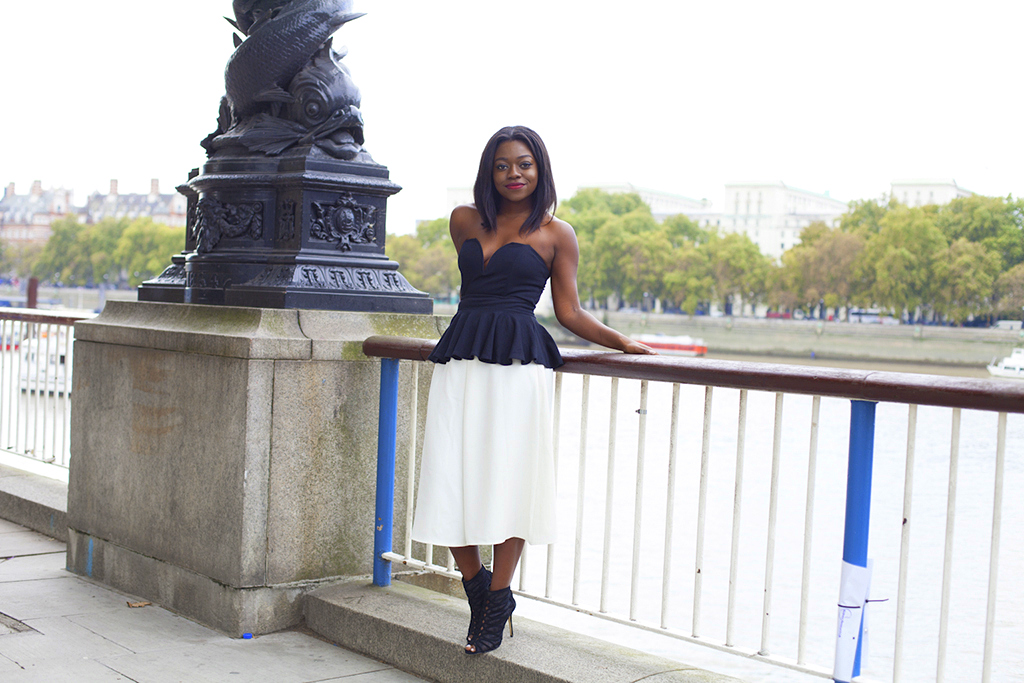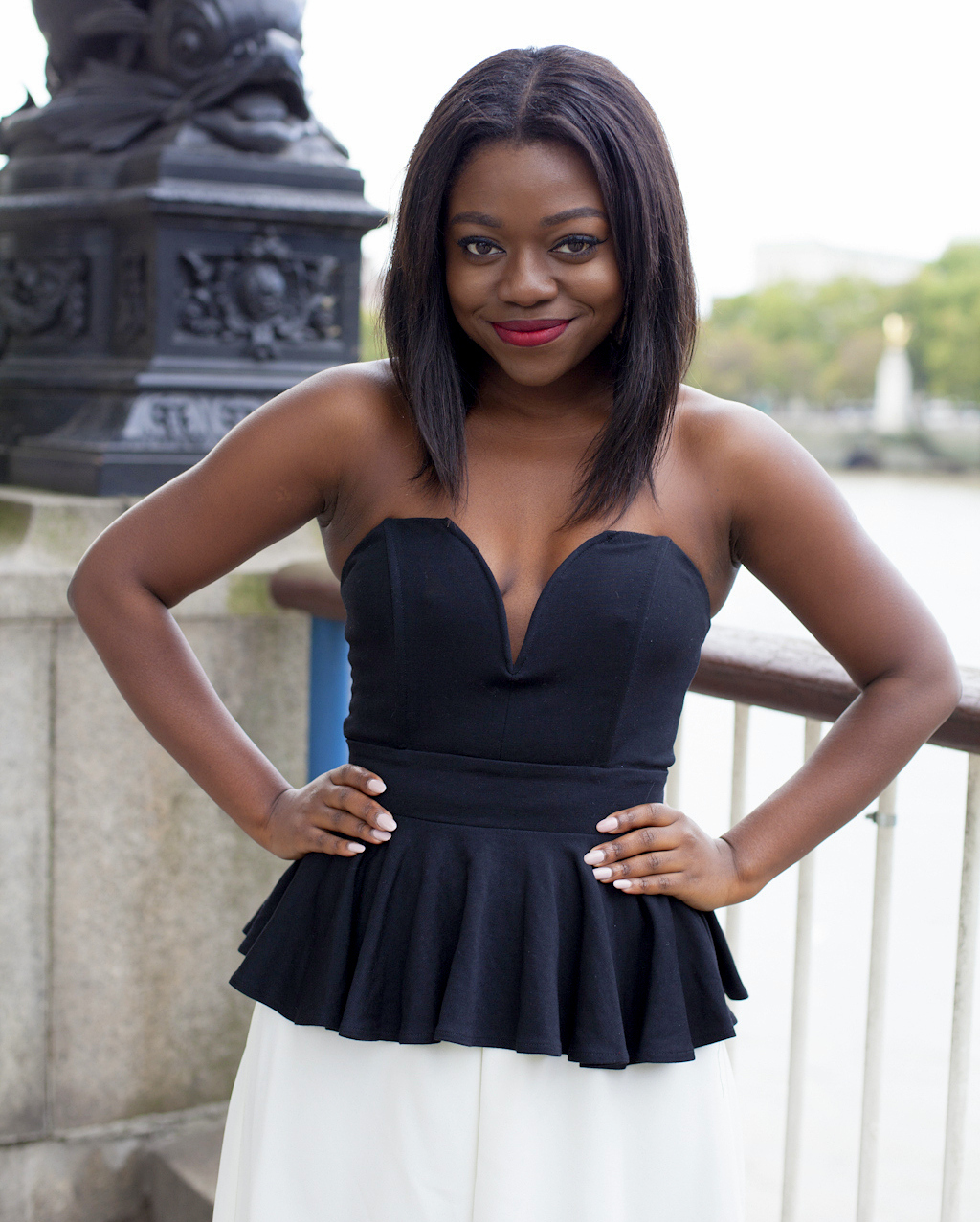 ASOS Peplum Bandeau, White Culottes, Karen Millen Booties
There's something I find so charming about a low-cut top juxtaposed against a very unsexy pair of Culottes. I think it just reminds me a little of the woman I am and my favourite women- never too easily figured out, and always an unexpected mix of contradictions. Mischievous but nice, in control but submissive, wild but calm, hard-working and free.
This look appears to be the reverse of this look. What can I say? If it ain't broken...I ain't fixing it.
I'm going to try styling these white culottes with these grey knee-high boots, I'll let you know if it's successful!