Maybe some of you are confused by all the different Seasons in the Fashion World and all the different collections hitting the stores at various times during the year? I definitely am! With fast fashion on the rise and designer houses having to compete with the ridiculously quick manufacturing turn-over of high-street stores such as Zara, resort collections are now more mainstream, boasting their own Runway shows and presentations.
Resort; also known as Cruise is originally targeted at the rich and famous. The idea is to create clothing for affluent families going on winter holiday breaks and cruises to the Bahamas, Cayman Islands and the like. However, Resort now serves as transitional wear between Autumn and Summer; boasting pieces for everyone and no longer catering exclusively to yacht owners.
Let's dive in, shall we? I picked five of my favourite Resort 2014 trends and collections for us to explore.

Barbara Bui's offering is right up there with my favourite collections of Resort 2014. In the first image, a perfectly cut leather jacket is taken to the next level with the inclusion of colourful parrot appliqué on the collars. All white is still trending but Bui has made the now ubiquitous trend a lot more fun with the addition of eye-popping water colours. The woman who wears this outfit will never get lost amongst all the all-white fanatics, myself included. On to what is in my opinion, the most powerful outfit of the entire season: a blue python print skirt and coat. I've never seen so much python print worn so tastefully. In the fourth image, I'm happy to see that tops are still cropping. Note, we can't cancel our gym memberships just yet. There is no doubt that Barbara Bui has designed this collection only for the most confident woman. Extremely fierce, she's not afraid to exert her power through her clothing.
Double Denim is re-defined with the slouchy silhouette of the coat and loose-fit trousers. Clare Waight Keller stated that her motivation for the collection was 'a bare-foot attitude'. Because Resort clothing is sometimes intended to have a relax feel for people to wear casually on holiday, she aimed to create pieces that people could wear bare-foot or with sandals. I don't wholly agree that that was achieved, only very tall women could pull off the double denim outfit or the white shirt and trousers for example, without heels. However, I love the care-free and effortless elegance that each piece conveys. The pink crepe jacket paired with the white shorts depicts transitional wear perfectly: for those hot and cold days, where it is warm under the sun but cold under the shade.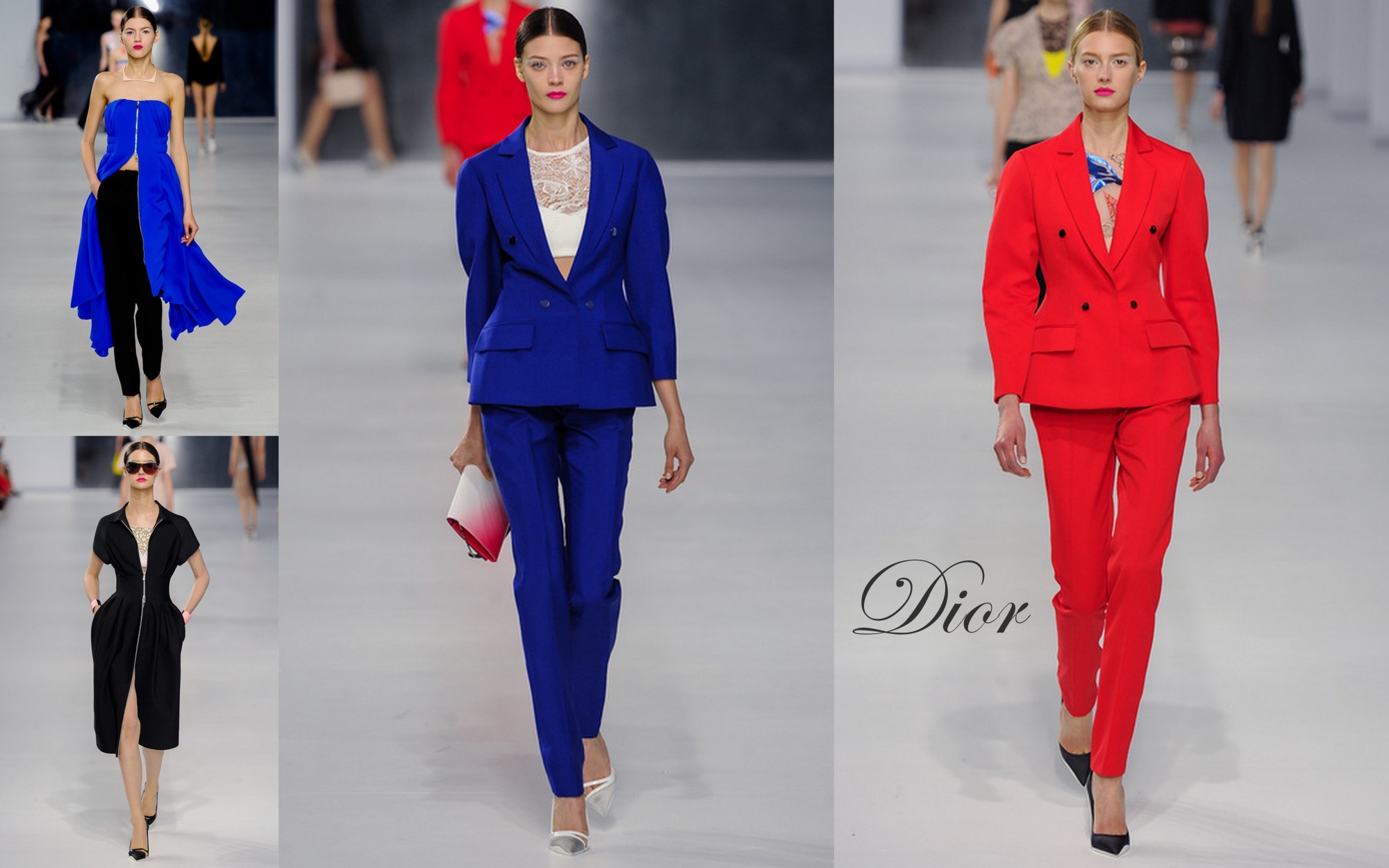 Dior's sharp tailoring is always unrivalled and this collection is no exception. The red and blue suits are as chic as a suit could possibly be. Again, we see echoes of the dress over pants. I love the little peek of midriff through the regal blue dress- so much fun! I can only imagine the deafening silence that ensues when the Dior woman walks into a room in any of these pieces. Raf Simons is a genius; a timeless genius. Because three years from now, all the pieces from this collection will still be relevant.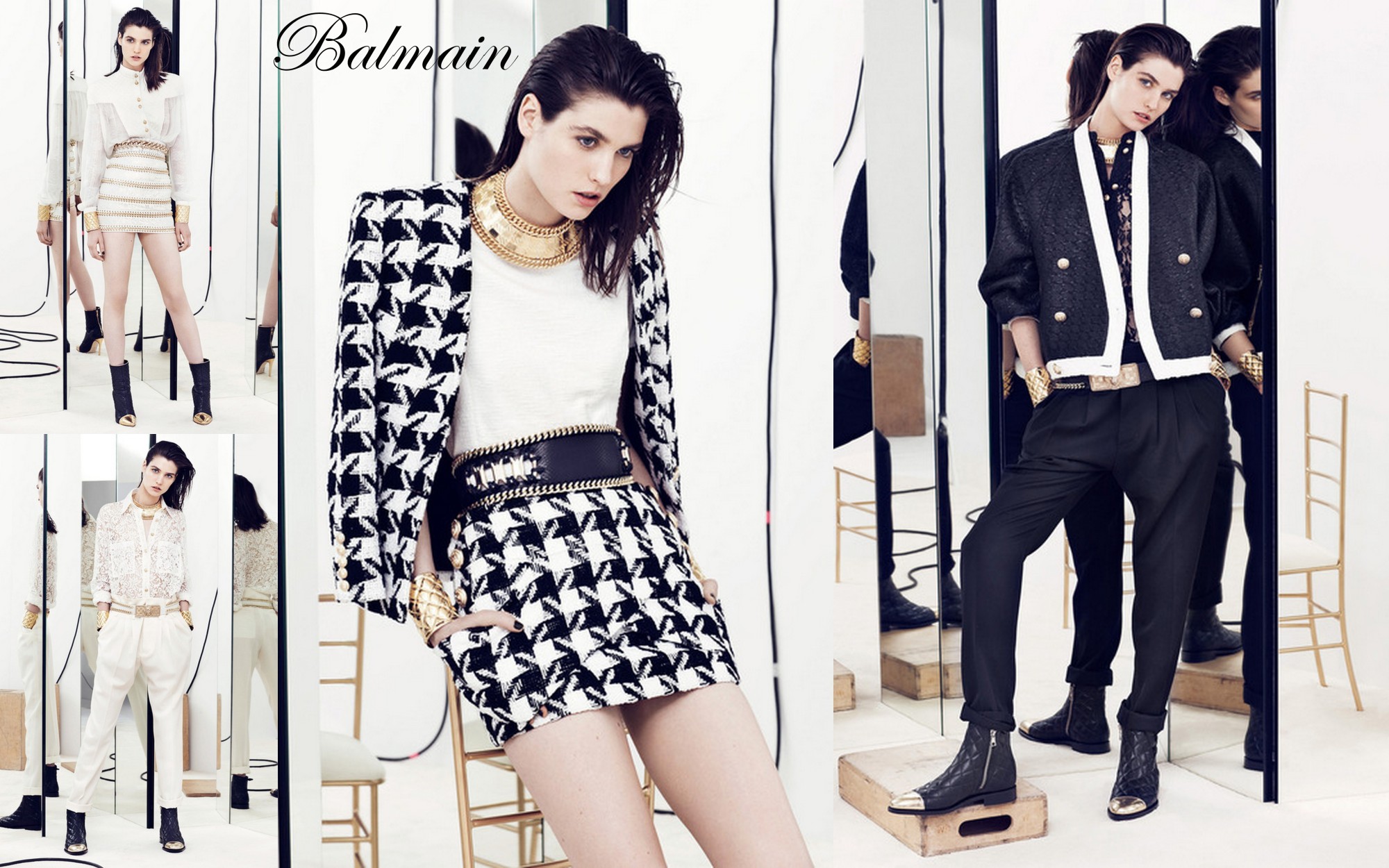 Tweed at Balmain?! Olivier Rousteing knows that his pieces are always party perfect but he sought to create pieces for the girl to wear when she's not partying. My favourite piece of the entire collection? The quilted black boots with the silver toe-cap. Is it just me, or does this collection sort of echo Chanel? Those boots are so Chanel, and I love it.
Tap into the trends early: