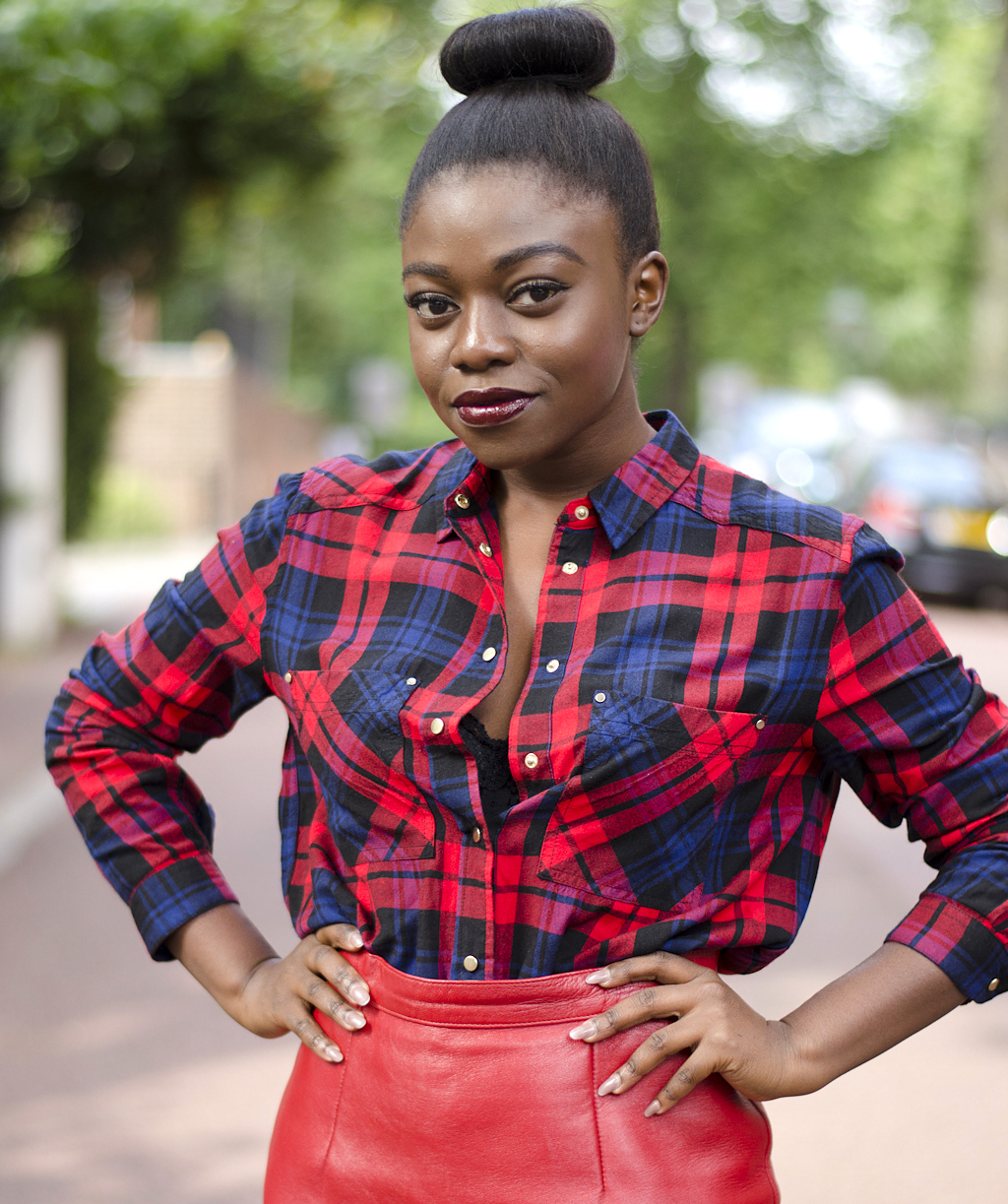 River Island Shirt, American Apparel Skirt (this!), Celine Shoes (this!), MAC Kissable Lipcolour in Love Peck from The Beauty Boon.

There's something I've noticed recently and has been at the back of my mind all weekend- that people like to tell you how you should live your life and why you shouldn't do the things you do or want to do.
Recently, I posted a picture on Instagram which was a screenshot of Humans of New York's Instagram page. It's a blog that I follow religiously on Instagram and Facebook and I absolutely love it. I think it's groundbreaking, and I think it's profound. Please check it out. I posted that I wanted to share it but as it didn't fit in with my Instagram aesthetic, the photo would be deleted the next morning. My mistake was that I even explained in the caption that the post would be deleted.
I had comments asking me why I had an Instagram aesthetic, why I'm taking it so seriously and that I shouldn't delete it. I like my Instagram, and my blog, to be a world of personally created inspiration. There's the odd photo that isn't created by me- but I like it to look a certain  way.
I just thought I'd encourage you this week to do things your way! Your life is your own canvas, paint it how you like. Wash out what you don't, plaster it with what you love. Live for self, do for self. And most of all, live and let others live. This is not to say that people should be selfish or ignore advice from parents, spouses and people who really matter. But at the end of the day, deep down, you know the people you should listen to and the people whose opinions should not bother you. And it's those people you should tell- 'it's my way or the highway'.
How's that to set the tone for a fierce Monday?! Haha, let's get it people!
P.S For my Nigerian people, I ordered this MAC Lipgloss from The Beauty Boon and it got delivered straight to my door! Their makeup and beauty supplies collection is amazing! From Kiehl's to Tom Ford. Check them out.