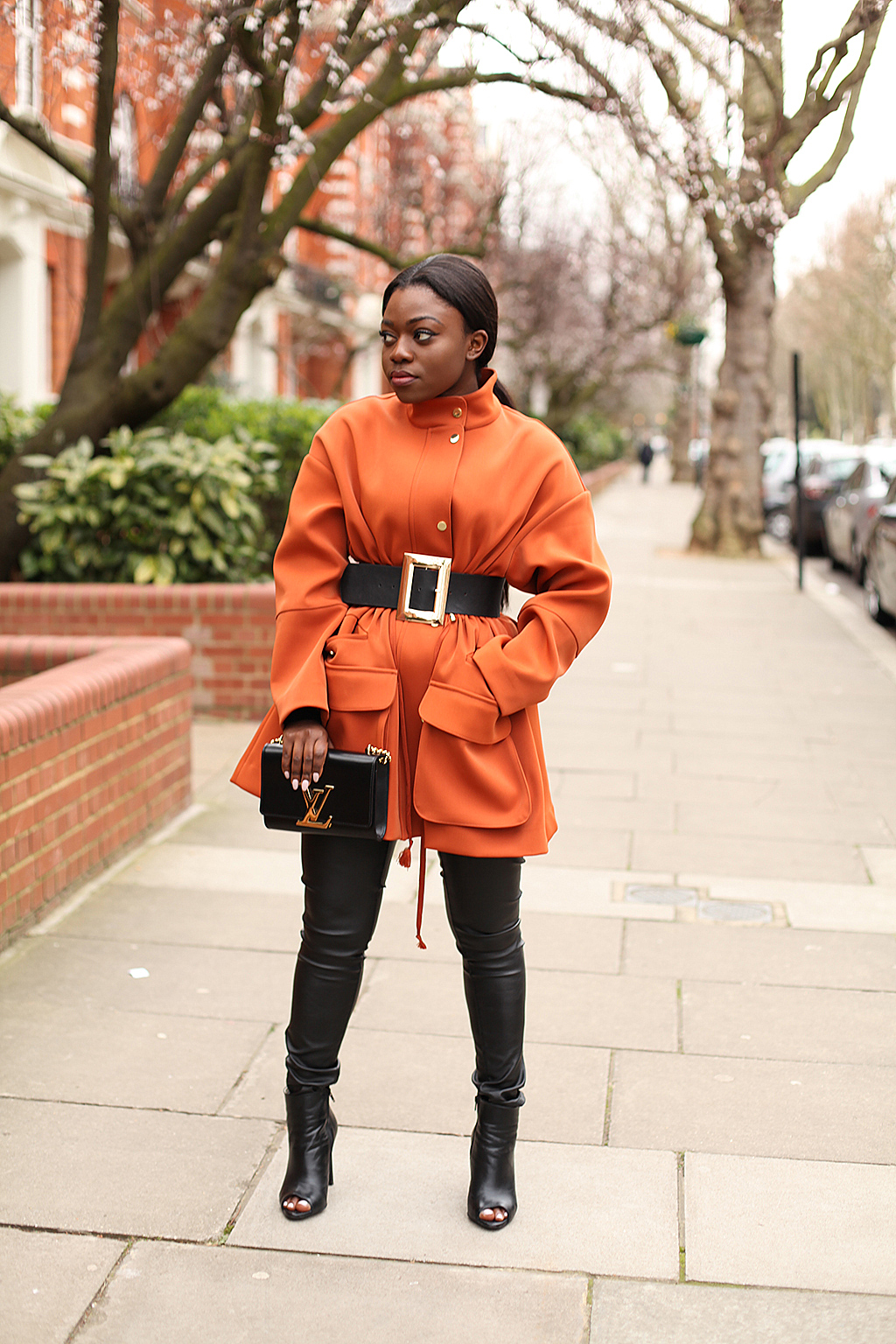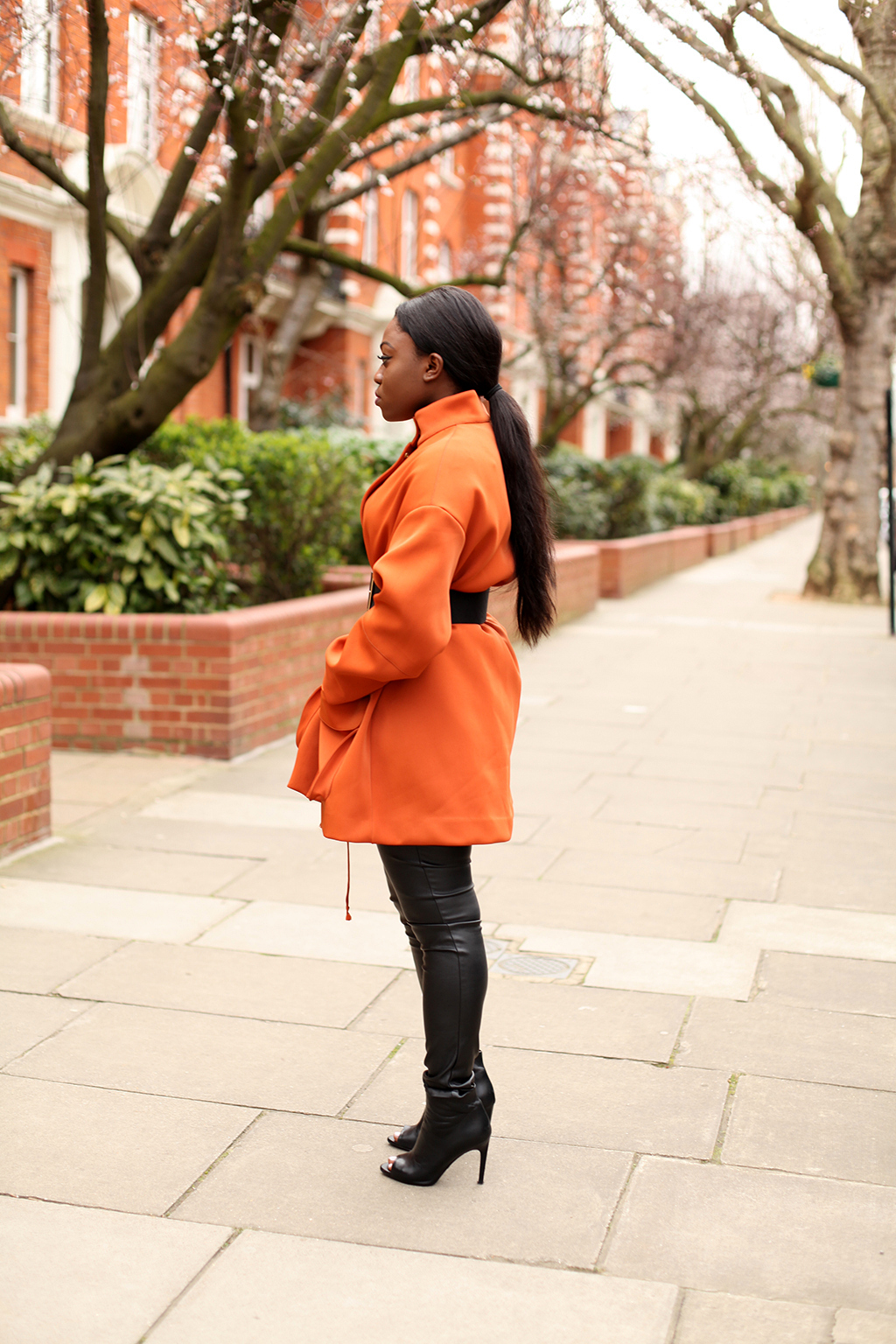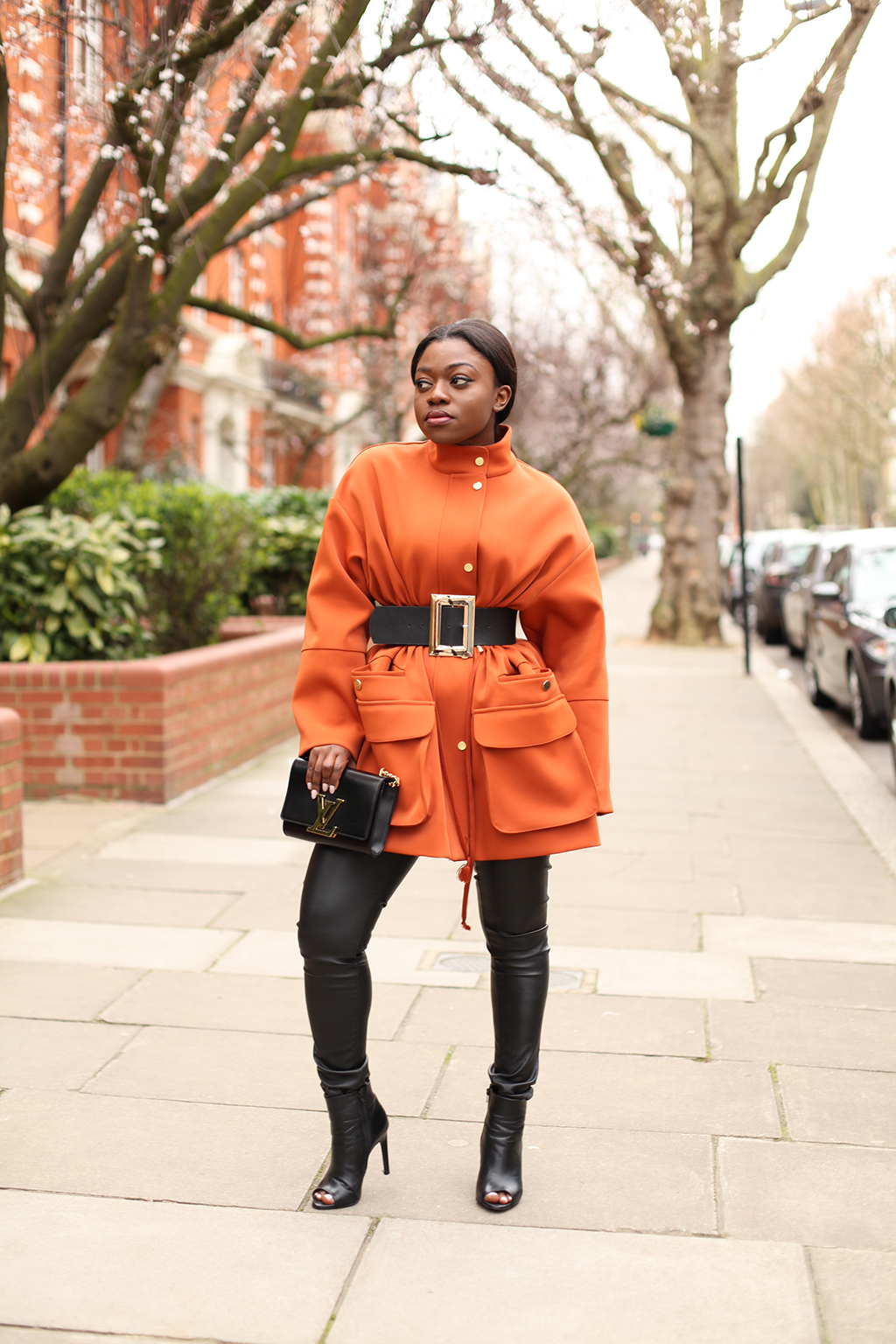 H&M Jacket, Blank NYC Faux Leather Trousers, ASOS Waist Belt, Leather Booties, LV Chain Louise Bag (affordable option)

Shop The Look:
Do you know how hard I had to try not to title this post 'Orange Is The New Black'. Unoriginality is so hard to avoid. I wore this look during London fashion week. I actually wore it earlier in the day with thigh high boots but changed later to satisfy my craving for more warmth, before heading out to the Simone Rocha show.
I saw this H&M scuba jacket at the Oxford Street store and was immediately drawn to it- the material, the shape, the details. Everything about the boxy beauty is just so right. It definitely looks a lot more expensive than H&M. It was expensive compared to H&M pricing but I would say that it is definitely worth it. I've since paired it with army green/khaki which it goes amazingly well with.
Who doesn't love a high street piece that confuses people into thinking it is high end?