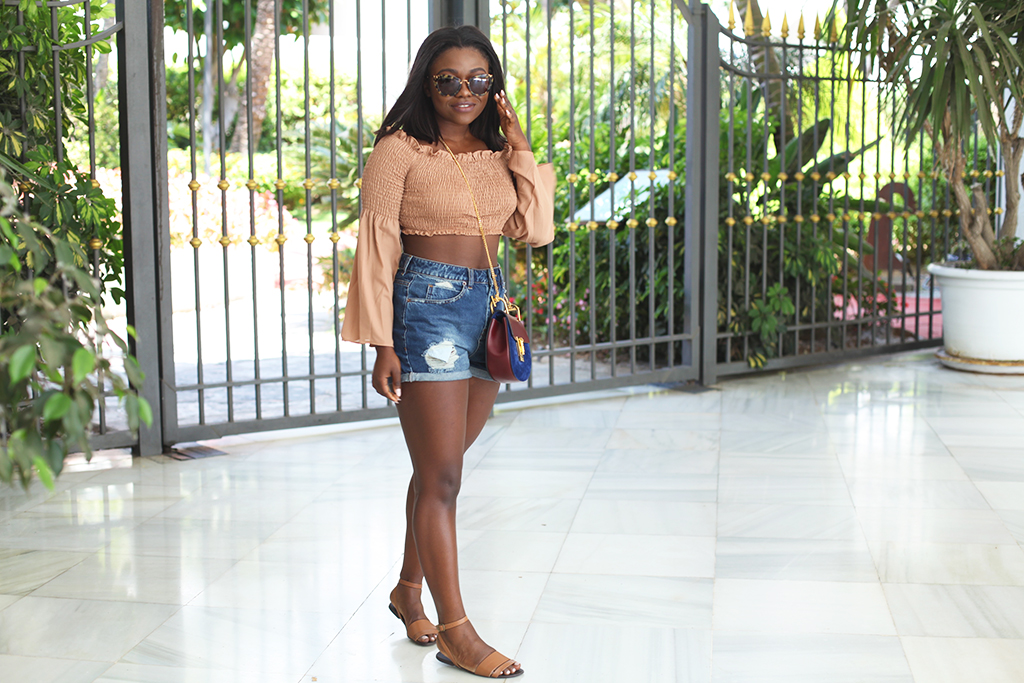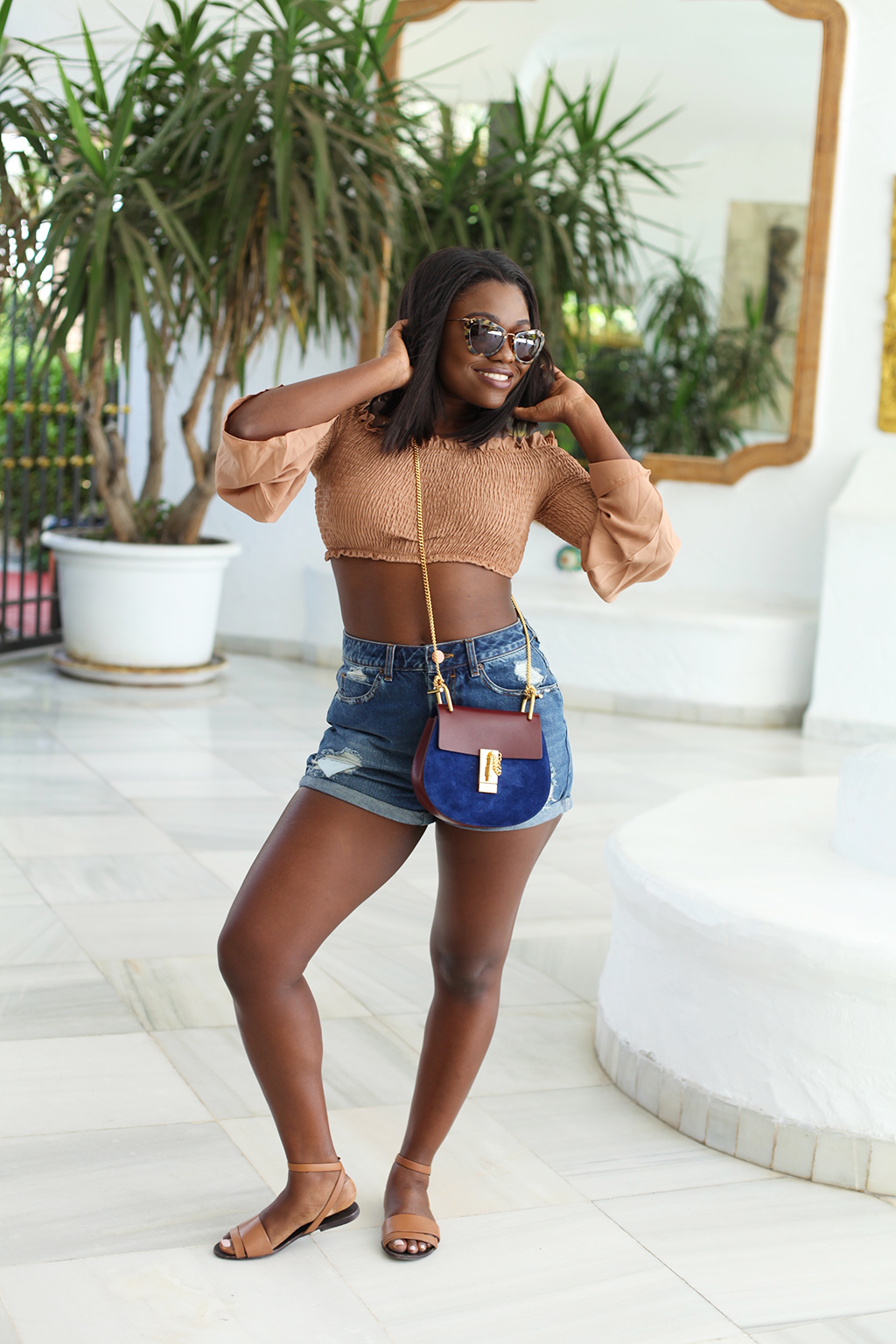 Missguided Off The Shoulder Top
ASOS Shorts
ASOS Sandals (sold out. Mango, ASOS, Prada, Free People)
Chloe Drew Bag
Miu Miu Sunglasses (round frames)

The 70's trend isn't really my thing but there are some pieces that make you reconsider. This off the shoulder top is a cute little summer perfect piece so I had to wear it in Marbella. These photos were taken just after breakfast in Marbella at this amazing spot called Pan Y Mermelada that we visited almost everyday. This is my mood just after pancakes- only food can get me this excited.
I have so many photos to share with you guys, stay tuned! I'm going to start sending out newsletters so that you never miss a post or any information about where I am and what I'm up to. Sign up just under the slideshow header above.
It's been crazy hot the past few days in London. I love the heat but gosh, I need an AC. Hope you're all having a fabulous summer!