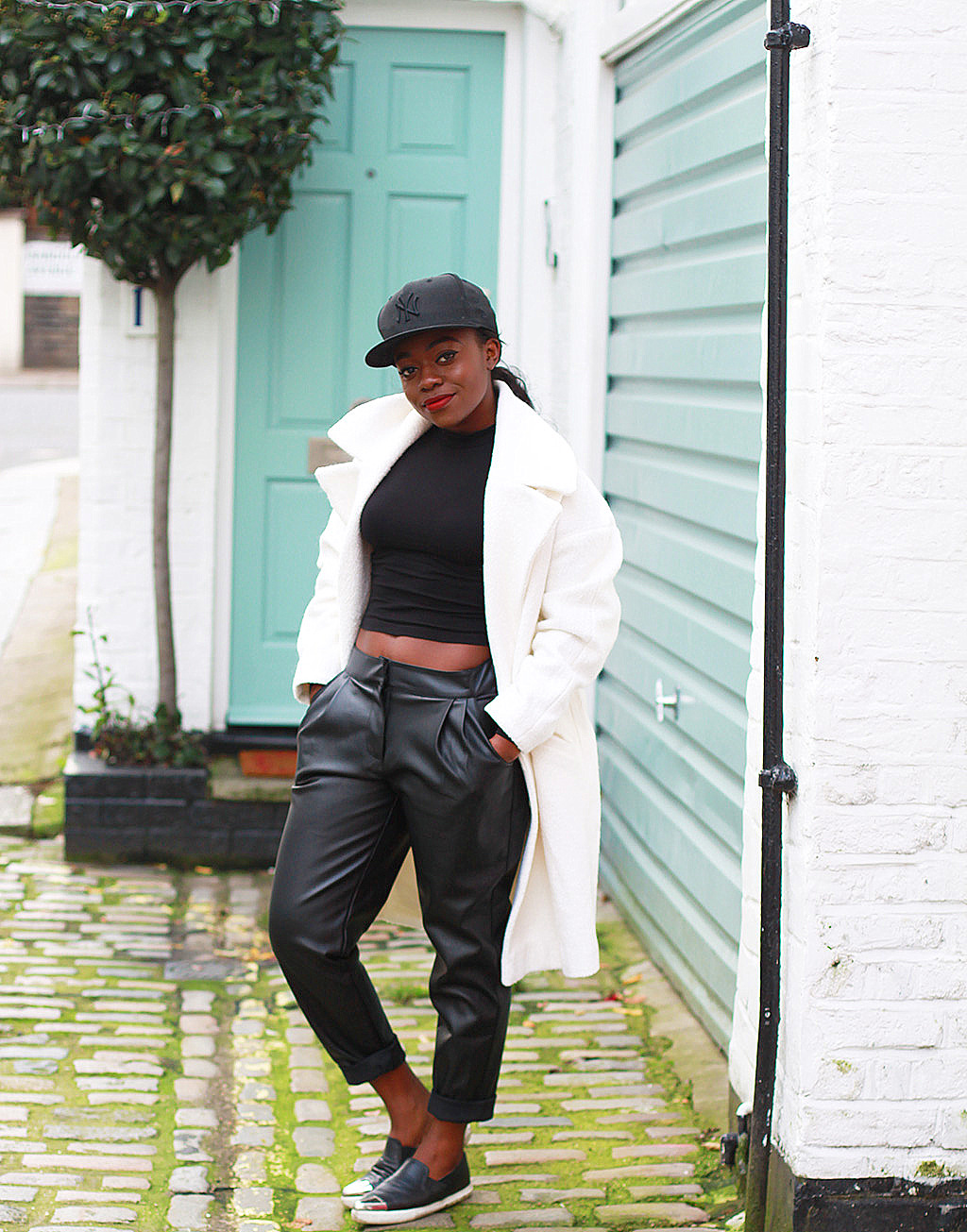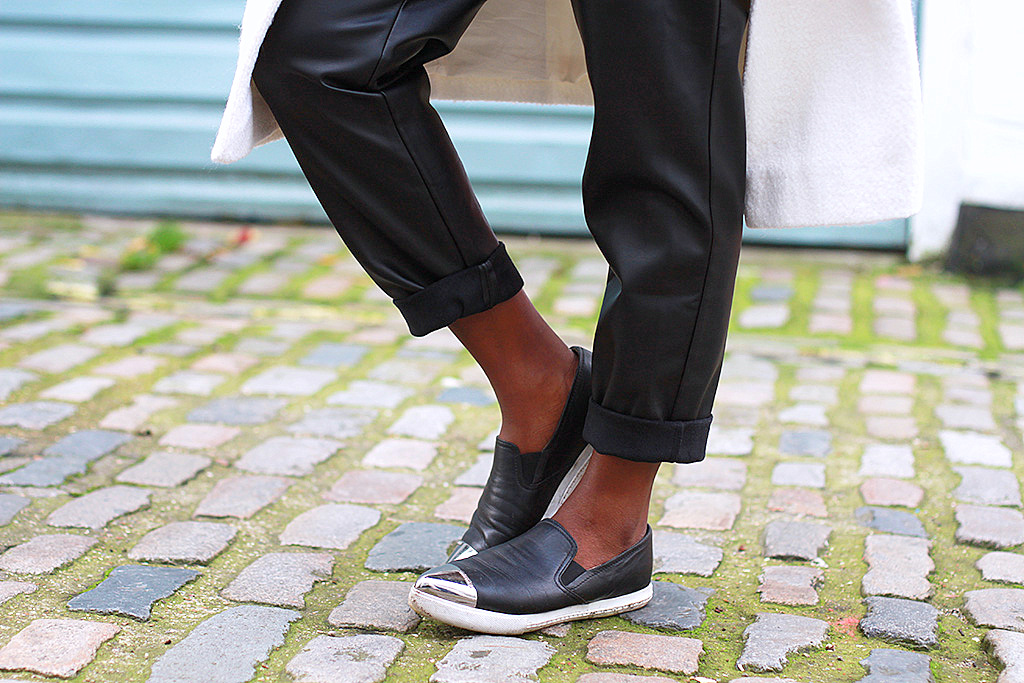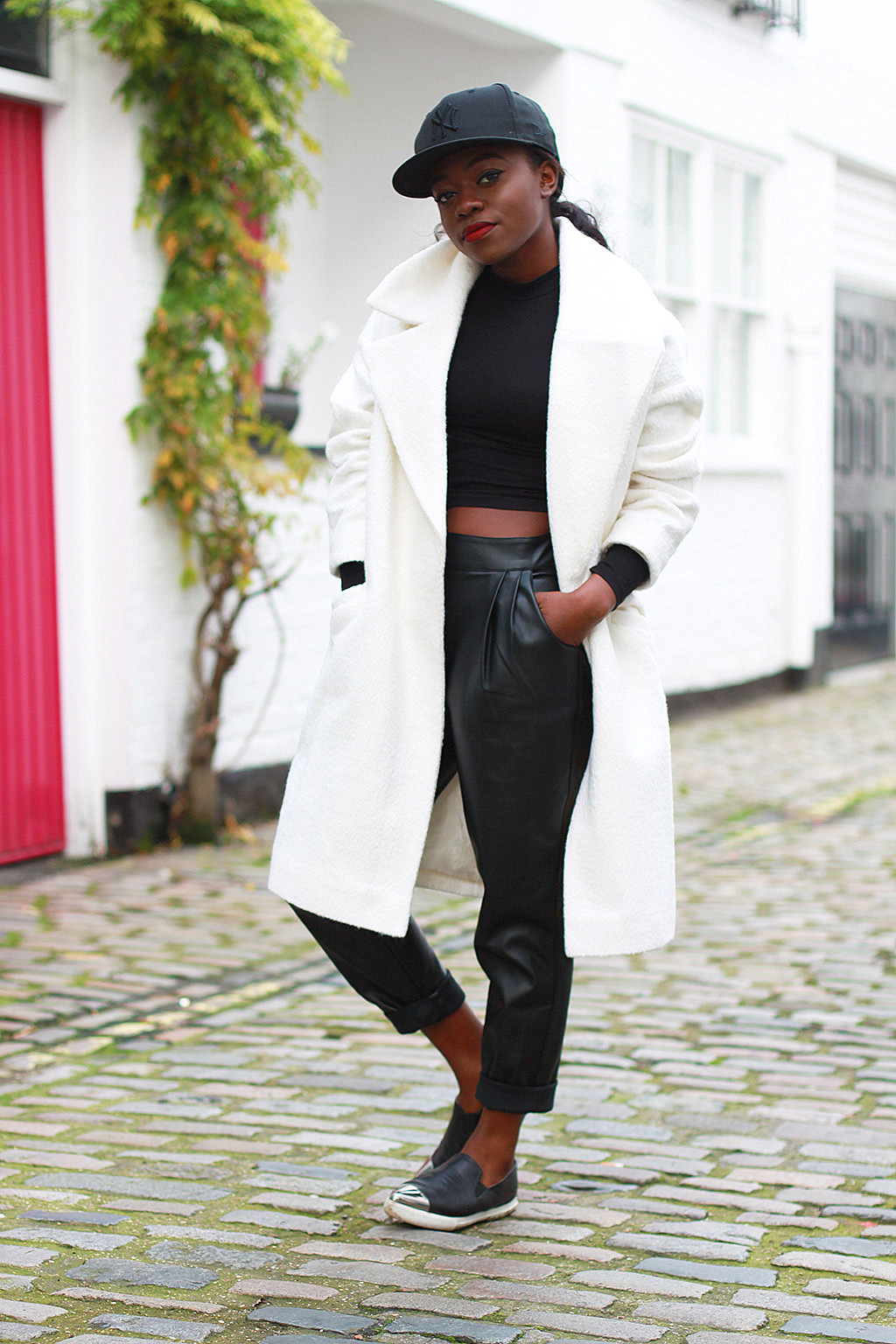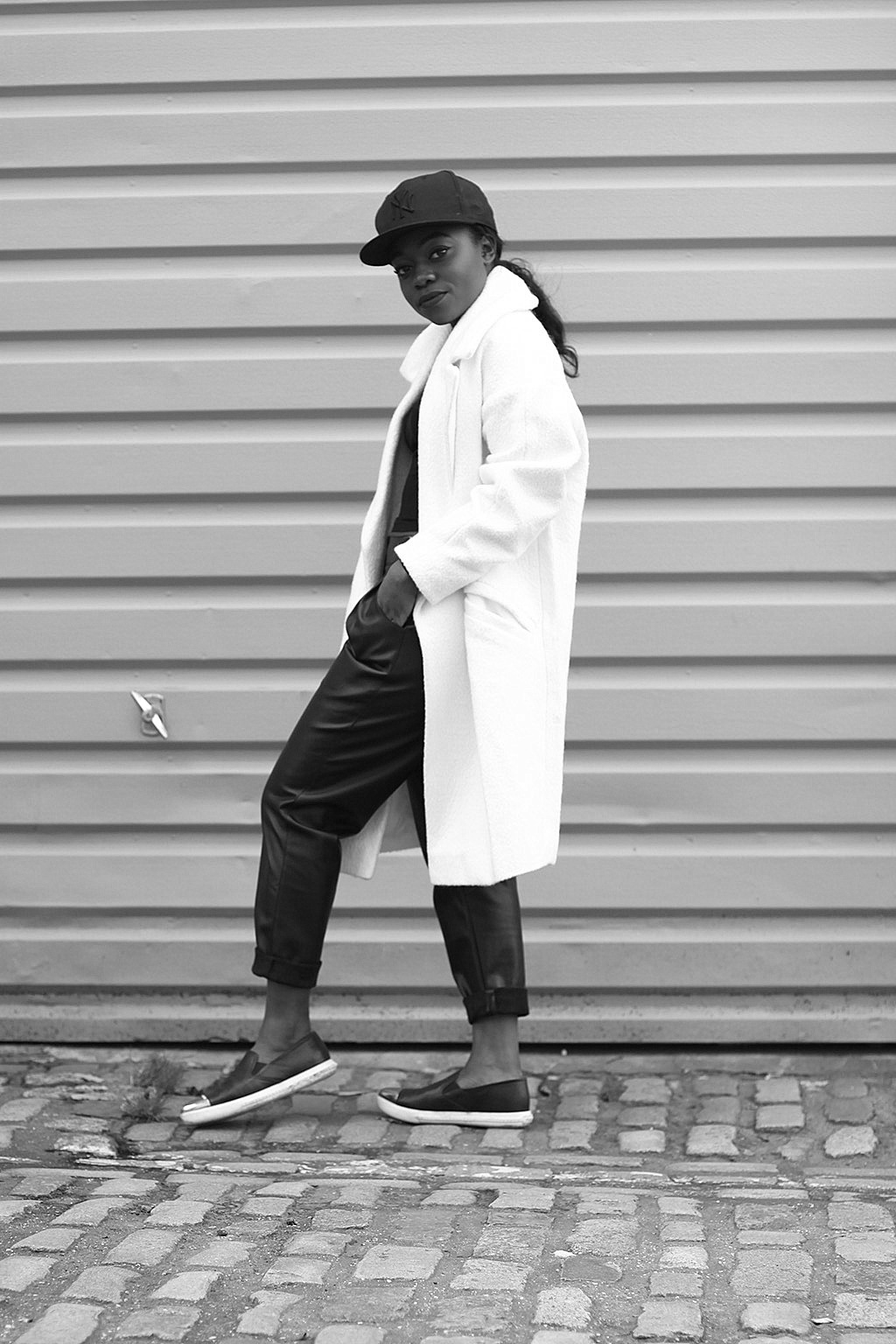 New Era Hat, ASOS Turtleneck Crop, Leather Trousers, Miu Miu Skate Shoes, ASOS Coat (on sale)
Every Fashion Week, we see hundreds of models walk the runway in clothes that will never look as good on us. But that's okay. Because most of the outfits, we would never even wear anyway. The real issue is how the models look off the runway as they sprint from show to show. What we know as Off Duty. For example, this outfit on Chanel Iman.
These are the outfits that are most tempting to replicate- it's just an over-sized tee, cut-off denim shorts, a seemingly unnecessary but so necessary check shirt tied around the hips, knee high boots and large black sunglasses. It looks so simple- these are items that we own and how difficult can it really be to look effortless? Well, it is. For Chanel, she probably just pulled each item out of her closet and settled on this outfit; only changing converses to knee-high boots for a cooler look. We non-models will never look as cool as she does in this outfit.
Firstly, we will spend an hour infront of the mirror trying to replicate the look which will undoubtedly suck all the fun out of it. And when we're done trying, we will sink to the floor accepting that 'Off Duty' is only for models and 'Casual' is for civilians.
Imagine Chanel Iman in this outfit I'm wearing. How bomb would she look?! It's okay, that's life.