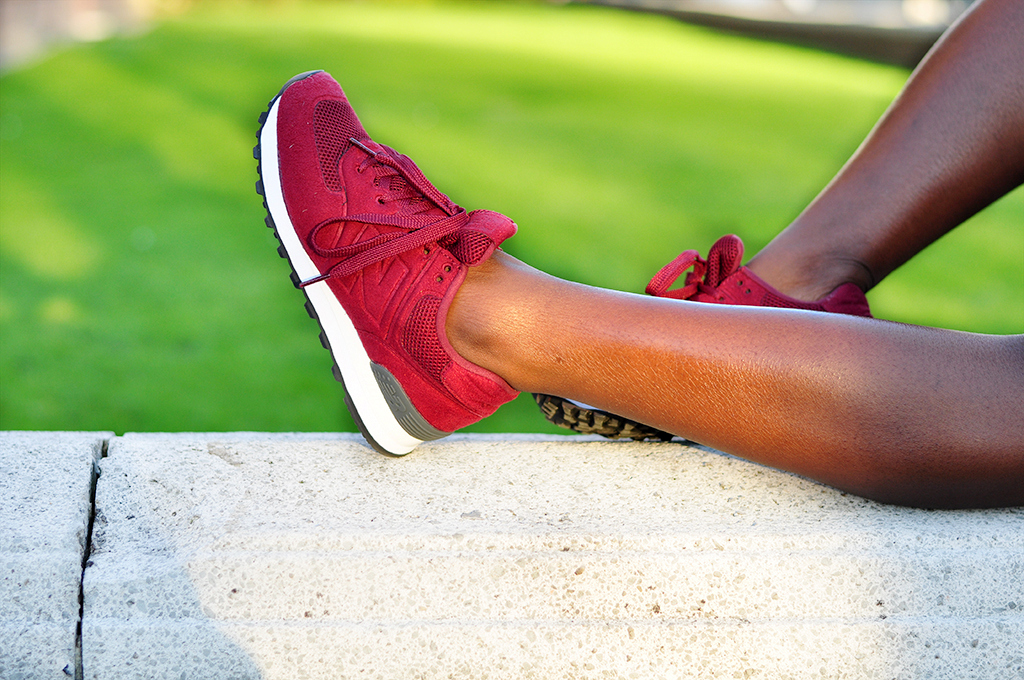 Mango jumper, H&M Skirt (similar), New Era Beanie, New Balance trainers
Thank you so much for your feedback on my last post. It makes my life when I ask a question and get answers, I've taken it all in and you'll see all the posts requested for on the blog in the coming months. I'm planning posts on photography tips, letting you know more about me and my life, my hair and my workout routine. Anything else? Regarding the request for my wishlist, there's a 'shop' tab at the top of the blog which is packed with items that I love and constantly updated so it pretty much serves as a wishlist.
H&M has been doing so well recently. I love this super cute skirt that I bought from there. I added a little playful twist with New Balance trainers which seem to have become a fashion darling overnight despite the fact that they've been around for ages. I actually used to turn my nose up at them and only recently decided that I couldn't resist. Ofcourse, I went for my favourite colour- burgundy.
Speaking of trainers, have you guys heard of The Colour Run? Read up on it. It's the happiest 5,000km run in the world. Tickets are on sale slightly discounted here and I've bought mine. It looks like so much fun! If you're in London on June 1st, you should join the fun and we should totally run it together. I've managed to convince a few friends who were not horrified about having paint splashed all over them to do it with me so please join us! There are also a few other locations like Brighton, Sunderland, Belfast, Birmingham and Manchester running on different dates. I think it's the perfect fitness motivation and a good target to aim towards especially if you're currently not doing any exercise at all. Plus, it just looks like some good old childish fun which really is what motivates me to do it to be honest.