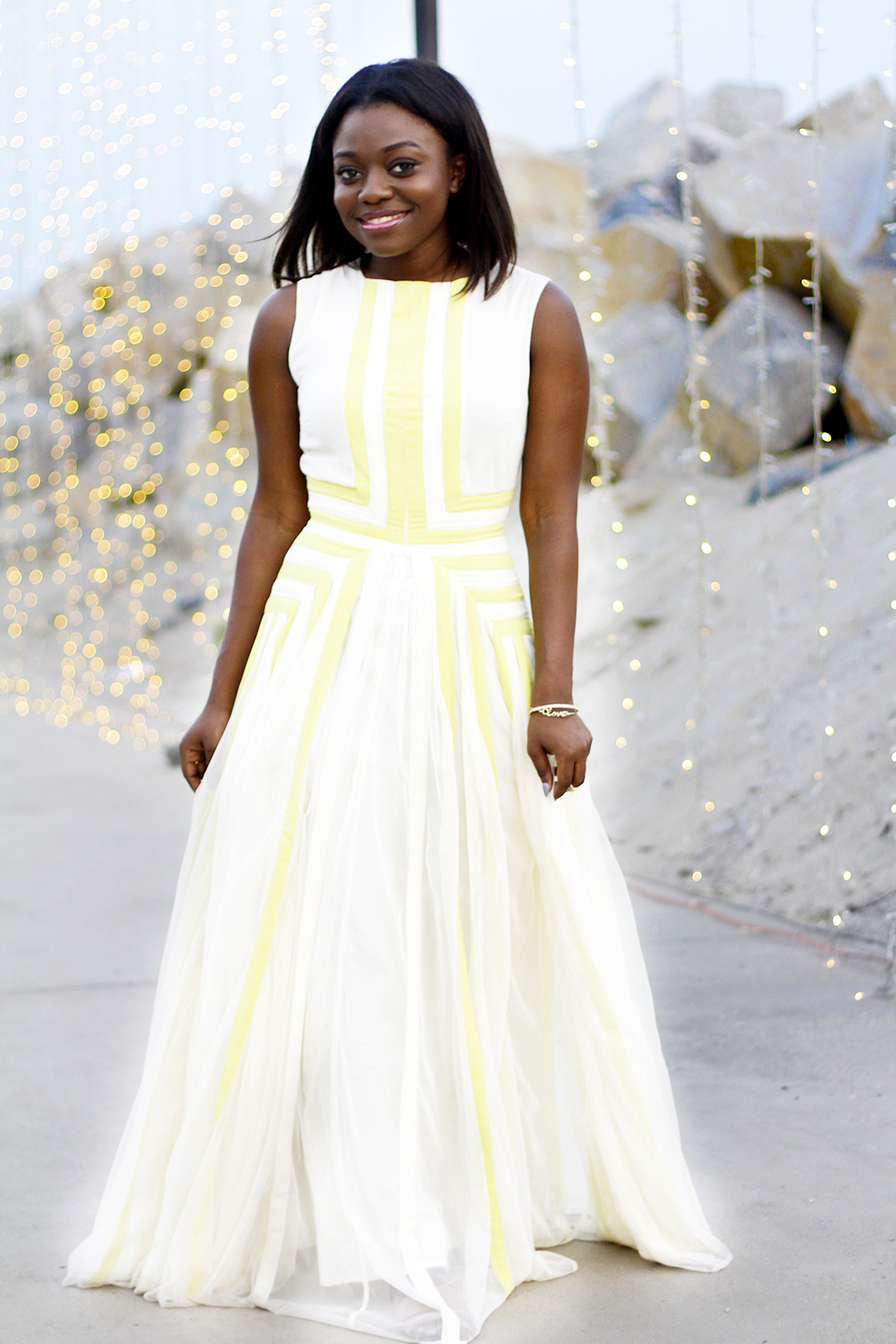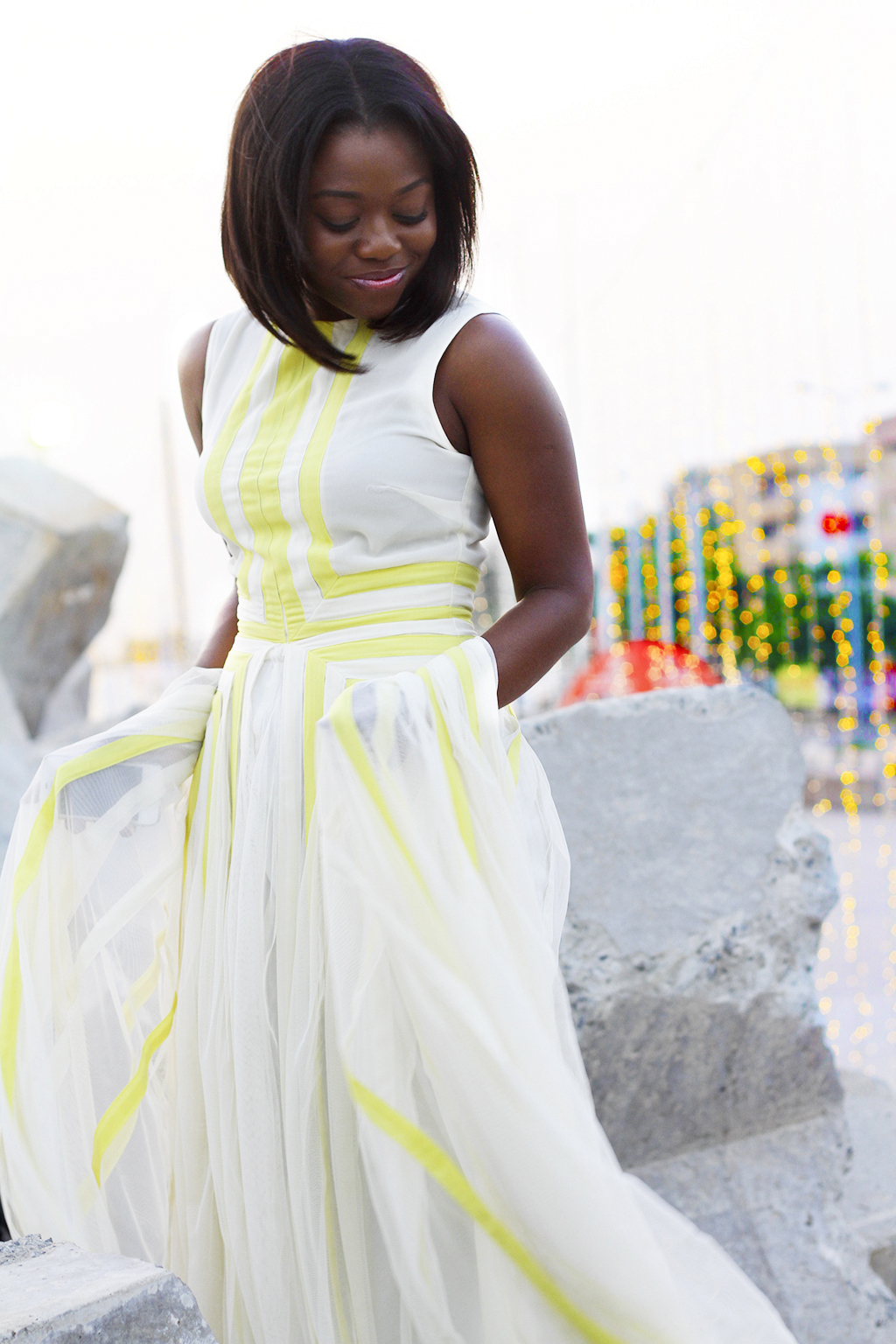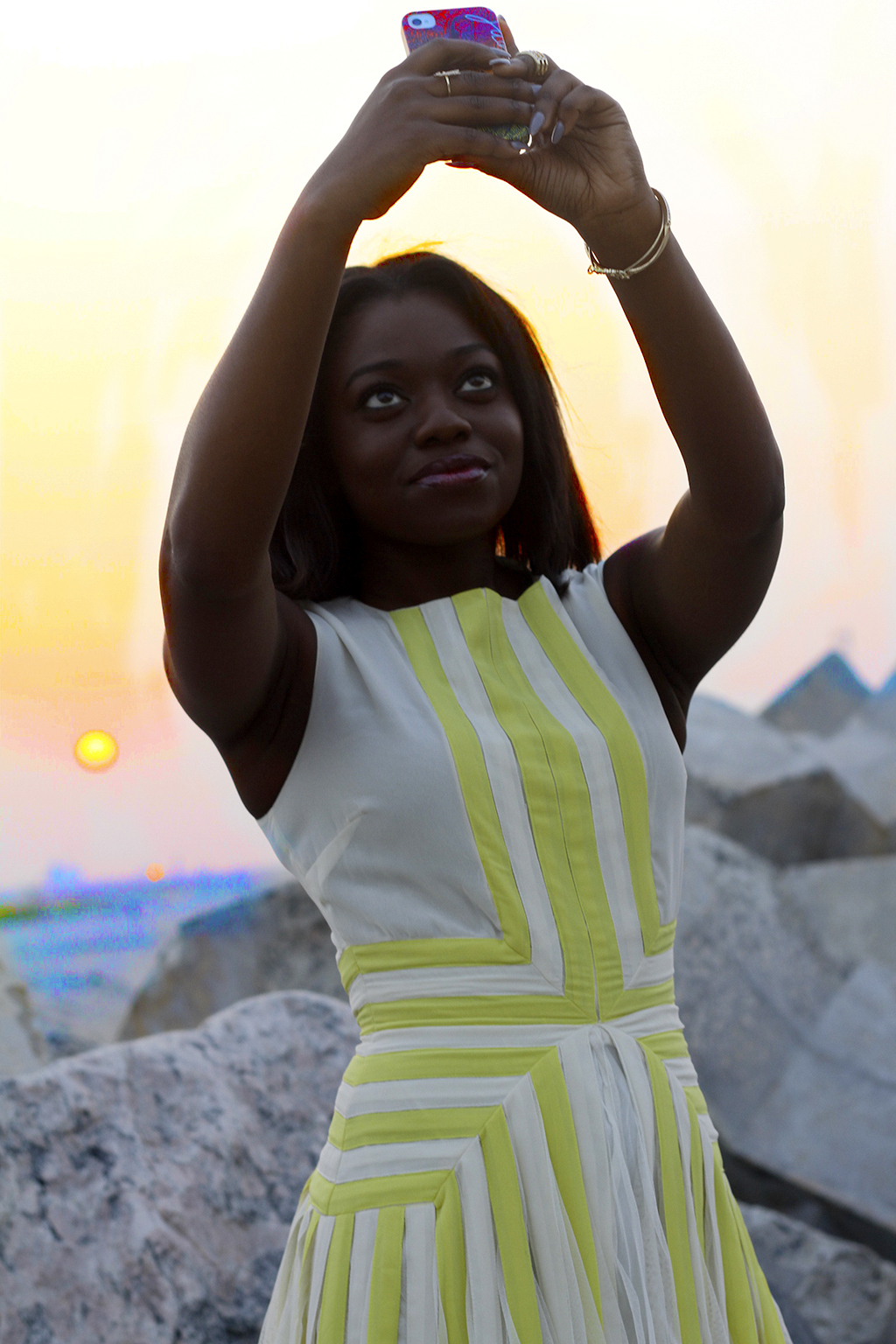 This is the very last of my Lagos updates which were shot at the notorious Bar Beach. I actually didn't realize when I drove down there to take these photos that it's all been filled with sand now and that standing on or crossing these rocks is considered trespassing.
There we were shooting my photos; skiving over rocks, trying and failing to get the gorgeous sunset in the pictures, when a soldier comes charging towards us threatening to seize our camera. I love how a lot of Nigerian men are just so easy to get your way with- all you need to do is massage their ego . A couple minutes of this soldier barking at us followed by me batting my eyelids and replying 'oga, calm down, please sir. We're just playing. We just want to get some nice pictures. We know you're a very powerful man, please just allow us' and he finally let us take the pictures. About 5 other men approached us with the same supposed anger so I repeated those exact words each time. By the time we were finished, they were telling me how to pose and laughing with me.
If only everyone was just so simplistic? Lol.
P.S Molly Goddard is one to watch. A recent Central Saint Martins graduate, she collaborated with ASOS last spring and put out some gorgeous dresses which didn't last long before selling out on the website.