I find dresses to be the absolute hardest thing to shop for. It's just really difficult to find cute dresses that fit within my budget. And I just generally hate having to comb through a million and one sites and end up frustrated, choosing to just settle for a jumpsuit.

I discovered Lyst during one of many such frustrating moments and decided to partner with them to share the necessary news. Gosh, it makes life so much easier! It's like shopping every single online shopping destination and brick-and-mortar store, from one website. Search by item, retailer, style, price range, sale, designer, fabric, the list is endless. Store your wishlists on Lyst and set up your notifications such that they let you know when an item you wishlisted goes on sale. It's just so handy.

I put together five different looks that I'm wishlysting- there really is a dress for every occasion on this site.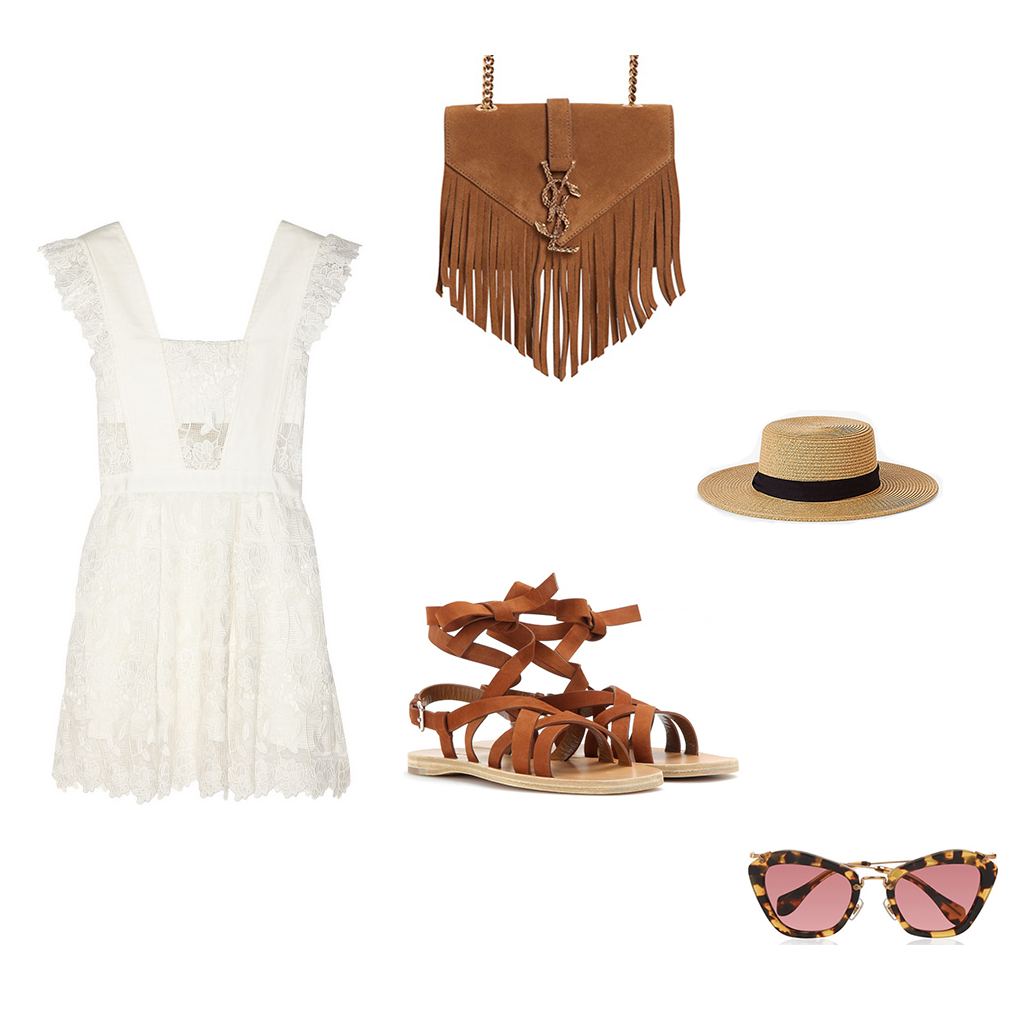 Self-Portrait Dress, Saint Laurent Bag, Miu Miu sandals (on sale), Miu Miu Sunglasses, Express Hat
I wish I had this outfit packed in my suitcase for Marrakech this weekend. Perfect for those old town; desert; safari; endless summer vibes.
M Missoni Dress, Kurt Geiger Boots, Prada Sunglasses, JW Anderson Bracelet, Saint Laurent Bag
I'm just waiting for these boots to go on sale before I take the plunge.  Of course, I set it up so that I get the notification from Lyst. Perfect outfit for date night, sunday brunch, or generally just waking up with the desire to be cute.
Self-Portrait Dress, Stella McCartney Elyse Boots, M2 Malettier Bag
You know I love these shoes to no end. I saw Sandra of 5inch and Up style this dress with them and I just think it's a brilliant look. I would even go as far as to say that it is wedding guest appropriate. But then again you know I've never been the most proper person.
Marques Almeida Dress, Saint Laurent Bag, H&M Suede Boots
I am so very into everything Marques Almeida at the moment. There are so many different cool ways you could style this dress, but I'm very into the whole fringe and tan suede thing as you will find evident in my Morocco looks this weekend if you follow me on Instagram.
Self-Portrait Dress, Gianvito Rossi Heels,Tom Ford Bag
 My favourite colour in the world. You know this is me all day- it's such a rich colour with makes head-to-toe burgundy looks perfect.
Facebook | Twitter | Pinterest | Instagram | Tumblr | Youtube
Follow me on twitter, and ask me anything.