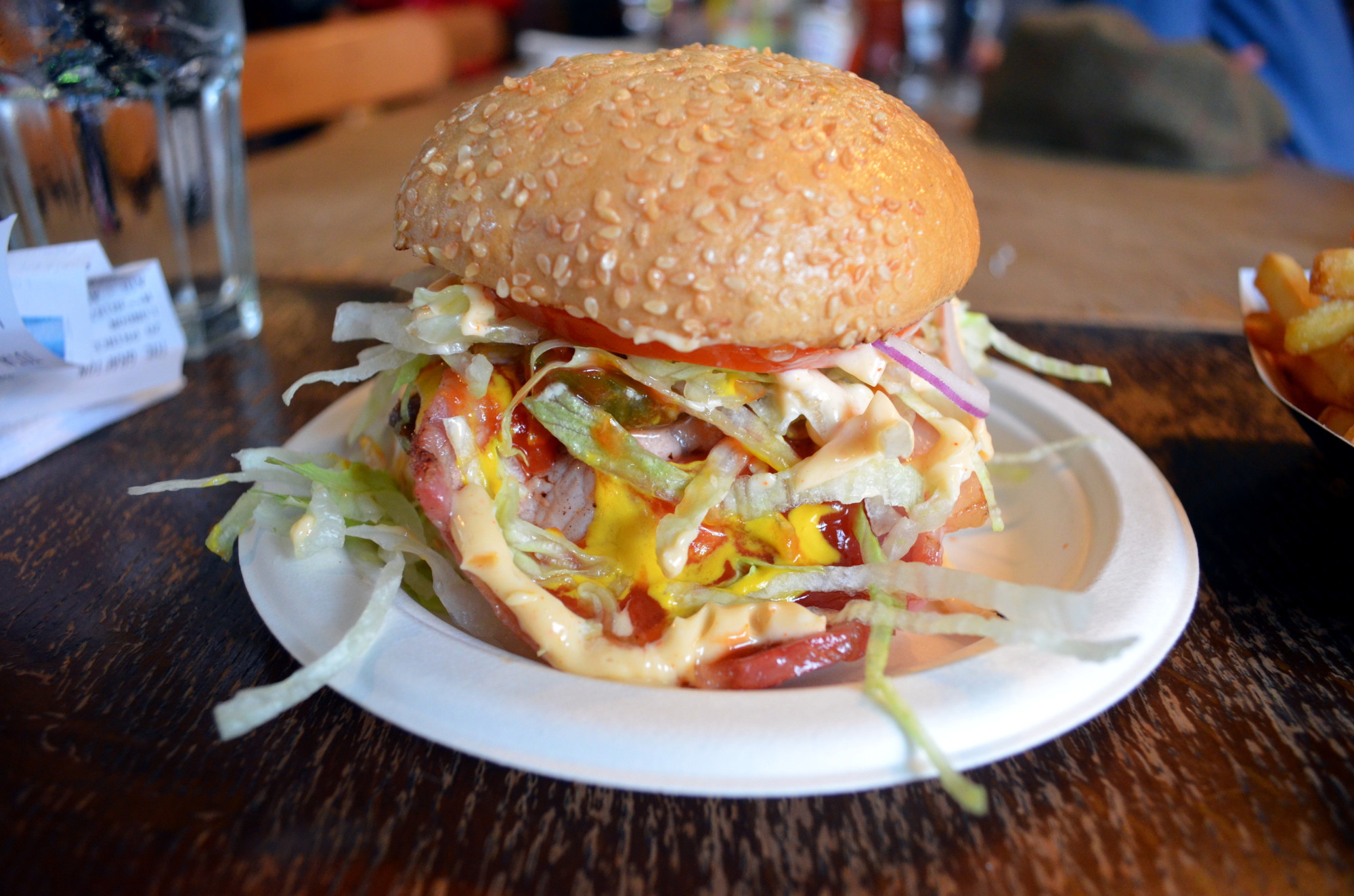 This is the first in a series of posts which are going to become a more permanent fixture on MM. I take it upon myself to find the best burger in London. Who knows, I might even extend it to the best burger in the world and make sure I eat a burger in every country I go to. Guys, I'm here to save you the misfortune of eating bad burgers. Eating unnecessary calories (i.e burgers that weren't worth it) is one of my pet peeves and eating burgers is one of my favourite things. So, I'm off to find the best burger in London in order to save you and I a lifetime of eating bad burgers. It won't be easy, but you've got to kiss a lot of frogs before you find your prince, right?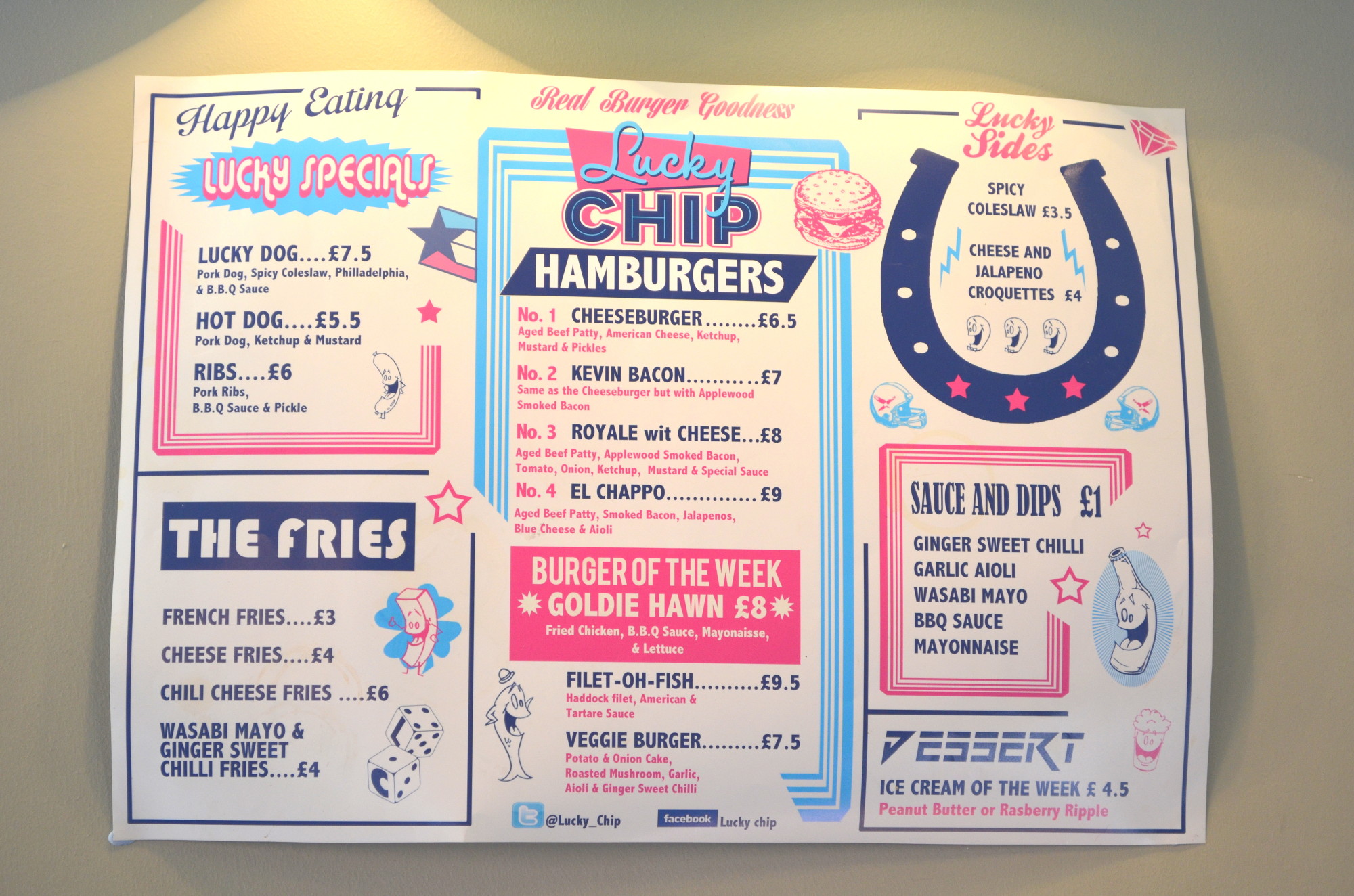 I started off at Lucky Chip because I had heard really good things. I went for a Royale wit Cheese because it sounded fantastic and seeing as I only just watched Pulp Fiction for the first time about three weeks ago, I was very excited by the name. Guys, I was disappointed.

The burger came with part of the bottom bun already soggy. If you're a perpetual burger eater, you'd know that a soggy bun is a no-no. It really was poised for greatness with it's content- aged beef patty, applewood smoked bacon, tomato, onion, ketchup, mustard & special sauce. But, maybe it was all too much because the burger just couldn't hold it's own. What really let me down was the fact that despite it having so much in it, it really lacked taste.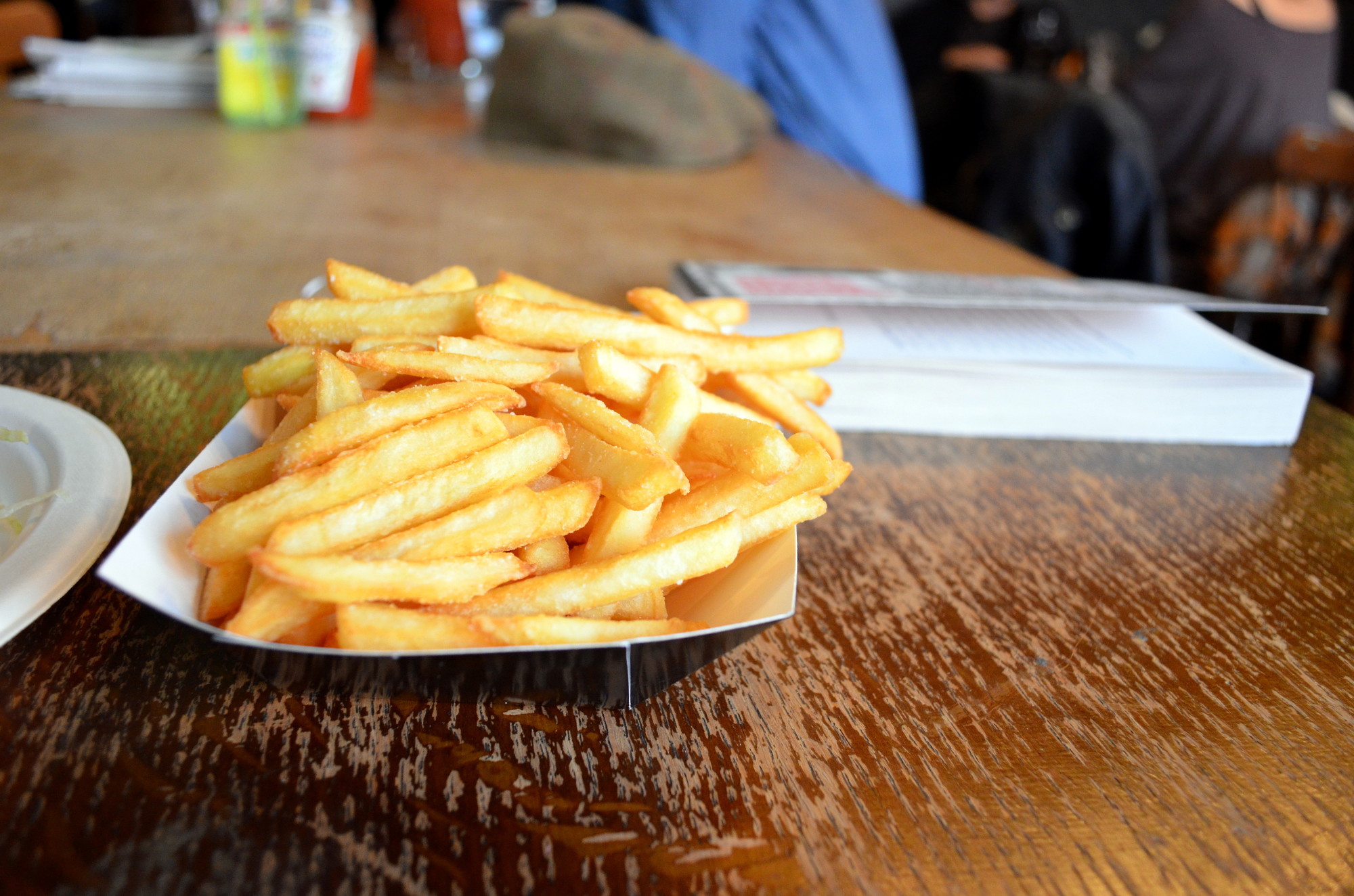 Sadly, I preferred the fries and I'm not that big a fan of fries.
I'd give the Lucky Chip burger a 5/10.
Here's to hoping that it was just a bad day because I really did have high expectations for Lucky Chip. If you decide to give it a try, please make sure to let me know whether it was just a bad day for me. You can find them at The Grafton Arms pub in Kentish Town where they are temporarily residing. For their permanent bases in East London, click here.