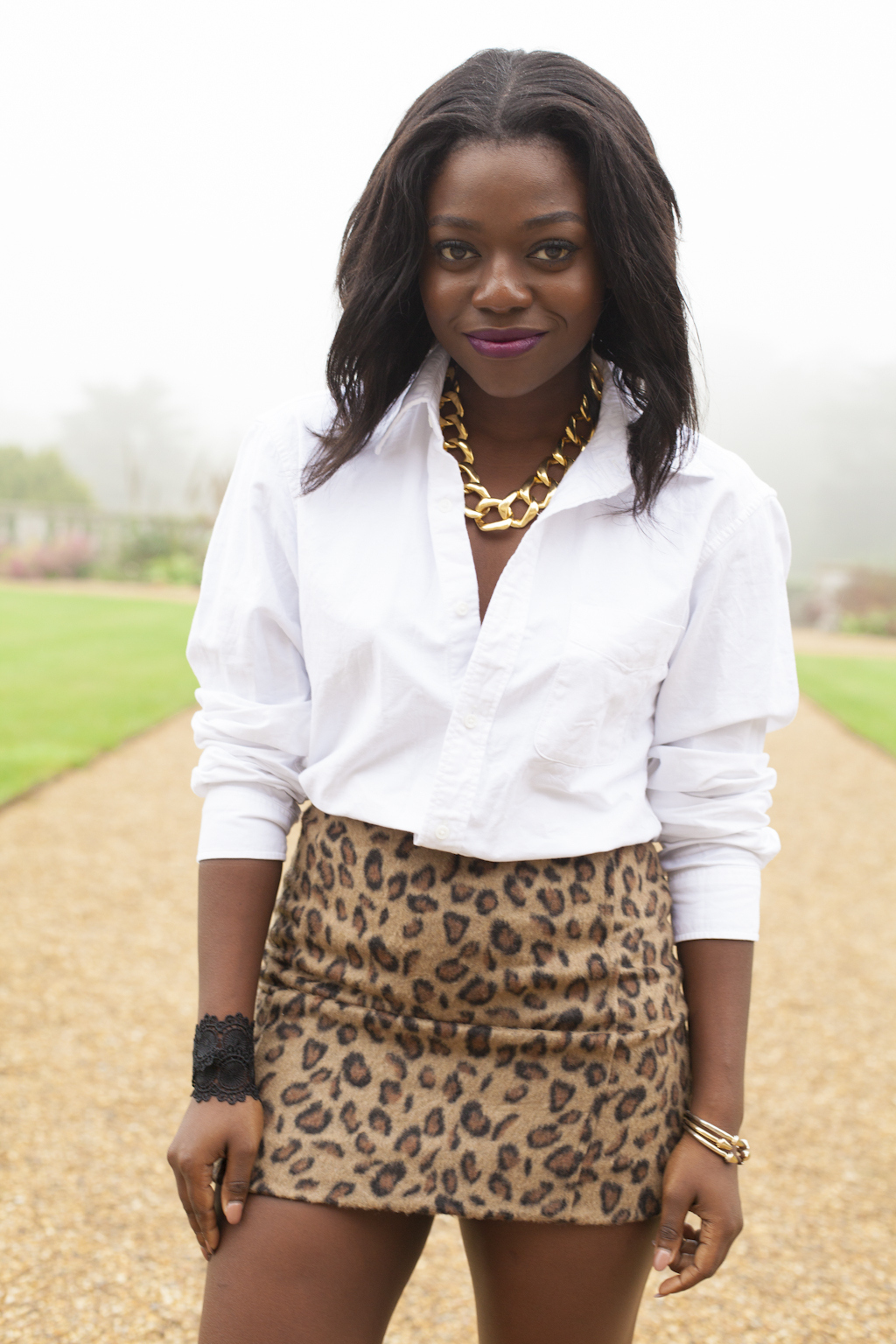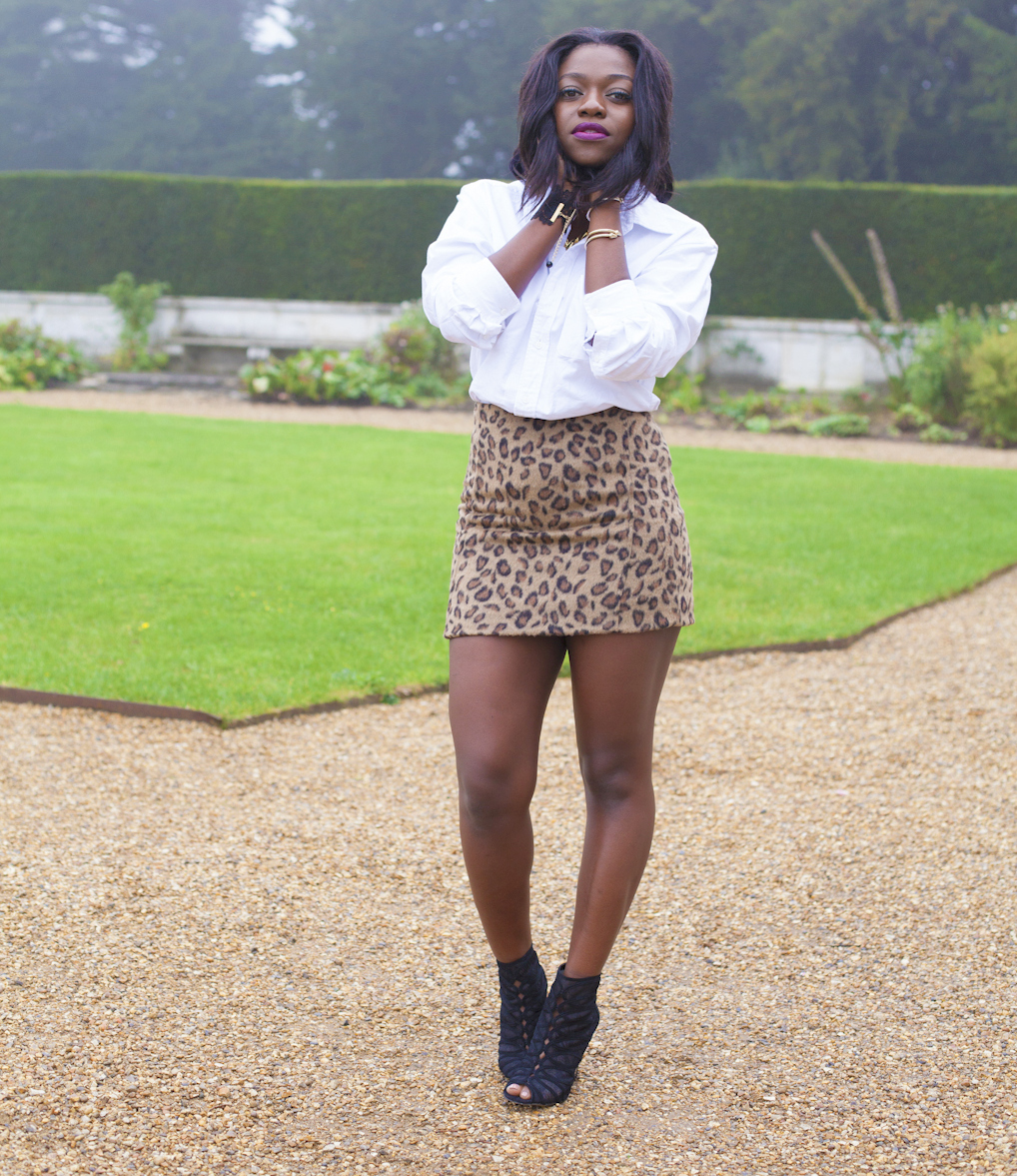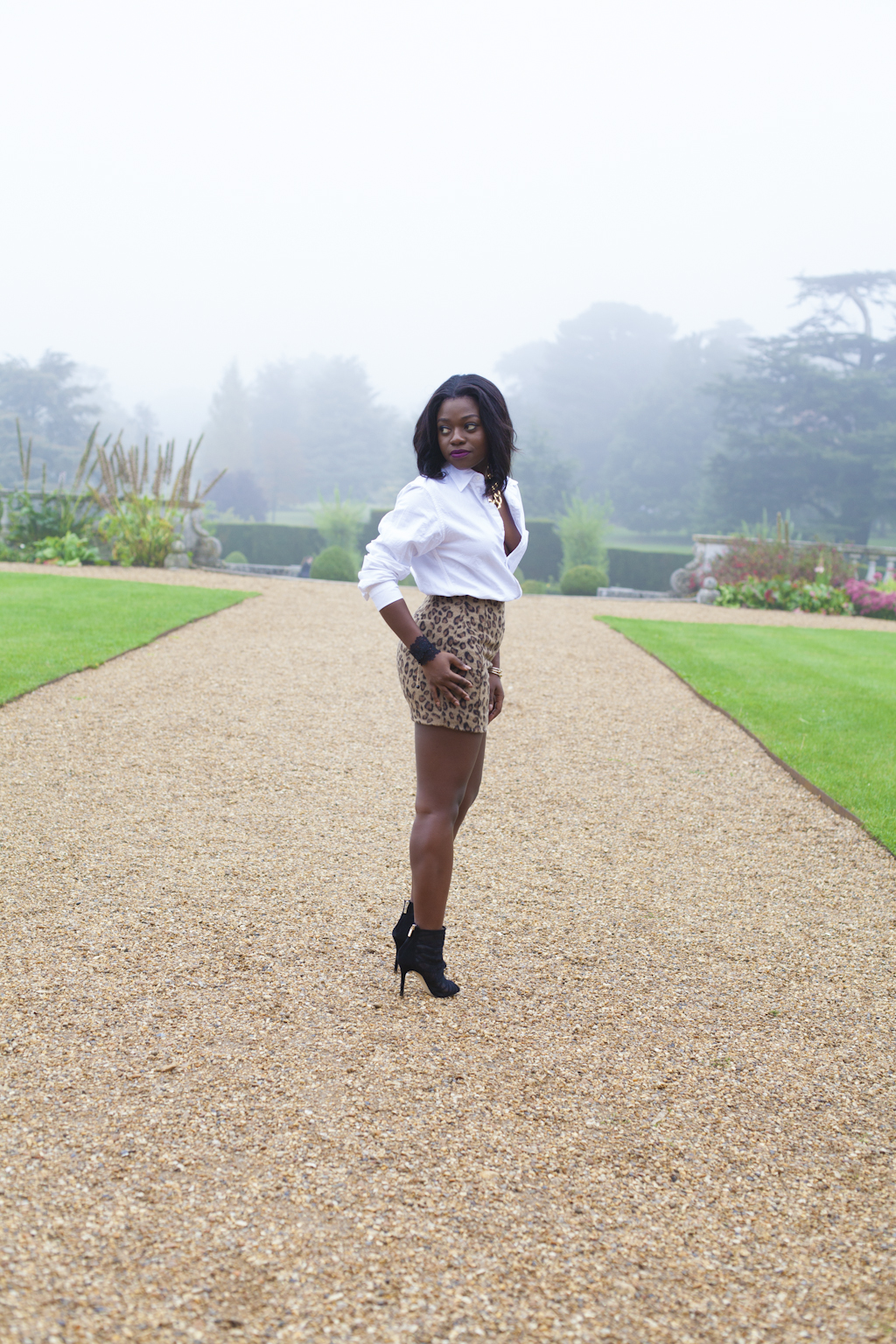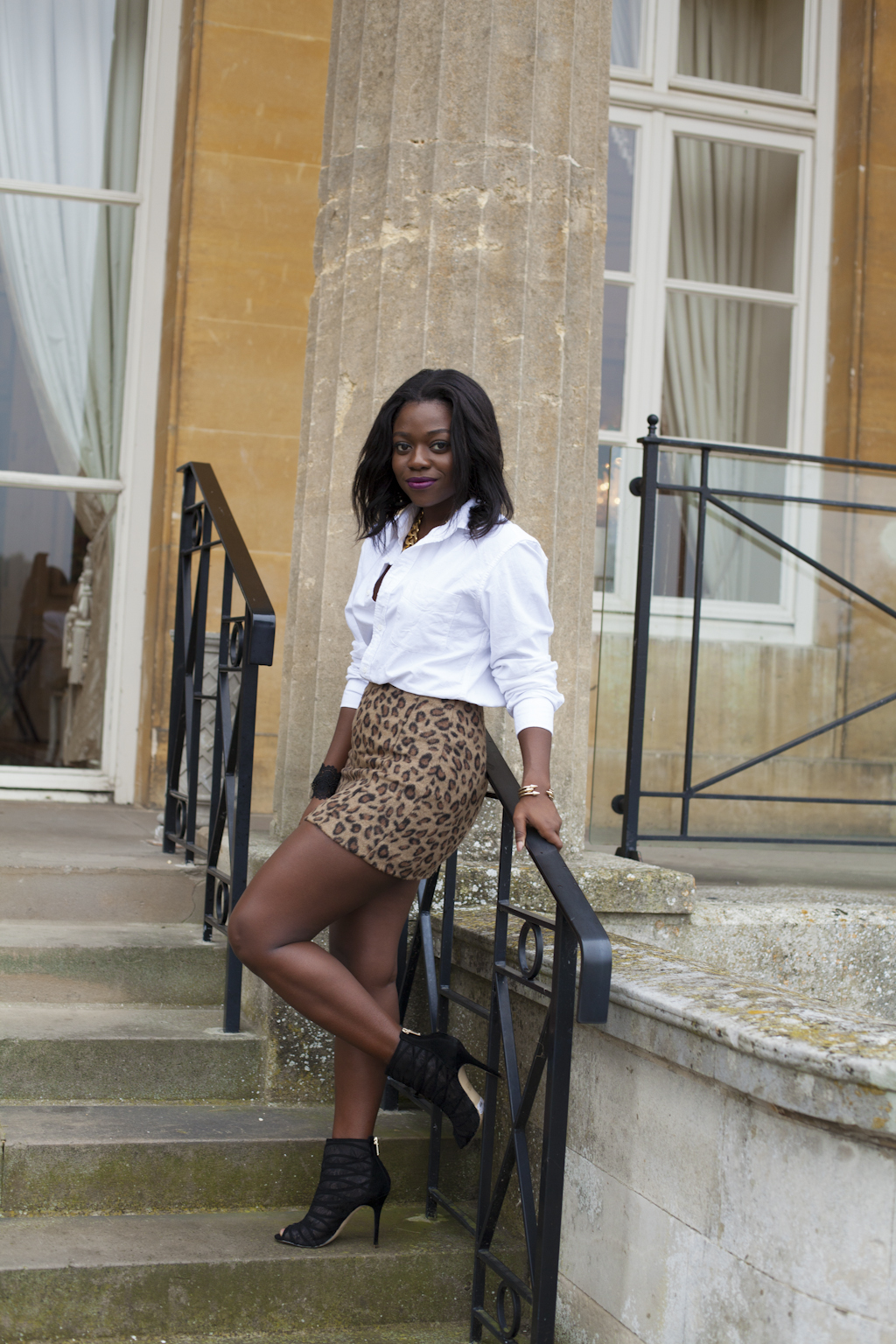 White Shirt, Topshop Leopard Print Skirt, ASOS Gold Chain, Karen Millen Booties
Leopard print has become such a constant staple. I still find it a bit difficult to wear a leopard print coat as it's so full on. So, I channel my feline ambitions through pieces like this Topshop skirt.
I thought I'd dress it up with a white shirt. I'll be wearing it more this winter with black turtlenecks and oversized sweaters.
I'm finally embracing the cold (not like I have any other choice) but I still have a lot of outfits left to post from when it was warm.