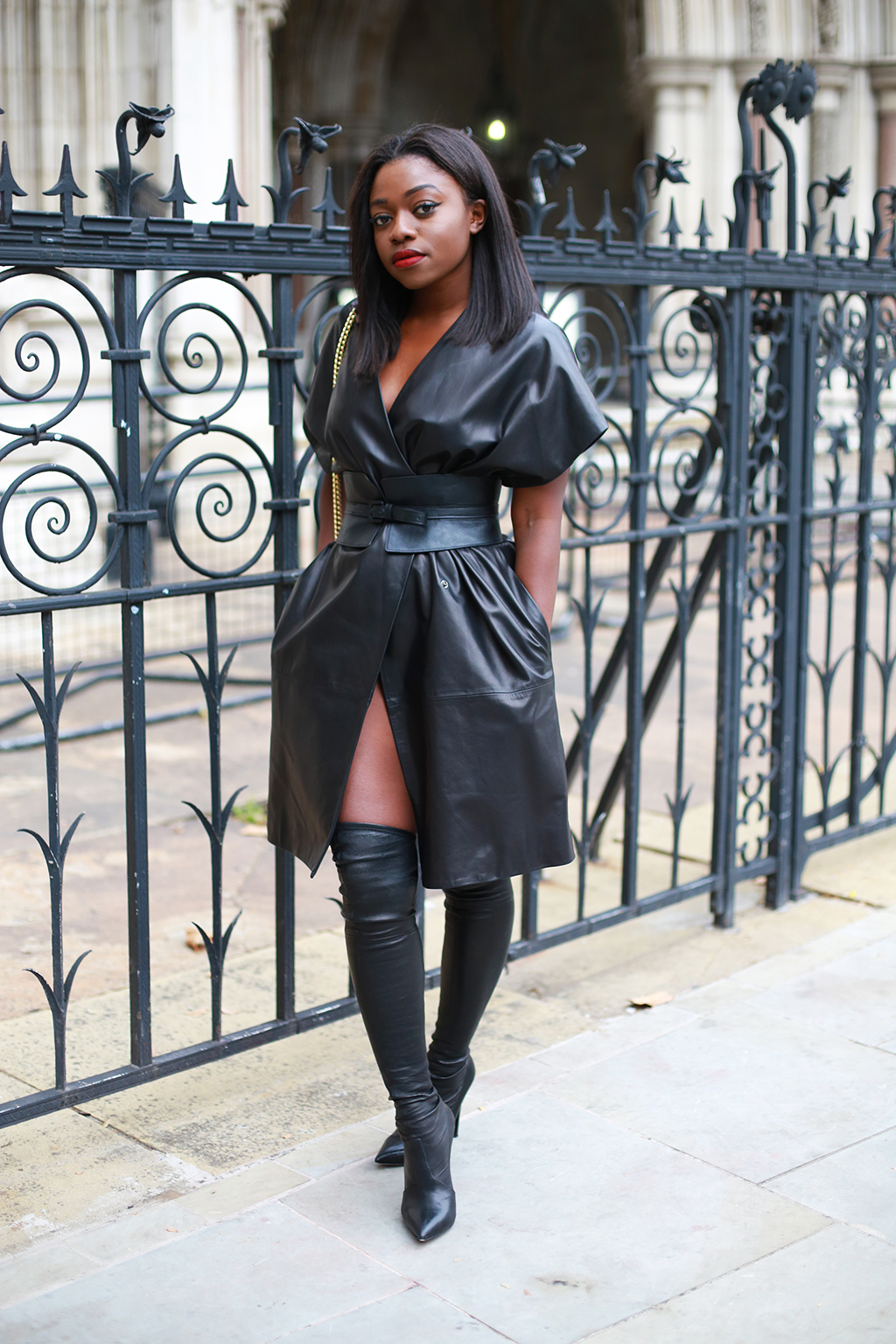 Get The Look
Topshop Leather Kimono Dress (Liz Claiborne| Just Female on ASOS | Adam Lippes)
Casadei Thigh High Boots (Mai Pui Senza | Kurt Geiger | Steve Madden | Strategia)
Louis Vuitton Louise Bag (Saint Laurent | Love Moschino | Rebecca Minkoff)
ASOS Waist Belt
You really can wear anything as long as you wear it with confidence. This outfit would normally just be all the way too much leather, and it is a little tacky- the good kind of tacky, tastefully tacky, but I wear it with so much confidence that you really would struggle to term it tacky. And even if you did, it really wouldn't matter. It's all about owning every bit of it, and loving all of it. I love to embrace the excess and there is so much beauty in every stylish outfit that a person wears with confidence- whether or not it resonates with my own personal style.
Take my friend Freddie of I Go By Frankie for example. Her style is worlds apart from mine, but she owns every inch of her aesthetic so beautifully, and wears it with so much confidence. All I see is a beautiful woman following her own rules and living for her own self.
And you know what? That will never not be gorgeous. It will never not be cooler than regurgitating any trend that came down any runway. Own it guys, own every bit of yourself and your style. Apologise to nobody, even throw up the middle finger if you need to. Okay, I'm kidding. But you get my drift.
Facebook | Twitter | Pinterest | Instagram | Tumblr | Youtube
Follow me on twitter, and ask me anything.