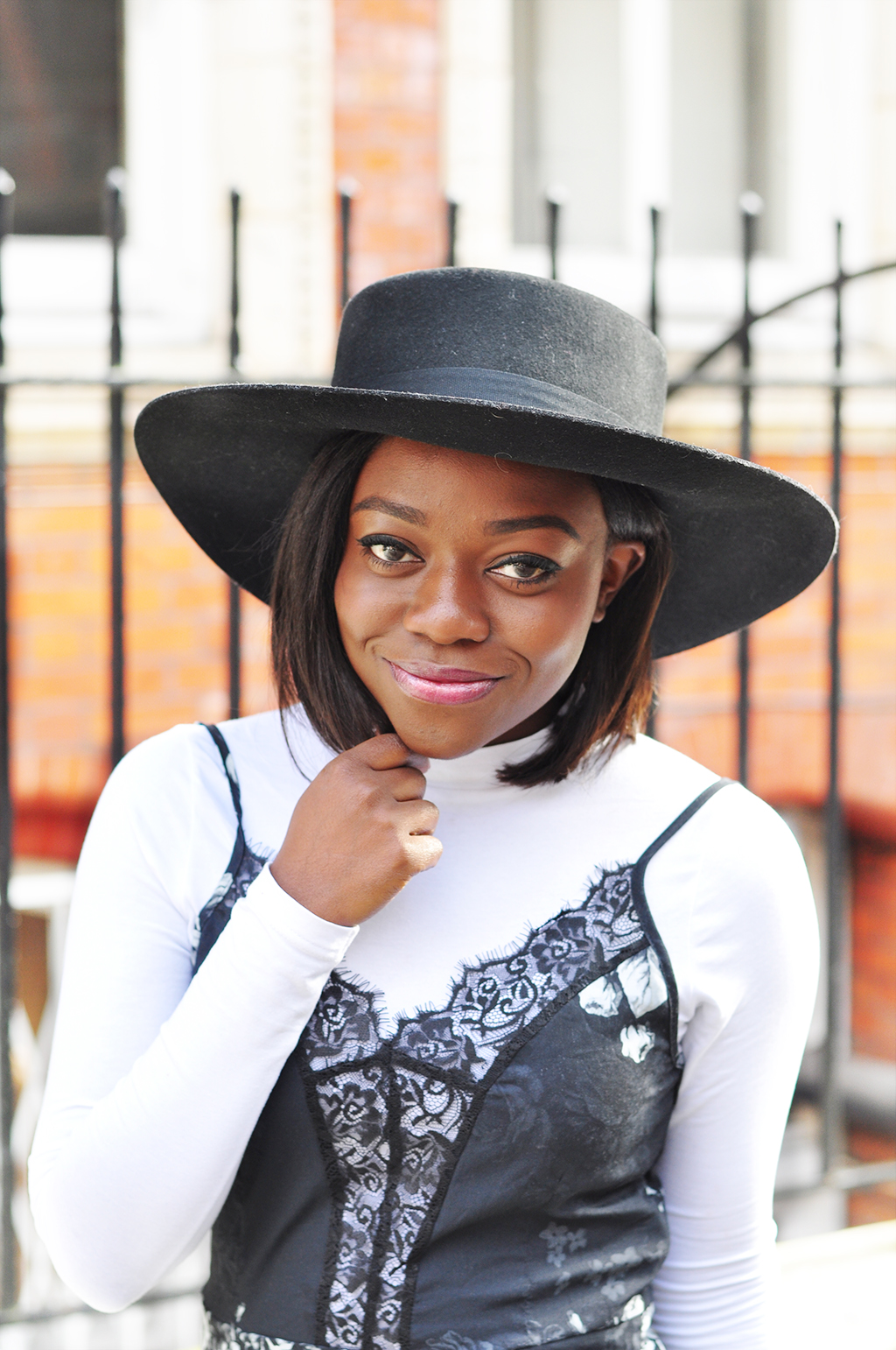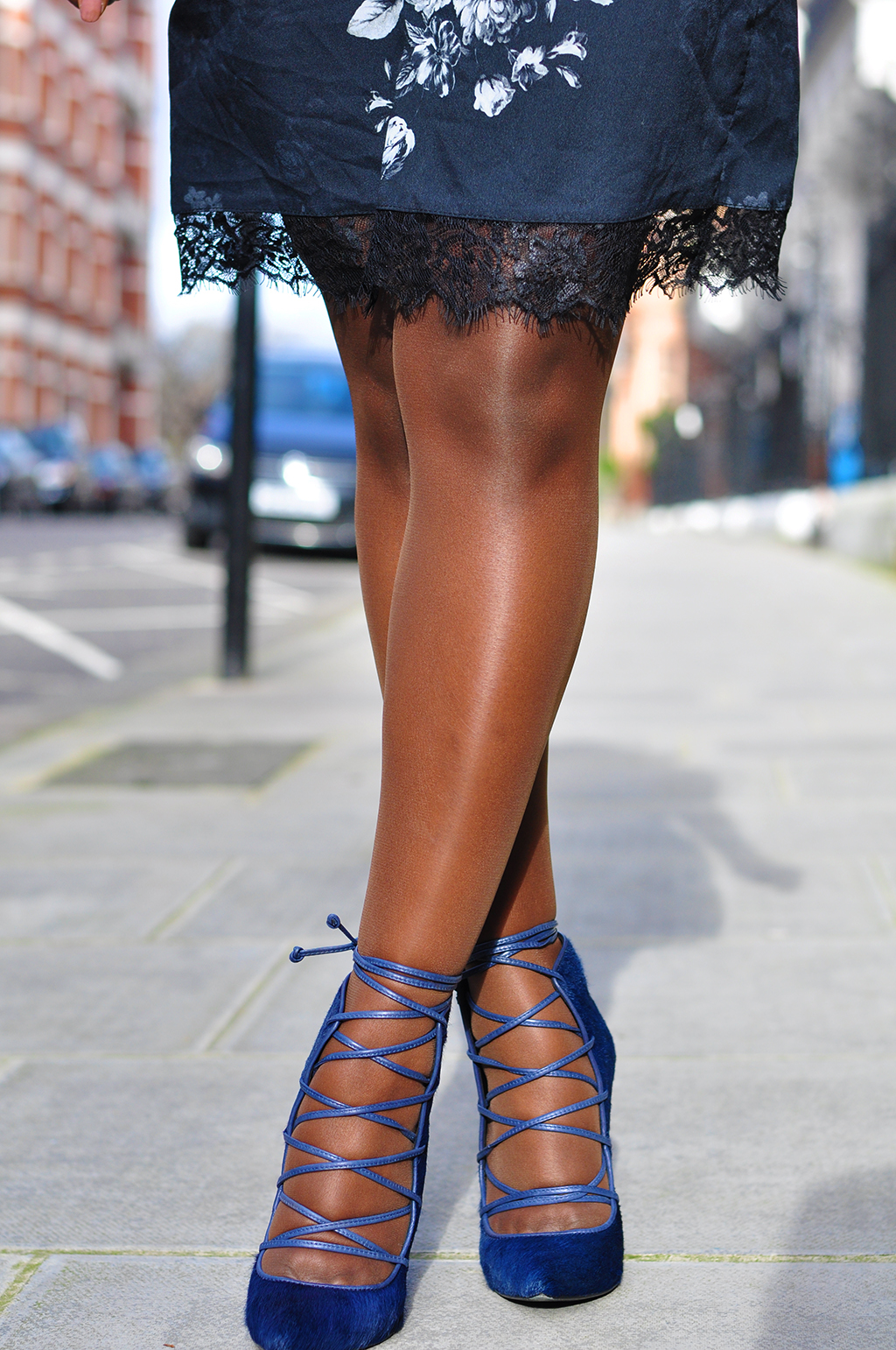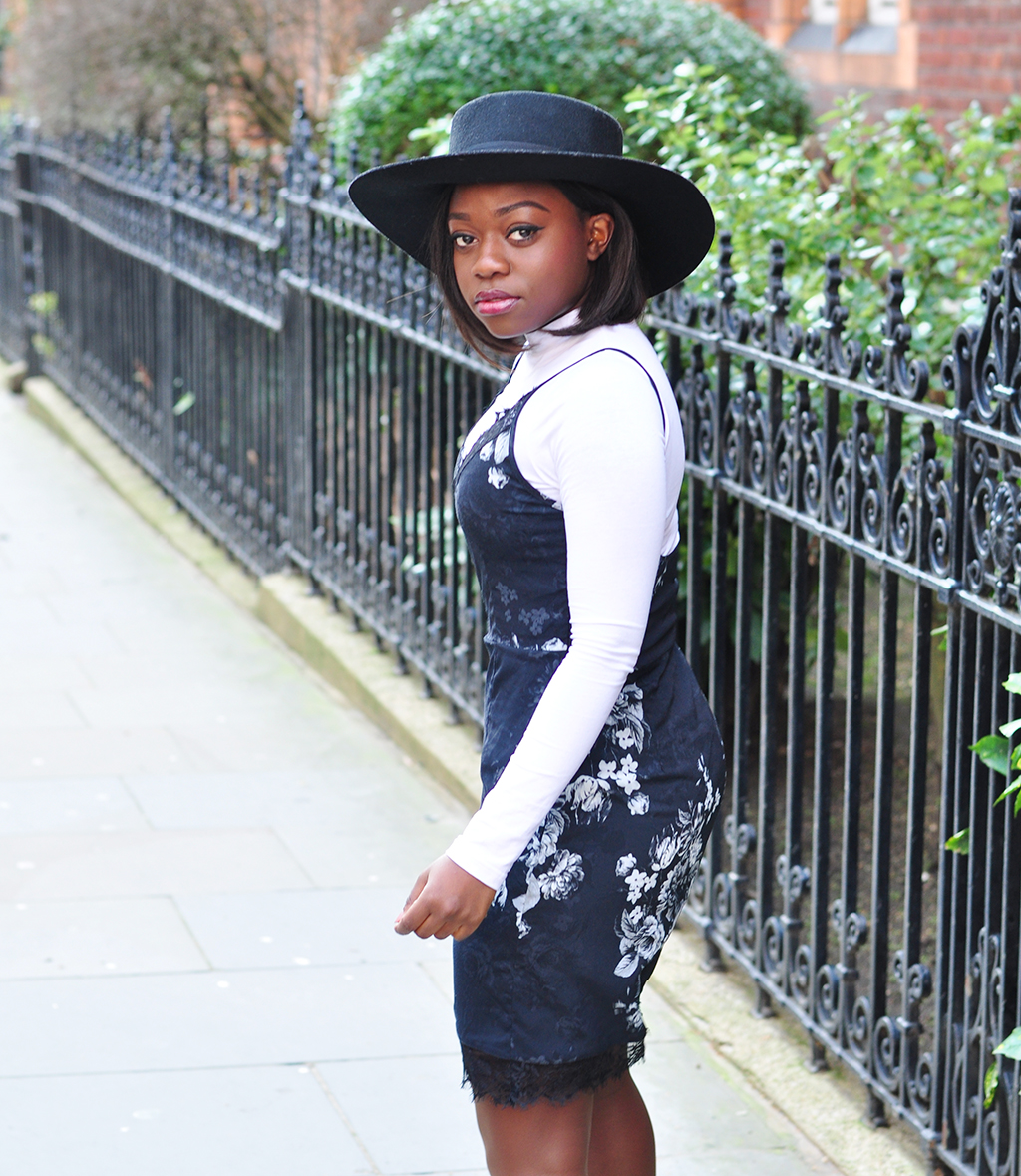 ASOS crop high neck top, Oh My Love Cami Dress, River Island Hat (similar), Schutz Heels (similar), Brun et Noir tights.
Has the world always been so sexual or does the tendency to notice these things just come with age? Sure, sex sells and every situation and event is saturated with the stuff. I feel like good fashion has become less sexual though. Gone are the days of celebrities turning up at the Grammy's with one boob hanging out. Well, except for Miley Cyrus but she doesn't really count.
It has officially been established that really good fashion isn't always sexy. In fact, it hardly is. We're wearing oversized clothing, midi full skirts, skirts over trousers, structured clothing, peplums and generally just really good things like that. Stylish women dress for themselves, for other women, and of course, cool ass men like Kanye West and Riccardo Tisci. Speaking of Kanye, we have to talk about Kim Kardashian soon. She is killing it!
But then there's outfit sex executed tastefully by way of crop tops (paired with the right bottoms), cut-outs, sheer inserts and lace slip dresses. With these dresses, we see clothing that was initially meant for the bedroom makes it's way out but not in an attempt to seduce. It's not like that desperate attempt to feel like the only girl in the room. It's like 'I'm a grownnn woman, I can do (read: wear) whatever I want' (typed to the tune of Beyoncé's Grown Woman). I'm on board. Count me in.
Photos by Sebastian Negut, Edited by Me.