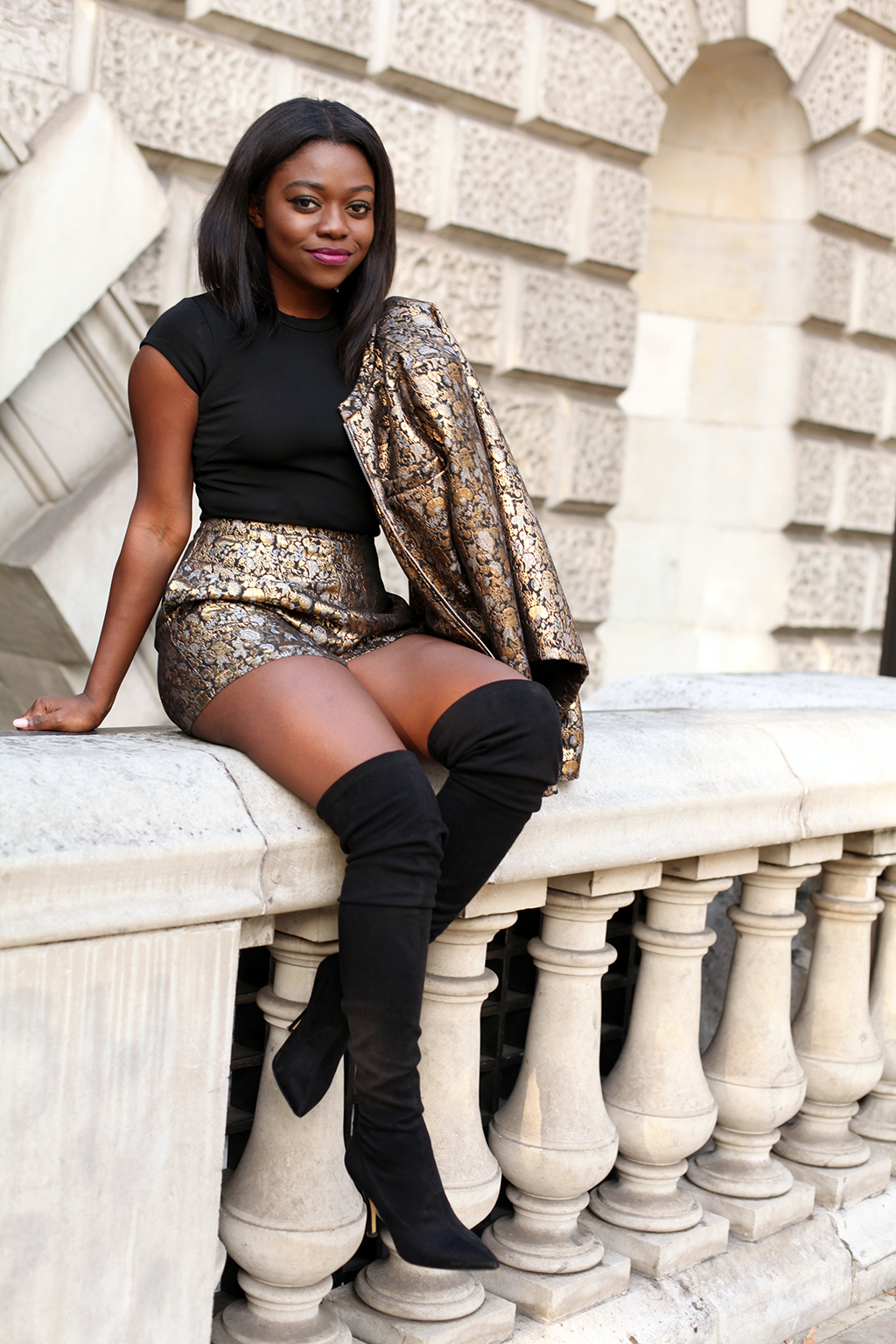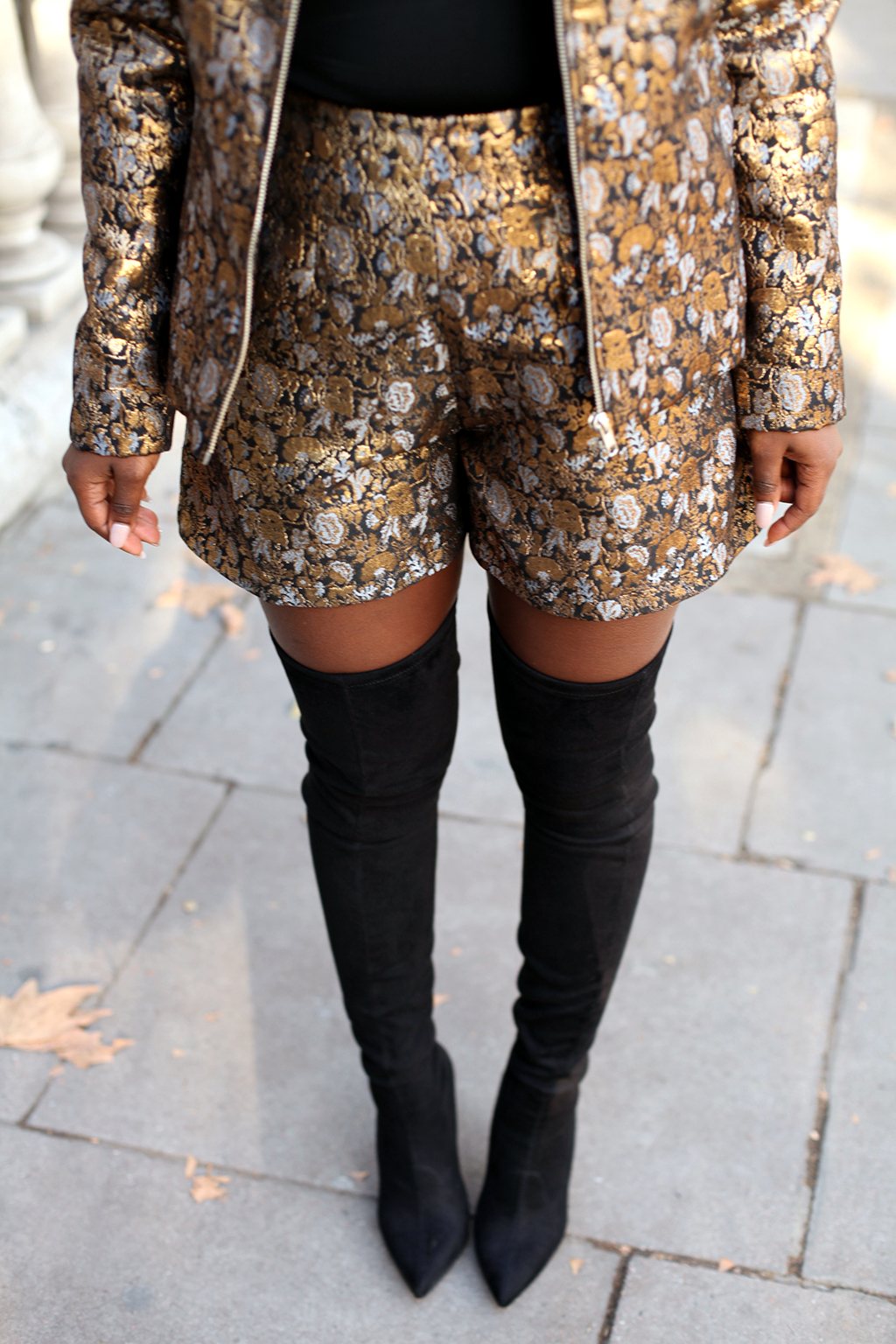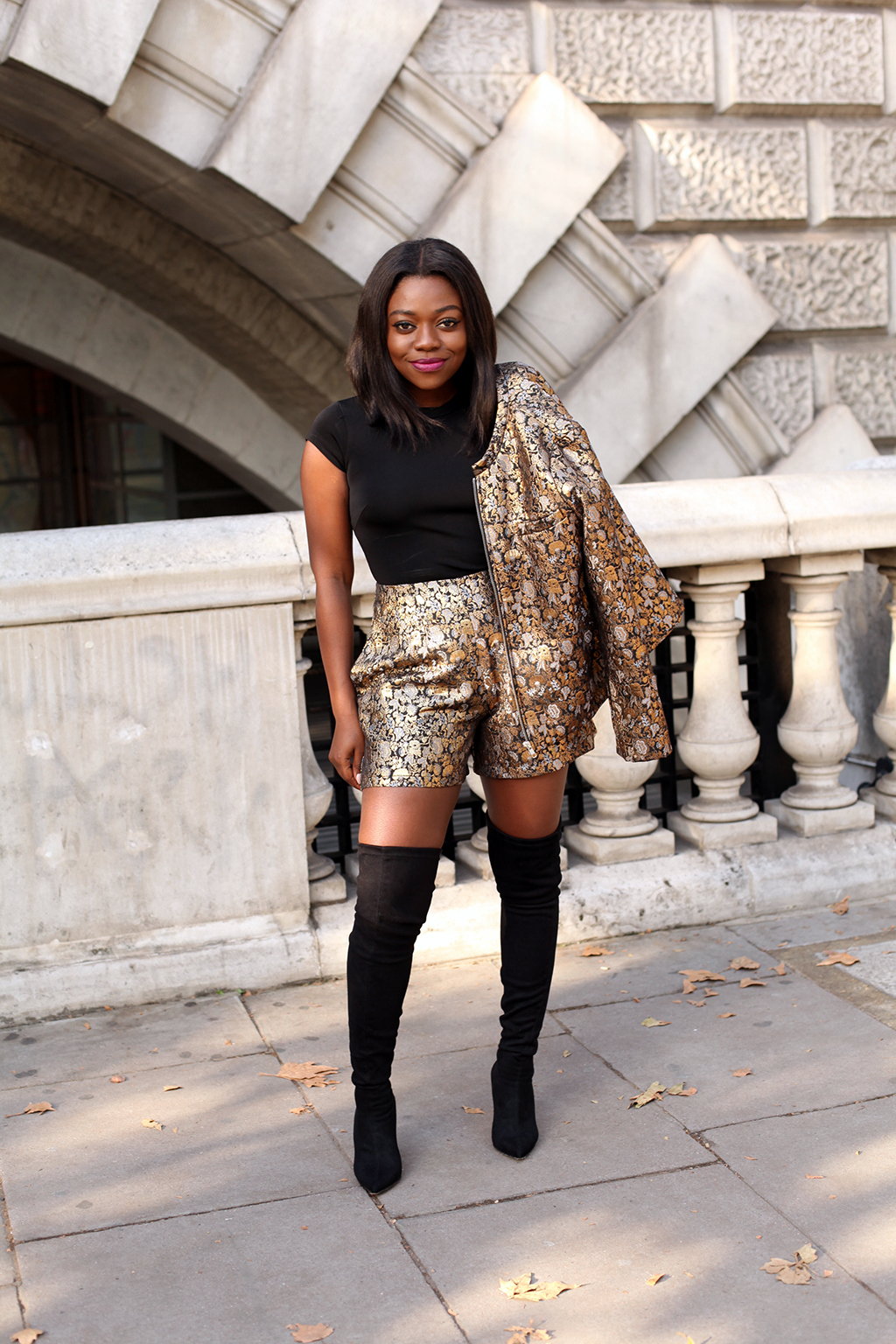 ASOS Bomber and Shorts, Black fitted body, Black Thigh High Boots
I posted this outfit on Instagram a few weeks ago telling the story of how I almost threw it out because I had not worn it over a year after I first bought it. It just never looked great every time I tried to wear it. I kept thinking that I should have bought the bomber jacket a few sizes up so that it would be over-sized and the entire look just seemed off.
Then one night while I was throwing out clothes, the outfit popped into my head and I knew exactly how I was going to wear it and that it was going to be great. I just knew it- I guess you could call it stylist intuition. I would wear it with a black fitted body and black knee high boots. Voila.
Thigh high boots are such a winter necessity. For a girl who doesn't appreciate black tights, I know that I'm going to live in my nude Brun et Noir tights and thigh high boots this winter. I'm already saving up for a grey/beige pair and another black pair because I know that I am going to wear these to death. I even surprised myself when I wore them with an almost trashy micro mini denim skirt and loved the look! Gosh, styling is so much fun!
I think knee-high boots are a necessary investment so I've included a gallery at different price points below. The good pairs don't come very cheap but if you like them, they are worth it!
Affordable:
Investment: