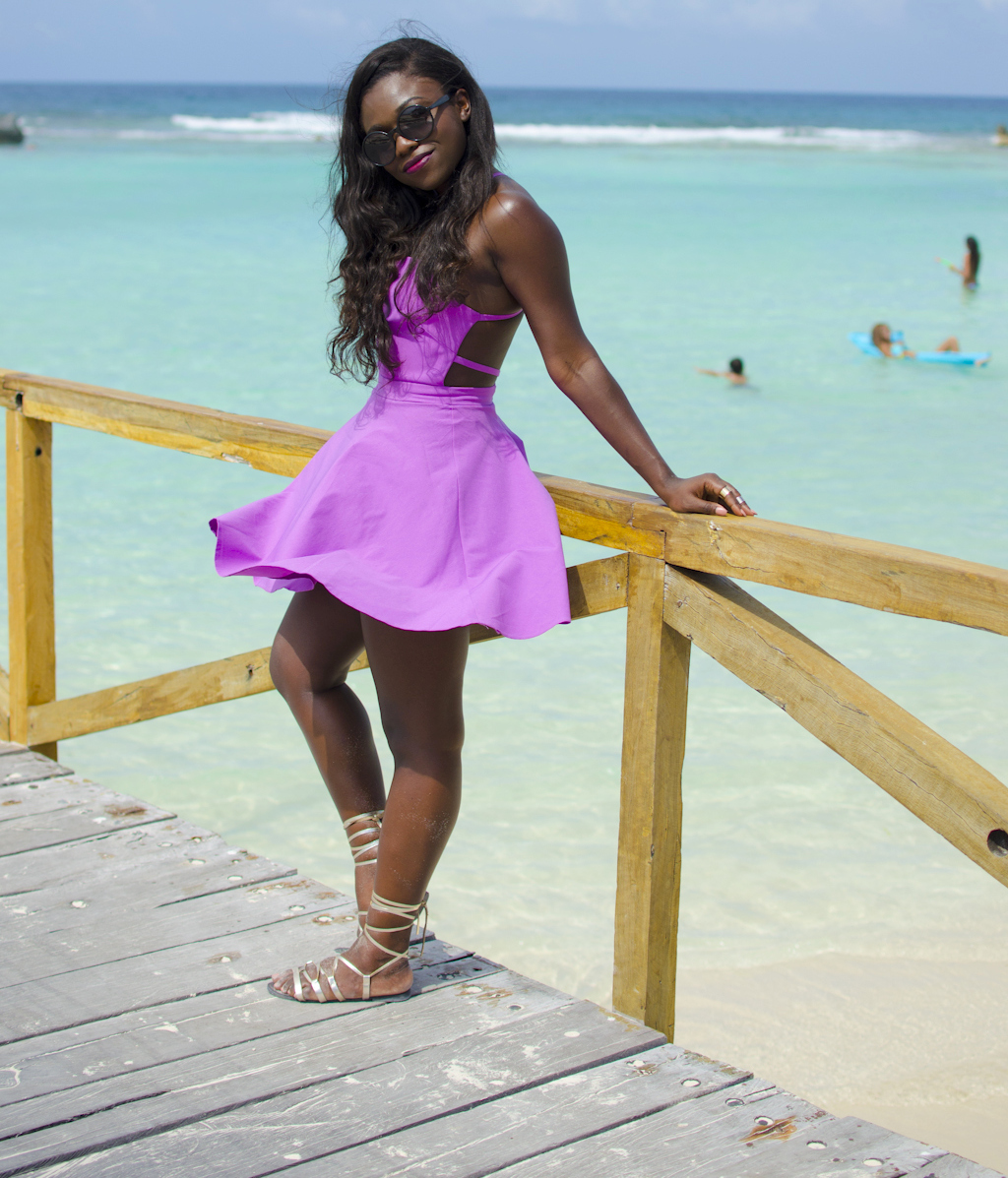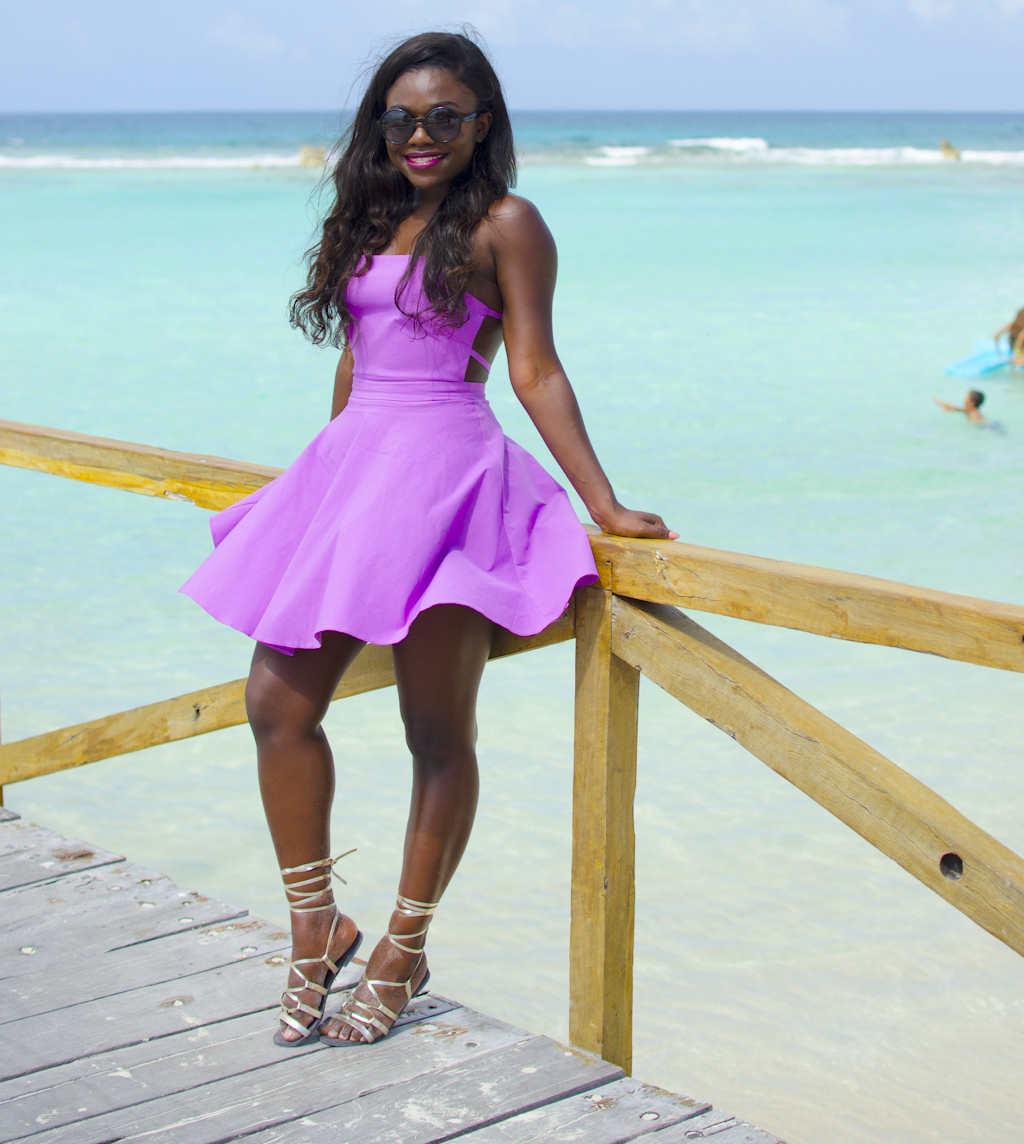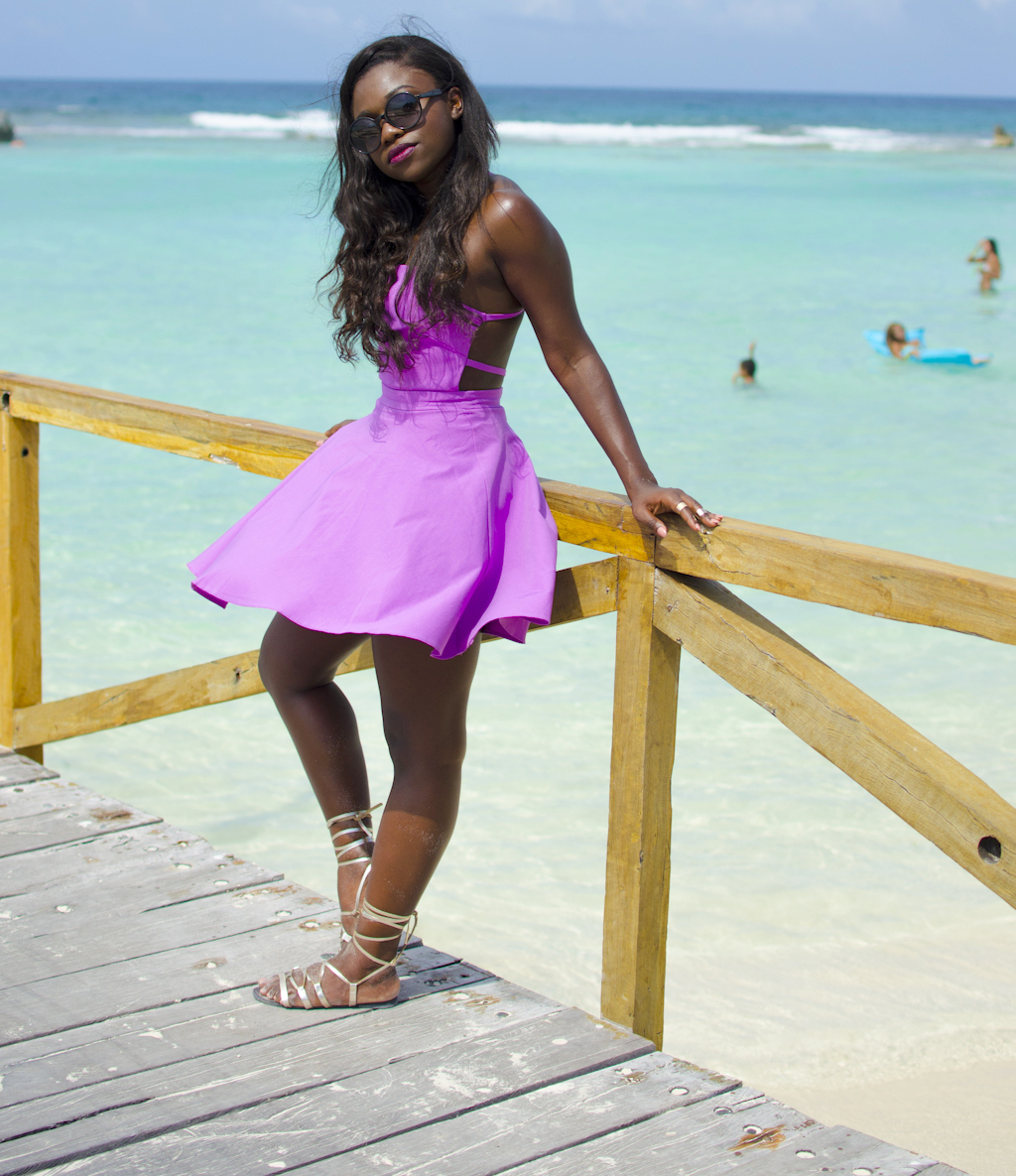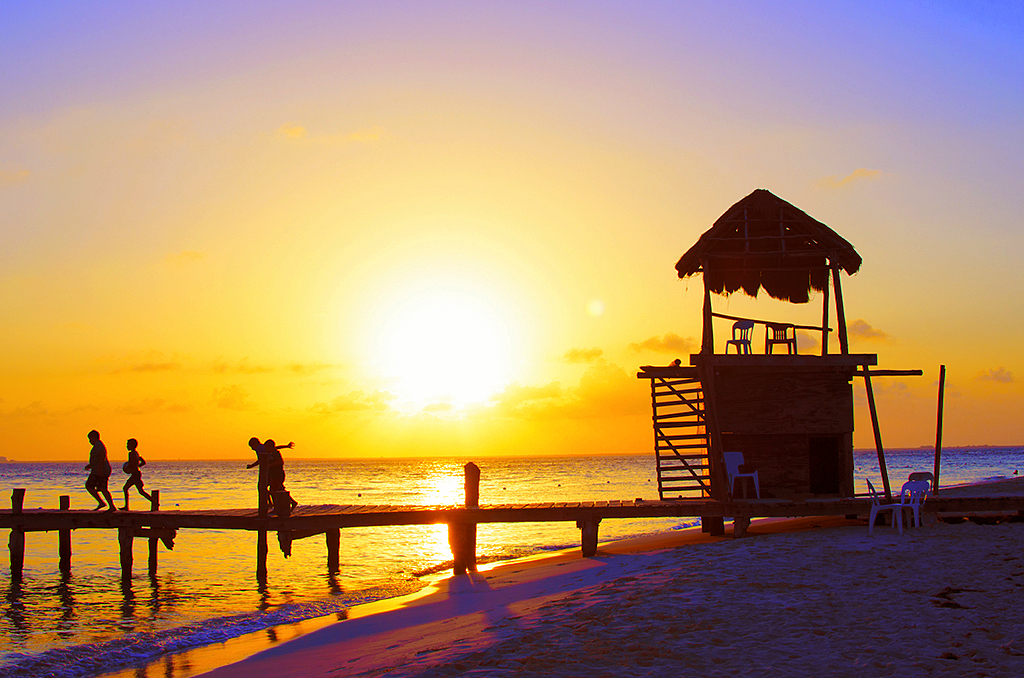 ASOS Dress, London Rebel Gladiators, Marc by Marc Jacobs Sunnies

I am that tourist always asking questions like 'where can we find the most authentic Mexican food?', 'which beach is the least touristy?', 'we're looking to really go off the beaten path today. we want to see untouched beauty. where would you recommend?' Gone are the days of week-long trips to Portugal back in GCSE and A Level days fawning over Australian boys and doing nothing but 'Eat, Sleep, Rave, Repeat'. Oh, and hanging out on the beach talking about the Australian boys at the club the night before. That was fun then but just not enough now.

We originally wanted to stay in Playa del Carmen. The logic was that we would be halfway between Cancun and Tulum and could go into Cancun for wild nights but would have a better Mexican experience in Playa and be close enough to the paradise of Tulum. I was very much against staying in Cancun. There's just something about staying in massive all-inclusive hotels that don't even do good Mexican food that makes me feel like I should have stayed at home. We ended up staying at Secrets The Vine, Cancun which was great (except their Mexican food) but we vowed to travel in search of more 'authentic' experiences (Gee, I sound like an a*hole). Cancun was great for the nightlife. We planned to go wild at least 4 nights of our stay there but jet lag got me falling asleep while at pre-drinks or putting my make-up on. We only made it out twice. We didn't make it to Coco Bongo (that will have to wait for next time!) but we had the best nights regardless! Really, nightlife was the only thing I appreciated about Cancun and next time, I would spend three nights in Cancun and party all night on every single one, four or five nights in Tulum and two or three nights in Isla Mujeres. Seven nights was just not enough for Mexico- at least ten, preferably fourteen!

One of my Instagram friends commented on my picture saying that Isla Mujeres meant Island of Women. I had no idea before that but after she said, it made perfect sense. Isla was just pure beauty, tranquility, friendliness and love. When we arrived, we walked to Fenix Bar at the end of the main beach where we had the best viewpoint and most amazing Strawberry daiquiris and shrimp tacos. Such great food! We fell asleep reading for most of our time there on the beach and then went to explore the little island. We walked around the cobbled streets chatting to locals like they were old friends and eating gelato so good that had us thinking we were in Italy. We ended the day watching the sunset next to the friendliest fishermen catching fish for their families dinners and the kids playing in the sand. It was the most idyllic setting and I just wanted to pause time for ten minutes. We vowed that we would return to Isla before we left but of course, that didn't happen. Anyway, the best trips are those that make you feel like you have unfinished business and motivate you to make a promise to yourself to return in this lifetime.

Isla was a dream. Of course we were jolted back to reality when we had to sprint from the beach to catch the ferry back to Cancun.