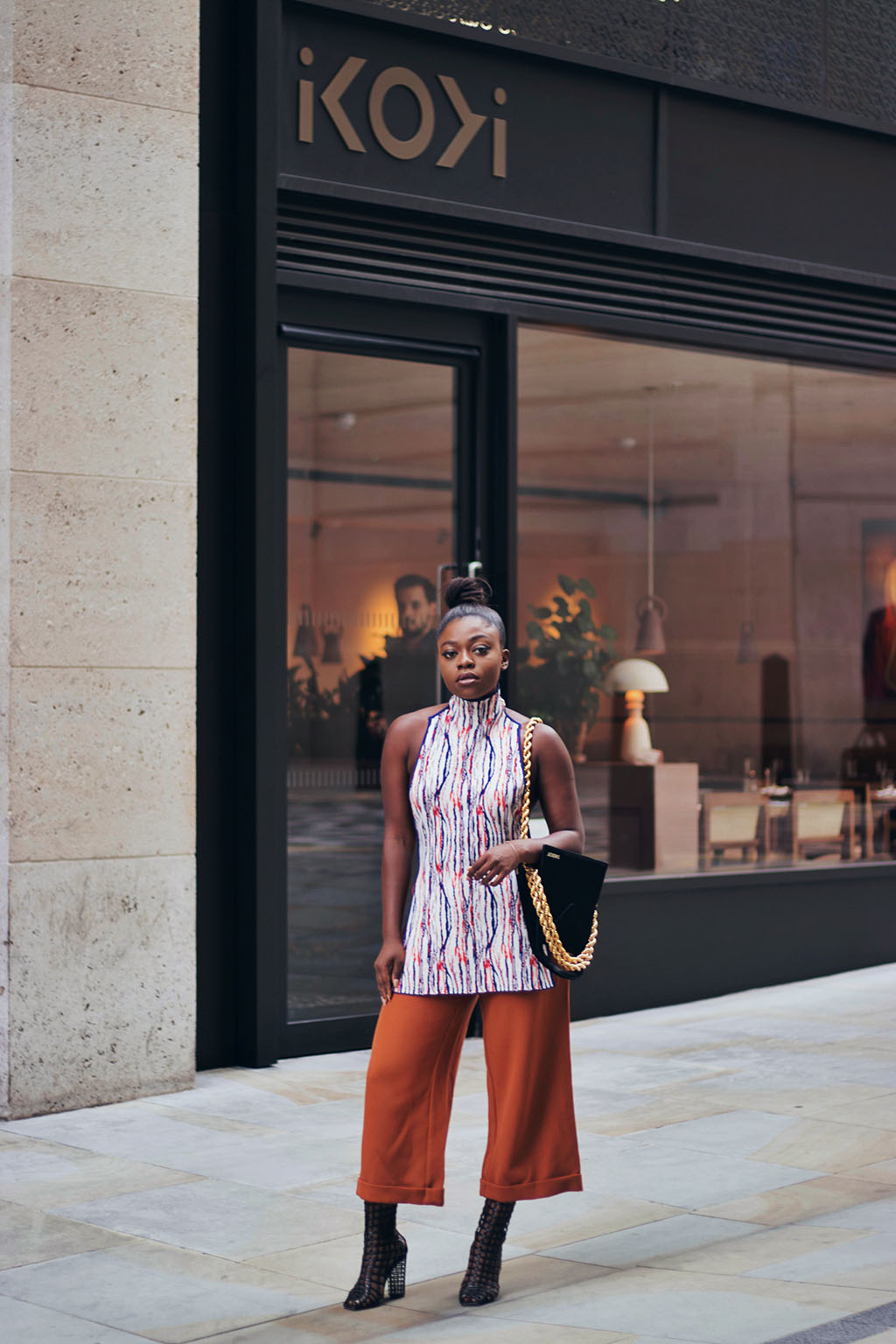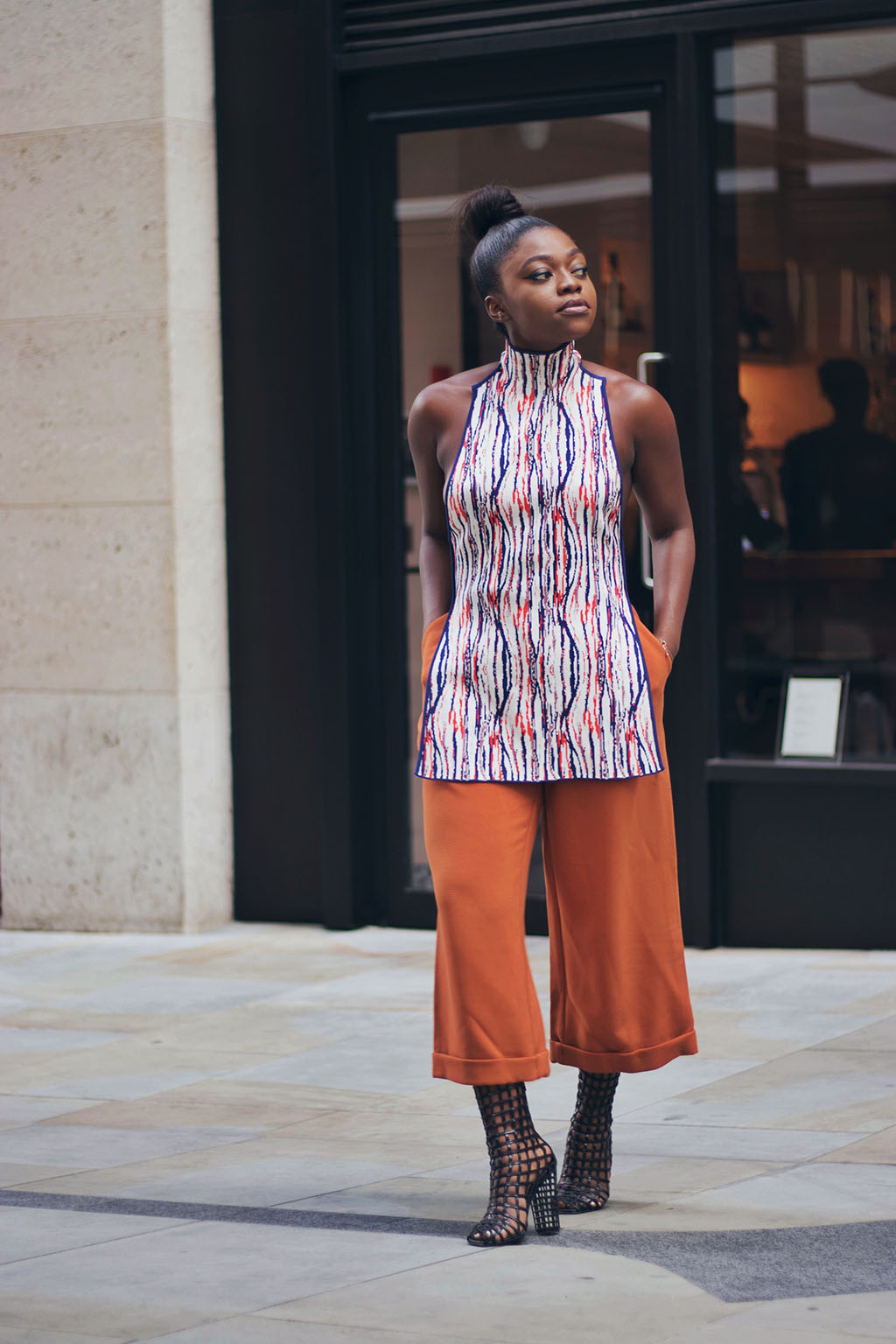 Solace London Top (a sample)
Monki Trousers
Custom-made Jacket
YSL Shoes
Hearing that there was a new West-African fusion restaurant in Central London was such great news for the culture. Up until Ikoyi, we've only known West-African restuarants to be located on the outskirts of London. However, Ikoyi isn't exactly a West-African restaurant. It is all about innovative cuisine creating new dishes interpreting ingredients from West Africa. Old flavours are re-invented and made new and it's an introduction into the different ways in which familiar foods and flavours can be manipulated to result in a totally new experience. They refuse to be boxed into a particular genre of food and their dishes are inspired by their guests.
Let's dive in, shall we?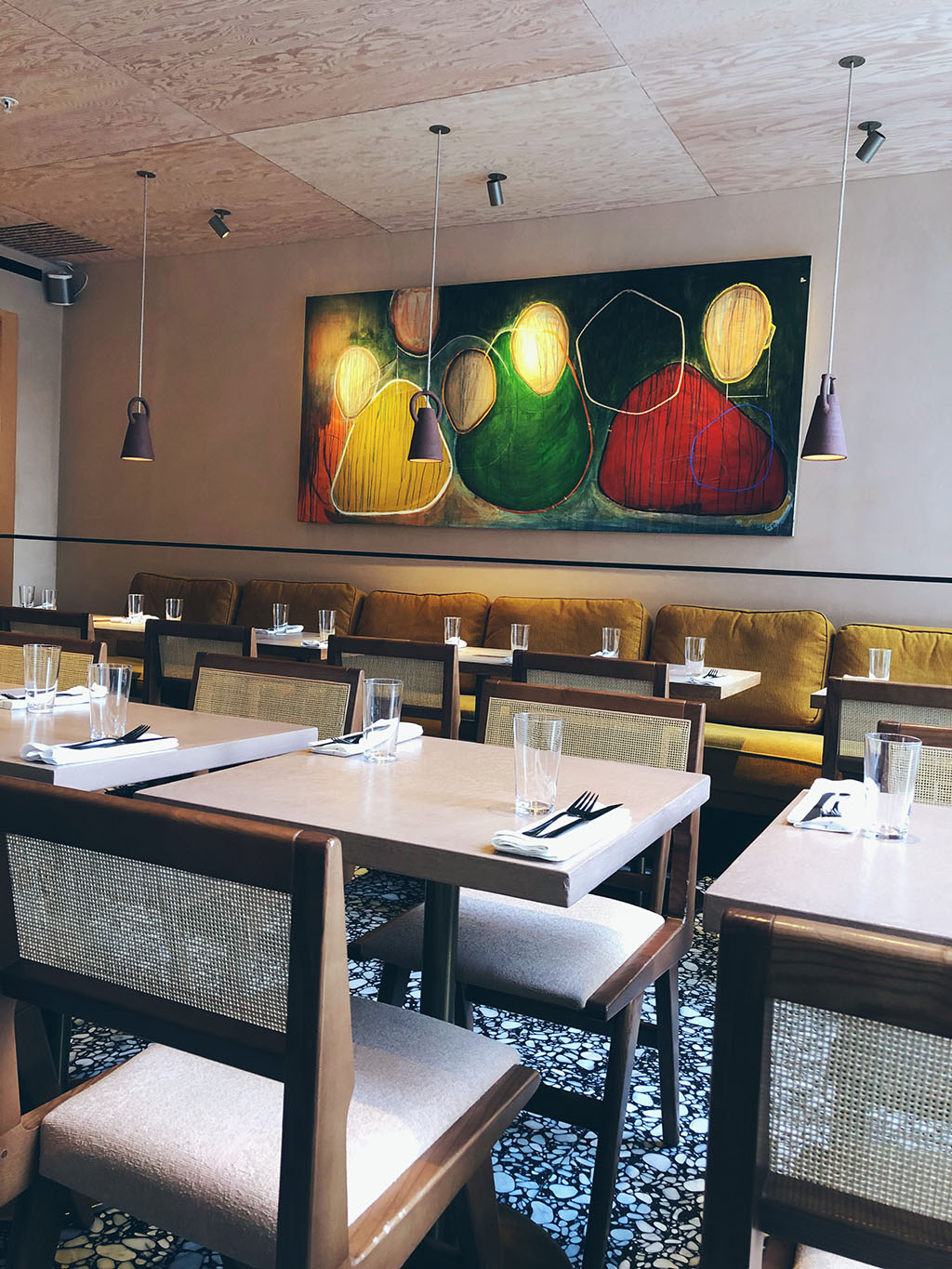 The interiors are beautiful and even though it is a high-end restaurant, they feel very homely.
We started with the Cassava Sour. I am the person that orders an anything 'sour' anywhere I go. This was unlike any I've ever had, which seems to be the common theme running through Ikoyi, but really good and perfectly complemented the food.
I've also had the Guava & Apricot and the Bush Mango Gimlet which are fantastic. The Cassava Sour is probably my favourite though.
We started with the Melon & Beetroot which is a sunkissed melon from Italy seasoned with yaaji. It's made of the best quality melon you can find only available once a year and served with beetroot with fresh walnut oil.
This was refreshing and I really enjoyed it. The sweetness of the melon against the spiciness of the yaaji was unique.
Then we had the Cow Skin Sandwich with pistachio cream, beach herbs and pickled flowers. I love pistachio so I really enjoyed this. I'm not sure how to describe the flavour as I can't relate it to anything else I've had but it was good and yes, the flowers are edible.
This was one of my favourites- Squid & Coffee Shito. The Octopus was perfect and served with Cameroonian coffee sauce, beetroot leaves from the ocean and pickled white asparagus.
The fish peppersoup was incredible. The fish is probably one of the best I've ever had- the melt in your mouth type. The only thing I wish is that there was more of it.
The Smoked Crab Jollof Rice is spectacular. Don't expect 'party jollof' because that is not what you will get. But, if you appreciate quality food and smokey indulgent flavours, you would love it.
The best plantain I have EVER had. Plantain like you've never experienced it before and the highlight of the meal. I'm craving this so much right now.
On a previous visit a few days before this one, I had the Manx Loaghtan & Roasted Parsley which was definitely the best lamb I've ever had.
Ikoyi deserves all the recognition that it gets for the quality of it's food, the innovation and also the mere fact that the food just tastes so good. You can tell that the chef really understands food and how to bring out the best flavours within each dish.
I'm not a massive dessert person- I'm very basic with dessert. I like ice cream, crumble, cookies, french toast, and that's about it. Lol. Far too basic for a place like Ikoyi. But I did enjoy the Black Benne & Blackcurrant.
Again, there is nothing that I can compare it to. You really just have to experience these flavours for yourself.
My favourites: the plantain, jollof rice, fish pepper soup and lamb.
You can make a reservation to visit Ikoyi London here. Let me know what you think after your visit either in the comments here or DM me on instagram.