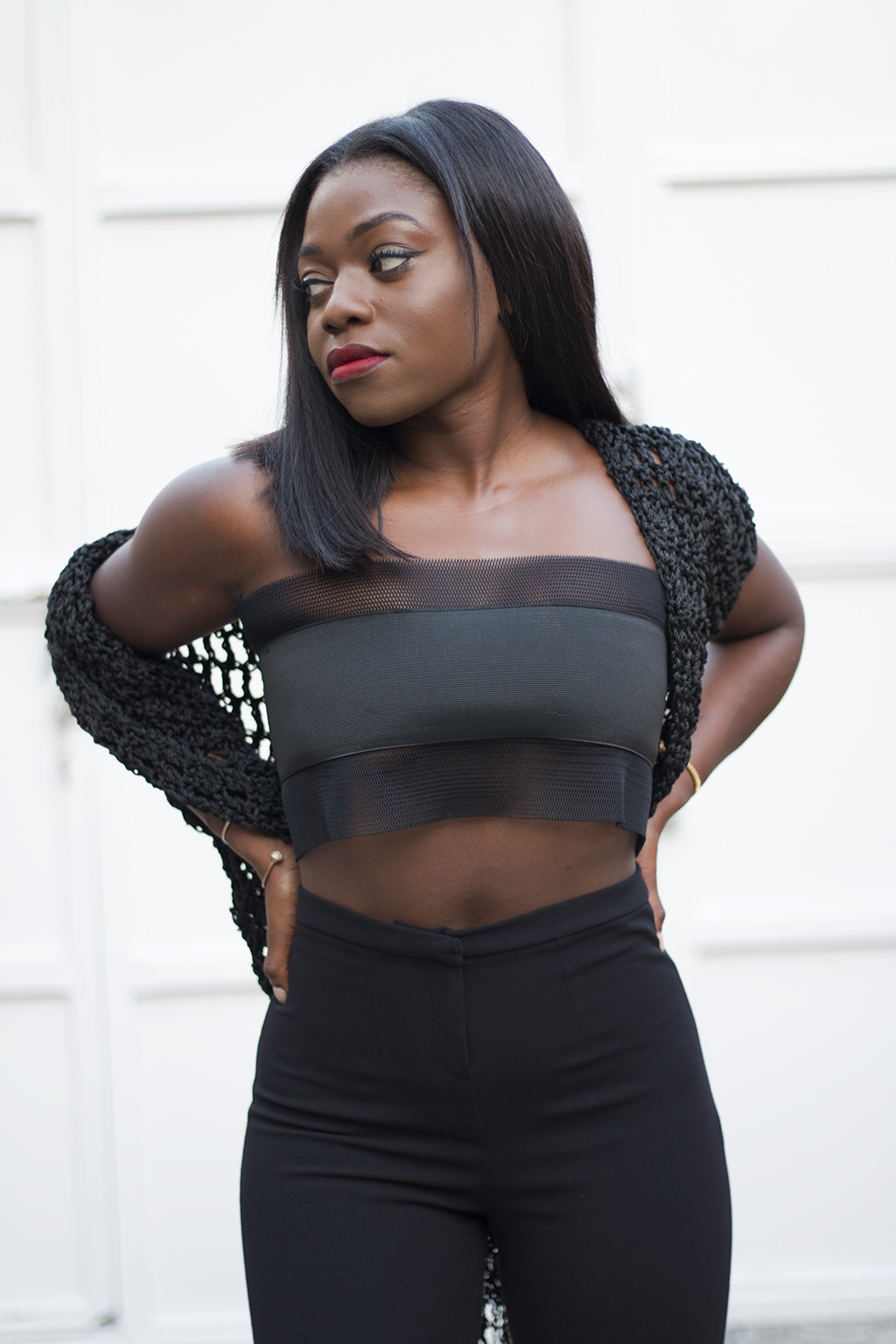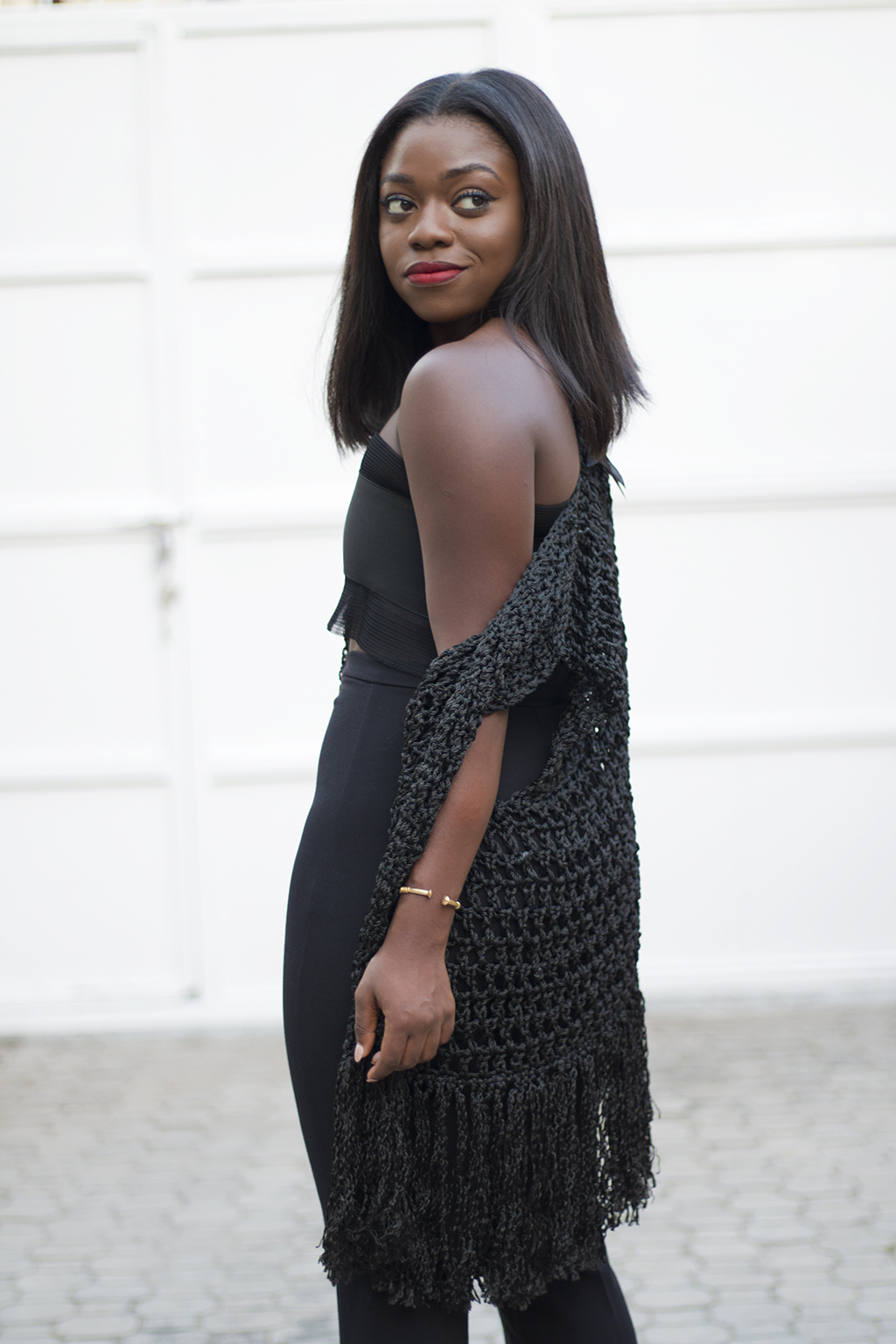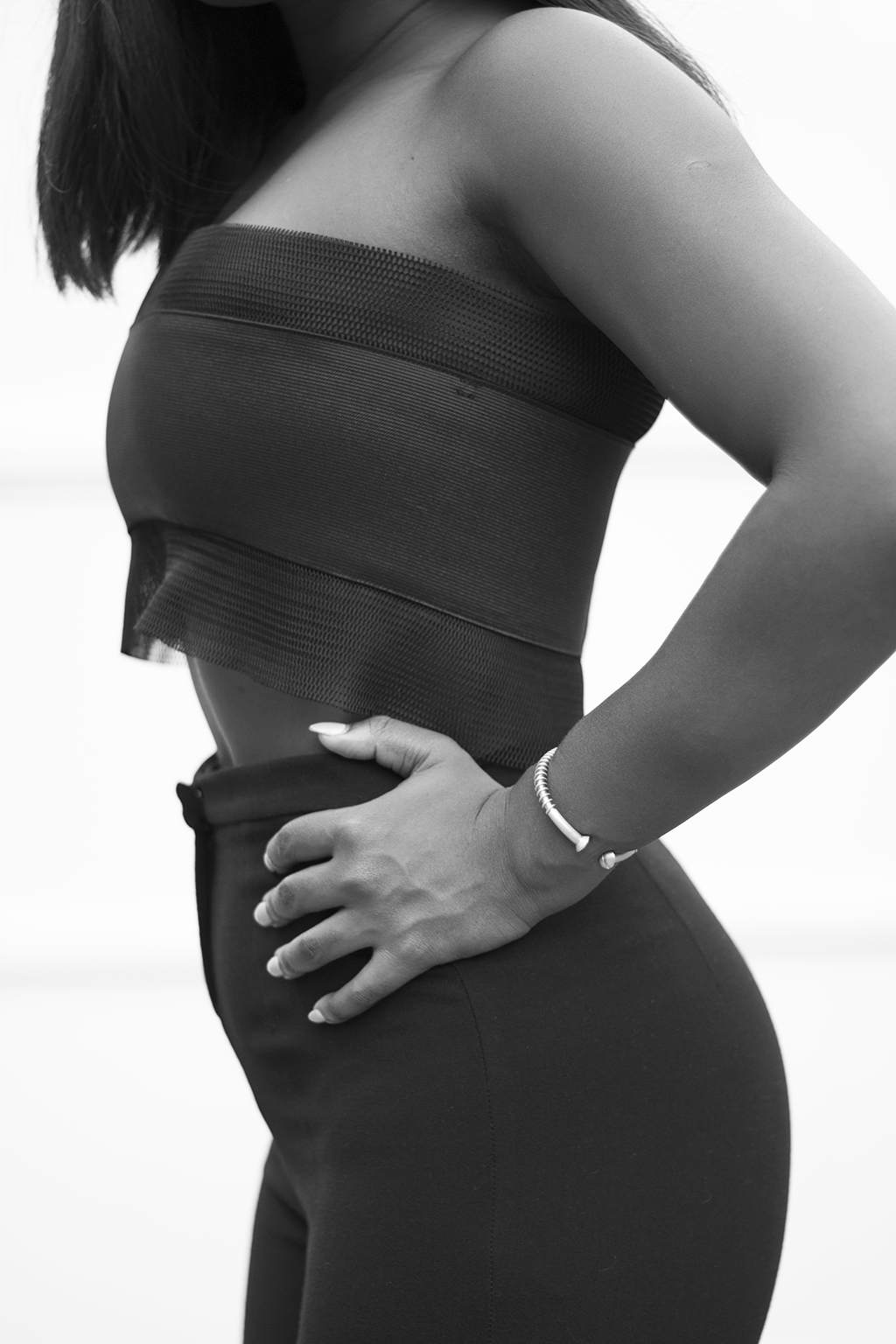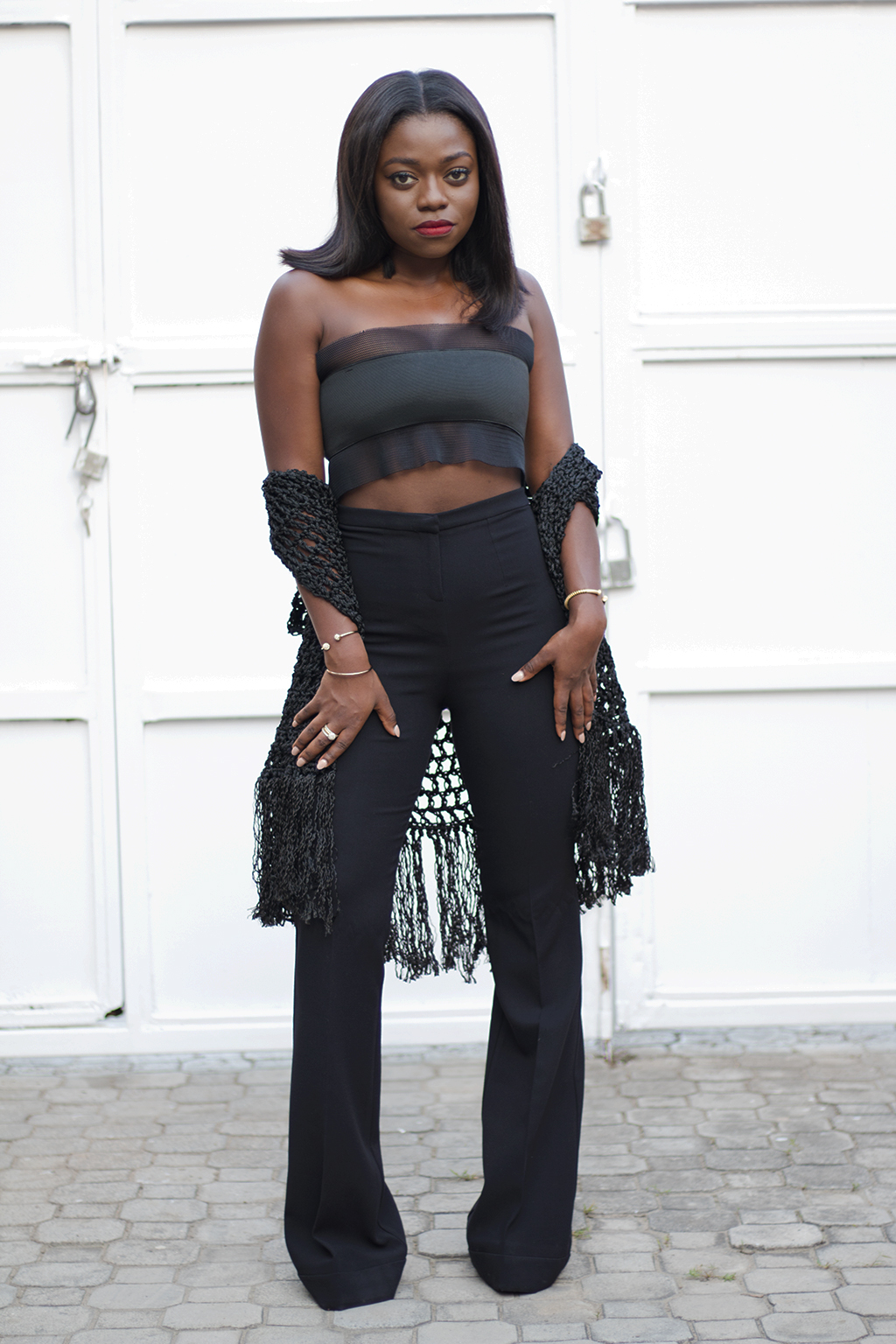 Get The Look
Solace London Mori Crop Top (Topshop | Revolve Clothing)
I.AM.ISIGO Knit Jacket
The fashion indsutry is so much less glamorous, less wealthy, and just generally so much harder than most people think. At the end of the day, clothes need to sell. And it takes much more than just designing pretty clothes to get them to sell. I'm happy that I learnt this pretty early on, before committing to a life in the fashion business.
I recently helped a young lady get an entry level job at one of the best fashion retailers in Africa. A few weeks later, she quit because she felt that the fact that she was told to fold clothes on the shop floor was beneath her as it wasn't in her job description. I was so sad when I heard that she would be so proud and I just thought to myself 'Wow! This girl has no idea what it takes to succeed'. Such a shame. When I worked at Liberty a few months ago, I worked a head office role in Buying & Merchandising. Yet, I spent the last two weeks of my job hauling clothes off the shop floor and across stockrooms, packing them into boxes, stacking heavy boxes, and shipping them off. If you want to make it in life, no aspect of your job is beneath you- especially at the beginning. I learnt so much about one of the most crucial aspects of the luxury fashion industry during these last two weeks. Unwarranted pride and success are mutually exclusive.
At Liberty, during Christmas when the shop floor is chaotic, staff at all levels come down to help shop floor staff deal with the chaos. It's just part of the job. Fashion isn't just about clothes- it's a business.
All this to say that I strongly admire young people in the fashion business. Bubu Ogisi of IAMISIGO is such an incredible creative talent. She has such a unique aesthetic which you can detect from her personal style to her designs. I always want to support beautiful young creatives like her who don't compromise on their aesthetics, or their quality. I wore this jacket for one of the days of Lagos Fashion and Design Week and it made for the perfect cover up for this outfit. You can make an appointment to visit her showroom in Lagos here. I'm so proud of what she is creating and she makes truly beautiful clothes that make you instantly cooler and more confident.
P.S Making all black everything super interesting is all about injecting different textures into one look.
Facebook | Twitter | Pinterest | Instagram | Tumblr | Youtube
Follow me on twitter, and ask me anything.