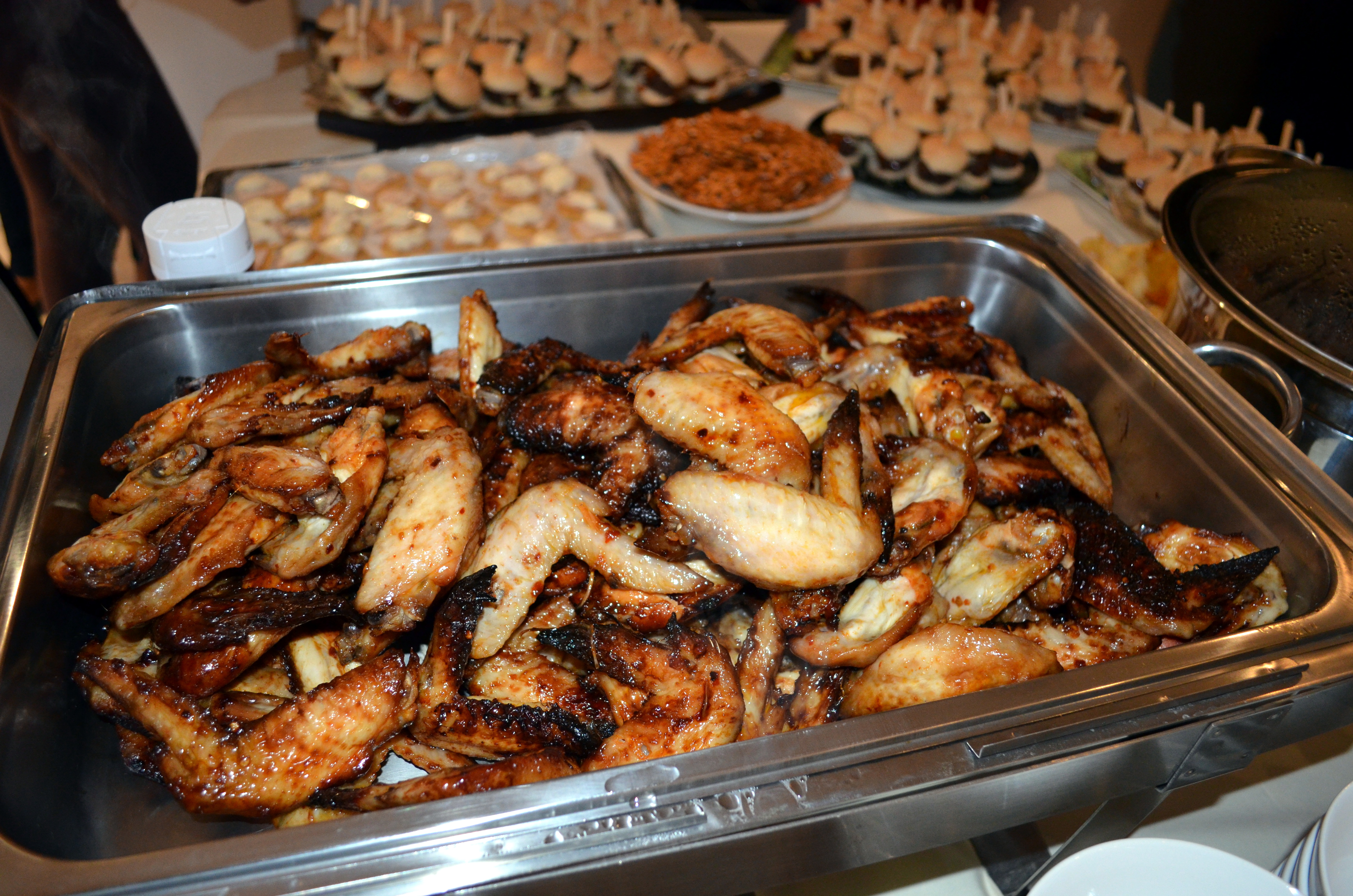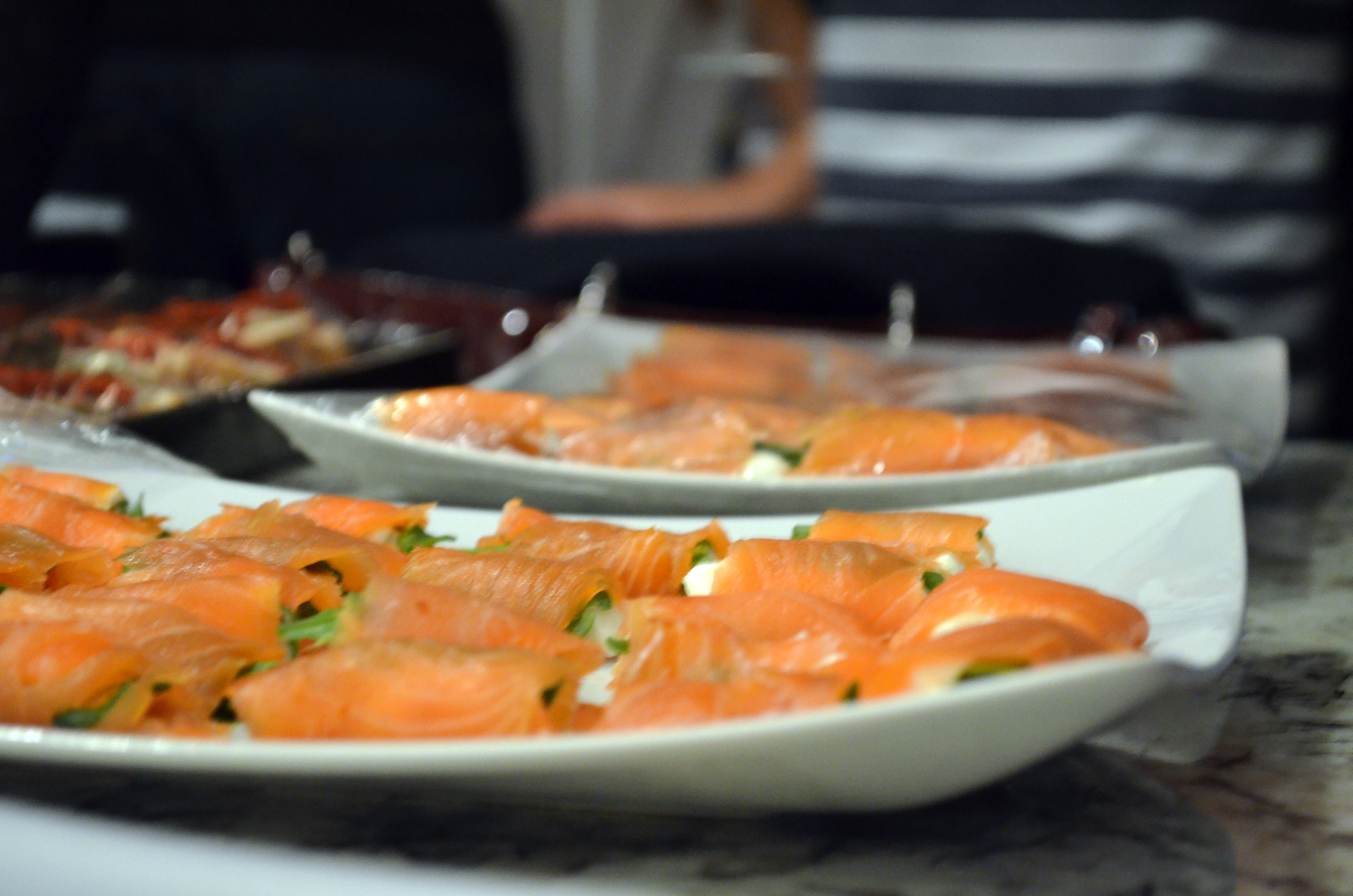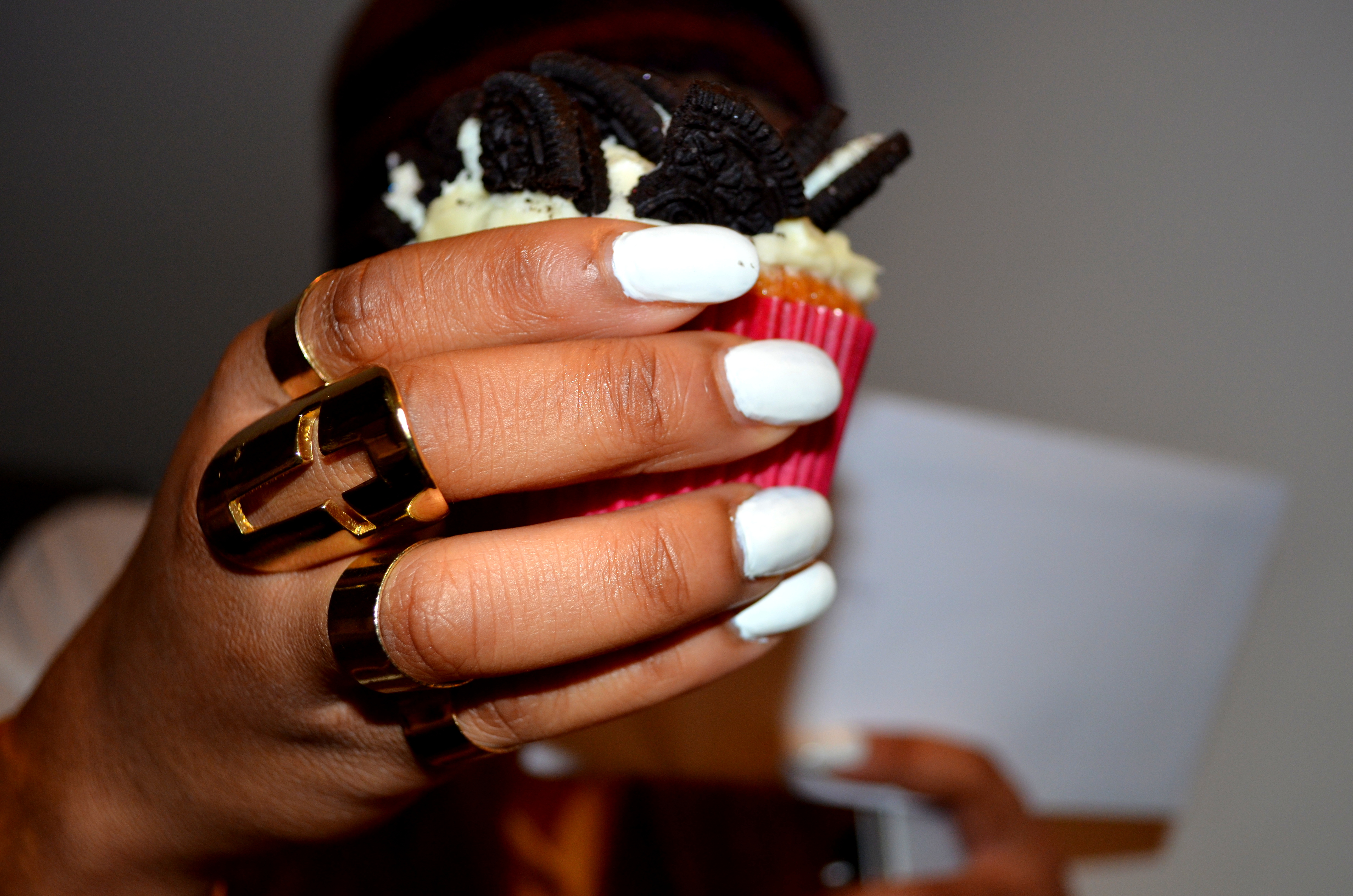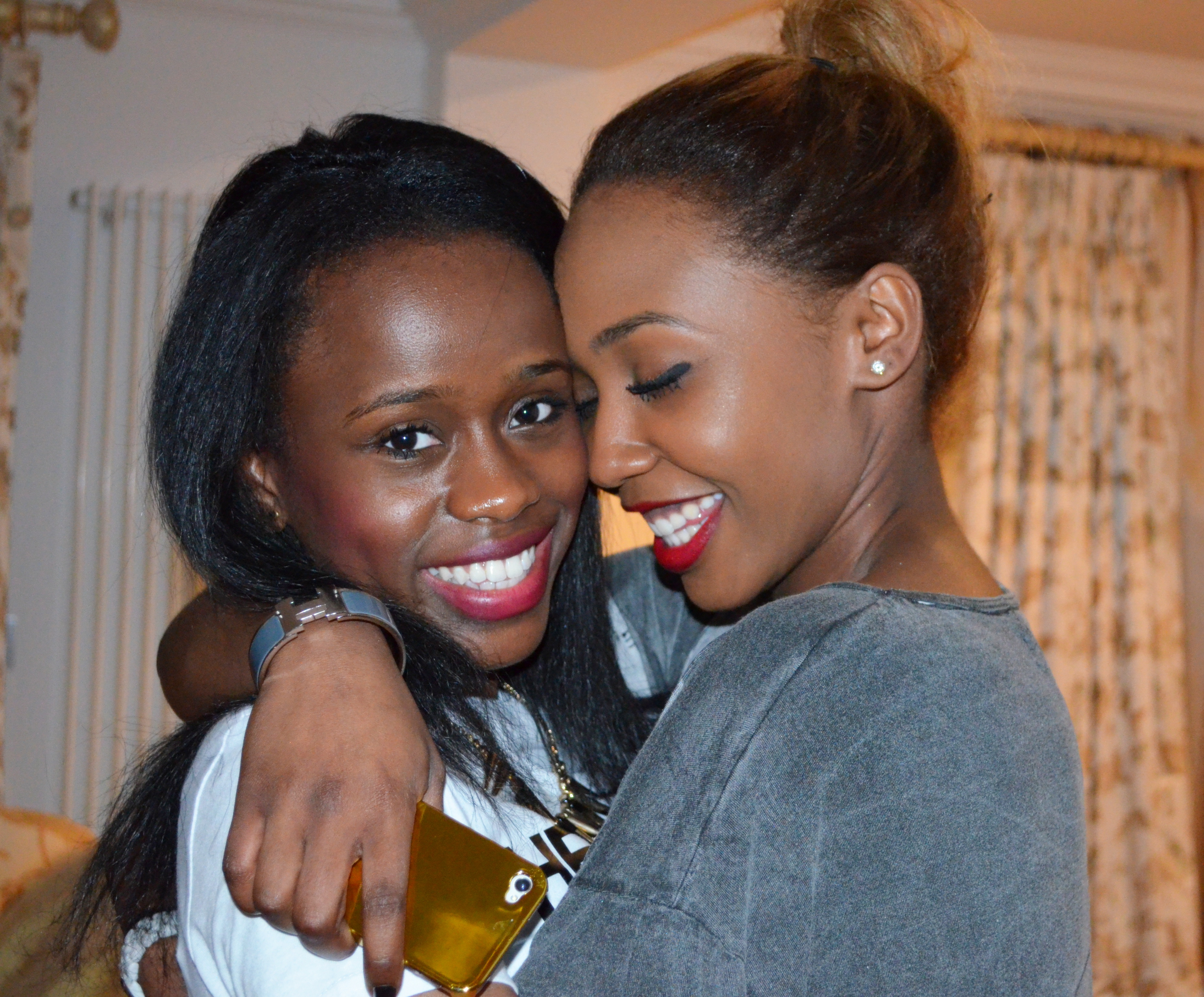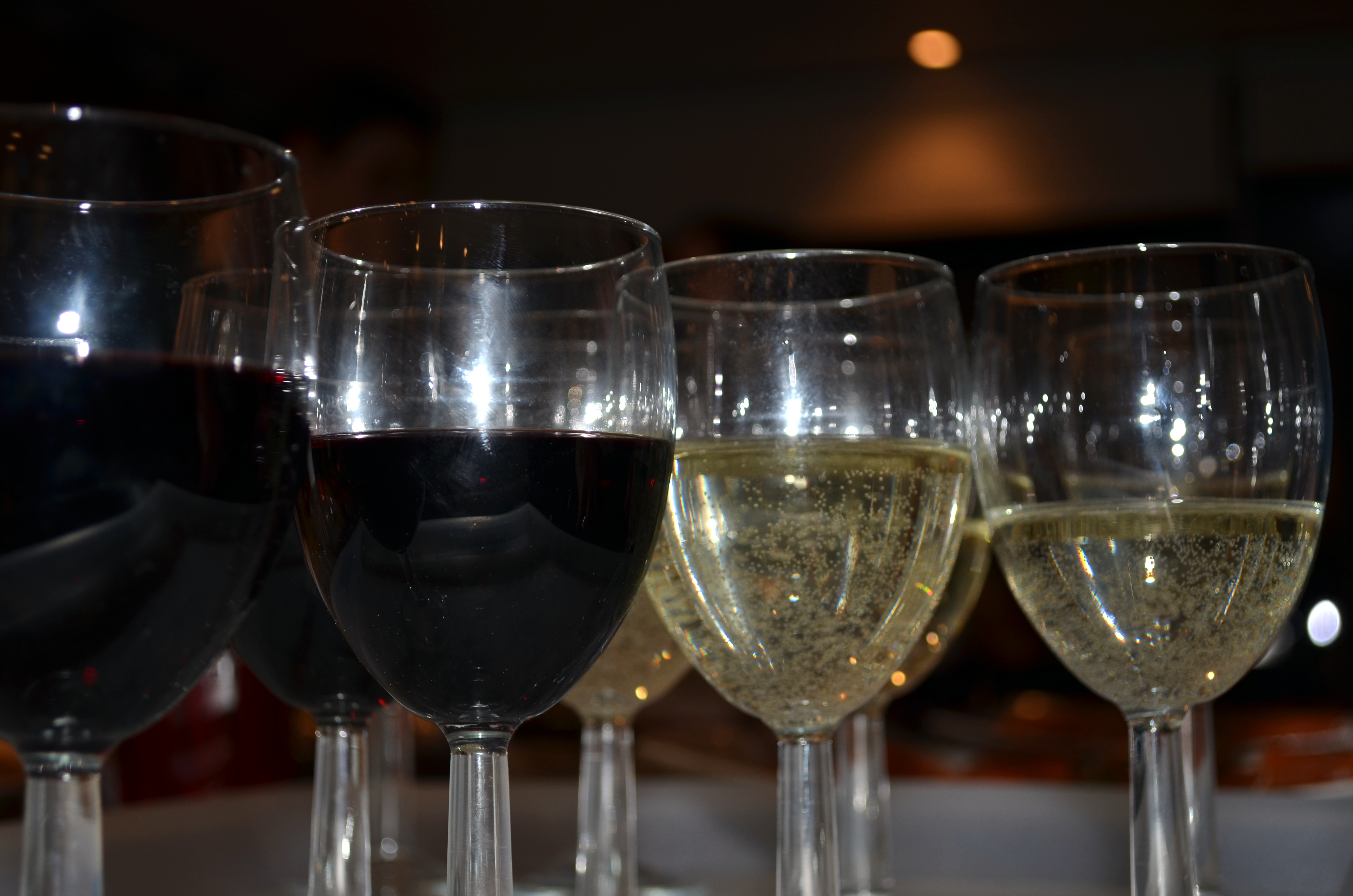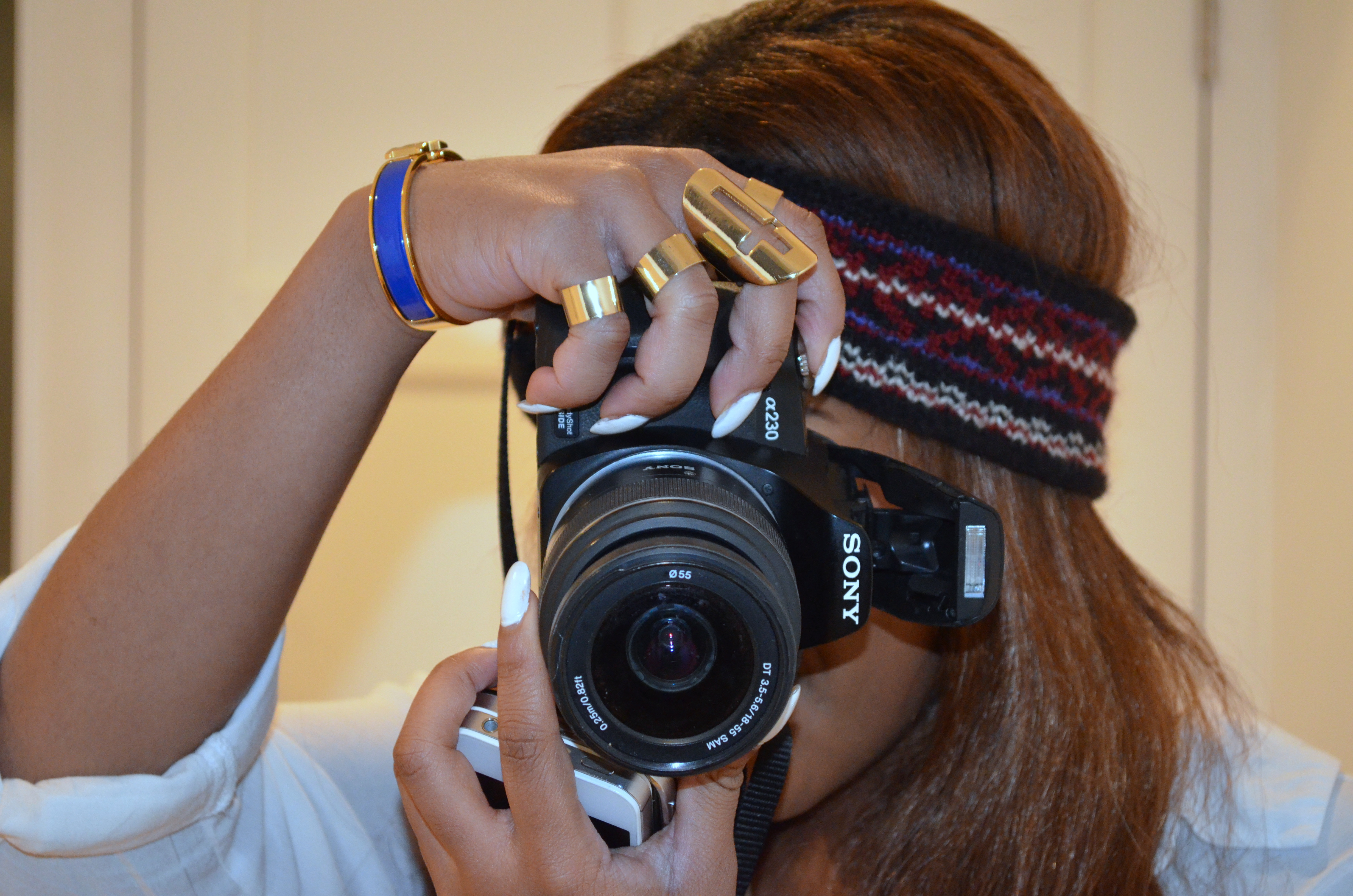 Are you hungry yet?
Yesterday was the official food tasting of HeyEater, a start-up catering company by my beautiful friend Didun Hassan-Odukale. Each time Didun cooks, I am pleasantly surprised and yesterday was no exception. The food was gorgeous as always, the champagne was flowing, beautiful people in their beautiful fashions were present and jokes + laughter were shared. My faves on the menu were Prawn, Chorizo & Tomato kebabs; Mini Cheese Burgers with a special homemade Mayo and BBQ sauce; Turkey Blinis; Smoked Salmon, Cottage Cheese & Rocket Rolls amongst others. I was in my zone. I knew how much I was going to eat and therefore dressed appropriately. Bodycon, what is that?
What makes HeyEater special is that it is a bespoke catering service. HeyEater can cater for one as well as it can for a crowd and is based in London. Chef Didz is just one call away on 07800920050 and will deliver your order right to your door. As it is a catering service and not a take-away service, you will need to order your food a considerable amount of time before it is delivered which might range from 1 hour to a few days depending on the size of the order. Contact Didun for any enquiries and your culinary needs will be met, no matter how specific.
P.S I'm proud of you Didz!