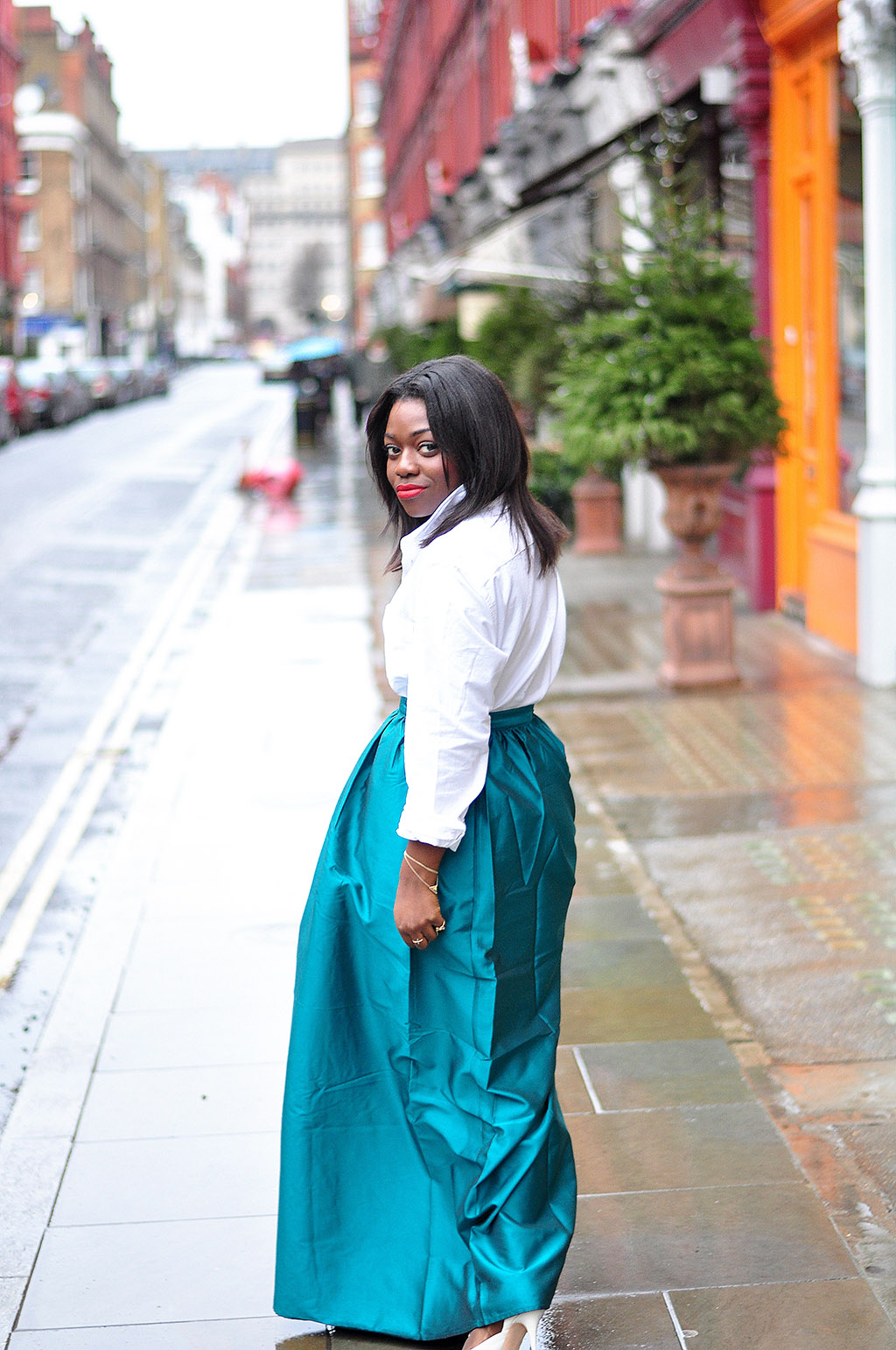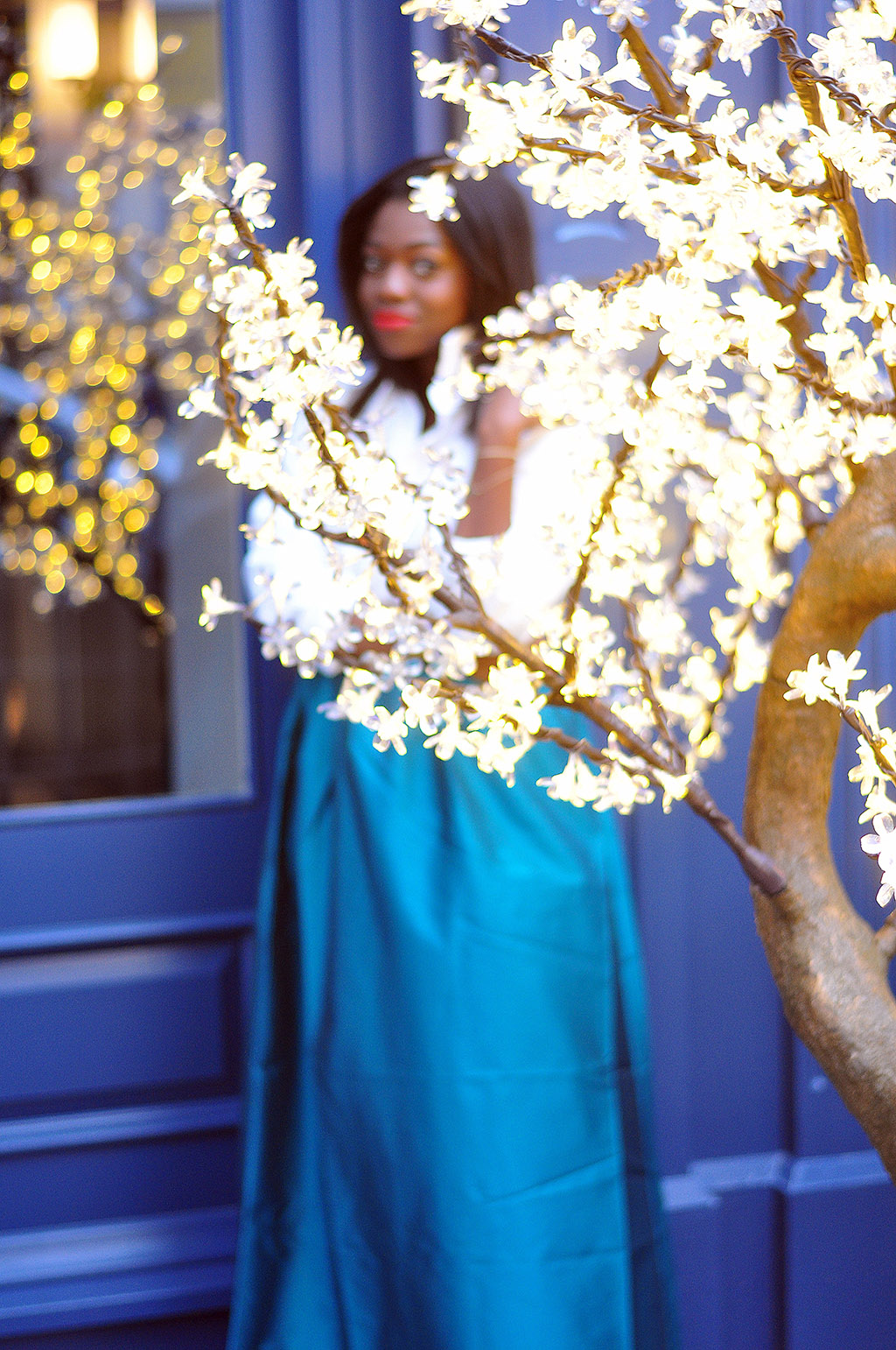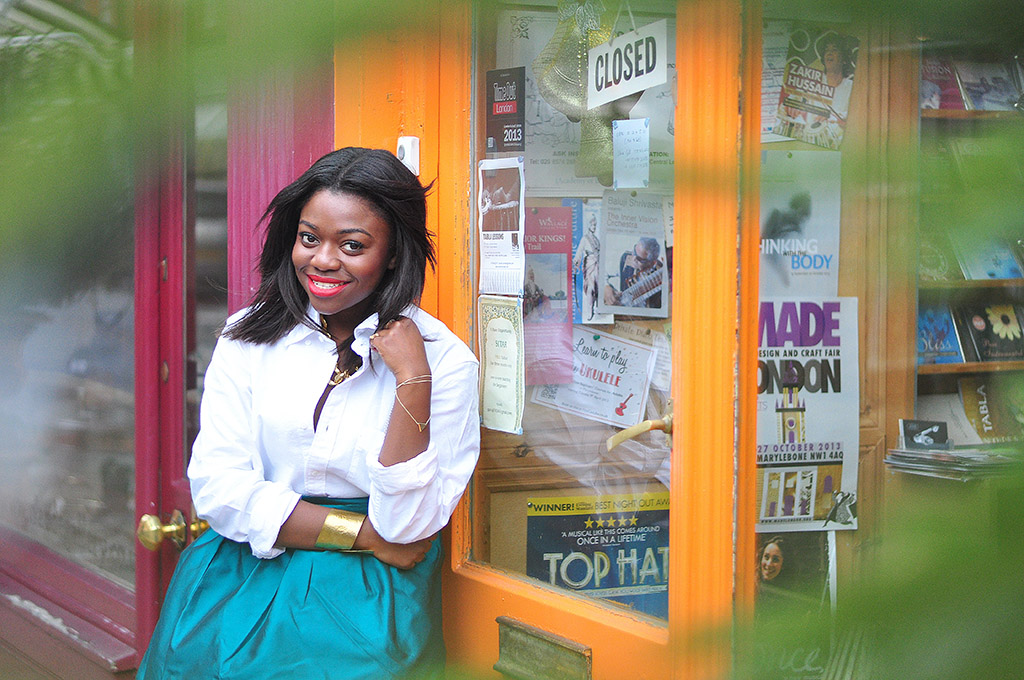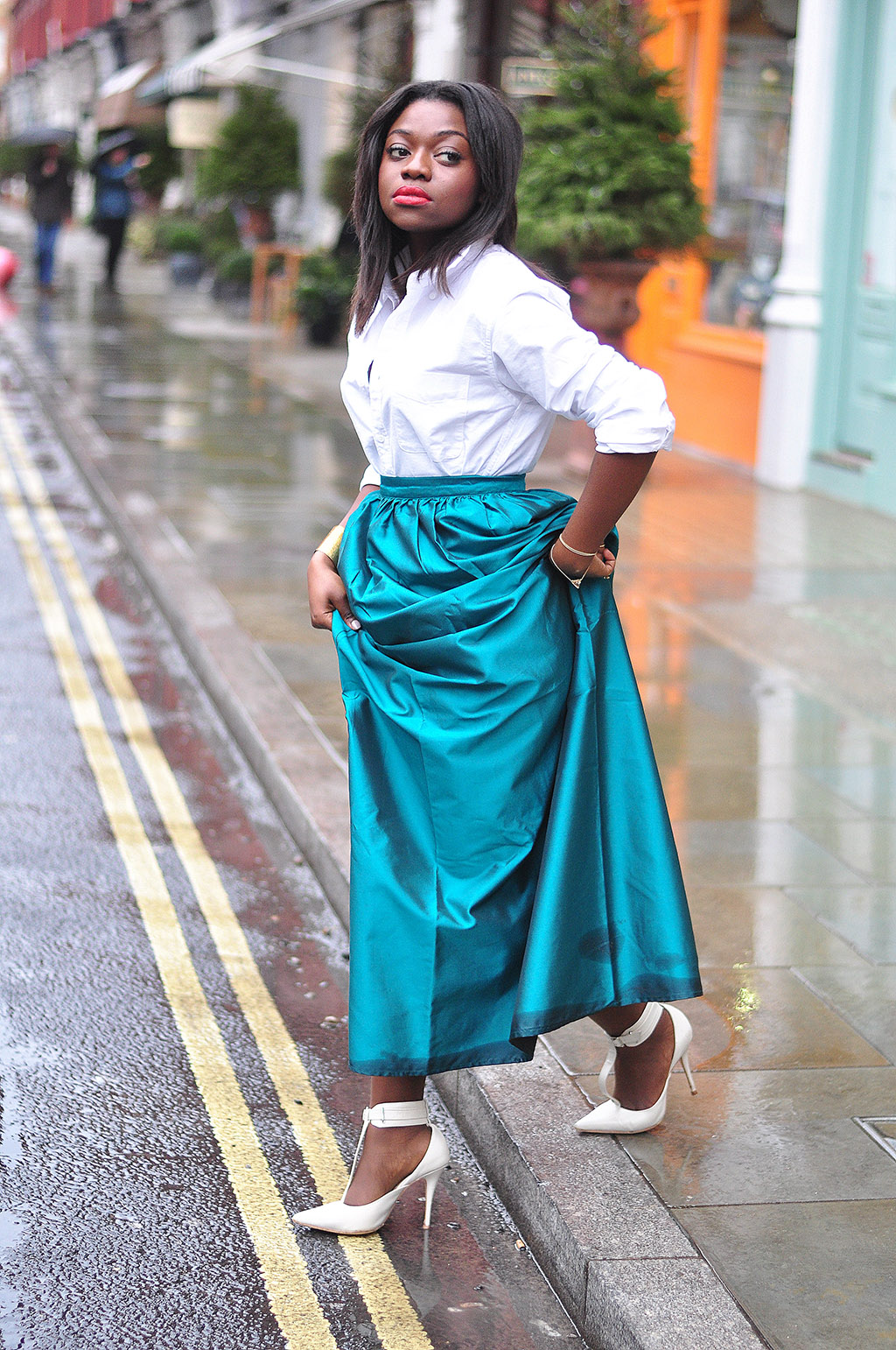 Uniqlo Men's Shirt, Topshop Skirt, Gogo Philip Necklace, Elizabeth & James Heels, Made Cuff
This is one of my favourite looks to wear. I feel so grown, but not dated. The drama of the green maxi skirt, toned down with the simplicity of the white shirt and accented with bold gold jewellery. I also decided to be adventurous and go for orange lipstick (Mac Chilli) just because I think green and orange make a killer combination.
Did I ever tell you that if I was white I would definitely be ginger? And if I was ginger, I would wear green all the time. I used to have red hair which I absolutely loved as it was the closest I could get to being ginger. I channeled my ginger ambition a bit more subtly with the orange lipstick/green skirt.
I can't wait to wear this skirt in various ways; including making it more juvenile by pairing with a crop top. I bet I'll get to a point in life where I only really dress like this outfit. When that time comes, I'll embrace it.
Photos by Sebastian Negut, Edited by Me.