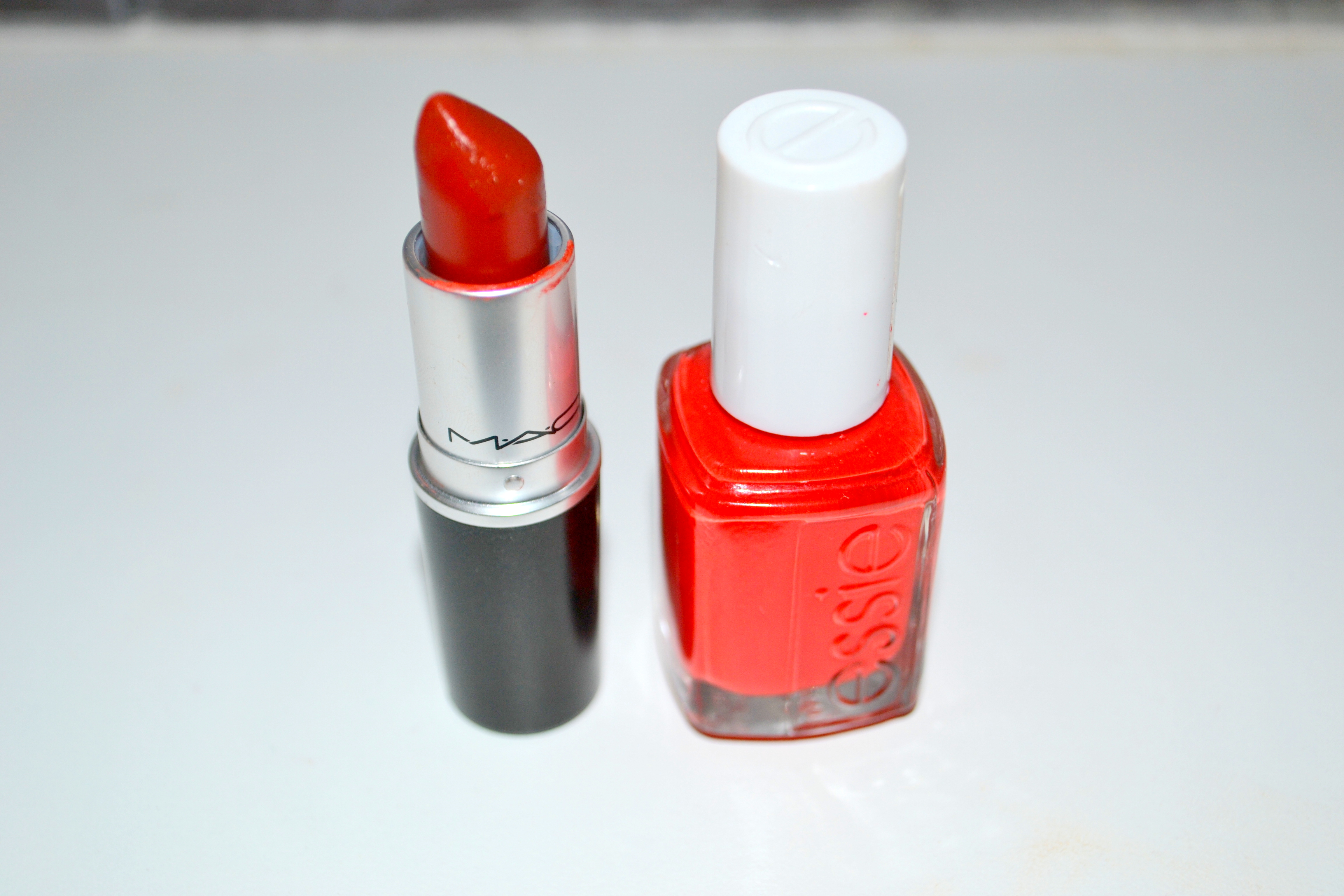 Hey sweethearts! 🙂 I am completely loving orange at the moment so I decided it was time for another giveaway and thought it would be nice to do one of my favorite orange things right now- Mac Chilli lipstick and Essie orange nailpolish. So, the winner of this giveaway will be sent both of these items (new).
To have a chance of winning:
1. Follow Mirror Me on Bloglovin' here.
2. Follow Mirror Me on twitter here and/or like Mirror Me on Facebook here.
3. Leave a comment on this post including your name and e-mail address so that you can be contacted if you win. If you prefer not to disclose that information here, still leave a comment but e-mail me your details at mirror.me@hotmail.co.uk or contact me on twitter.
This giveaway is open internationally. The winner will be chosen using a random number generator and the giveaway will end at 23.59pm on the 9th of May 2012. The winner will be announced shortly after and contacted.
Goodluck and thankyou for always reading Mirror Me!
Love,
Fis xxx
THE WINNER OF THIS GIVEAWAY IS SUNAINA! AN EMAIL HAS BEEN SENT TO YOU, PLEASE SEND ME YOUR POSTAGE DETAILS. THANKYOU SO MUCH LOVELIES FOR ENTERING. AND AS ALWAYS, MANY MORE GIVEAWAYS TO COME ON MIRROR ME SO STAY TUNED! 🙂