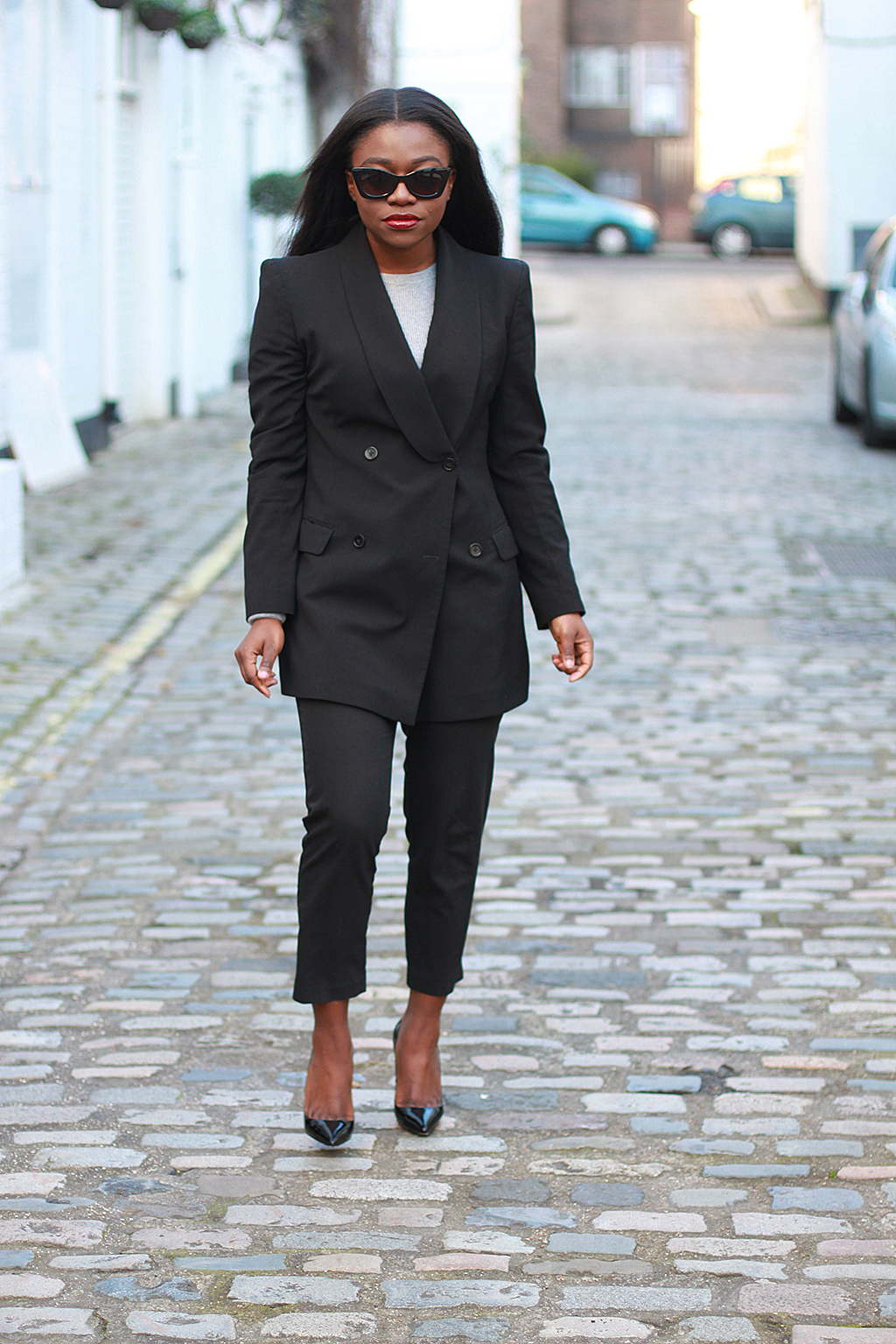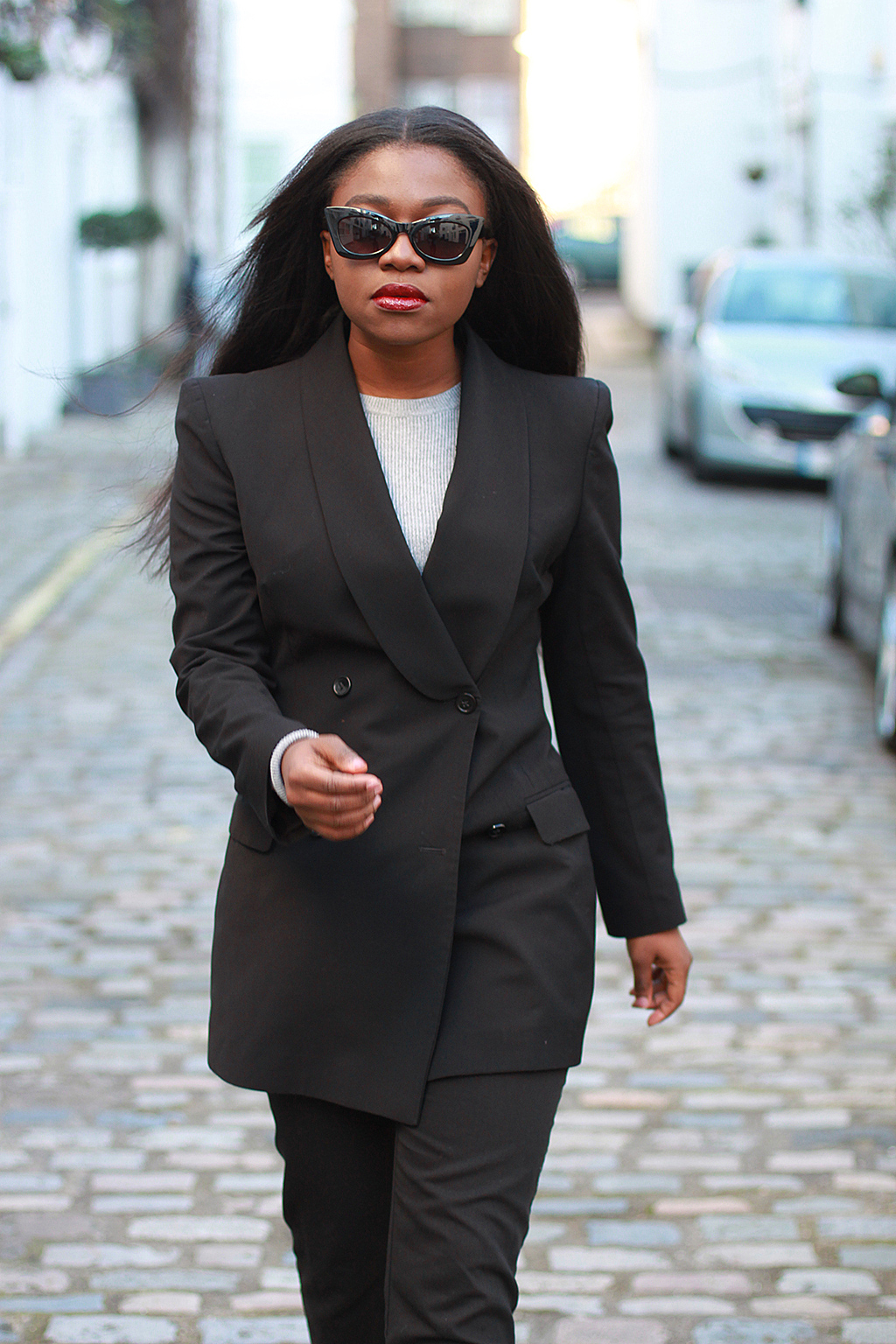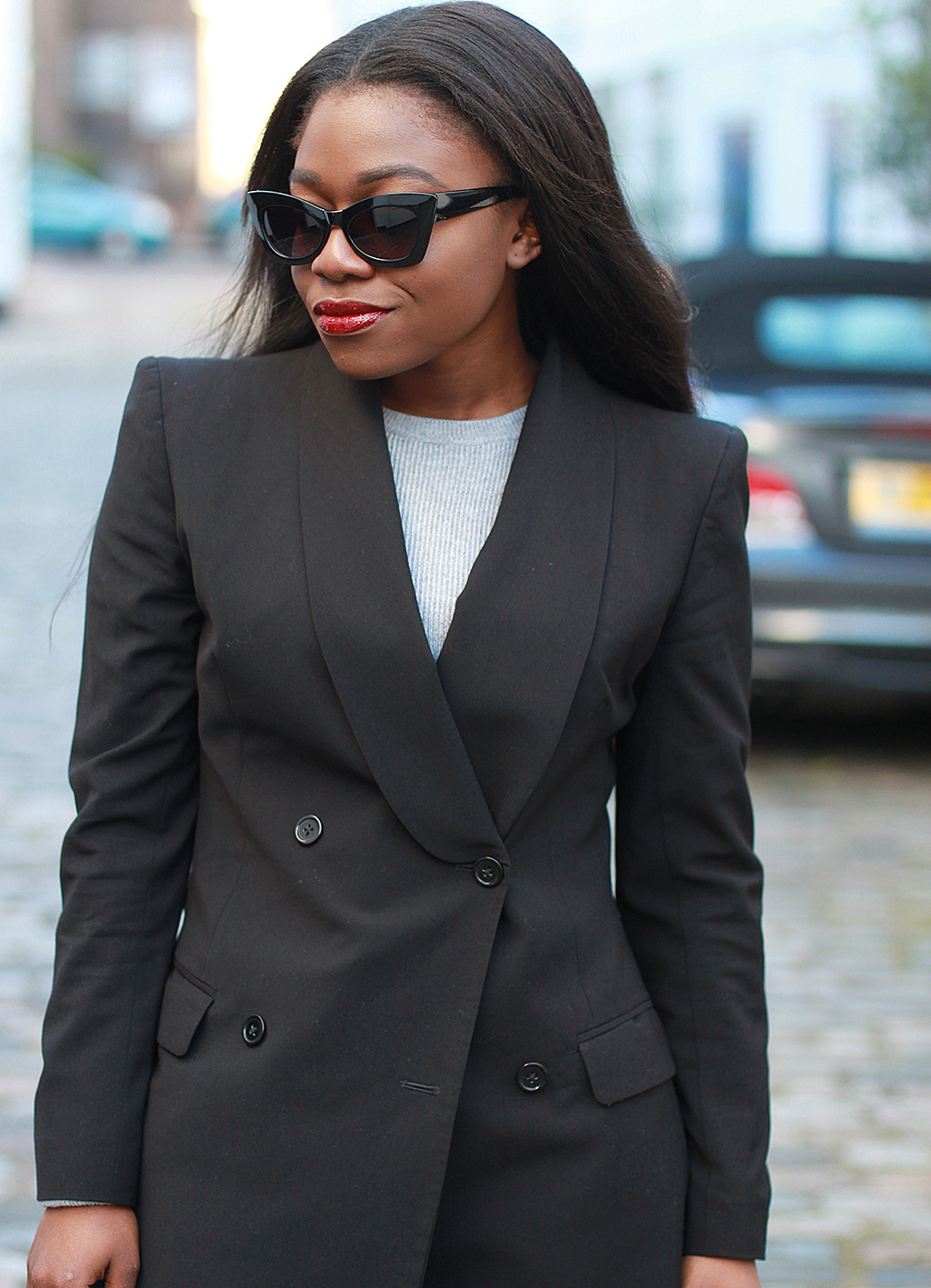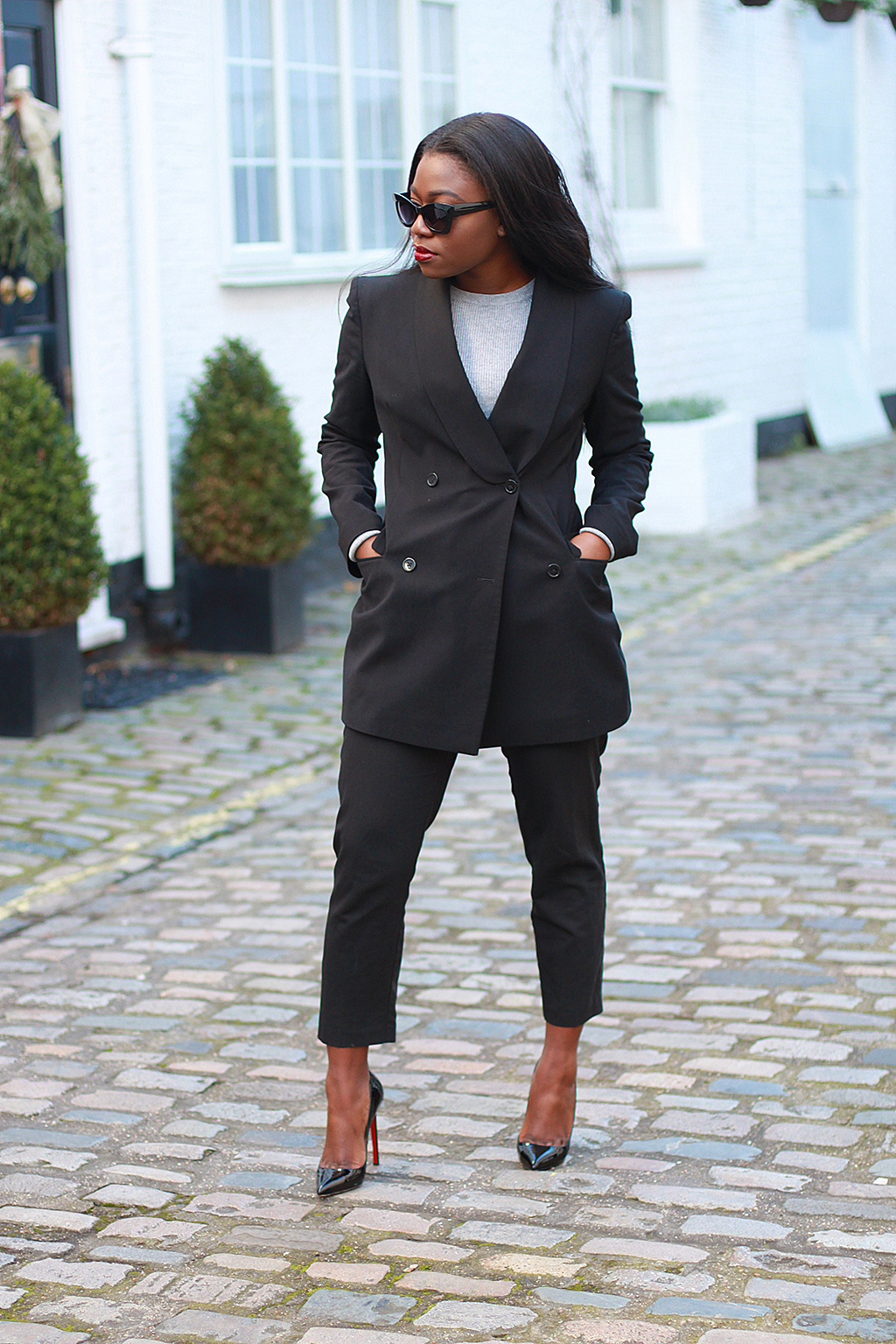 Black Blazer (custom made in Vietnam but try nicely tailored styles like this, this and this), Topshop Trousers, Louboutin Pigalles (to be honest, I wouldn't wear Louboutins to work. get these on sale or these), ASOS Sunglasses (try this designer pair), Grey Long Sleeve Top
To be perfectly honest, I find it difficult to look great at the office. My daily routine goes like this: wake up, pray, run to the gym for a gym class/solo gym session, run home for a speedy shower, an equally speedy dress up, run out of the house to the station. I prefer to work out in the morning and this doesn't leave a lot of time for getting dressed up before work.
It helps to have a bit of a uniform. It's great to switch it up once in a while but to have a signature look that you wear when you don't want to think about it. For me, that would be this outfit or some variation of it. I might switch out the black pumps for black boots on cold days.
Facebook | Twitter | Pinterest | Instagram | Tumblr | Youtube
Follow me on twitter, you'll get the quickest responses to your questions!