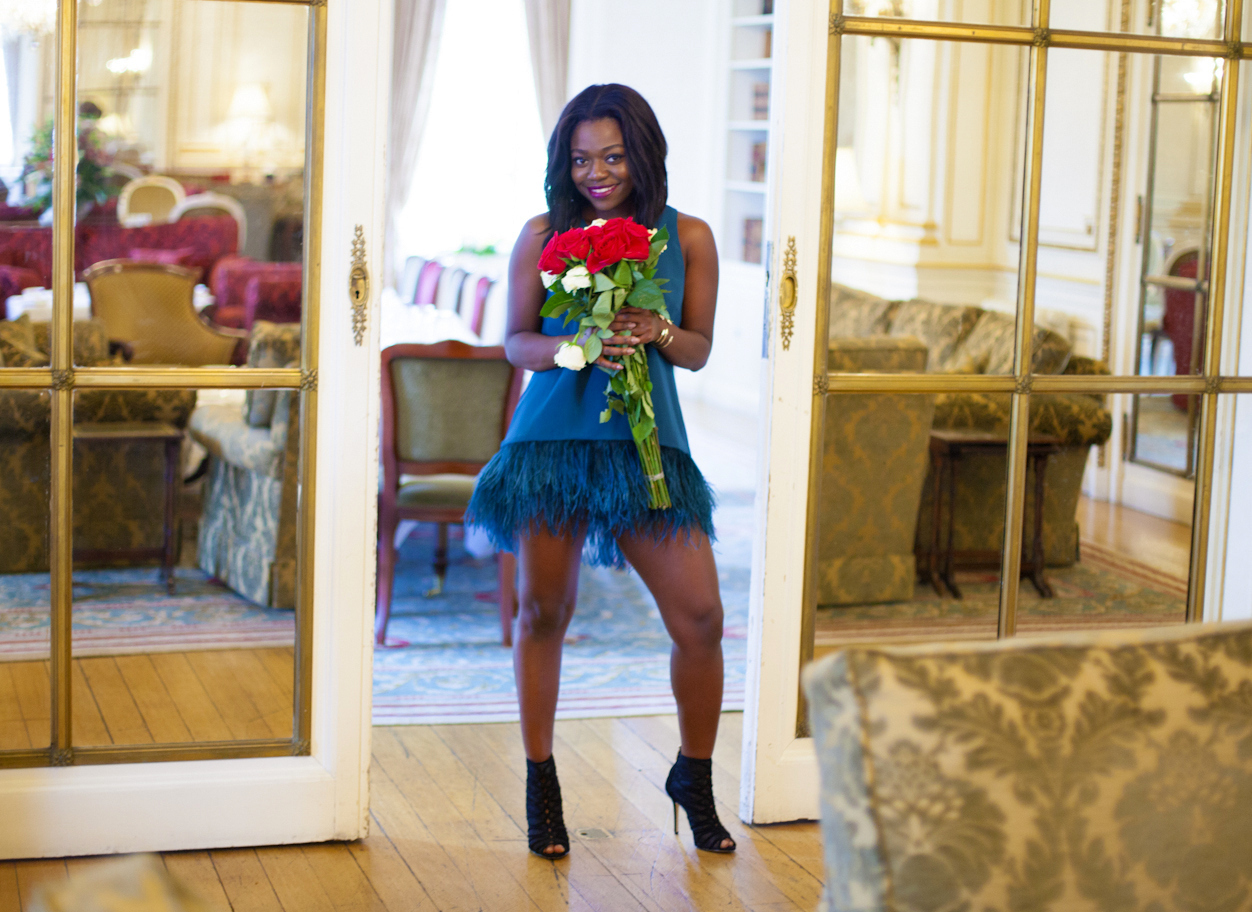 Coast Dress, Karen Millen Shoes
The perks of having a cool mum include sharing clothes. My mum bought this feather top for herself which I quickly appropriated as a dress on me. Winning! I don't often wear drop waist dresses because of my body type (small up top, bigger on the bottom)- they often make me look a lot bigger than I am but I really like how this dress worked out. And the contrast with the booties is just so up my street.
Try girly dresses with not so girly booties- it always works out cute!