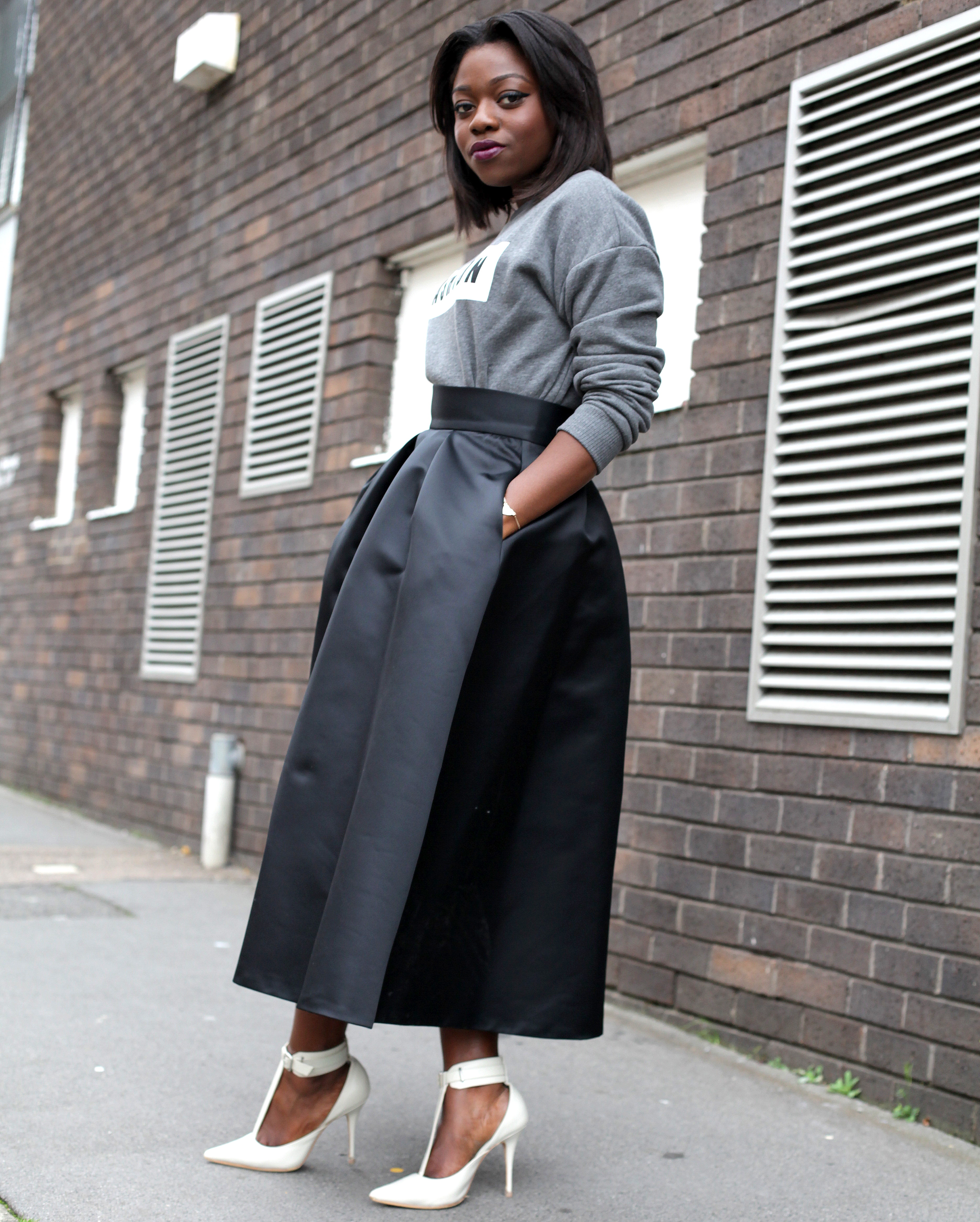 ASOS Sweatshirt, Coast Skirt, Elizabeth & James Heels
I've been working on controlling my shopping habits and I've realised what for me is absolute key to a productive wardrobe. Owning as many dramatic pieces as possible that assume a completely different identity based on what they are paired with.
I like statement pieces that pack a punch. Take this skirt for example; which so many of you loved when I posted it on Instagram. It's a head-turning piece but with that sweatshirt, I wore it to a laid-back fashion and music show. Take the same skirt and pair it with an intricate black lace blouse (which I totally plan to do) and it becomes a perfect outfit for your most important formal fashionable event of the year.
The skirt will be worn with t-shirts, muscle tees, sweatshirts, shirts and blouses. I will reduce it's cost-per-wear to a mere fraction of zero and each time I wear it, I'll look like a million bucks. However, I'm really not trying to flatter myself here. It will have nothing to do with the fact that I'm wearing it and everything to do with the fact that the skirt is just that damn good. It's what I call a trophy purchase.