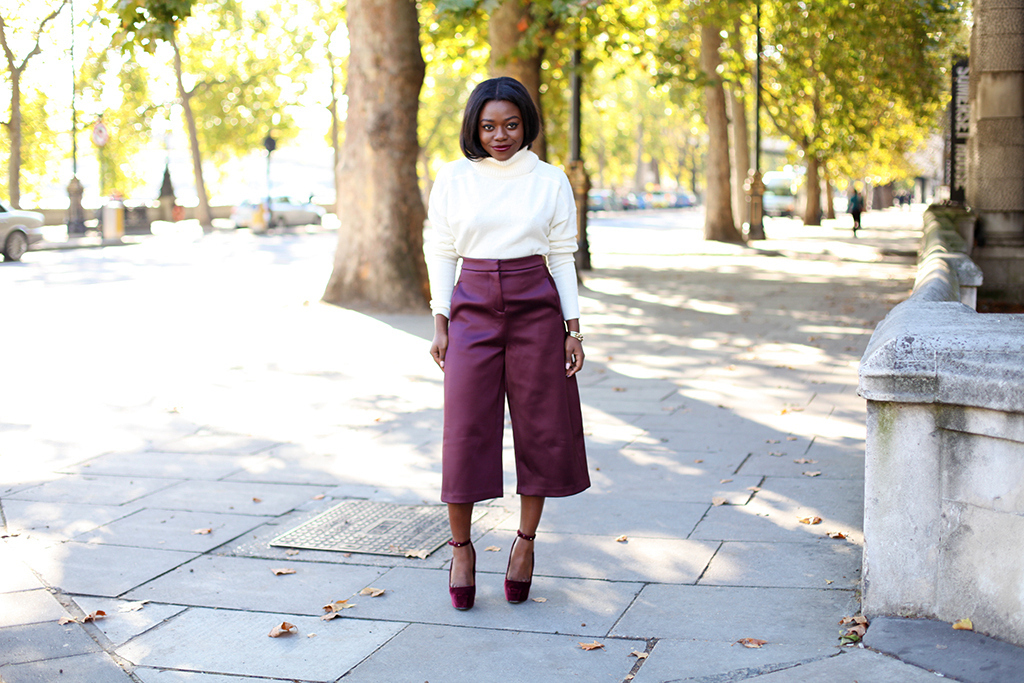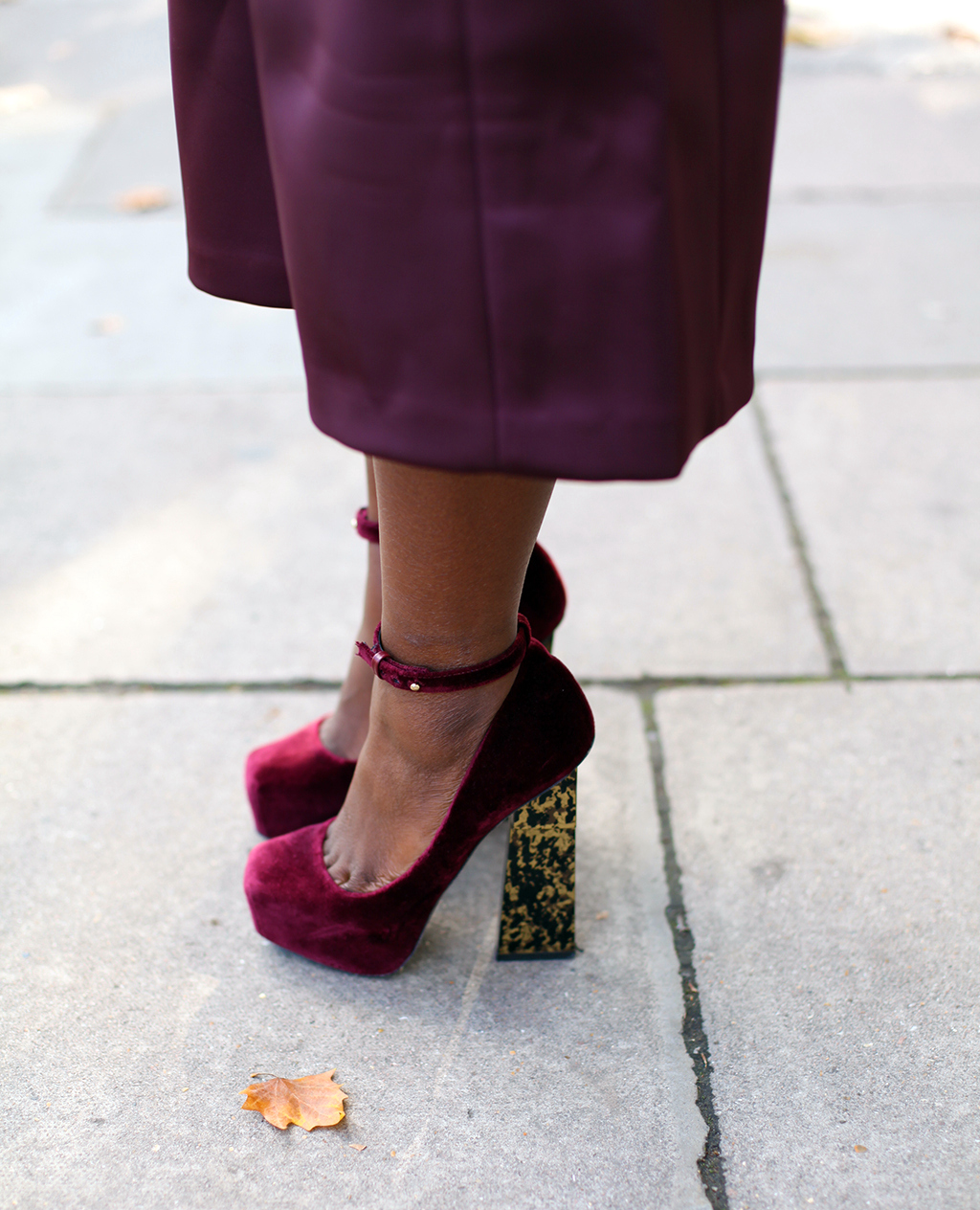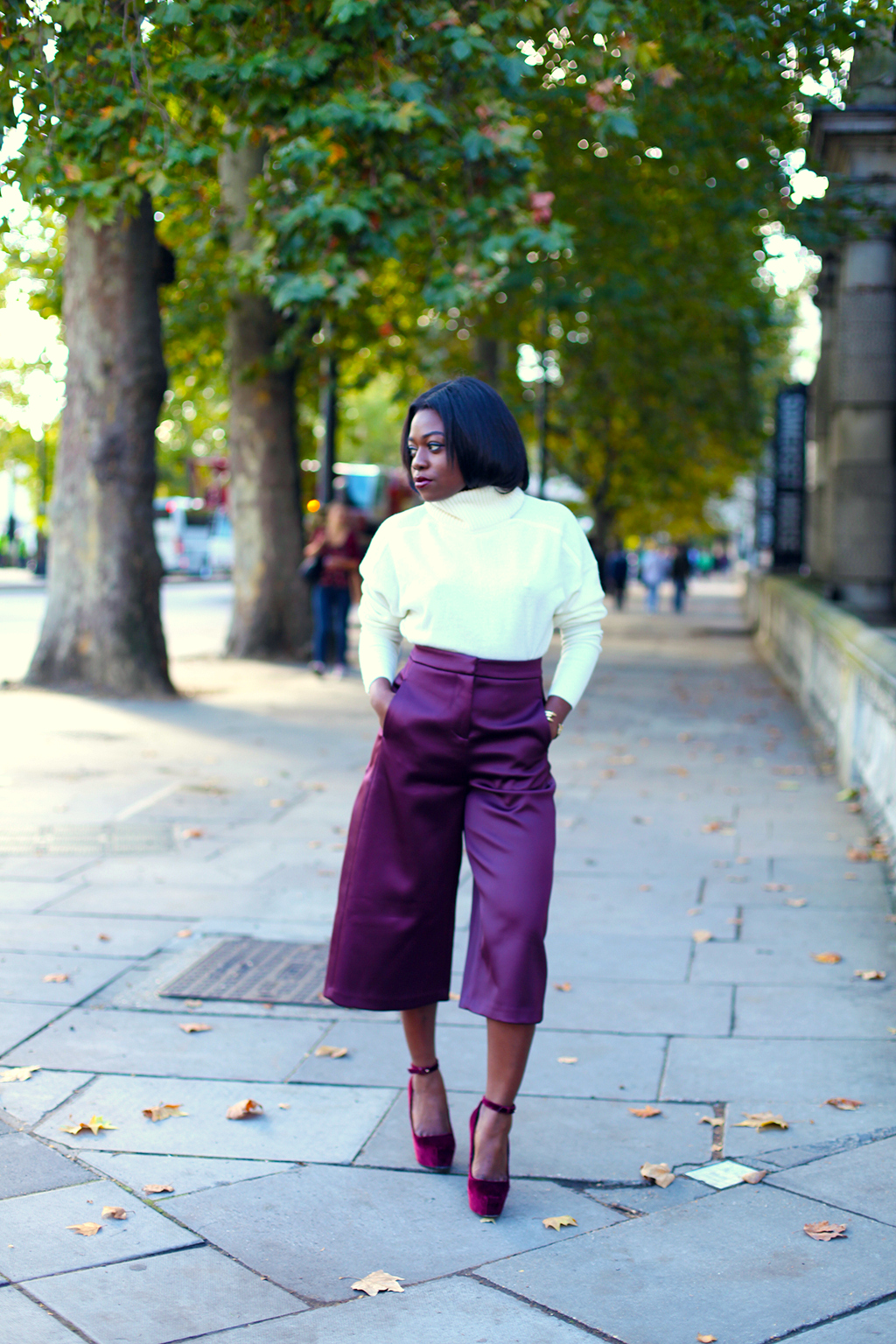 Other Stories Cream Knit Top (worthy investment, save), ASOS Culottes (!!!),  Aperlai Heels (black on massive sale)


I always say that the reason I'm not the biggest fan of long weaves and only do them once in a while, is that they get in the way of my clothes. I don't need my hair competing with my outfit and it really annoys me when my hair obstructs the view of my choker or turtleneck. I'm all about fashion first and beauty after. Hence, I'm all for fashion hair styles. You know, hair to make your outfit look better. Even though this first came down the Spring 2013 runways, there isn't a better time to tuck your hair into scarves, high-neck knitwear and over-sized coats than winter. I mean, I'm hardly going to tuck my hair into my crop top. Actually, that doesn't sound like a bad idea at all.

So, you can probably guess that I'm a huge fan of this hair tucked in trend this season (seasonal trend recap to come soon!). Even though great style doesn't put too much of an emphasis on trendiness, once in a while, there's a trend that will really resonate with me. And for me this season, its tucking my hair away for my outfit to do all the talking.

I think that's fair enough.

Meanwhile, let's get into these killer satin culottes from ASOS. You know that culottes really are my thing so I was never going to resist a satin pair. Another great thing about culottes is that in all their man repelling glory, if a guy approaches you while you're wearing culottes, the chances are very high that he's a keeper. I think. Don't quote me. I take no responsibility for scrubs who like culottes.

Bonus points for adding this fur stole to this look to get that MAJE LEWK.