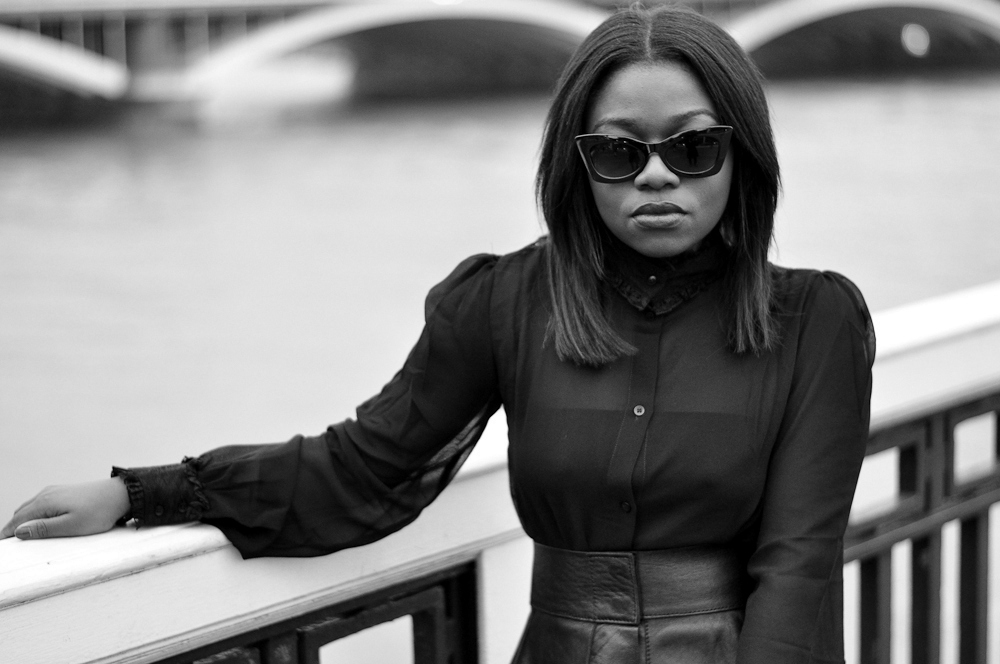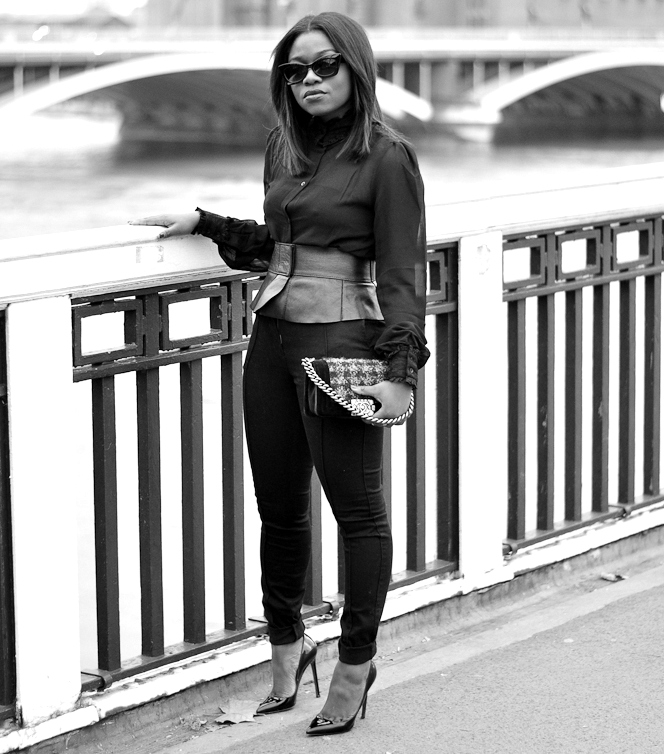 ASOS Blouse, ASOS Trousers, H&M Belt, Louboutin Pigalles (similar), Chanel Boy

There are quite a few posts that I decide as I'm editing the pictures that I hate and that this blog is no place for them. This was one of said posts before I decided to see if I'd like the photos in black and white. I thought they looked much better and could finally go up.
If Black was a person, she (he?) would be my type of friend. Those friends with whom conversation flows simply and easily. The ones with whom we always pick up from where we left off. Even when we flirt with other colour palettes (pink is getting all the attention at the moment) and we get over-excited with prints, colour-blocking and all that good stuff we don't hear so much of these days, we always go back to black. Because there's no better colour to wear on an off day when no matter what angle you turn to face in the mirror, you can swear that the person staring back at you is at least 5kg heavier.
When all else fails, wear total black. And when even that fails, make the picture black and white. So maybe black doesn't have all the answers. But together with white, they make a hell of a trustworthy combination.