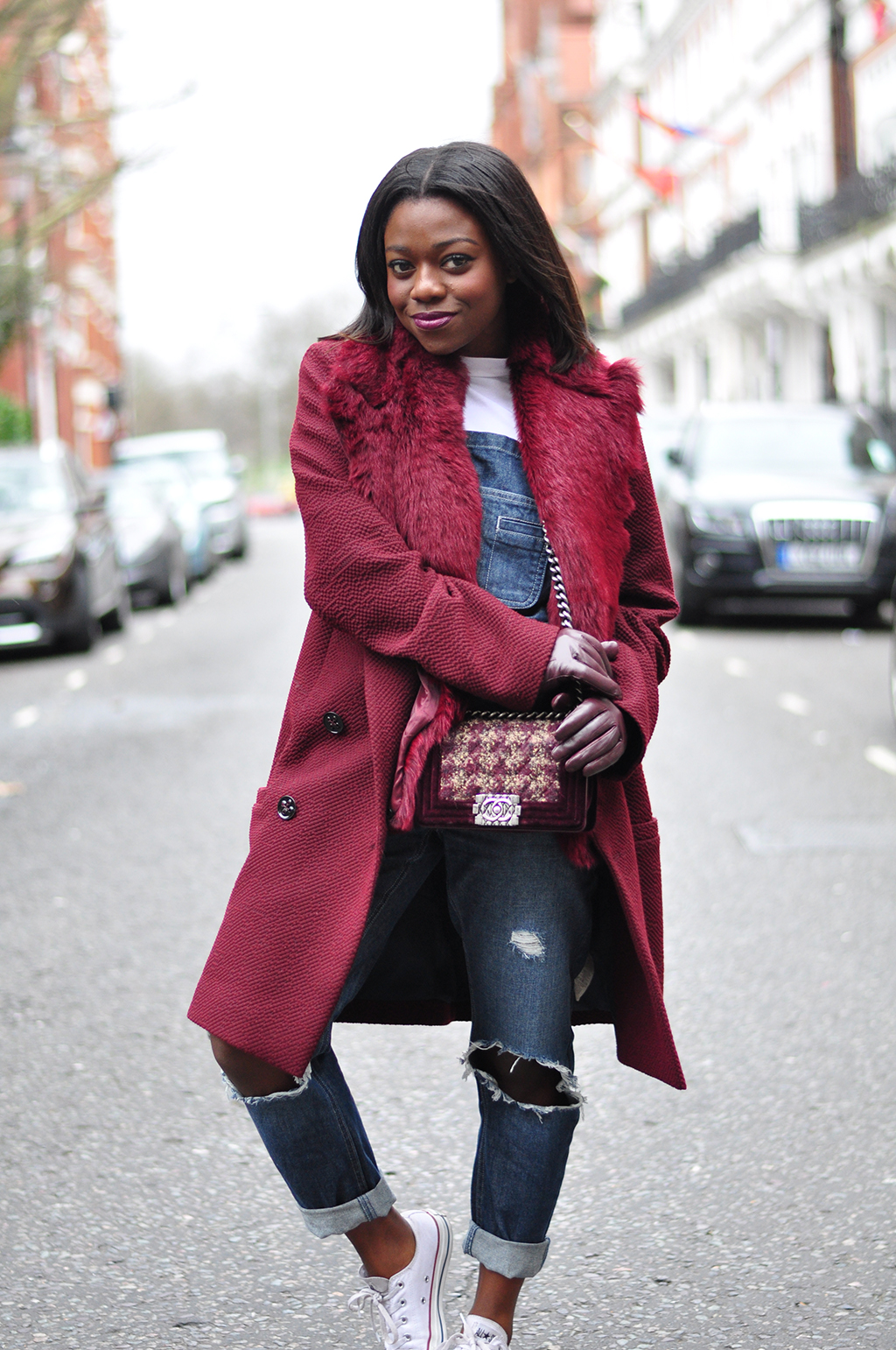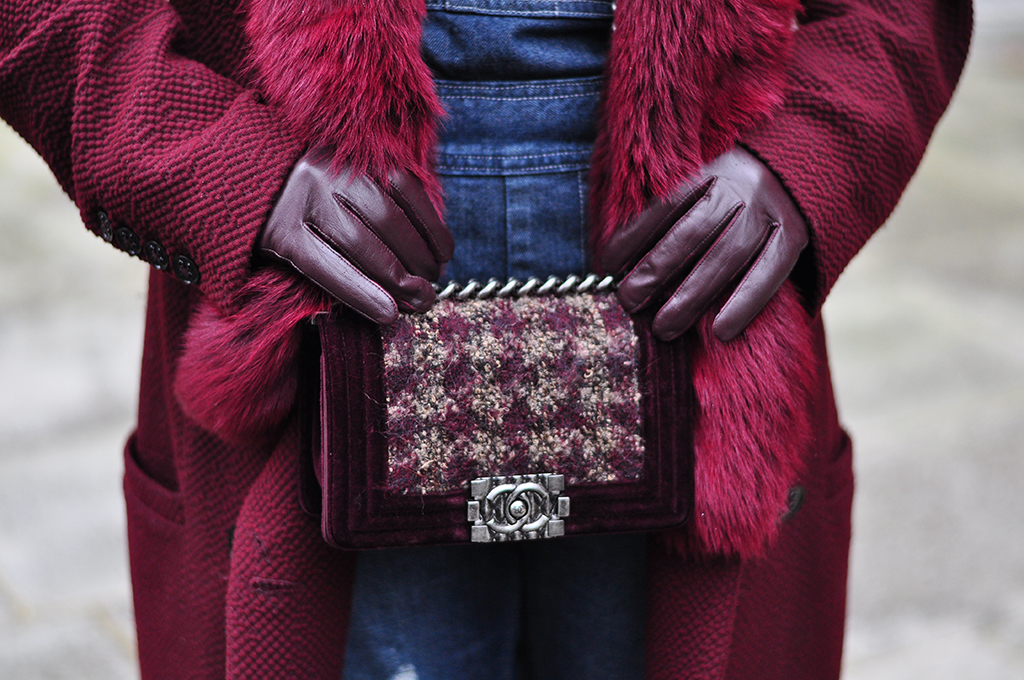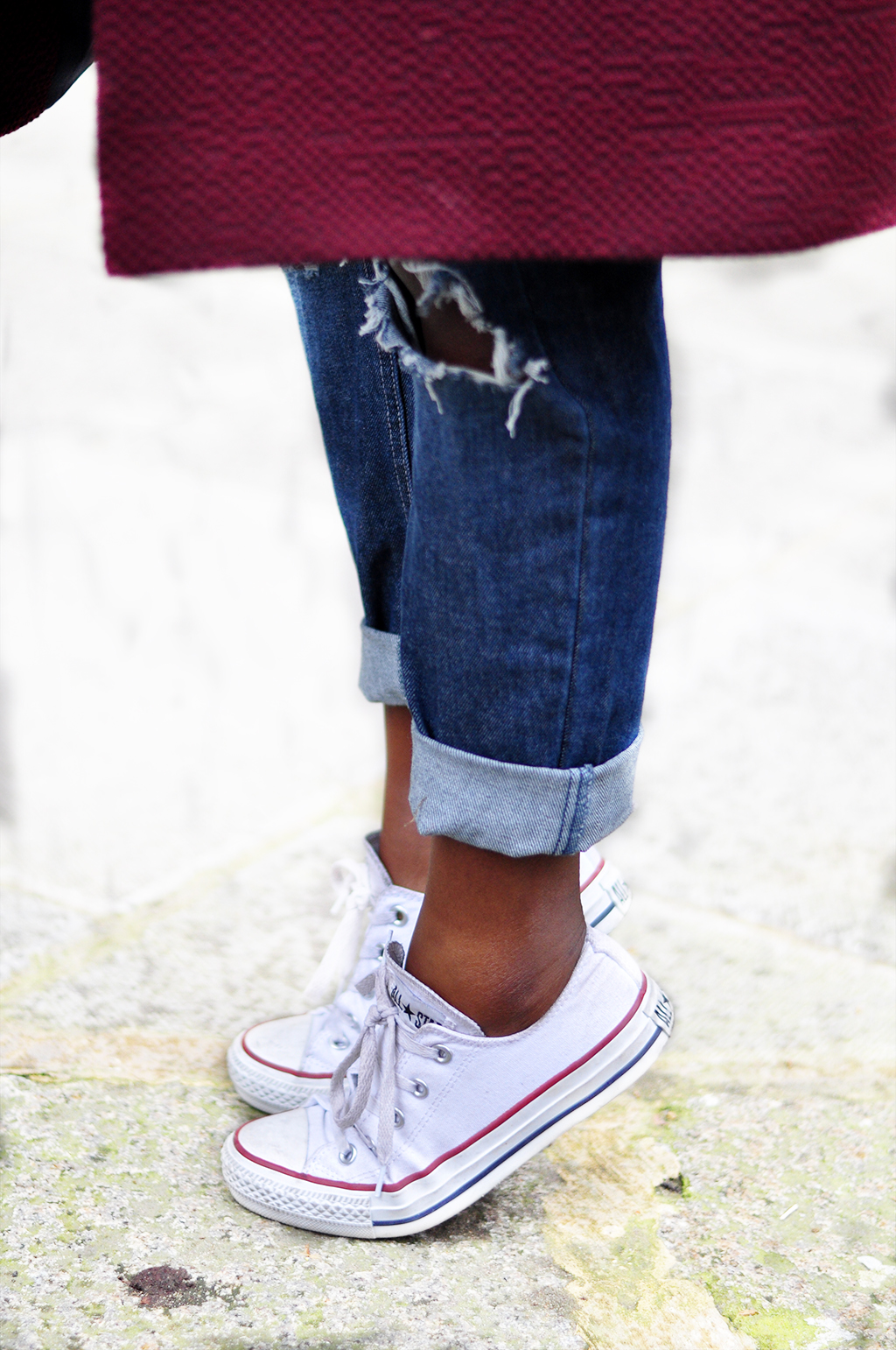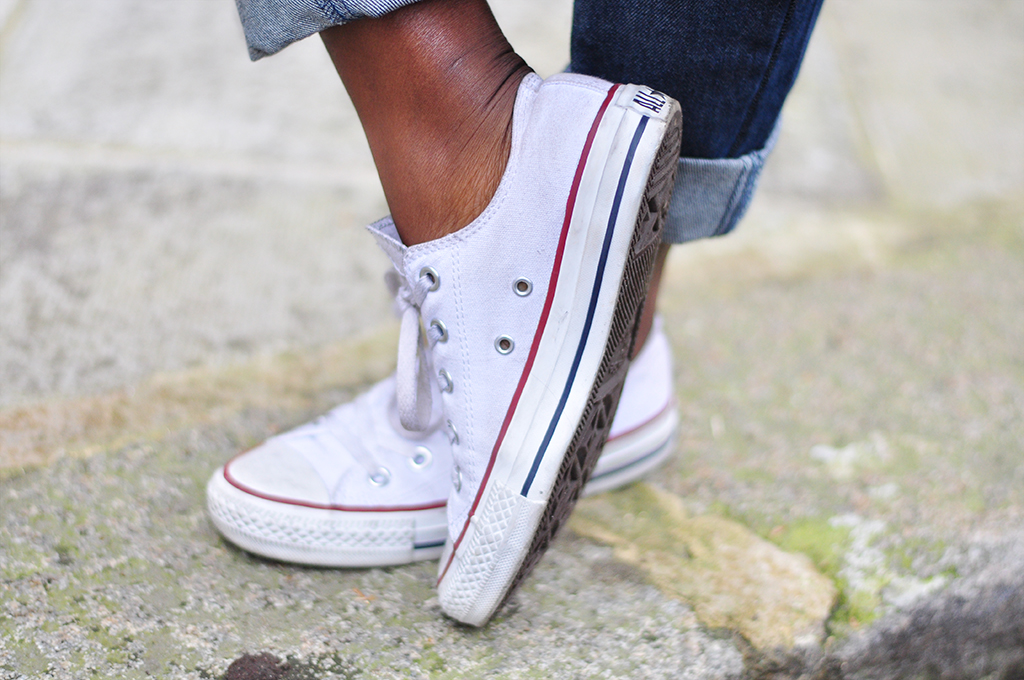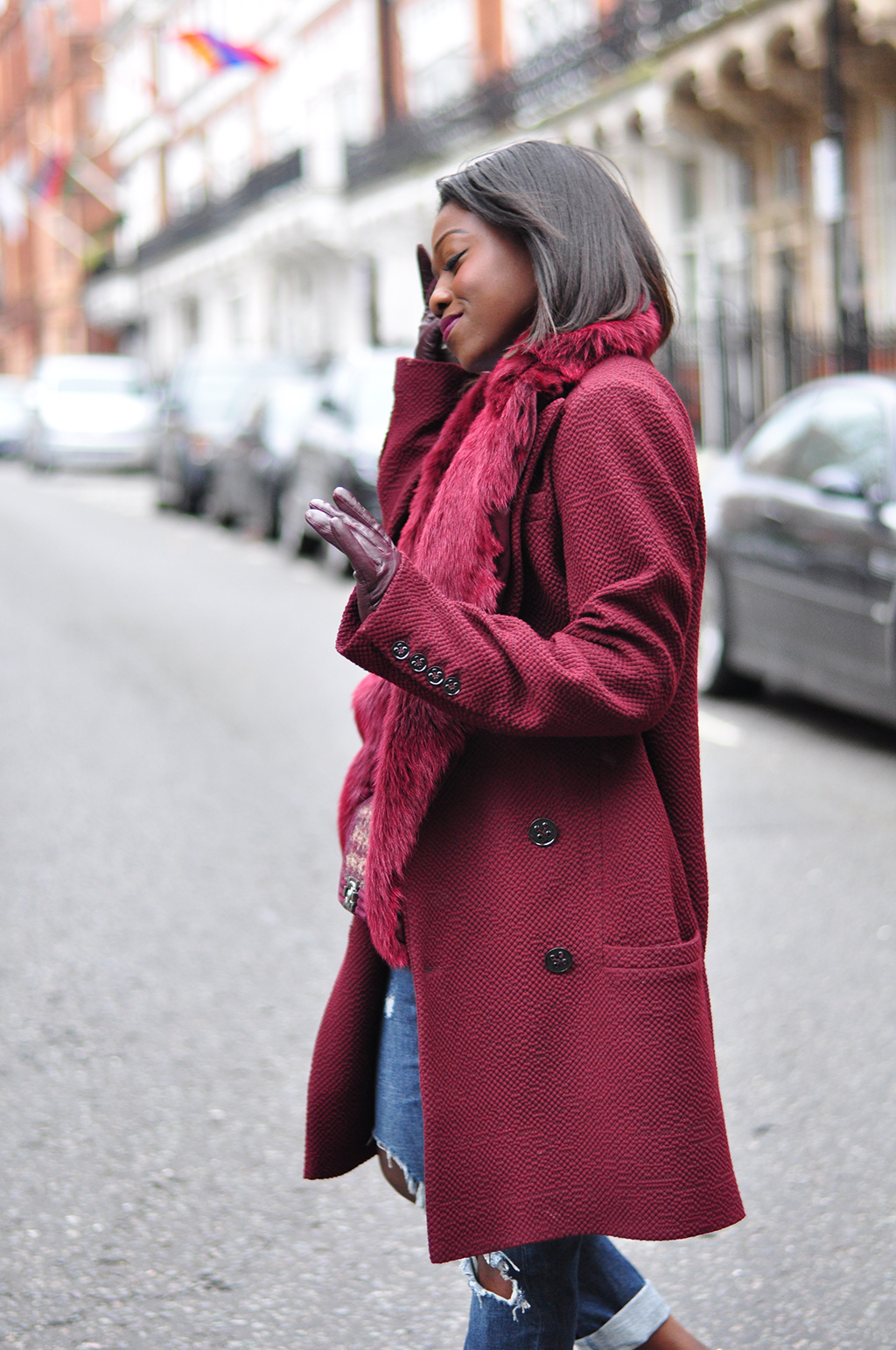 Asos top, Asos dungarees, Twenty8Twelve Coat, Unbranded Leather Gloves (similar), Converse Trainers, Chanel Boy.
I've always chosen aesthetics over comfort- it's never even been a tough decision. My mum says 'I can't buy those shoes, they're too slopey'. I say 'I need those shoes, the slope is killer'. Because if you can manage a smile or smize even though your feet are suffering unimaginable pain but you look like a million bucks and no foot is going to rain on your parade, then you my friend are a winner.
Flat shoes just don't complete an outfit in the same way that heels do. Admittedly, I have fallen head over heels (no pun intended, hehehe) for and acquired a fair few flats in the past year. The balenciaga cut-out ankle boots, the valentino rockstud pumps and the miu miu slip-ons. But nothing beats a good 4 inch and up. With heels  you feel different, walk different, heck you even are different- significantly taller! And if you're 5ft 1 like I am, you probably need those extra inches.
But on the rare occasion that an outfit comes along that looks just as cool or even cooler with flats as they would with heels, I embrace it and completely own it because it won't happen again tomorrow.
Photos by Sebastian Negut (my amazing photographer who is soon moving away soon. TEARS!)